This is the Aion S Plus, the new flagship electric sedan of China's Aion electric vehicle brand. Aion was established in 2017. The brand is owned by GAC Aion New Energy Automobile, itself a subsidiary of GAC Group.

Aion sells four cars: the Aion S sedan, Aion LX crossover, Aion V crossover SUC, and the Aion Y compact crossover MPV/SUV. The Aion S Plus is based on the Aion S, but with a sharper design and more tech. Design of the Aion S is largely inspired by the Aion ENO.146 concept car, and by that the question of my colleague Jiri has been answered.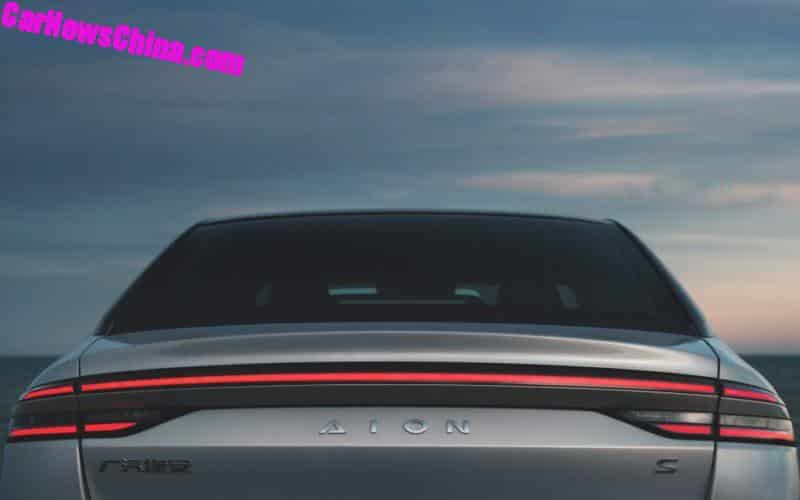 The Aion S Plus is a very slippery vehicle, with a drag coefficient of only 0.211Cd. It is pretty too, with a very clean design, almost without any unnecessary lines. The badging is modest, with a small Aion script in the middle and a GAC Aion badge on the left (广汽埃安). It has an S badge but oddly enough no Plus badging.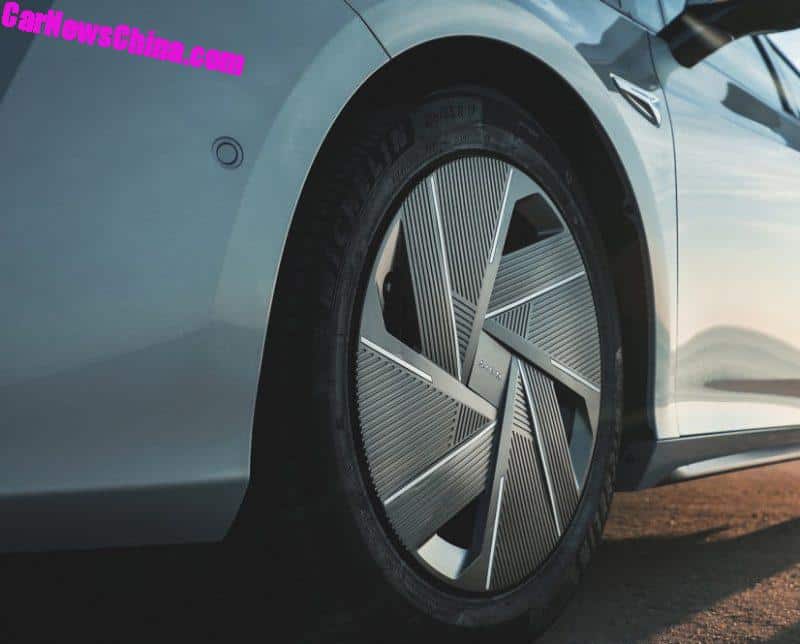 The stream-liner wheels are a work of art and exclusive for the S Plus. The wheel sits quite deep in the arch, further improving aerodynamics.
The Aion S Plus is powered by a single electric motor with 204 hp and 350 Nm, making it the most powerful Aion so far For comparison, the base Aion S has only 184 hp and 300 Nm. The motor is mated to a 62 kWh battery, good for a range if 510 kilometers NEDC. Size: 4810/1880/1515, 2750.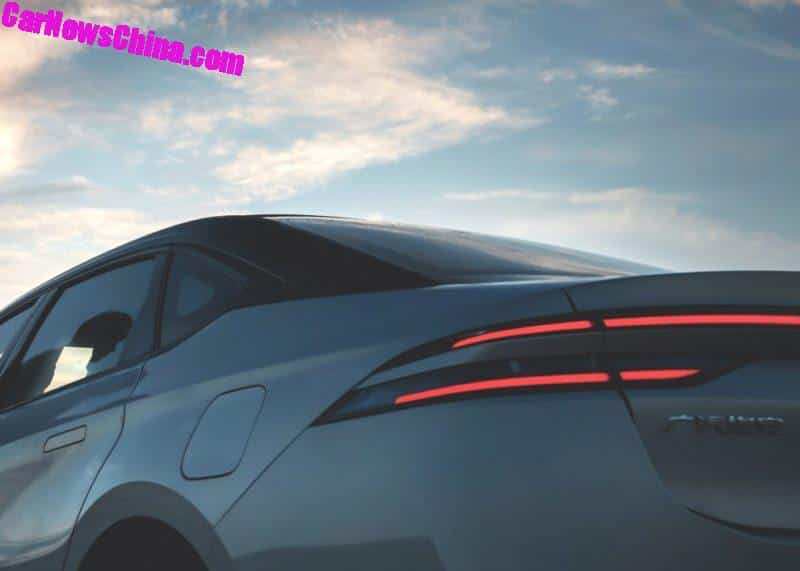 The Aion S Plus is equipped with the ADiGO 3.0 automatic driving assistance system, which features remote parking and a summon function. The S Plus is permanently connected to the internet via a 5G connection.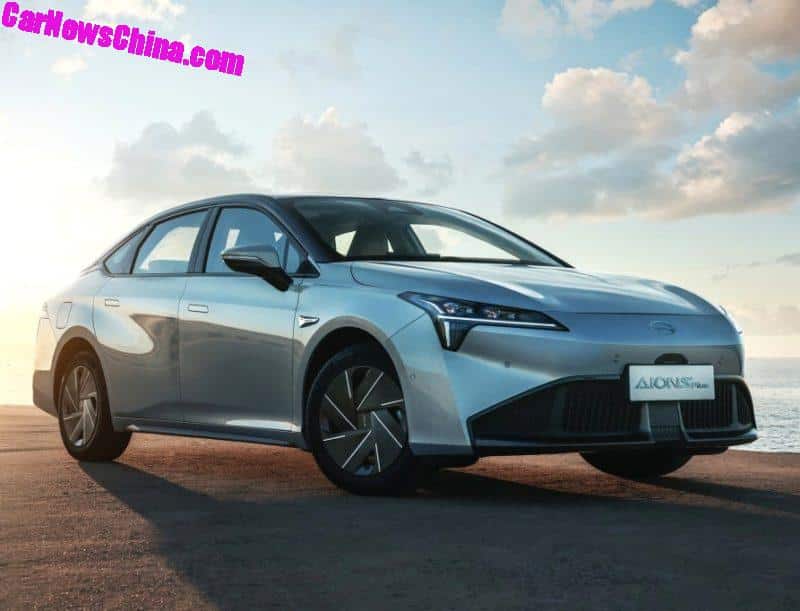 The most striking design can be found at the front, with blade-like fenders flanking an almost race car style grille. The lights look fantastic. The Aion S Plus will go on sale later this month.
Update! Live pics: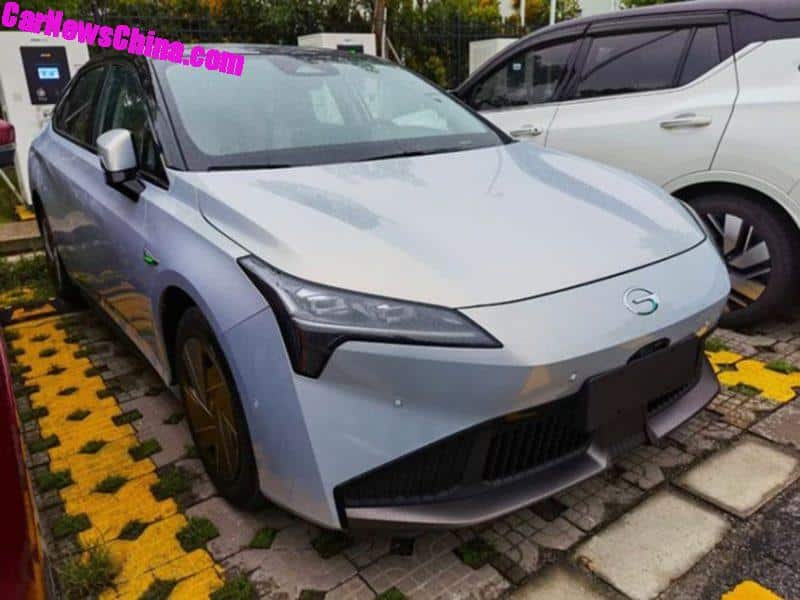 A great live pic of the S Plus. Note the tiny green light on the fender, behind the wheel, indicating the car is fully charged. The large G logo on the bonnet is more visible here than on the media pics. G is the GAC logo, Aion doesn't have its own distinctiveness logo yet. The front lip is also more visible here, sticking out very far from under the grille.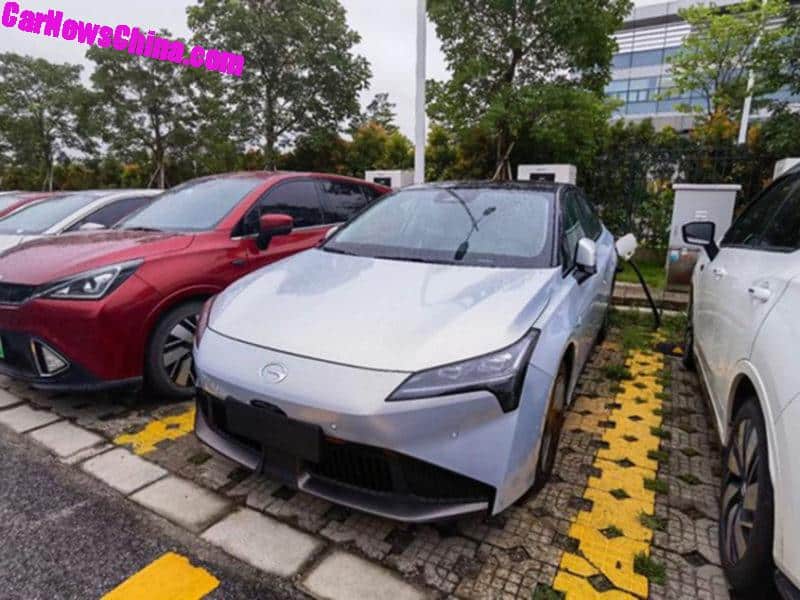 It looks very low compared to the red Trumpchi GE3 standing next to it.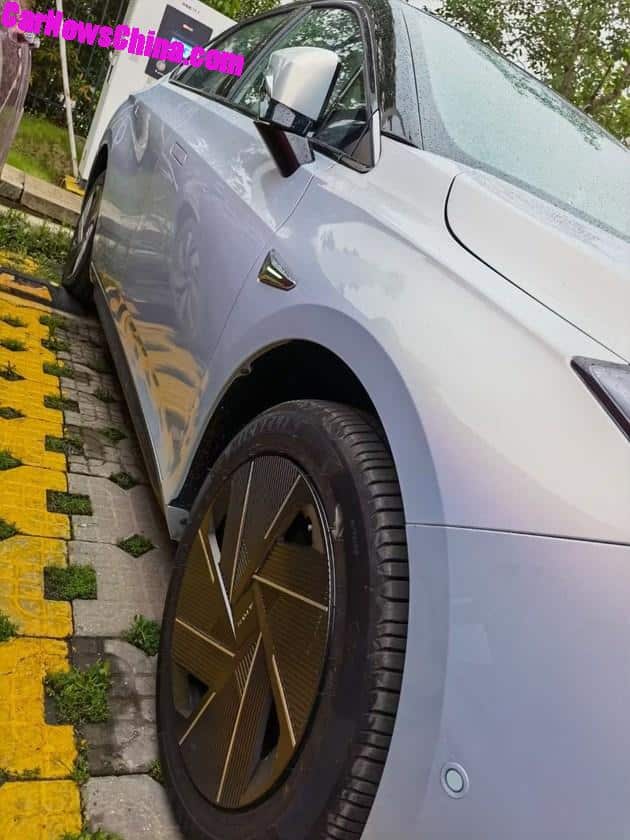 Got to love those wheels!