Baojun is one of the better-known companies in the electric microcar sector, entering the market with the polarizing E200 back in 2018. The later E300 gained significant attention in the Chinese auto market for its futuristic albeit quirky design. Still, apparently, that attention hasn't translated entirely into sales- which may be the reason for the re-release.
With the huge Chinese population, the younger generation strives to stand out from the crowd- so manufacturers like Baojun offer various body colors and even collaborations with local brands to help the buyer make their statement. Currently, the KiWi EV is available in six color combinations and 3 graffiti versions courtesy of local skateboarding company AVENUE & SON (A&S).
The interior remains largely unchanged from the E300. However, materials have been updated for upgraded aesthetics- like large 3D woven panels on the dashboard and doors, along with KiWi EV branding on the seatbelts and headrests.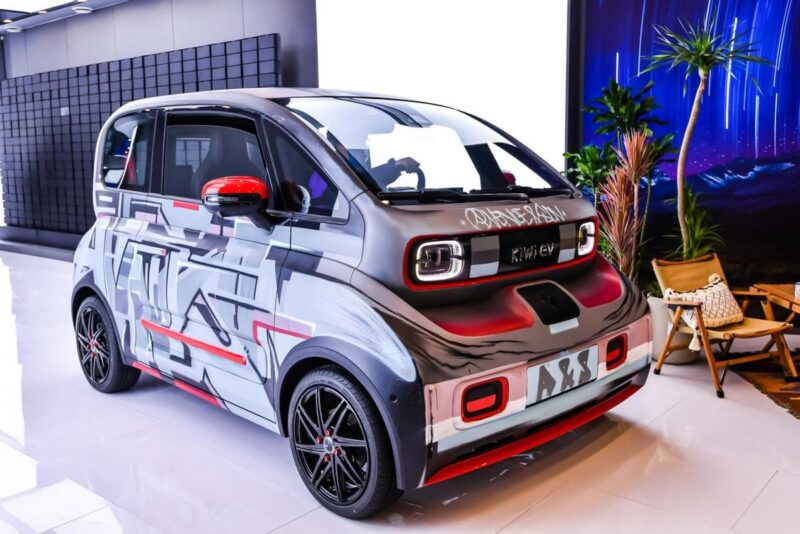 Safety and technology-wise, the KiWi EV is one of the best-equipped vehicles in its class. With dual airbags, anti-lock braking system (ABS), electric stability control (ESC), electric brakeforce distribution (EBD), hydraulic brake assist (HBA) along with an optional self-driving sensor suite made by drone manufacturer DJI.
Power is unchanged from the E300, where a rear-mounted 40kW motor providing 150 Nm of torque drives the rear wheels. NEDC range is stated to be 305km (190 miles), courtesy of the 31.9kWh battery.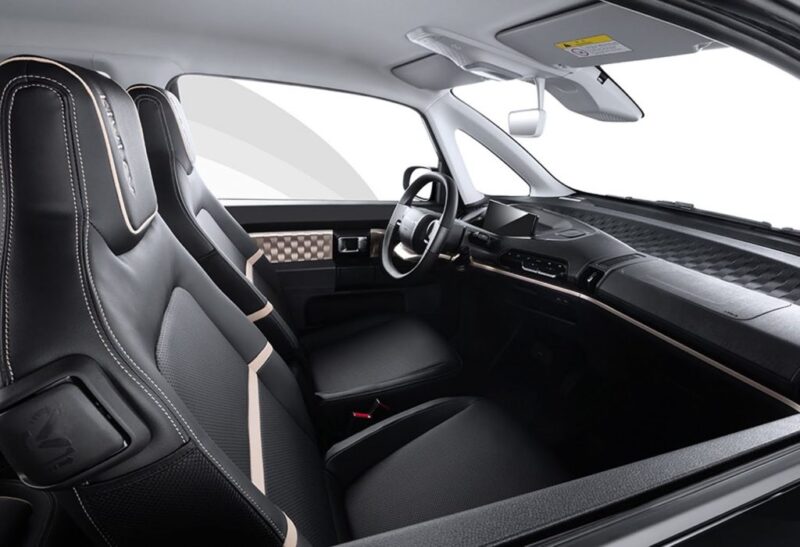 Independent suspension front and rear should make the ride a bit more comfortable than its competitors, but the small wheels and short wheelbase mean that potholes should be avoided at all costs.
Pricing is to be announced but should be north of the E300's 69,800-84,800 RMB (10,809-13,129 USD) price tag. At more than twice the price of its best-selling cousin- the Wuling Hong Guang Mini EV; it will be up to the market to decide if it's twice the car.
After taking on Tesla, Wuling launches a new EV developed with Alibaba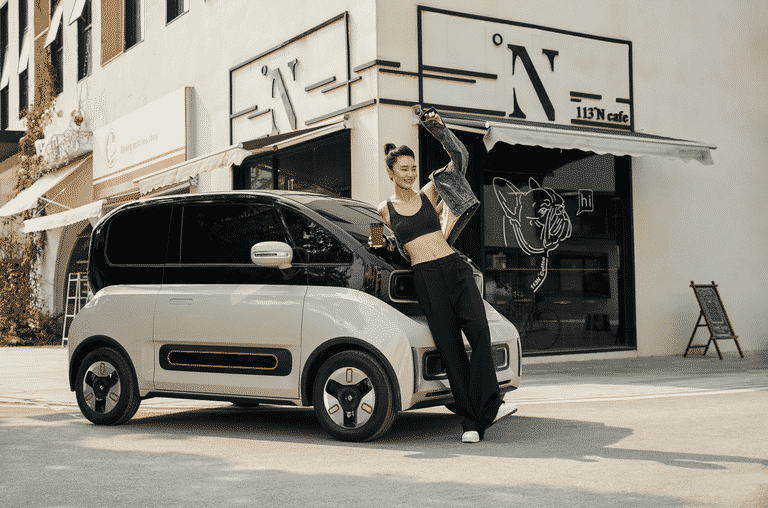 Source: Auto.163, INF, DroneDJ, GM Authority, Baojun