Alibaba redesigned Baojun KiWi EV.
Wuling is recently full of surprises. Last week they announced plans for global expansion, and yesterday they unveiled a new EV co-developed with Alibaba. The new car is based on Baojun KiWi EV, which became a mini star of Shanghai Autoshow 2021 when Nio's CEO William Li said it was the most impressive car he saw there.
Alibaba Design Week brought a SciFi-looking redesign of Baojun KiWi EV.
It was also the first car to be officially powered by Shenzhen-based drone maker DJI. We don't know exactly what powered by means here, but DJI seems to be pretty serious about their automotive industry adventure.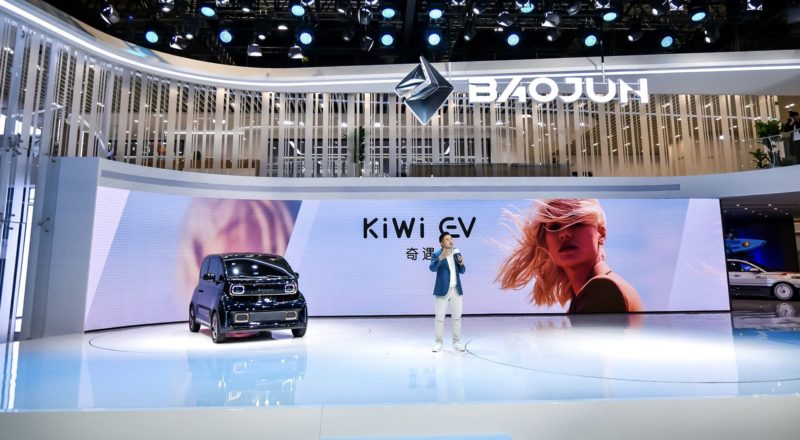 They already supply lidars to Xpeng Motors through its startup Livox and claim they want to become a Tier 1 smart cars supplier. The first mass-produced cars with the intelligent driving systems provided by DJI should be launched by the end of 2021, and SAIC should be the first company to use its solutions. As Baojun is a mini car brand of SAIC-GM-Wuling joint venture, it makes sense.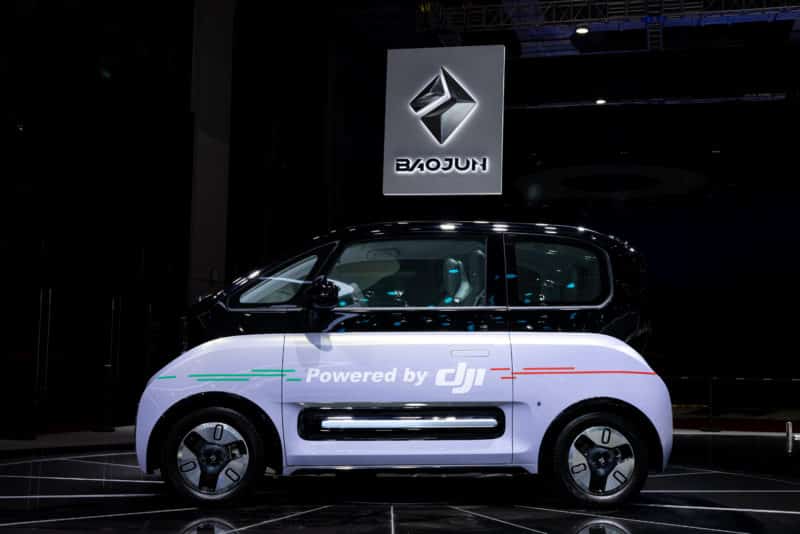 I'm pretty happy about this Alibaba redesign of Baojun KiWi EV. Baojun was originally a cheap brand of Wuling. They were building cars on old SAIC-GM platforms. Then Baojun became cool. And then the SGMW joint venture decided it was better to rebrand Wuling as a trendy brand for young folks, and Baojun was kind of ignored. Also, when in January the Wuling took on Tesla and its EV Mini became the world's most selling car (outselling Model 3), it was clear where the SGMW focus is. With DJI's cooperation and Alibaba's involvement, it seems the joint venture started to pay attention to little Baojun again.
Beating Tesla in China, Wuling plans global with the new Xingchen model
Baojun KiWi EV is a rebranded Baojun E300, a pure electric minicar with a length, width, height of 2625mm/1647mm/1588mm, and a wheelbase of 1750mm. The nice detail is Tesla alike hidden door handle, which has the same color as the exterior, making it melt into the car's shape, avoiding the traditional exterior handle shape. It seems designer Frank Chou didn't like it. In his new Alibaba concept, we can see classic door handles, though future shaped. Frank is a Chinese interior designer, and in his portfolio, we can see lots of furniture. It makes me curious about the car's interior look, which wasn't released yet.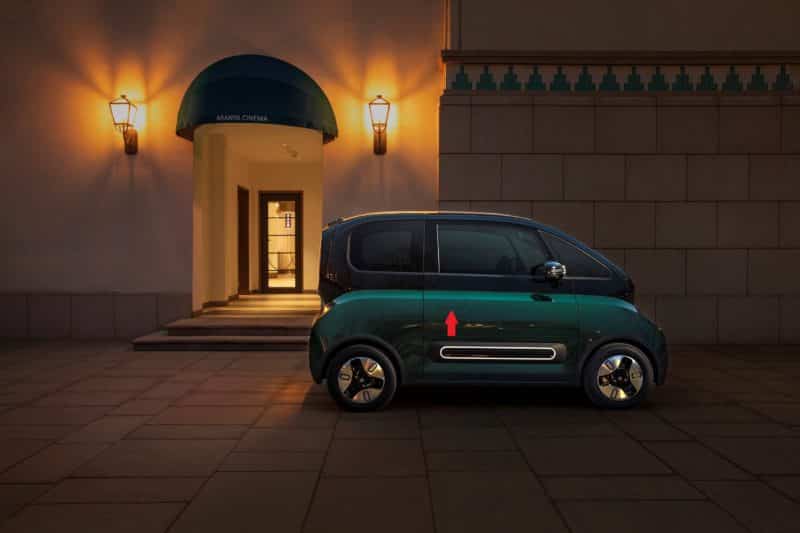 KiWi EV is equipped with a 40kW drive motor with a peak torque of 150 N·m and a battery 31kWh with a range of 305 km based on MIIT. As it seems Alibaba changed only the design, these parameters should be the same for the new Alibaba adjusted car.