It seems hard to believe, doesn't it?  A vehicle responsible for the livelihood of tens of thousands of staff- from factory workers to vendors to dealers doesn't sound sustainable. Wuling HongGuan Mini EV is manufactured in Lizhou by a joint venture of American GM with Chinese SAIC and, of course, Wuling itself (SGMW).
Well, there's more to the story than meets the eye. To help increase the efficiency of motor vehicles and reduce carbon emissions, China introduced a credit system in which manufacturers must meet a specific annual credit target- losing credit for inefficient vehicles produced and gaining credit for efficient vehicles like EVs. If the companies cannot meet their credit target or have an excess of credits, they can trade with other manufacturers.
Currently, one credit is worth about 3000RMB (464 USD), and the Mini-EV is worth about two credits. Compared to the total cost of the car, the credits are worth almost 20% of the vehicle retail cost!
In January, Wuling received lots of attention when monthly sales data revealed the most selling EV in 2020, Tesla Model 3, had been globally outsold by HongGuang Mini EV. It sold over 36 000 pcs comparing with 21 000 of Model 3.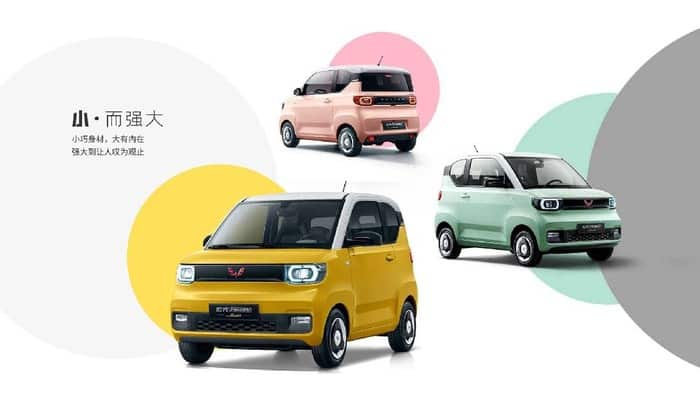 Tesla sold in January 2021 globally 33 000 cars – combined all models S,3, X, and Y. So Wuling (which sells Mini EV only in China) managed to outsell the whole Tesla production with one model only. Tesla Model 3 is said to have a profit margin of 35%. Also, as we reported earlier, Wuling is planning a global expansion with its new 15 000 USD Xingchen model.
So it seems that SGMW has it all figured out! A cheap vehicle with a cult following, employment for their staff, and lots of revenue in credit form sounds like a win-win-win situation to me!
Source: Xcar