It wouldn't be a good day without another Chinese EV startup. Radten (Chinese name Ruiteng) is a brand of Chery Automobile. This week they officially opened its factory in Shijiazhuang, roughly 300km from Bejing in Hebei province. The full name of the automaker is Hebei Ruiteng New Energy Automobile Co. The English name is Radten Motors. The first car is called RT1, and they claim it is near the mass production version and will launch it in the second half of the year.
The plant's annual capacity is 100 000 cars. It seems Chinese EV startups still didn't learn not to scale too early too fast. Having a vast empty plant because 'who knows, maybe we will jump from 0 to 100 000 cars in a year' is still a popular mindset in China.
Radten Motors is funded by Chery Automobile and the municipal government of Shijiazhuang. The total investment is 6 billion yuan ($930 million). Radten will produce mid-to-high-end EVs. Its first model RT1 is a sedan with 4875mm/1910mm/1510mm, the wheelbase is 2920mm.
It is built on Chery's LFS platform, which was developed in-house exclusively for electric vehicles. Chery eQ5 (nicknamed Big Ant) uses this platform as well. It will have an electric 112AAT motor with 130kW (175 hp) power provided by Chery. The battery is a classic ternary lithium pack, and according to information submitted to MIIT, it will have a 560 km range (surprisingly same as Chery eQ5).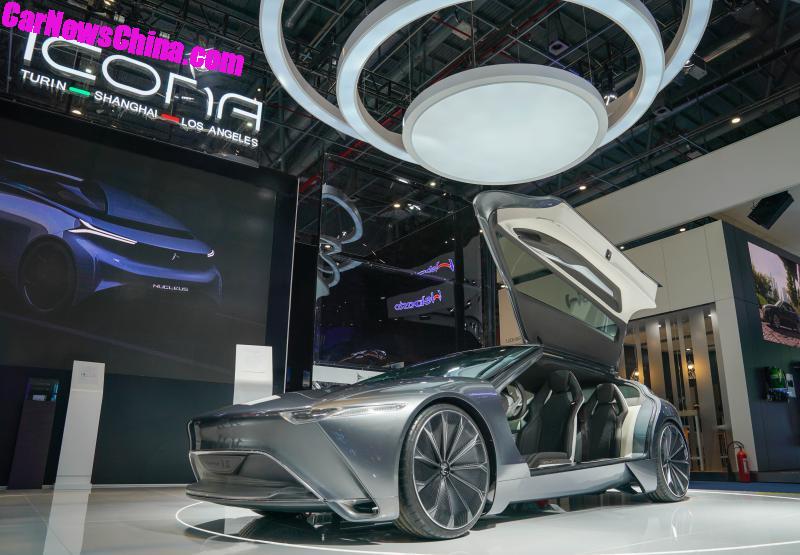 The car is designed by the famous ICONA Design Group led by Samuel Chuffart. They build designs for most of the Chinese OEMs, including Geely, FAW, SAIC, as well as Lamborghini, or VW. Recently they designed a cargo truck for e-commerce giant JD or an indoor delivery robot for Meituan, the biggest food delivery service in China.

The design is not great, not terrible. The car is nice, but I feel like I already saw it somewhere every time I look at it – a generic sedan with not much surprise. After Chery reveals the price and more details, we will understand more if Radten will be forgotten or will buy more land around its new factory.