Great Wall launches new cars faster than light, under their various brand names, now including Great Wall, Haval, WEY, Tank, and ORA. The latest new car is this Haval Shenshou, a sporty SUV-coupe with a surprisingly daring design. Haval usually does it more boring. The name is interesting too; Shenshou means 'mythical beast'.
The Shenshou is the production version of the Haval XY which was unveiled in April on the Shanghai Auto Show. The production car looks 99.9% the same. Most eye catching design detail are the headlights. The main lights are on the sides of the grille, almost hidden in the corners. The light unit between grille and bonnet is actually secondary.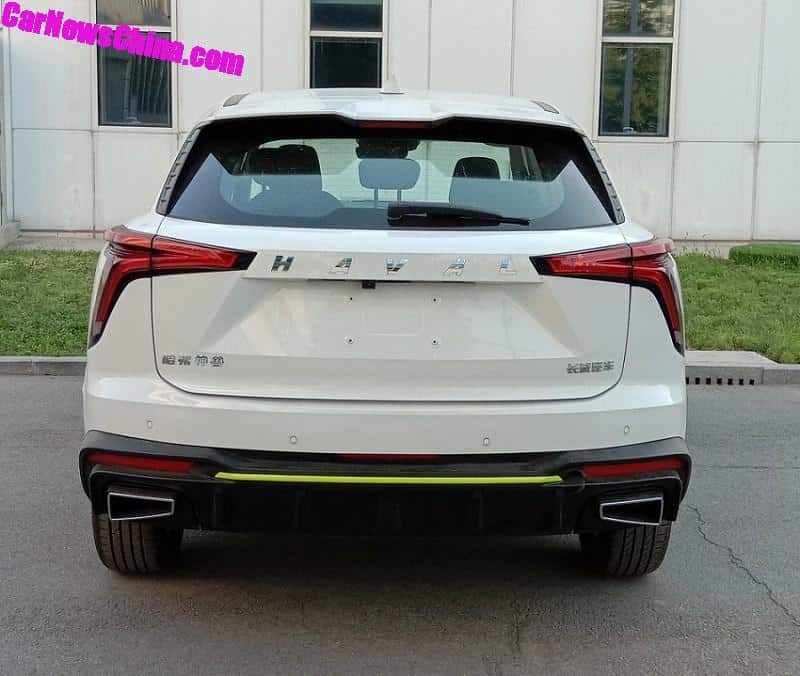 The rear isn't as daring as the front, with a short rear deck and 'tripod lights. The shape of the exhaust pipes is interesting.
The Haval Shenshou is the new flagship of the Haval brand. It stands on Great Wall's new Lemon modular platform that will also underpin an upcoming SUV and a sedan. The platform can handle petrol, hybrid, electric, and fuel cell power trains. The Shenshou will be equipped with Great Wall's Coffee Intelligence system for infotainment, using the Qualcomm 8155 chip.

The roof is rather low, making for a low and strong stance. Design is dressed up a bit by various colored bits of trim; above the grille, under the doors, under the bumper, on the fender-door, and on the rear bumper.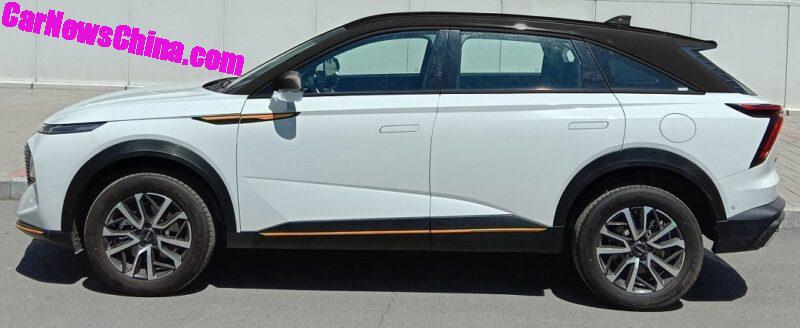 The Haval Shenshou is powered by a 1.5 liter turbocharged four-cylinder petrol engine, good for 181 hp and 220 Nm. The engine is mated to a 7-speed DCT gearbox. Fuel consumption is 7 liter per 100 kilometers and top speed is 190 km/h. Haval is also readying a PHEV version based around the same 1.5 turbo, with a system output of some 220 hp. Size: 4780/1890/1675mm and wheelbase is 2800mm.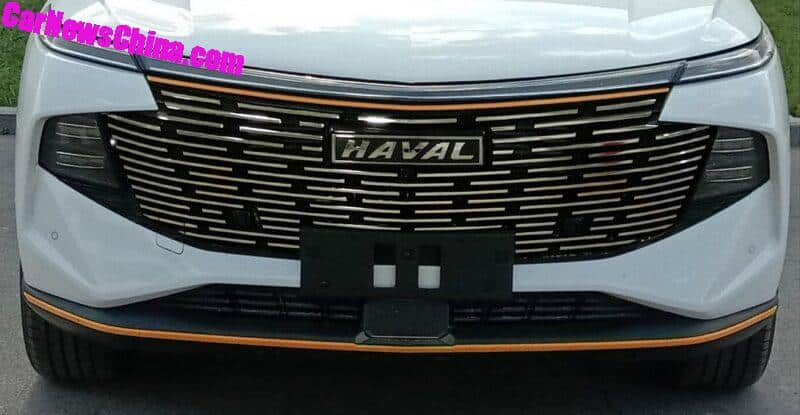 What a beak! The Haval Shenshou will launch on the Chinese car market in September, with a base price of about 130.000 yuan.


The current lineup, yet without the Shenshou.