Late last month we had the first images of the new MG One SUV. Yesterday, MG officially unveiled their new compact SUV on a media event in China. As so many Chinese automakers, MG prefers to make things more complex they they need to be. So the MG One isn't really one car, but two.

The green car on the photos is called the MG One Beta, spelled with the Greek letter β.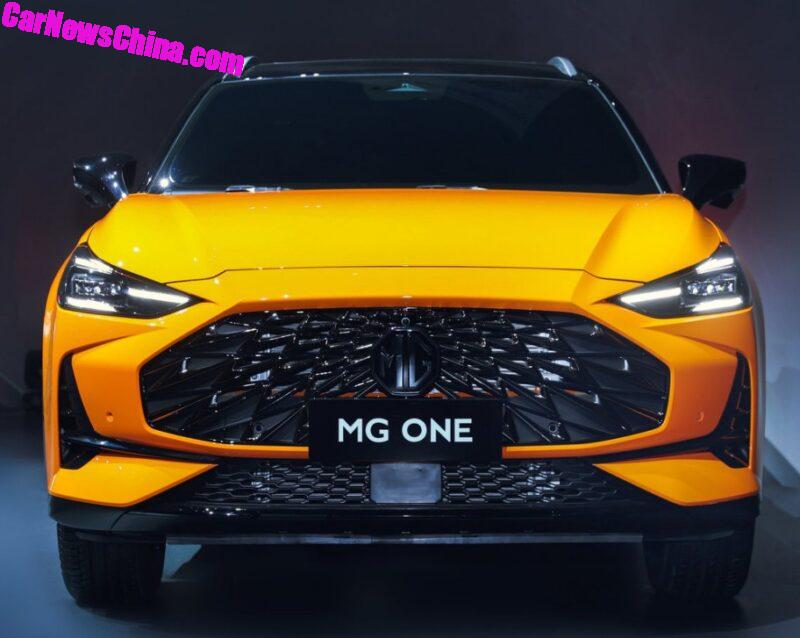 The yellow car is the MG One Alpha, α.
According to MG, the Alpha stands for "digital intelligence sports" and the Beta for "technology and fashion". Basic design of both variants is the same. The main difference is at the front. Alpha has a grille with bars running from the center to the sides, whereas the Beta has a grille with half circle bars. The bumpers and wheels differ too.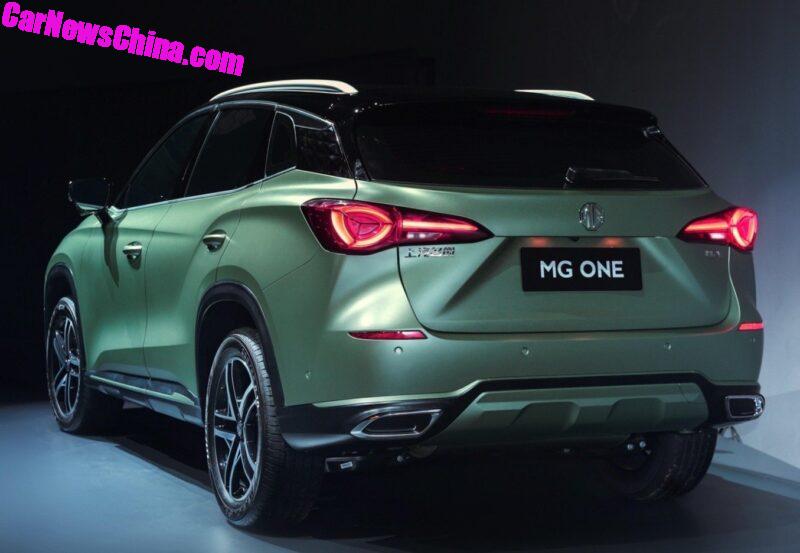 The main difference at the back sits in the pipes. The Beta has single-pipe rectangular pipe tips, and the Beta twin-square shaped pipes. The tips are totally fake by the way, on each version, the real pipes are hidden further under the rear. Strangely, there is no Alpha Beta badging on the cars, only 'One'. Perhaps MG will add some such badging inside but we can't see for sure as they haven't unveiled the interior yet. That will happen on a subsequent media event.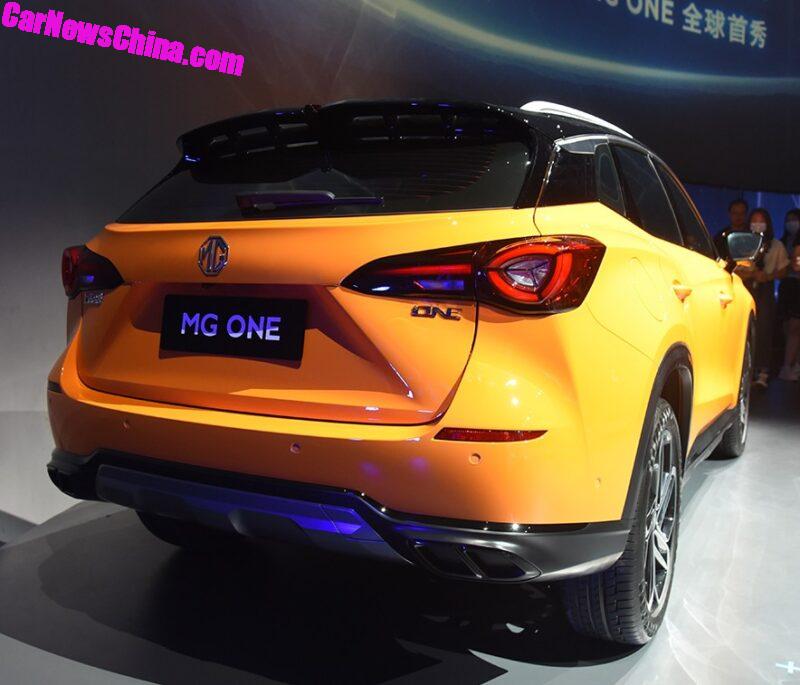 The MG One stands on SAIC's new SIGMA platform, which can handle petrol, PHEV, and EV power trains. Initially, the MG One will only come as a petrol car, powered by the same old 1.5 turbo that powers so many of SAIC's cars. In the One, it delivers 178 hp, good for a 195 km/h top speed. Size: 4579/1866/1601, and wheelbase is 2670.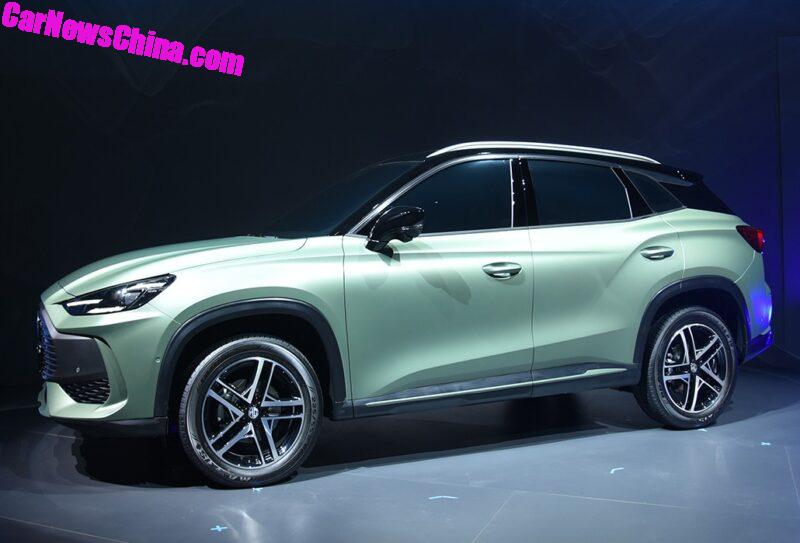 The MG One may be seen as the successor of the MG HS, although MG hasn't officially confirmed this, likely because the HS will continue to be sold alongside the new MG One for a while.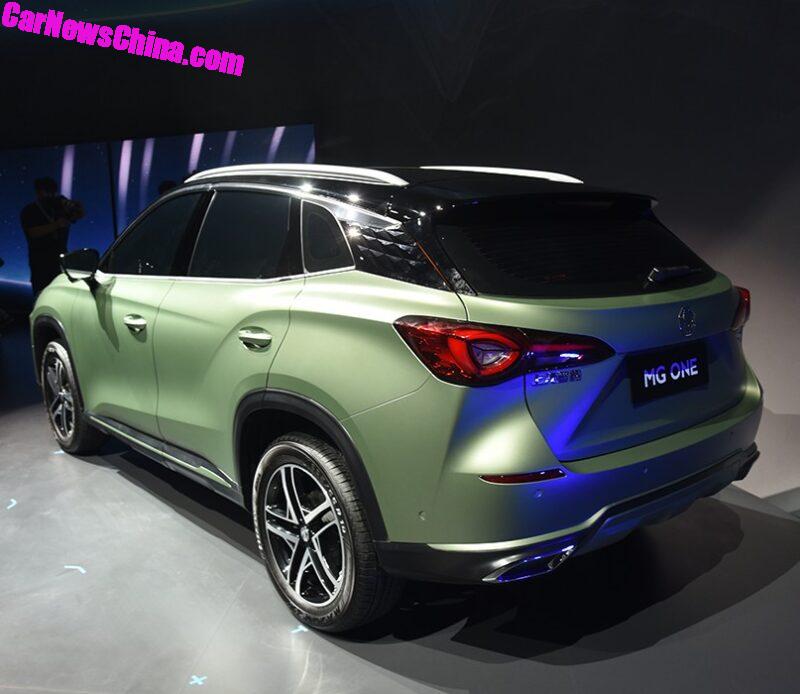 The MG One is sporty car. MG calls the design language "Third generation family design", with more "impactful and aggressive" lines than other MG SUV models currently on sale. The two-tone paint job works really nice on the cars on the photos, but cheaper variants will be single color.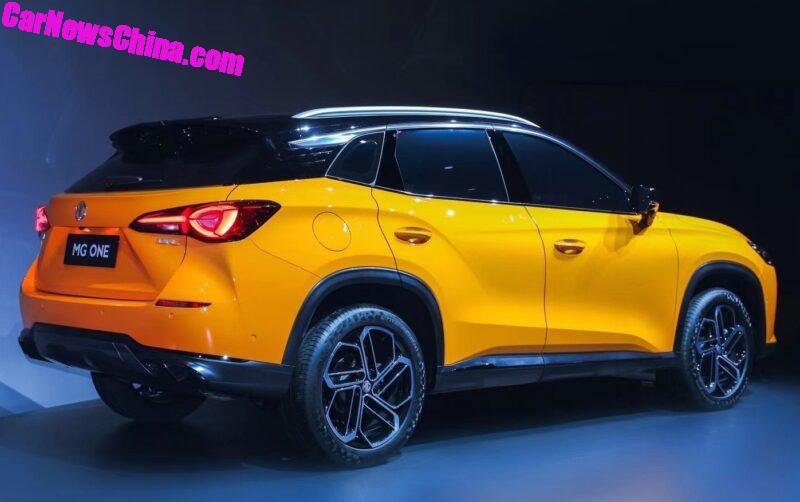 MG says the One will be sold globally, including in the UK and in various countries in the European Union. MG is also planning production in India.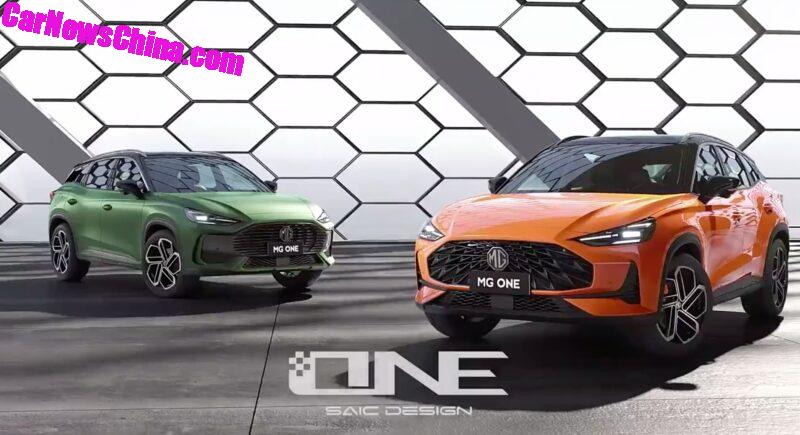 The MG One will hit the Chinese car market in early Q3.