British racing green?
In late June, CarNewsChina.com reported on the cubic Baojun Kiwi-EV. As the vehicle is nearly market-ready, it's time to cover new details regarding this quirky electric city car.
From the exterior,  the blocky dual-layered design is very unique in a world of aerodynamically sculpted vehicles.
Six color combinations are available for the Kiwi-EV, with fantastic names: Azure, Cream, Rogue, Sable, Emerald, and Mint. Most of the color options are dual-tone, which shows the unique design without being too over-the-top.
Vibrant color options
Inside, large glass panels give the vehicle excellent visibility all around, giving the cabin a wide, airy feel despite its compact size.
The control layout is modern and functional: most vehicle and audio functionality are integrated onto the steering wheel while air conditioning, auto hold, self-parking, and parking brake features are located on physical buttons.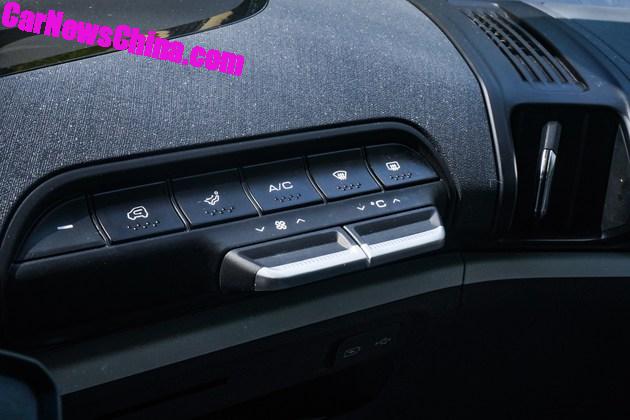 Over 20% of interior panels are made of woven rice-straw plant fibers, which absorb smells, is biodegradable, and is resistant to scratches.
Both rear seats can fold forward to reveal an impressive rear cargo space- good for three 20-inch suitcases.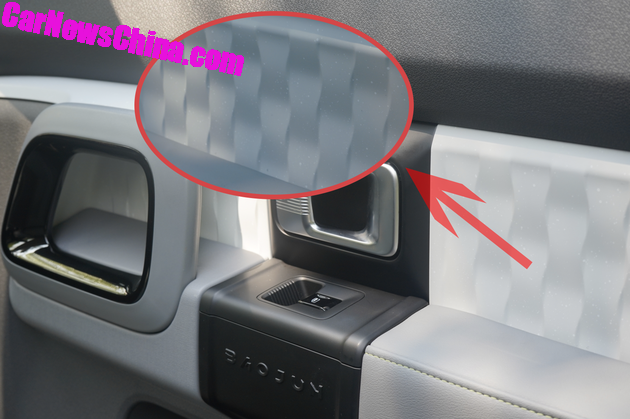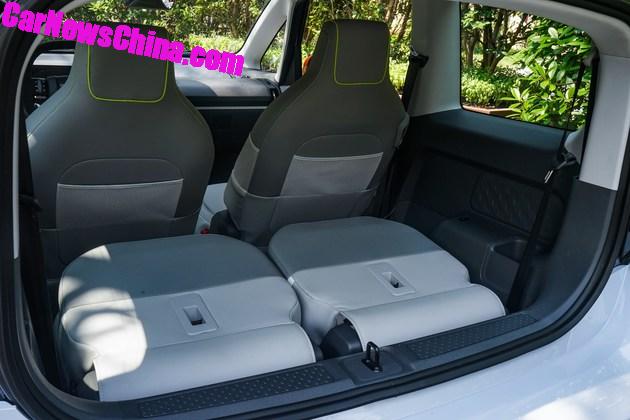 With a 305km NEDC range, the Kiwi EV has more than enough range for most commutes and school runs. Charging from 30-80% takes 1 hour using DC fast charge or 4-5 hours using the included 7kW AC home charger. A built-in inverter allows the Kiwi EV to output 220V power for emergency use or to power camping gear!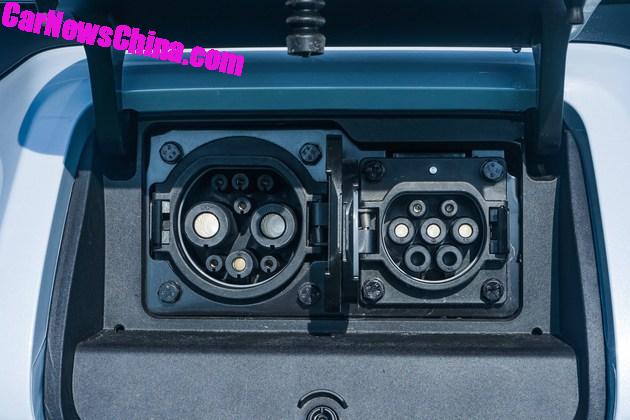 For 99 RMB (15 USD), customers can pre-order the Kiwi-EV and get a 1000RMB gift voucher for vehicle accessories, three years of roadside assistance, a 7kW AC home charger, 2GB of internet data per month for 3 years, and 2 years 0% APR financing.
Final cost of the Kiwi EV is roughly 70,000-90,000 RMB (10,800-13,900USD).
Sources: