Haval has released official images of their new Shenshou SUV. The Shenshou is the production version of the Haval XY concept car. It is the new high-tech flagship of the Haval brand, with a new and almost wild design. 'Shenshou' (神兽) is a great name for a car, it means 'Mythical Beast'.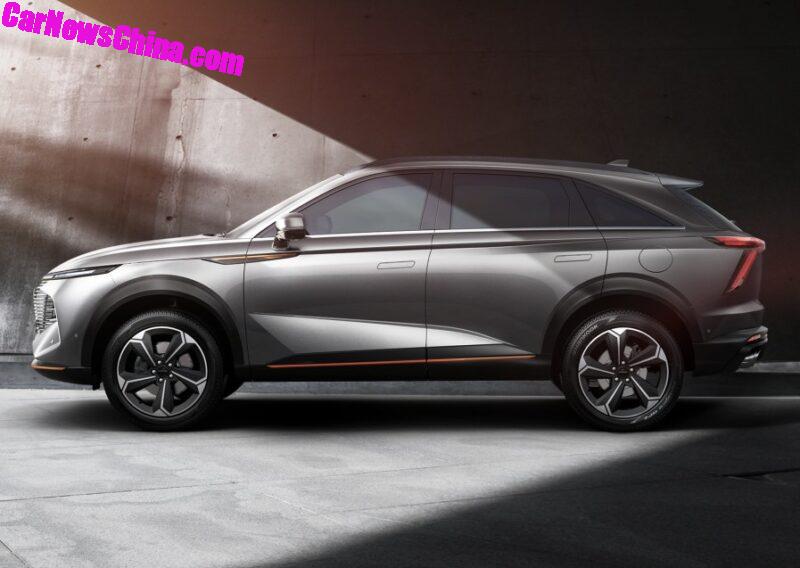 It comes with sharply cut lines on the side and rear, and a somewhat rounded front design. There are pop-out door handles, a sporty rear spoiler, and very cool wheels.
The Haval Shenshou stands on Great Wall's Lemon platform, which supports petrol and hybrid power trains. This platform will underpin various upcoming Haval and WEY-branded cars. Size: 4780/1890/1675mm, and the wheelbase is 2800mm.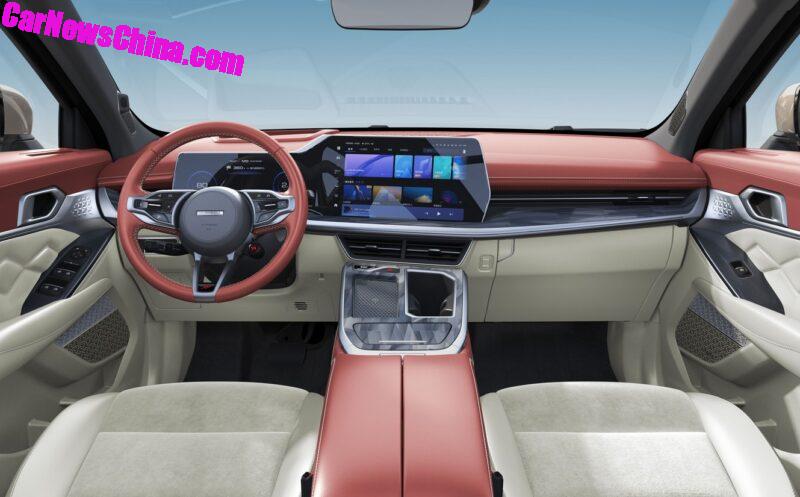 Haval has made some great progress with interior design lately. The Shenshou's dashboard looks fantastic. The twin-screen is very notable as it combines a smaller (12.3 inch) with a larger (14.6 inch) touch screen.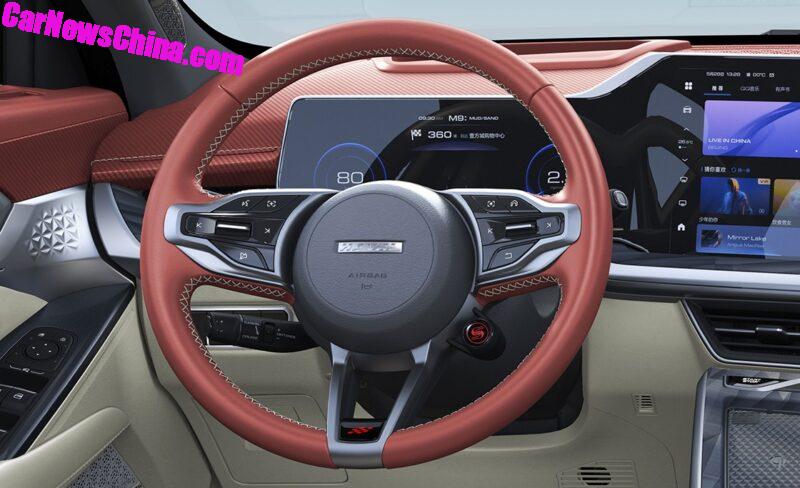 The infotainment system runs on Great Wall Motors Coffee Intelligent System. Computing power comes from the Qualcomm 8155 chip set. The gear controls are fully integrated in the steering wheel.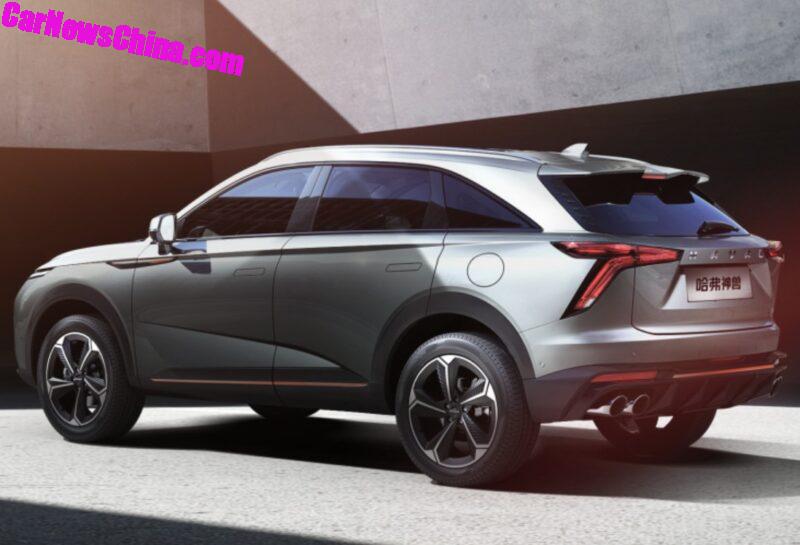 The Haval Shenshou is powered by a 1.5 turbocharged four-cylinder petrol engine with 185 hp and 220 Nm. Fuel consumption is 7L/100km. The motor is mated to a 9-speed dual-clutch gearbox. Haval is also working on a 2.0 turbo version and a PHEV.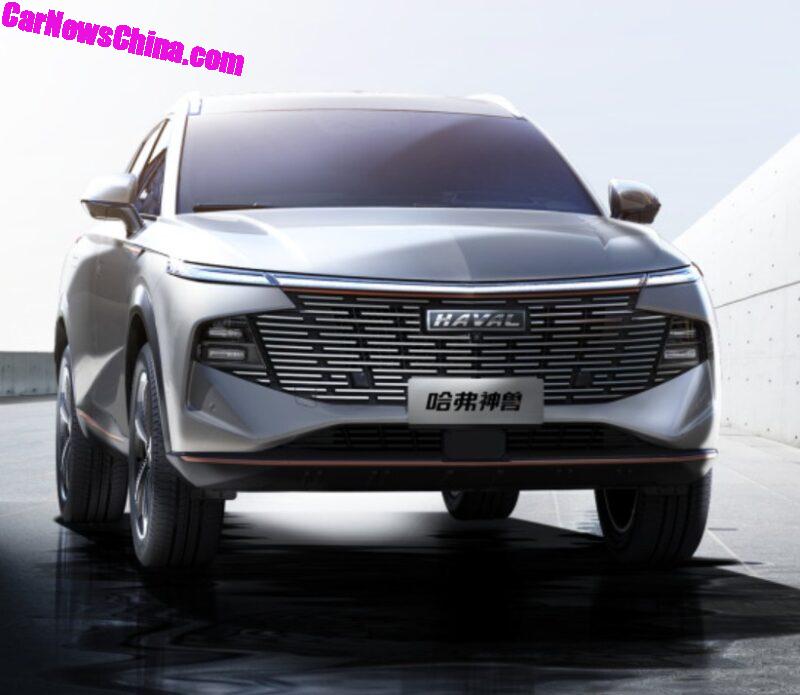 The grille design is most impressive! The Shenshou is set to launch on the Chinese car market in Q3. Price wise, it'll fit in somewhere above the Haval H7 and just below the recently facelifted Haval H9. The endless Haval lineup is starting to look a bit unbalances, with an odd mix of new stylish cars, old-school SUVs, cheap-ass SUVs, and high-end cars, and all their variants. One may wonder how Great Wall is going to fix that. The obvious 'Great Wall way' would be to launch yet another brand or sub-brand.