On Friday, the first Costin EC1 rolled off the assembly line of the Qilu New Energy plant in Shandong province, about four hours drive from Bejing. Qilu is a joint venture between Chery Automobile and the local government of Shandong province. Costin is a brand name. Please don't get confused; it has nothing to do with legendary engineer Frank Costin or his company Costin Racing Products, which is long gone.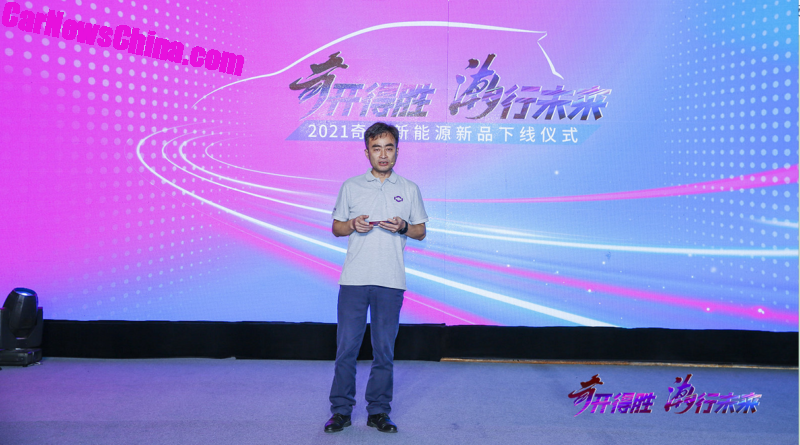 Qilu really wants to take on Wuling Mini EV and to prove they are serious about cars. The Costin EC1 comes with a warranty of 8 years or 120 000 km. Qilu claims it also received a five-star rating in the Chinese NCAP assessment program. However, I didn't find any mentions of Qilu in their 2021 reports. It might not be yet submitted, or there is a different issue; I will further elaborate and confirm with Qilu. Reportedly there should be a version with batteries from CATL with a range of 200km. An electric motor has a power of 25kW. The size is 3226/1676/1556mm, and the wheelbase is 2150mm.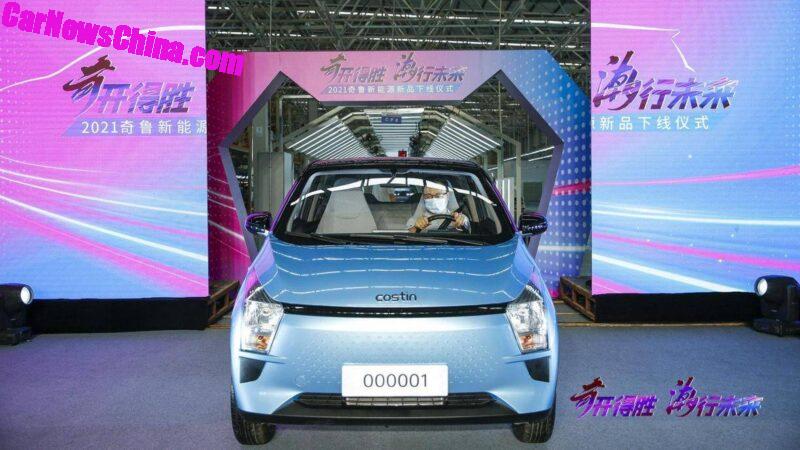 Shandong province has always been home to manufactures of various low-speed mini electric vehicles. These vehicles were trendy among older drivers as you don't even need a driving license, sometimes not even registration. Don't confuse these crazy carts, often three-wheelers, with proper mini cars class A00 (for example, Wuling Mini EV), which require a driving license and proper registration. In recent months Beijing crackdown on these semi-legal vehicles, successfully starting their elimination from the streets.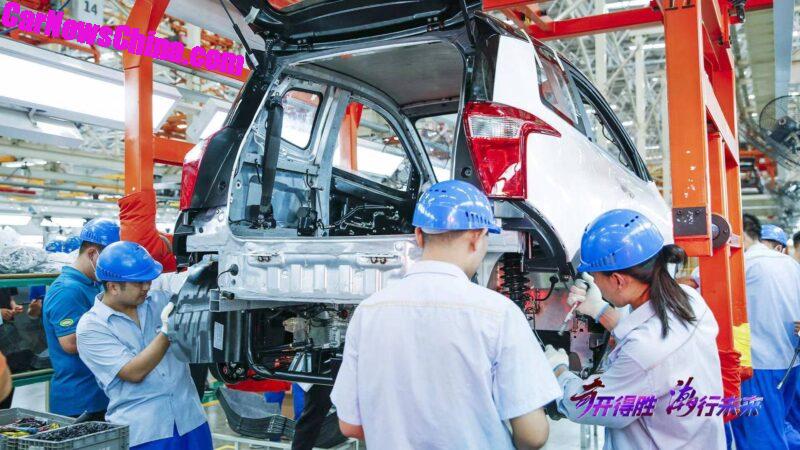 Thus, the Shandong government joined with legacy automaker Chery (and, of course, all their technology and experience) to kick start manufacturing proper A00 class vehicles that fit the law. Nice to see the local government doing some forward-thinking. Finally, it is no surprise that EC1 is based on the same platform as Chery eQ1; however, the design is strongly upgraded and modern.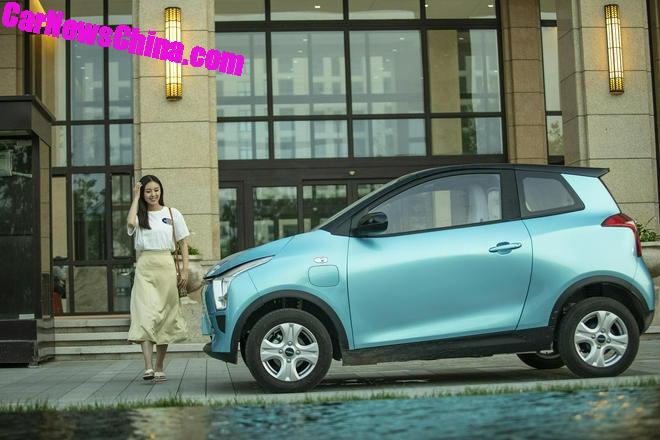 The sale of Costin EC1 is supposed to start in August/September.
Source: Sina Auto