NIO's upcoming sedan named NIO ET7 has been spied on the roads again. In January 2021, NIO announced the NIO ET7 and said the vehicle sales would start from 2022. It was announced during the 2020 NIO Day, which was held in Chengdu. Even though it is spied again, it is the first time the vehicle is seen on the roads without camouflage. The new spy image is probably of the tooling trial (TT) prototypes unveiled last week. It was revealed from the JAC NIO Manufacturing plant located in Hefei. According to the brand, the vehicle is all set to enter the mass production stage. In May 2021, the prototype of the ET7 rolled out from the factory.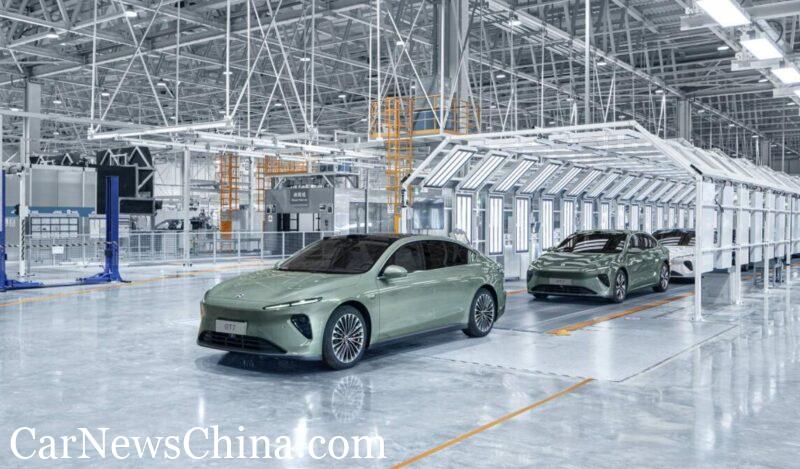 The upcoming NIO ET7 is the second most aerodynamic EV globally, with a drag coefficient of 0.208. As said, it is the second-best figure for an EV after the Mercedes EQS 450+. NIO added that the aerodynamics team of the brand had worked hard to achieve this record. In gasoline cars, the aerodynamic efficiency will affect only the performance. But in EVs, it is so essential that it also affects their range. The ET7 required only 3.9 seconds to reach 0-100 km/h. It has dual motors, i.e., one in the front and another in the rear. The front engine has an output of 180 kW, and the rear motor can produce 300 kW. The vehicle has a combined output of 480 kW (644 HP) and has a peak torque of 850 Nm. It is an all-wheel-drive sedan that has a length of more than 5 meters.
More about NIO ET7 (Pricing, Dimensions, Battery pack and more)!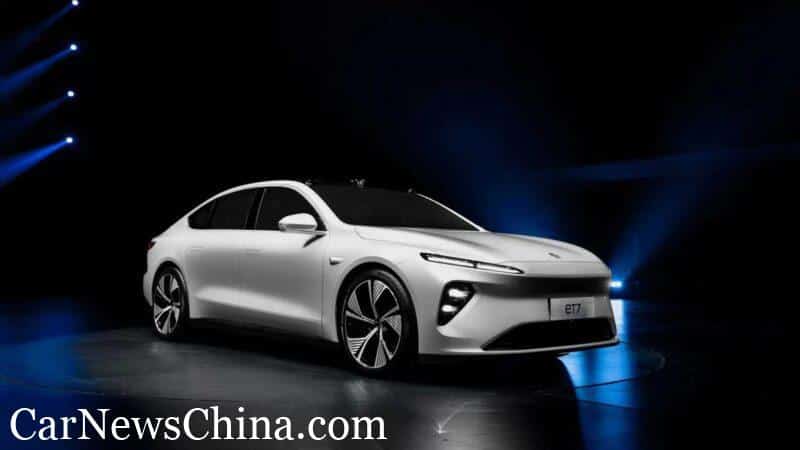 One can book the vehicle through pre-order, and the deliveries will start from Q1 of 2022. The pricing of the new EV will jump from 448,000 Yuan (USD 69,185) for the base variant. The middle variant will start from 506,000 yuan (USD 78,142), and the top model will start from 526,000 yuan (USD 81,230). The vehicle is expected to rival models like the Tesla Model S. The car's dimensions in the order Length X Width X Height are 5098 x 1987 x 1505 mm.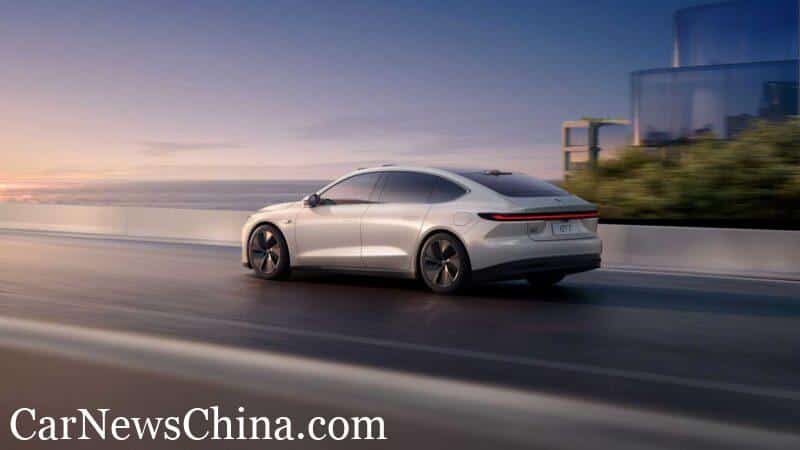 The upcoming sedan will come with three battery pack options, and each of these will have 70kWh, 100kWh, and 150kWh packs, respectively. As per NEDC, it will have a range of 500 KM, 700 KM, and a whopping 1000 KM range, respectively. NIO has said that the variant with 150kWh will be available later, i.e., from Q4 of 2022. NIO will also launch the model in the German market next year. It will be the first model of NIO to launch in Germany. NIO will enter the European market by launching the ES8 in Norway on September 30, 2021.