In the shadows of the three leading New Energy startups NIO, XPeng and Lixiang, there are a number of smaller companies fighting for our attention. The closest contender in terms of sales is a Chinese company with a German brand name: Weltmeister. The name means "World Champion", let's find out if the company lives up to it.
Shen Hui's rise to prominence
Weltmeister is the brainchild of Shen Hui (English name: Freeman Shen). Shen was born into a middle class family in January 1970, his father was entrepreneur, his mother an architect. There's not much known of his younger years, but he enjoys a proper education. He graduates South China University with a degree in mechanical engineering in 1991 and then moves to the United States. There he studies civil engineering at the University of California, for which he receives a masters degree.
His professional career begins with an electrical utility company in Texas called TXU Group. He starts as project engineer, but gradually moves up to become plant manager. In 2000 he enters the car industry, when he becomes general manager at Eaton Corporation, an industry supplier. While he works at Eaton, he also gets a MBA from the University of Minnesota. Shen then returns to China to become general manager of BorgWarner's (Eaton parent company) Asian division.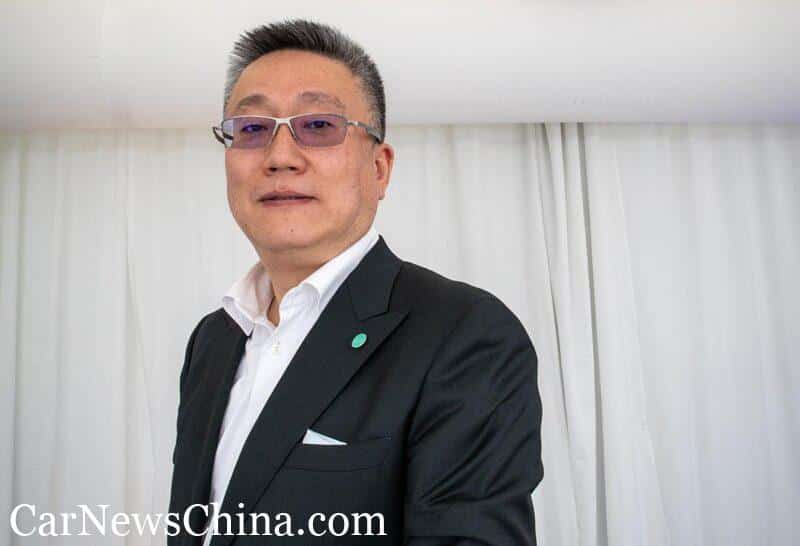 In 2007 Shen becomes the CEO of Fiat Powertrain China, where he is responsible for all activities relating to engines, transmission and axles for both passenger cars and commercial vehicles. His tenure at the Italian company is short though. In 2009 Li Shufu of Geely head hunts Shen to become his right hand man. Shen is named vice-president of Geely's holding company, but Li Shufu has a very special and seemingly impossible job in mind for his new recruit: get Volvo.
At the time global automotive giant Ford Motor Co owns Volvo, while Geely is still a rather small Chinese brand. The odds are certainly against the Chinese. However the combination of Li Shufu's ambition and Shen Hui's negotiating skills and understanding of American business practices lead to the unimaginable: in August 2010 Geely wholly acquires Volvo. Shen becomes the president of Volvo Cars China, while retaining a seat in the Geely Group board. His main task is reviving Volvo's mojo, which was slightly lost under Ford's stewardship. Volvo's current global commercial success is evidence of a job well done.
And so we arrive in 2013. Shen is president of a car company enjoying great success and board member of group planning to conquer the world. A comfortable future lies ahead. What do you do in such a situation? Obviously, you resign.
And now for something completely different
Yes, Shen resigns from his position at Volvo and Geely. He returns to the United States to take part in the Advanced Leadership Program of Harvard Business School. After that he joins Pateo, a automotive connectivity provider in China for a short while. It all leads up to starting his own car company. In December of 2015 Shen establishes WM Motor Technology in Shanghai and registers Weltmeister as the brand name.
Weltmeister chooses a different approach than the three big startups. Shen's company targets the mainstream segment, where NIO, XPeng and Lixiang are much more upmarket. This strategic decision also has its effect on the technical approach. Where the Big Three pride themselves in doing many things in-house, Weltmeister has a mixed approached. Original development is linked with off-the-shelve parts and technical partnerships.


The Weltmeister cars are developed around three main concepts: the Living Pilot, the Living Engine and the Living Motion. The 'Living' concepts revolve around smart connectivity and interactive features.
Heart of the sytem is the Living Engine. It's Weltmeister own operating system, including facial recognition and a virtual assistant. On top of that it offers a number of the most popular third party apps, like Baidu maps, QQ Music from Tencent or home appliance connectivity from Xiaomi. Living Pilot refers to the Level 2 ADAS systems. Initially it's Weltmeister's own development, but since 2019 the company has a far-reaching cooperation with Baidu for next generation systems. Baidu's advanced valet parking app debuts on Weltmeister cars. The Living Engine includes the drive system and battery. These come all from outside suppliers, but Weltmeister does have its own BMS.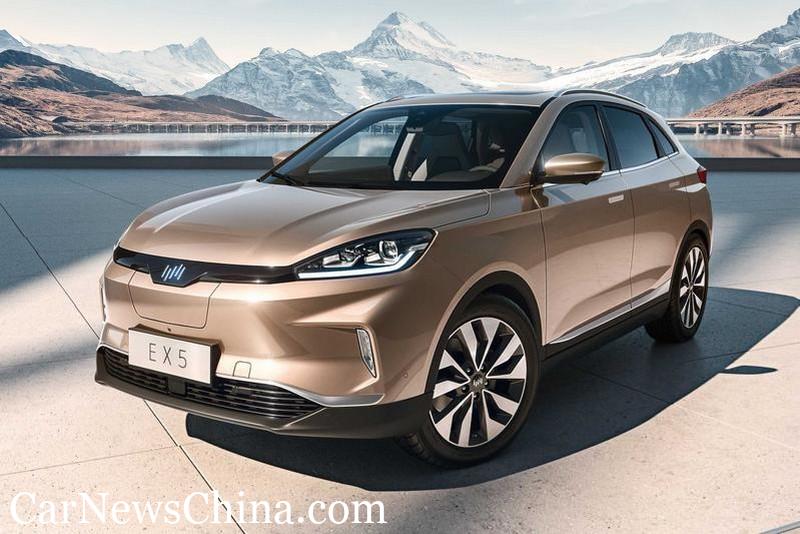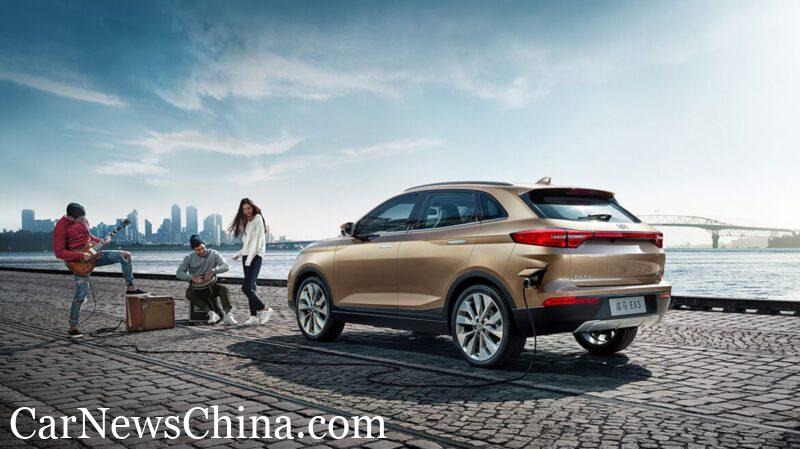 The World catches a first glimpse of the Weltmeister car in late 2016, when leaked images appear on the internet. In true China style, these images are actually photoshopped pictures out of a Mitsubishi Outlander press reader. A week after the pictures appear, Weltmeister denies they made them. Probably true, as the photoshopped car doesn't resemble the final product. The real car is announced in December 2017 and revealed in on the Beijing Auto Show a few months later. Production starts of this EX5 starts in September 2018.
Detour ahead: Songliao and Zhongshun
Weltmeister builds a modern factory in Wenzhou (Zhejiang province) and as we know, car production in China requires a government issued production permit. In the late 2010's the government has mostly stopped issuing new permits for New Energy startups. The only way to get one, is taking over a manufacturer that holds a permit. Weltmeister probably thought 'better safe than sorry' and bought not one, but two manufacturers and permits. In February 2017 it buys Dalian Huanghai (a subsidiary of SG Automotive/Huanghai) and in August of the same year Shenyang Zhongshun.
Zhongshun (English name: Polarsun) is then a defunct brand and I doubt a dedicated Automaker Story article on it is very likely. So let me take a little detour and fill you in on this brand.
We have to travel all the way back to April 24, 1949, when the East China Military department establishes a work shop in Nanjing City. It's a repair shop for army vehicles. In 1952 the work shop is relocated to Dandong in Northern China to assist the military efforts regarding Korea. After the Korean War it's retained as auto repair shop for the Shenyang Military department and renamed as PLA 7416th Factory in 1965. By then it's already a car manufacturer, assembling the Russian GAZ 69 light truck under the Songliao brand.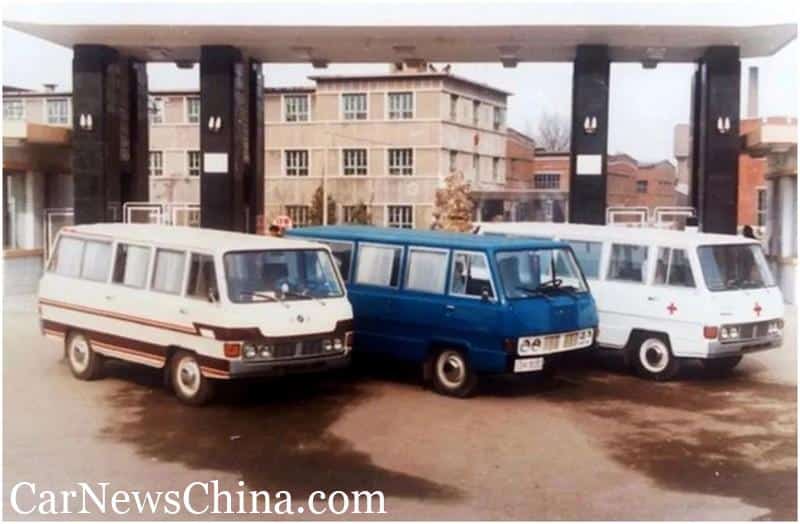 These trucks are for military use only and we have to fast forward to the early 1980's before Songliao enters the civilian market. They start producing passenger vans resembling the Nissan Homy/Caravan from the same era. In 1983 the company sheds its military name and is known as Shenyang Songliao Auto Works from then on. Songliao also cooperates with truck manufacturer Nanjing Automobile for the production of light trucks based on Iveco technology. At the end of the 80's it introduces an offroad vehicle resembling the Nissan Patrol, developed together with FAW.
Passenger vans are the backbone of Songliao's production and sales. They're modestly successful with it, although not in the same league as Jinbei, residing in Shanghai as well. In the early 1990's Songliao develops a successor to its first generation vans, based on the Hyundai H1. It outsources the making of the stamping dies for the car to FAW and invests over RMB 80 million for it. FAW however fails to deliver the molds, the money is lost and the Hyundai based van is dead in the water.
Songliao starts negotiating with Ford over a possible joint venture in 1996. Again the company invests money in setting up new production lines, but in 1999 the central government does not approve the joint venture. At the same time the military is forced to withdraw from public companies. Songliao production comes to a complete hold and the company is sold a few times. In 2002 Zhou Tianbao, who has created a large industrial company manufacturing car parts, takes over Songliao.
Zhou wants to set up his own car brand and buys Songliao for the production permit. He transfers the permit to a new company called Shenyang Zhongshun Automobile and that's the end of Songliao as car producer. It continues for a while as parts supplier. When Zhongshun is in need for money a little later (2008), Songliao is stripped of its assets and sold as shell company. After many ownership transitions, Songliao ends up in the hands of Jackie Chan and some other star actors in 2016, changes its name to Cultural Investment Holdings and now produces movies and video games.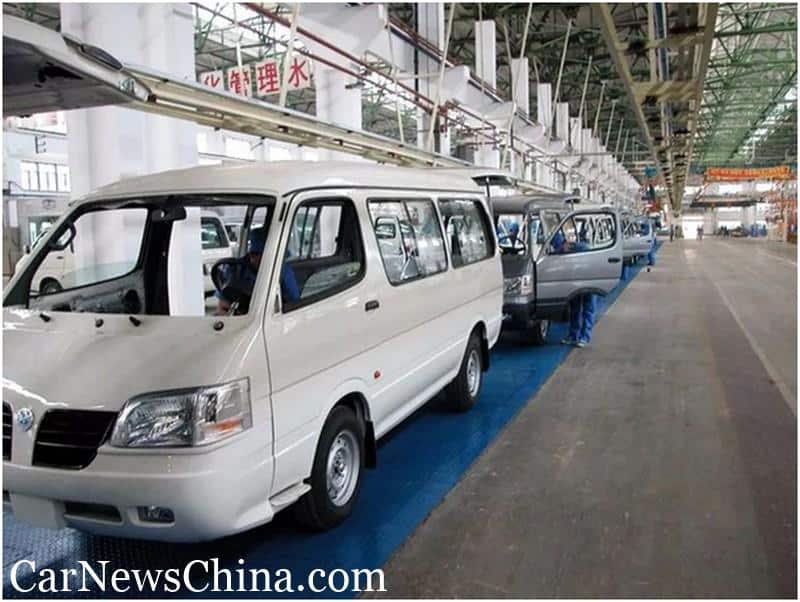 Meanwhile Zhou Tianbao makes energetic work of Shenyang Zhongshun. The company restarts production of passenger vans with the introduction of a new range of cars. This time they're mostly based on Toyota technology. Zhongshun's English name is Polarsun. The brand also tries its hand at passenger cars and pickups. In 2005 and 2006 it shows a wave of new products, MPVs, SUVs, pickups and even a sedan at several auto shows. In 2009 amidst the global financial crisis, reality kicks in. Only a handful of these passenger cars have actually been assembled and sold. Polarsun is being kept alive by the passenger vans, but money has run out and Zhou Tianbao gives up. Production stops again.
Erik van Ingen Schenau has put together a nice compilation of the cars made by Songliao and Polarsun at ChinaCarHistory.
A production permit does not expire, so the Songliao/Polarsun permit is dormant for eight years. Then Shen Hui buys the remnants of Zhongshun Automobile and transfers the permit to his new Wenzhou production facility.
As mentioned, Weltmeister also acquires Dalian Huanghai. That permit is transferred to a joint venture between a Weltmeister subsidiary and a local government investment fund in Huanggang City (Hubei province) for a second production plant. The Huanggang plant has yet to be finished.
The razor's edge
Okay, time to get back on track. Weltmeister delivers the first EX5's in December 2018. The market reception is pretty favorable, but soon Weltmeister hits a bump in the road. One of their battery cell suppliers, Gushen battery, produces a batch of faulty cells. Some EX5's catch, as do EV's from other brands with the same cells. Fortunately Weltmeister has three other suppliers (CATL, Lishen and Tafel), so the Gushen battery is taken off the menu.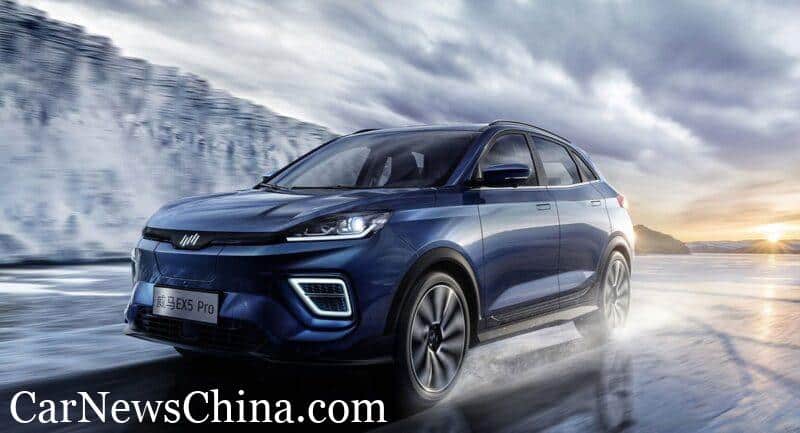 In its first full year of operation Weltmeister sells around 18.000 cars. That's right on par with NIO and XPeng, who sell almost equal amounts. The next year NIO and XPeng steadily grow their sales and get way ahead of Weltmeister. The brand introduces its second model, the larger EX6 Plus, and upgrades the EX5 to EX5-Z. Sales are on the up again and finally in 2021 the brand seems to be picking up some speed.
In 2021 Weltmeister brings two new cars to the market. The W6 is basically a slightly redesigned EX6 Plus, that benefits from the cooperation with Baidu. The W6 has several electronic systems from the software company and even debuts its valet parking system. The second new model is a mid-size sedan called E.5 (yes, E dot 5), aimed at the Geely Geometry and the GAC Aion S.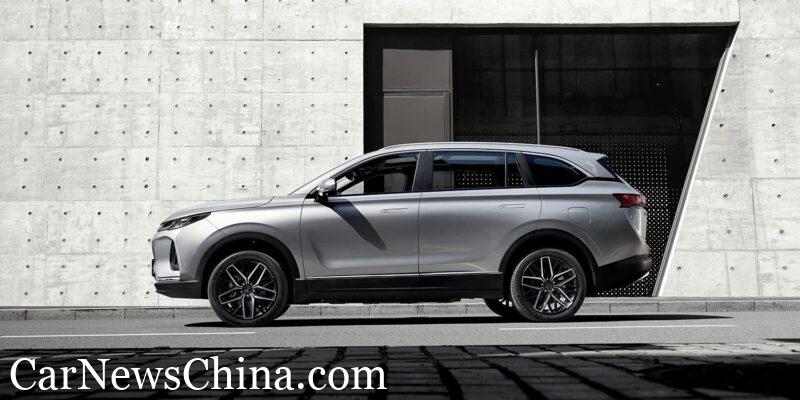 Commercial sales of the E.5 still have to start, but the car is already available for fleets and taxi companies. Which shows the different approach by Weltmeister. Instead of going for the high end market, they target fleet sales, car-sharing and rental companies, for which NIO's and XPengs are obviously too expensive. It's a down to earth approach, but it doesn't mean the people at Weltmeister don't know how to have fun. The Weltmeister Champion is a crazy 800 horsepower concept car that rivals the Tesla Model X in speed and a science fiction movie race car in looks.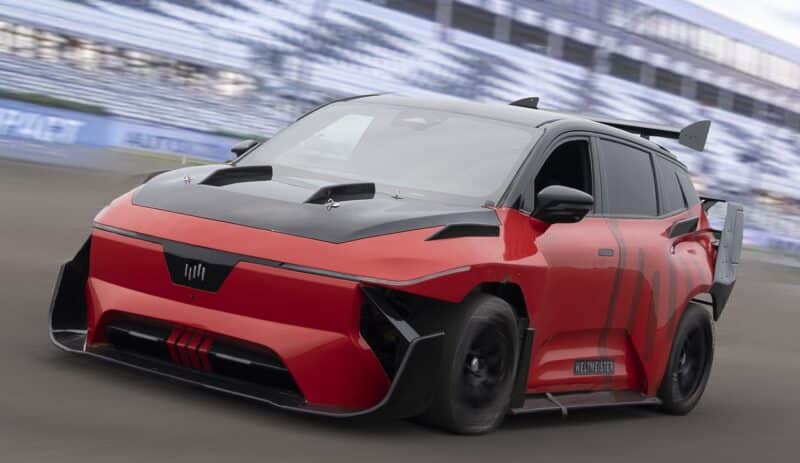 The car to watch however is Weltmeister's upcoming new sedan. Based on the Maven concept car the brand will launch a larger sedan, that puts it in direct competition with the Tesla Model 3, BYD Han and XPeng P7. It will be the true test of Weltmeister's capabilities.
Almost since the birth of the company there has been speculation about an impending IPO. First it was thought the brand would follow NIO, XPeng and Lixiang and seek a listing on an American exchange. That never happened, but since the beginning of this year we know Weltmeister has applied for a listing on the Shanghai STAR exchange, a technology index comparable to the NASDAQ in the USA. The actual IPO has been postponed for now. Some analysts speculate that Weltmeister doesn't possess enough original technology to qualify, but probably the company just doesn't need the money at this time.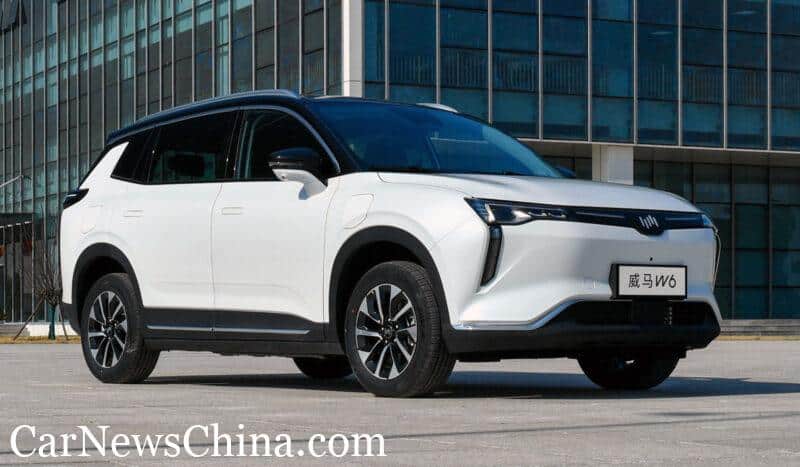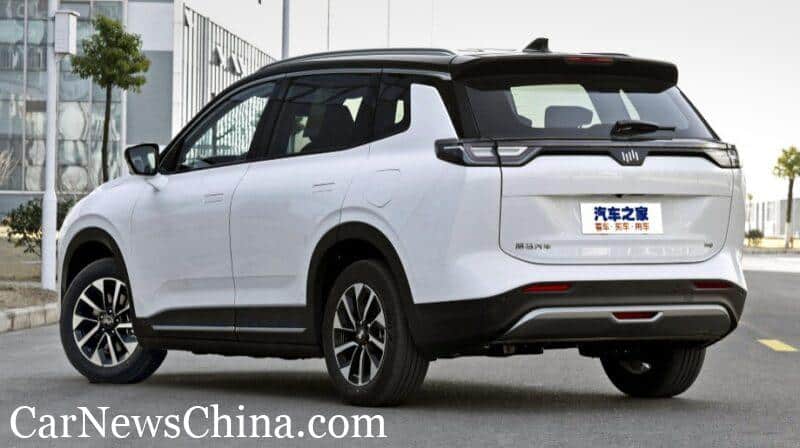 If there's one advantage in having an experienced and well-connected automotive veteran as founder and CEO, it's the ability to raise funds. Shen Hui has always been very successful in that respect. The very first financing round of the company brought in over a billion dollar and subsequent fund raising has been just as profitable. Weltmeister is rather well funded for a startup and has many backers from private equity, technology companies and local governments.
Shen once said, when asked about the difference between NIO and and Weltmeister: "He is like Audi, I am like Volkswagen. Both are fine." That's true, but Shen definitely chose a difficult path. In the premium market there's competition on many levels and startups can excel in new technology and clever marketing. In the mainstream segment, where Weltmeister operates, competition is mostly driven by price. So far Weltmeister holds its own against the large legacy automakers, but the battle is far from over. Weltmeister needs to improve its sales numbers drastically to ensure its future, but for Shen Hui walking the razor's edge is most likely far more exciting than ruling the world from a plush leather seat in a big car company's board room.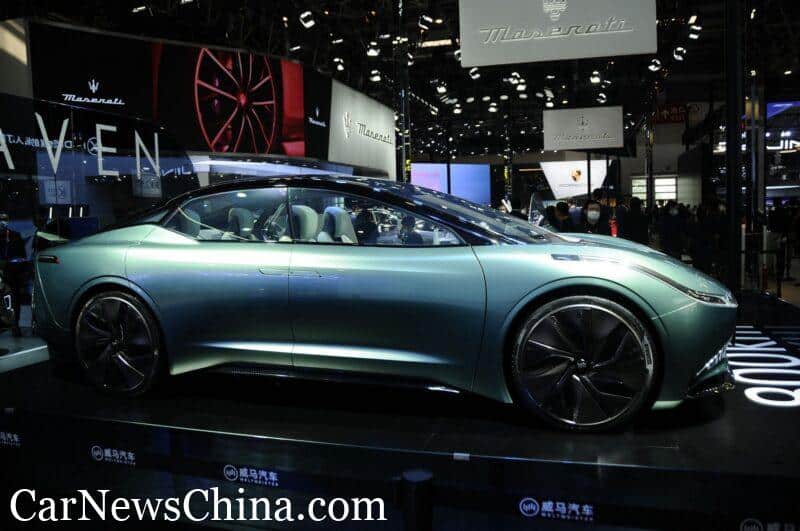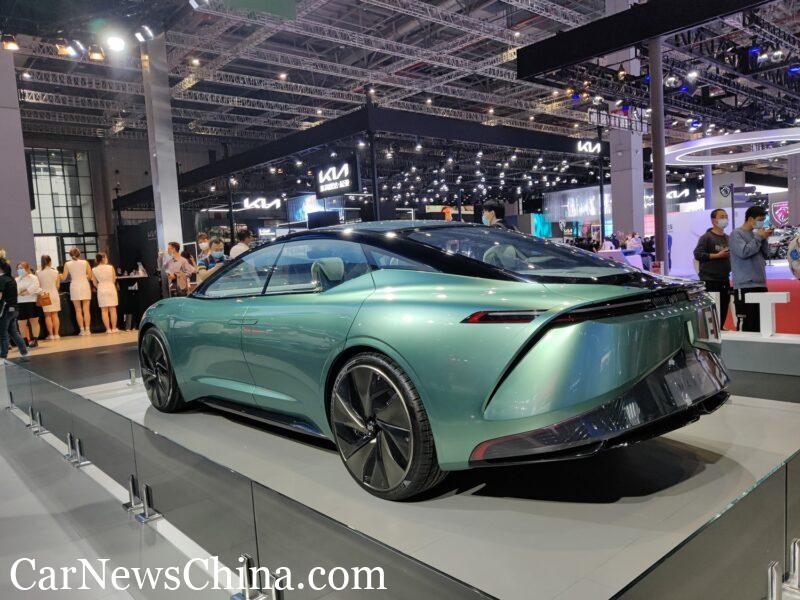 Read more Automakers Stories
Every week we publish one exiting article about history of famous Chinese Automakers. Check the ones you haven't read yet.