This article is a challenge: how do you write a story about a manufacturer that started selling its first car only weeks ago and not finish it in a single paragraph? I could tell you the story of 'Skyworth, the car company' in a few sentences. Fortunately, Skyworth made some stuff before they lend their name to a car and at the age of 65, company founder Huang Hongsheng is the oldest entrepreneur to enter China's electric car business. There are some stories to tell.
A humble background
First, let's meet this Huang Hongsheng. Contrary to many of his fellow New Energy Vehicle entrepreneurs, Huang does not come from a middle class family with access to quality education. Huang is born in 1956 on the subtropical peninsula Hainan. That may sound nice, but his family is poor and the coastal areas of Hainan have not seen the major touristic development yet. So there's lack of money, lack of work, lack of education and even lack of food sometimes. In 1972 Huang leaves his family and moves to a remote farm in the hills of Hainan to make his living doing heavily physical labour.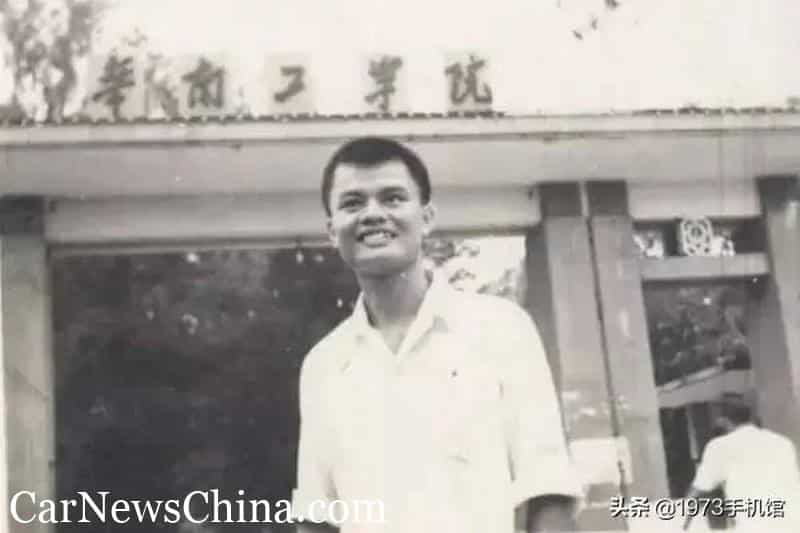 He survives on the companionship with his fellow workers, having a bit of fun when stealing chickens or geese from the neighbours and sharing his mother's soy sauce with his few friends. It makes him a hard and determinate man. Using a kerosene lamp, Huang reads and studies at night, always hoping for a chance of a better life. And that opportunity comes when China re-opens the college entrance examination system in 1977, which gives Huang the chance to apply for a college. Almost six million young people take the exams, 273.000 are admitted and Huang is one of them. At the age of 21 he enters South China University to study electrical engineering.
The remote control king
Huang's graduation thesis in 1980 is called "The design of black & white TV's", foreshadowing a future part of his career. But first Huang starts to work as engineer at the Electronics Import & Export Company of China South Group in Guangzhou. He stays with the company for eight years, accumulating 30.000 yuan in savings. Then Huang resigns and hops across the border to neighbouring Hong Kong to set up his own company Skyworth Industrial, trading in electronic parts. The company fails within a year.
Despite the setback Huang has spotted some new opportunities. He moves back to the mainland, to the thriving new city Shenzhen, and re-establishes Skyworth as a Chinese company, now called Skyworth Digital. He takes out a loan, gathers some classmates from college and his brother Huang Peisheng and the new team starts developing a remote control for televisions. It's his first success because many Chinese TV manufacturers use his remote. Huang gets the nickname "Remote Control King".
A second endeavour into set-top boxes for a new broadcasting system is less successful. Skyworth manufacturers quite a few boxes, but the broadcasting systems is abandoned because it's too expensive. And remote controls are simple technology, a commodity, so Skyworth has to search for new products.
The color TV king
It's hard to imagine today, but in the nineties China's electronic technology is rather backward compared to the big players from Japan, Europe and the USA. There are some companies producing consumer electronics, but they either license foreign technology of make low quality products. In this setting Huang decides to make the product he likes: color TV's. The first years are difficult and Skyworth has trouble developing a competitive product.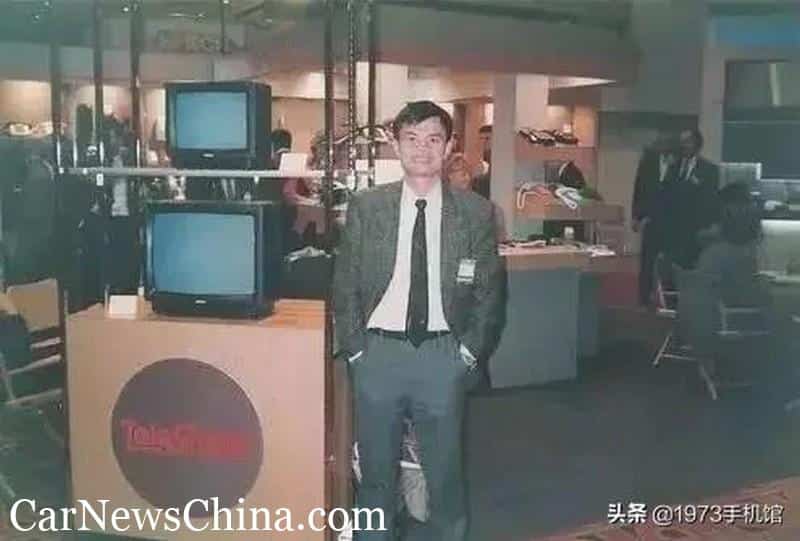 In 1991 however things start to change rapidly. Huang secures the right to use an advanced chipset from Philips. At the same time there's a wave of consolidation sweeping through the Hong Kong electronics scene. There are multiple mergers and takeovers and one of the companies changing ownership is Xunke. Huang seizes the opportunity and lures a large number of former Xunke employees over to Skyworth. He is unable to pay them a competitive wage, but promises a stake in the company at a later date. Xunke was strategic partner of Toshiba, so it's employees are familiar with state-of-the-art technology.
In 1993 Skyworth receives its production permit, becoming the first privately owned TV manufacturer in mainland China. And from there on things develop rapidly. Skyworth TV's find their way to many households. The TV excels in signal reception, usually a problem with many high rise buildings in urban areas and a weak signal in rural areas. As the Skyworth brand becomes a household name, Huang's nickname is modified. He will now be known as the "Color TV King".
"Victory is often the result of perseverance"

Huang Hongsheng
Skyworth branches out to related products, like set-top boxes and video players, while directing its money carefully. Skyworth does not invest in its own flat screen panels for instance, because Huang deems the required investment to be too high. But it keeps developing new products and even dabbles with mobile phones around the turn of the century. In later years the company ventures out to optoelectronics, network technology and other audio-visual systems (including for automotive purposes). Today it's a big company in consumer electronics and business solutions.
In April 2000 Huang floats Skyworth on the Hong Kong stock exchange. The IPO brings in a cool billion dollars for the company and makes Huang a very rich man, but it's also the start of trouble.
Behind bars
Skyworth enters the 21st century with high confidence. The profitable IPO and the success in the market place predict a bright future, but behind the scenes there is trouble brewing. It stays behind the scenes for three years, until in November 2004 Huang Hongsheng, his brother Peisheng and several Skyworth executives are arrested by the Hong Kong financial audit committee on charges of fraud. Huang is released on an HK$ 1 million bail a few days later, after being charged with stealing HK$ 50 million from the company accounts.
It takes the Hong Kong authorities over a year to prepare the court case, but in January 2006 starts a lengthy trial. In several hearings, in which dozens of Skyworth executives testify, over a period of six months, the judges go over the evidence. The accusation is that Huang Hongsheng and Peisheng transferred almost HK€50 million of company funds into their private accounts during 2001, using their mothers bank account and faked consultancy invoices to conceal the transactions. They allegedly received help from some high ranking Skyworth officers. On July 13, 2006 both brothers are found guilty of the crime and sentenced to six years in jail.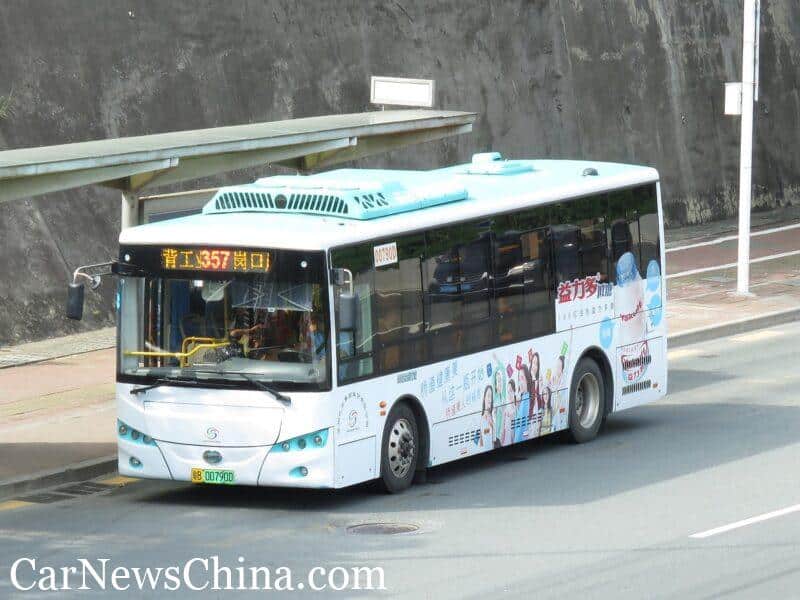 It's hard to find the motivation for Huang's actions. I can't find any interviews where he speaks about the episode himself and Chinese journalists seem to avoid the subject. Maybe it was just greed.
This is of course a high profile case and Skyworth suffers from the bad publicity, albeit shortly. After an interim CEO, Zhang Xuebin takes over the helm and steers the company into calmer waters. During his reign Skyworth achieves sustainable growth. Huang Hongsheng and his wife Lin Weiping, who is also a board member of Skyworth, remain the largest shareholders of the company (about 40% shared between the two) and Huang remains an influential person, even behind bars. On July 4, 2009 Huang is released on parole. Conditions of his parole prevent him from taking an active role in Skyworth again, but the years in jail have given him new ideas anyway.
Back to business
When he is a free man again, Huang immediately takes charge of the situation. He raises about 100 million yuan by floating some Skyworth subsidiaries and pours the money into his new Chuangyuan Tiandi investment fund. When his parole ends Huang does return to Skyworth, but only as consultant on a healthy retainer. His wife takes over as CEO, his brother returns to management. Huang himself has his eyes on a new adventure.
Huang uses Chuangyuan Tiandi to establish Kaiwo New Energy Automobile in December 2010. The English name for Kaiwo is Skywell, I will use it from here on. In prison Huang has learned about New Energy vehicles and estimates it will be the next growth market in China. The government also hands out lots of subsidies to get the wheel rolling. Huang wants to try his luck in this new market.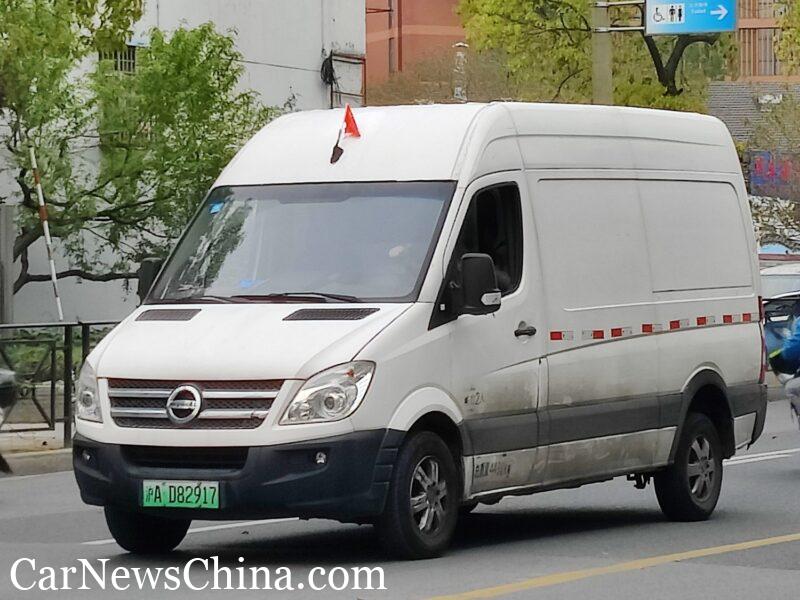 A month after setting up Skywell he enters the automotive world by acquiring Nanjing Jinlong Bus Manufacturing. This is an ailing bus manufacturer created ten years prior by Xiamen King Long Automotive Industry (Jinlong and King Long are used synonymously, both translate as 'Golden Dragon'), a large commercial vehicle manufacturer that's part of the Fujian Motor Group. In 2005 Nanjing Jinlong had to be reorganized, and the Nanjing government stepped up as shareholder. Huang buys an 80% shareholding, later increased to 88%.
Huang's goal is to transform Nanjing Jinlong into a NEV manufacturer. China's policy is to replace all existing public buses with electric ones, so the market is wide open. In 2011 Nanjing Jinlong produces a few hundred buses per year, five years later the annual production number reaches almost 10.000. Although the company name stays unchanged, the Nanjing Jinlong buses are sold under the new Skywell brand. The company quickly establishes new facilities in places like Wuhan and Shenzhen. Besides buses Skywell also branches out to making electric delivery vans.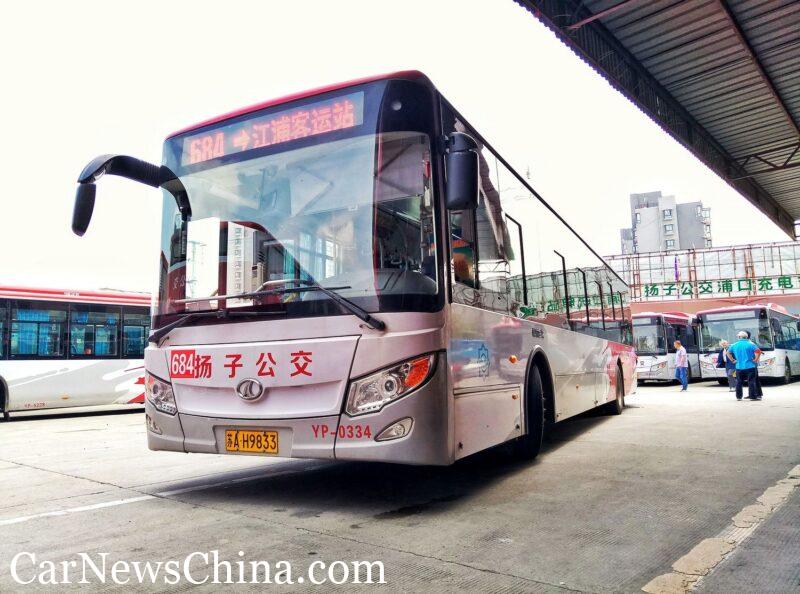 Skywell receives large orders for its electric buses from 2015 on, which creates its own challenges. The main one: batteries. The company has a lack of batteries and can't fulfill all its orders on time. Government subsidies are dependent on production numbers, and not to miss the money, Skywell plays a trick. It reuses available battery packs on several vehicles, falsifying the battery nameplates and so inflating its actual production. Skywell was certainly not the only company doing this (in 2016 six manufacturers, including Skywell subsidiary Suzhou Jinlong, lose their production qualification over subsidy swindle), but it is in important factor in an overhaul of government policies.
Although being caught with his pants down (again), Huang sails through the affair without being harmed. He has close contacts with local government and every city and municipality has their sights set on its own NEV manufacturing. Huang knows how far he can push the boundaries. Skywell is not blacklisted and the company even receives subsidy payments over the year 2016. After the affair most Jinlong references in company names are replaced with Kaiwo.
The EV king?
Huang tries the nickname "king of the electric bus" on for size, but it doesn't stick. According to sales statistics Skywell is a very successful electric bus brand, in the top three of China. But because of the battery swindle, we don't know the real production numbers. It's not that important to Huang, because the company makes enough money to allow him his final adventure: passenger cars.
Already in 2017 Skywell secures one of the scarce government issued production permits for NEV passenger cars. At the time nobody suspects Skywell's ambitions in this market segment, but R&D has already started earlier in the year. In 2019 Skywell creates a new subsidiary called Jiangsu Tianmei Automobile and this is the company that will make and sell the future EV's. A prototype is revealed July 2020 as the Tianmei ET5 and it is a mid-size SUV (similar dimensions as the for instance the Toyota RAV4).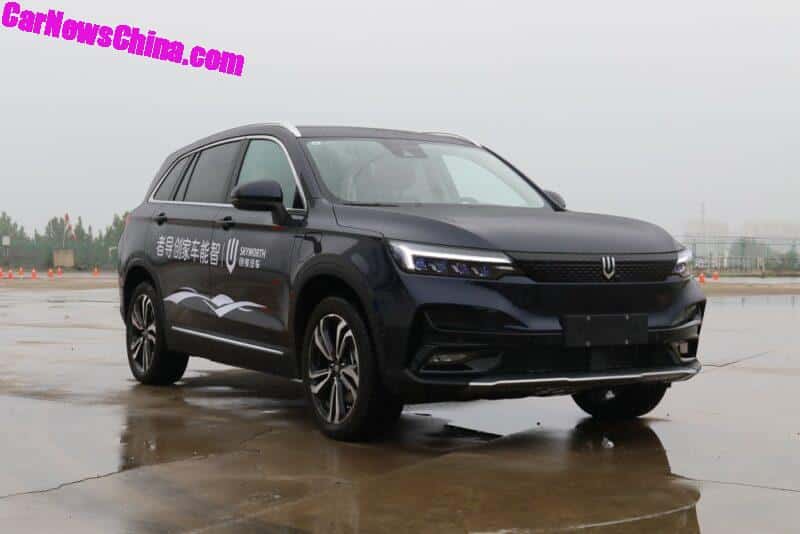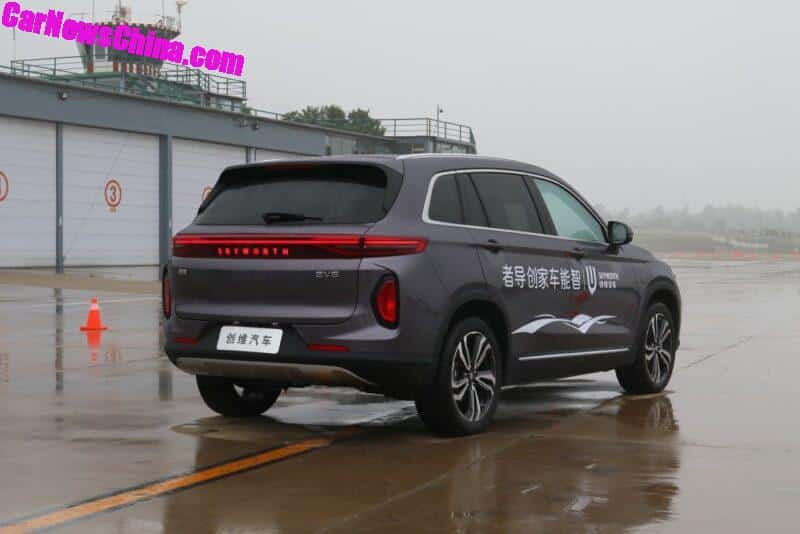 What then follows is the most inconsistent brand-building run-up to product launch seen for a long time. Soon after the first announcement the car is spotted testing while wearing Skywell logo's, so then it's Skywell ET5. The official launch follows in April 2021. While Skywell is a bus brand, Skyworth is a household name. To benefit of the name recognition, Huang arranges a licensing agreement between his two (unrelated) businesses. Skyworth licenses the brand name to Jiangsu Tianmei and Tianmei will market several Skyworth Automotive technologies. So at the launch, the car is revealed as Skyworth ET5.
That's it then? No, of course not. Only weeks later the final name of the car becomes Skyworth EV6. The company says the name change is meant to prevent confusion with the upcoming NIO ET7 sedan. Sounds reasonable, but why then chose the type name of the latest electric Kia?
Well, the Skyworth EV6 (let's assume that's its real name) comes in several different configurations. The 4,7m long sedan draws power from a single electric motor of 150 kW and can be ordered with three battery sizes, 55 kWh, 72 kWh or 88 kWh. The car comes with Skyworth's Skylink internet connectivity and infotainment system and Skylife Level 2 autonomous systems.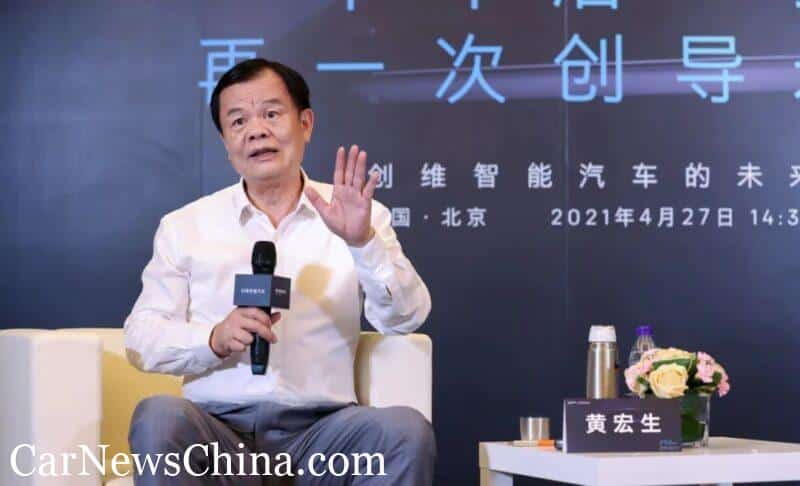 Huang Hongsheng was 65 years old when he presented the EV6 in April. That's already five years past the retirement age in China, but we haven't seen the last of him yet. Skyworth intends to release three more cars in the next two years. One on the same platform as the EV6 and two on a larger platform, that's already past development stage. If Huang will ever be called the EV King is highly doubtful, but he will do all he can to make his cars just as successful as his buses and TV's.
Read more Automakers Stories
Every week we publish one exiting article about history of famous Chinese Automakers. Check the ones you haven't read yet.