Skywell ET5 is Imperium ET5 in the U.S.
As Nio and Xpeng, the most promising Chinese EV startups, entered Europe, we all asked whether the U.S. expansion is coming. But both startups were remarkably silent or directly denied it. Even the BYD – Chinese EV veteran – is not very successful in the U.S. They sell only a few electric buses and trying luck with commercial vehicles. Not to mention Faraday Future, once Silicon Valley's darling, whose founder bankrupted in 2019 before it could launch the car. Now Skyworth (previously known as Skywell) is taking the lead and, without much attention, enters the U.S. market with its electric SUV ET5.
Imperium ET5 on California roads
Skyworth (HKG: 0751) found a local partner called Imperium Motors Company (IMC), and it will be sold as Imperium ET5. Still, the vehicle features the Skywell logo on the front grille and the steering wheel in the official pictures. Imperium Motors is a subsidiary of DSG Global (OTCQB: DSGT). They describe themself as "an EV sales, manufacturer and marketing company that offers a wide variety of affordable vehicles equipped for the North American market."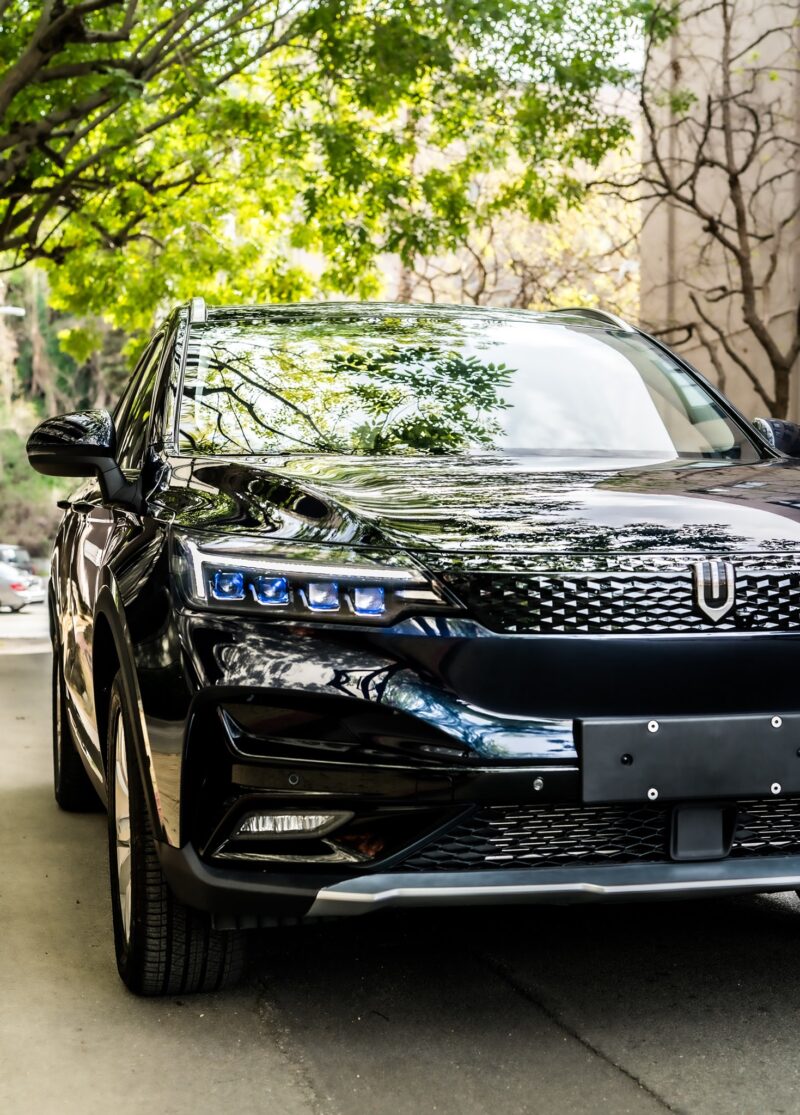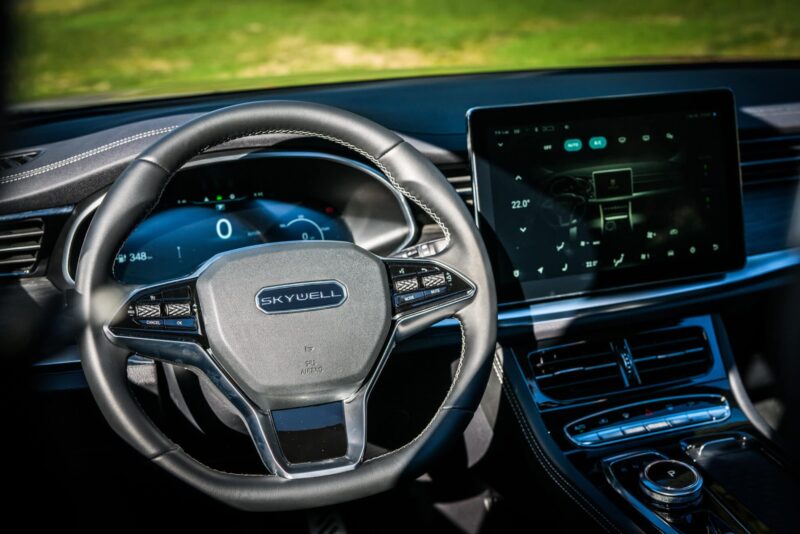 On June 18, Imperium Motors announced the Grand opening of its first  Experience center in California. In a press release, IMC announced that visitors of the Experience center could ride 25 different EVs, including flagship ET5, the Van Maxx, the Urbee 4, the new Jonway T3 Cargo, the Urbee Security LSV, the Raptor Golf Cart, the Imp Chimp, and other models. I never heard of these vehicles. It will probably be rebadged EVs from other Chinese automakers.
On June 23, IMC announced it shipped the first Skywell 12 Meter Bus to California. Not sure if 12 Meter is the name of the bus or just information about the size. IMC's official website mentions only one bus model called eBus. Anyway, according to IMC, the Skywell 12 Meter eBus is "one of the highest quality and most efficient fully electric buses in the industry, and Skywell is one of the top suppliers of electric buses worldwide and is known for its great designs and durability." Thanks to five dedicated factories in China, IMC promises eBus delivery as little as 90 days after ordering.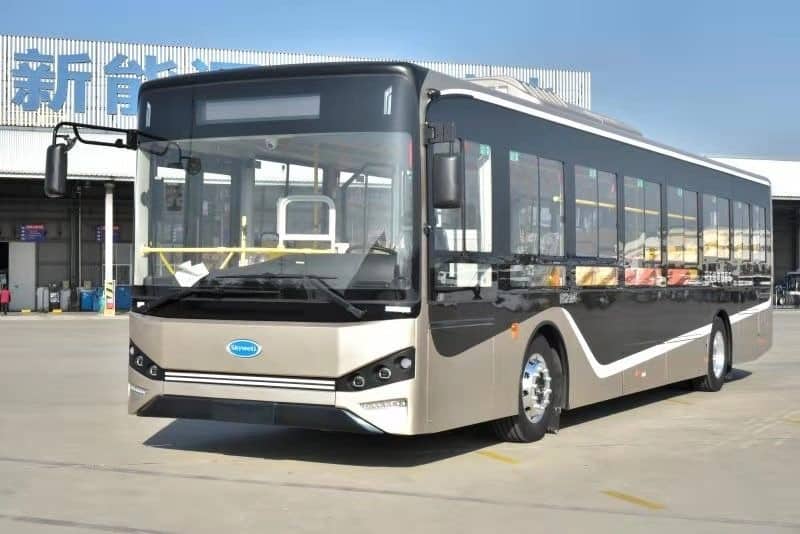 I can agree the Skywell is an established bus manufacture veteran and its products are not bad. That's why the Chinese giant Skyworth partnered with them to start their own EV brand Skywell.
IMC will attend Los Angeles Auto Show in November and CES 2022 next January with its Imperium ET5. Last week they also announced ex-BMW industry executive Christina Duboi to help with global electric sales and acquisition of dealer MTG, Inc., which sells cars in the U.S., Canada, and Mexico.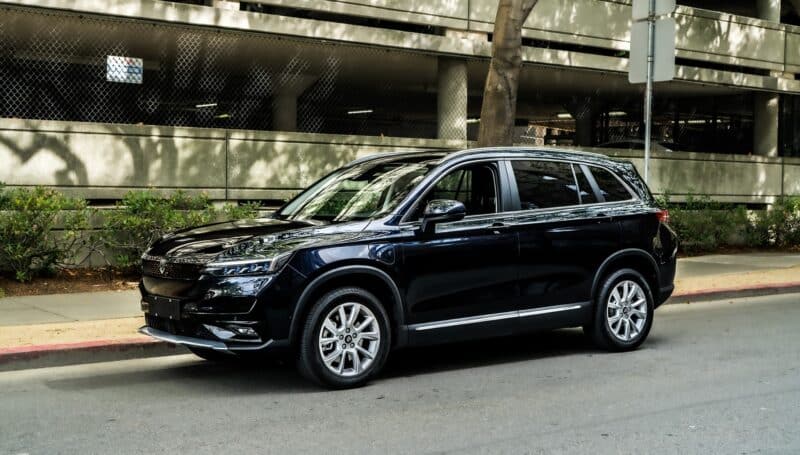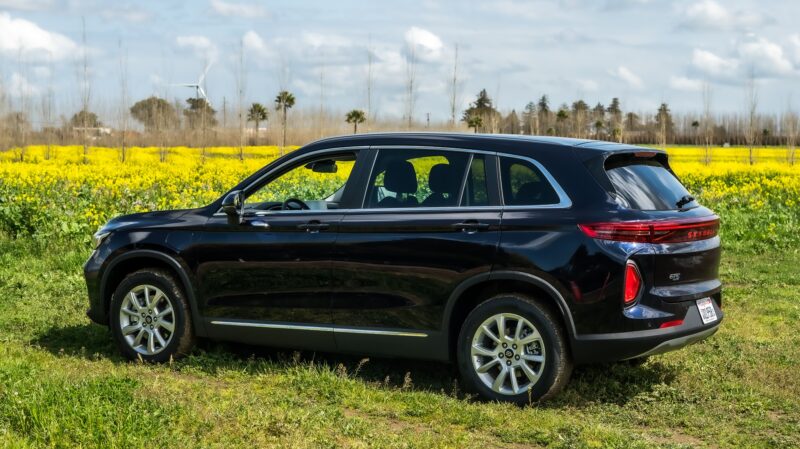 According to IMC, the Imperium ET5 still didn't finish its homologation process. The car started preorders in January, and there are two versions with different battery setups. LV0 with NEDC range 251 miles (404 km) for 29 990 USD and LV2 with NEDC range 323 miles (520 km) for 39 990 USD. Prices are before incentives. In China, Skyworth ET5  comes with a single motor with a maximum power of 150kW (204 hp) and a peak torque of 320Nm. Size is 4698/1908/1696mm wheelbase 2800mm. I expect the dimensions and engine will remain the same for the US version. Chinese price starts at 152,800 yuan (23 000 USD) before incentives.
The IMC didn't respond to our questions about how many preorders they collected and when the first deliveries to customers will start. Still, it is exciting to watch the first cars of the new Chinese EV startup on U.S. soil. I'm sure many eyes from the Hefei plant and Guangzhou HQ are carefully watching and learning from its mistakes. We will keep an eye on that also!