In April, EV startup Skywell Automobile was renamed Skyworth Automobile to distinguish itself from one of the shareholders (who already manufactures buses under the Skywell brand) only to get the name of another shareholder (Skyworth Holding, which is a home appliance manufacture). I felt a bit bad when I called them the most confusing Chinese brand because of that. Well, now I don't anymore. Upon launch of its highly anticipated Skyworth ET5, they announced the actual name will be Skyworth EV6.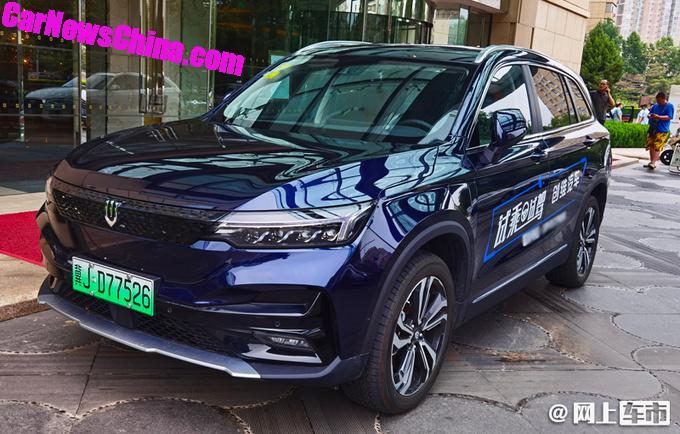 There will total of four models. The base model will start at 152 000 yuan ($23 000). The flagship version will cost 249 800 yuan ($38 000). Both prices after subsidies. Skyworth claims there are some changes between ET5  and EV6, but they are mainly in the interior, and they are so minor that we can calmly say the EV6 is only renamed ET5.
If the reason for the renaming was to avoid confusion with the new sedan ET5 from Nio, I have a piece of sad news for Skyworth as Kia just announced the configuration of the new electric vehicle Kia EV6.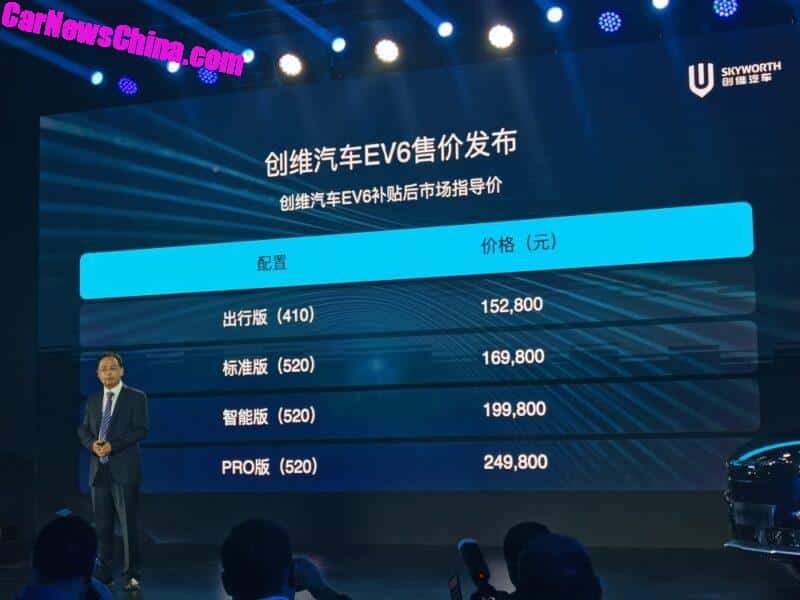 Skyworth EV6 size is 4698/1908/1696mm with wheelbase 2800mm, which positions it as a medium-sized SUV. Maximum power is 150kW, torque 320Nm. Acceleration 0-100km/h in 7.9 seconds. The battery range is 410km (55.33kWh) – 520km (71.98kWh) based on configuration. Customers can also upgrade to an 88kWh battery which provides a 600km range.
Infotainment is Skyworth made and connected with smart home solutions from JD.com, Huawei, or Alibaba.
Skyworth (HKG: 0751)  is the first Chinese EV startup to enter the US through its partnership with Imperium Motors (IM), which is a subsidiary of DSG Global (OTCQB: DSGT). The first model IM will offer will be Imperium ET5 which is rebadged ET5, well, now EV6. Imperium ET5 can be already seen in IM Experience Center in California. However, the homologation is not yet done, and the launch date wasn't revealed.
The money/value of EV6 is not bad, a mid SUV with a range 410km under $24 000 sounds tempting, and it seems Skyworth is really trying hard not to be another soon-to-be-forgotten Chinese EV brand.