This is the new Honda e:NS1, and that name rolls of the tongue so smoothly I cannot stop saying it. e:NS1, e:NS1, e:NS1. Easy to remember as well, really. As the 'e' implies it is a fully electric car. Amazingly, it is only the second full electric Honda production car after the short-range Honda e hatchback, which is not made or even marketed in China.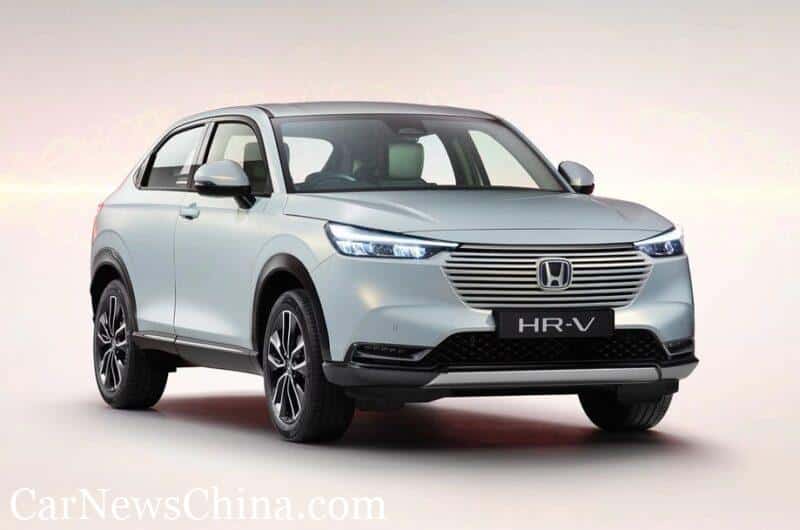 The Honda e:NS1 shares its body and basic platform with the recently announced 2022 Honda HR-V, which comes with a hybrid drivetrain. The Honda e:NS1 is electric only. It is made in China by the Dongfeng-Honda joint venture.
However, the hybrid Honda HR-V will be made in China as well, albeit with a different naming strategy, and as a twin. At Dongfeng-Honda it will be called Honda XR-V, and at GAC-Honda it will be called Honda Vezel.
Interestingly, the Honda e:NS1 is named after a motorcycle; the uber cool Honda NS-1 performance road bike that was made in the mid- and late 1990's.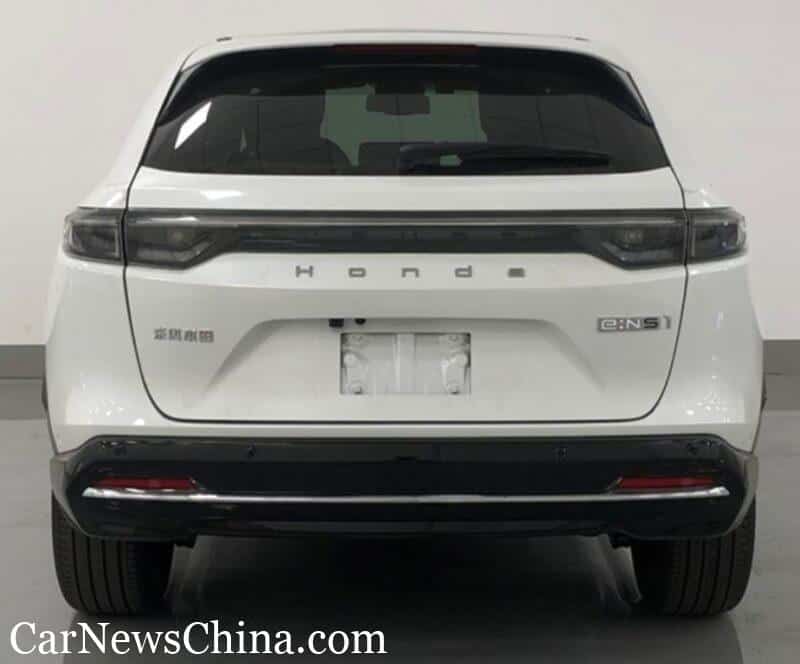 The e:NS! isn't that cool but it ain't totally boring either. The rear goes without a Honda 'H' badge. Instead, it has Honda lettering. The H, the O, and the N are in a capital font, whereas the d and a are small. Like this: HONda. How cool is that..? I suspect this is Honda trying to be hip. Same goes for the e:NS1 badge, mixing fonts and colors. Characters on the left say 东风本田, or Dongfeng-Honda.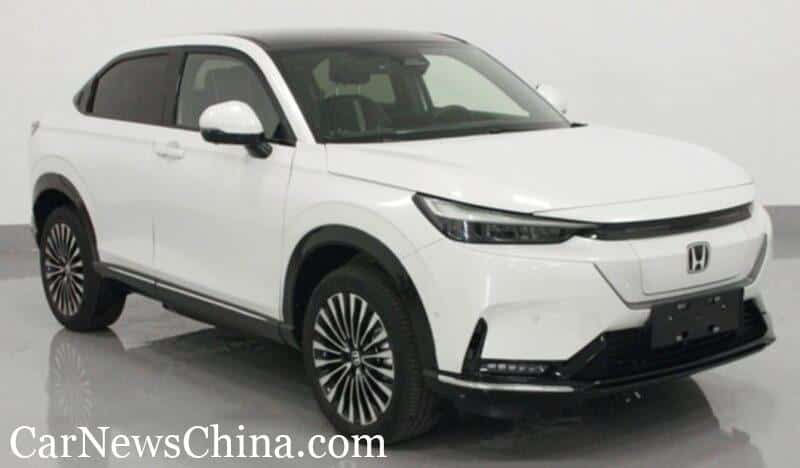 The Honda e:NS1 is powered by a single electric motor, sourced locally from a company called Wei Pai Automotive Electronics. Output is either 182 hp for the base model or 201 hp for the top-spec car. The motor will be mated to a ternary lithium battery pack. Range is yet unknown, let's hope it gets a bit further than the Honda e. The Honda e:NS1 will launch on the Chinese auto market just before year's end.