Recently, Ford China officially launched the Mustang Mach-E GT model. The subsidized price was 369,900 yuan ($57,500). Compared with the standard Mustang Mach-E, the GT version the design of the GT version is more sporty, and its acceleration time of 0-100 is only 3.65 seconds, and the mileage under CLTC conditions is 492 km.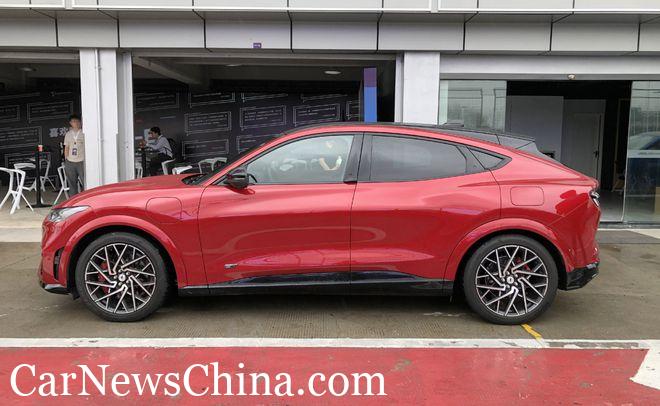 As an upgraded model of Mustang Mach-E, Mustang Mach-E GT has a more sporty design. For example, the front grille of the new car adopts a gray carbonization design, cancels the blackening treatment of headlights, is equipped with 20-inch wheels as standard, and with red Brembo calipers and brake discs with front and rear dimensions of 385mm and 316mm.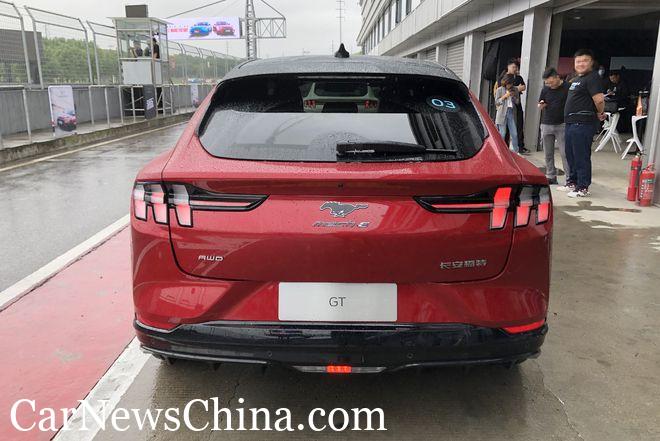 In terms of body size, the new car's length, width, and height are 4730 / 1886 / 1613mm, respectively. The height is the same as GT's first edition, and the wheelbase is 2984mm. In addition, the new car is equipped with 20-inch dynamic wheels and Pirelli tires with 245 / 45 R20. The recognition of the blackened tail lamp is very high. The "AWD" logo on the left side of the rear reveals its dual-motor four-wheel-drive form.
Entering the car, the Ford Mustang Mach-E GT adopts a gray interior similar to the fox active X Vignale special edition, retaining a 10.2-inch full LCD instrument panel and a suspended vertical central control screen, with a size of 15.5 inches. At the same time, the new car is equipped with a new generation of sync + 2.0 intelligent car coupling systems in deep cooperation with Baidu. The assembled ten speakers B & O sound system has brought excellent audio-visual experience, which fits the use scenarios and actual needs of Chinese consumers to a great extent.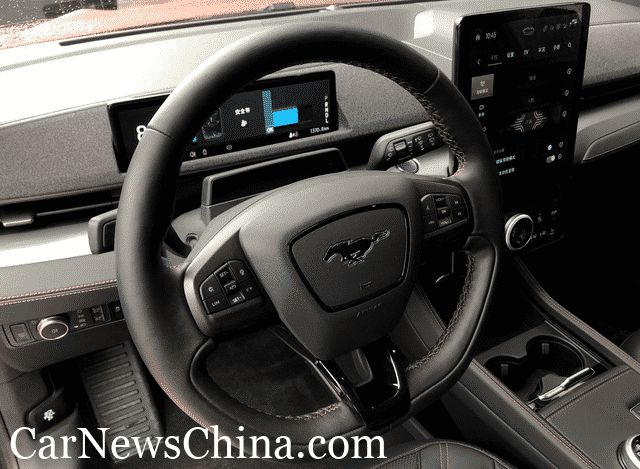 In terms of driving assistance, the new car will be equipped with the "co-pilot 360 intelligent driving assistance professional package" as standard, including full-speed adaptive cruise, congestion assisted driving, high-speed assisted driving, lane centering / holding assistance, active braking system after a collision, backup braking assistance and other functions. The Ford vehicle road coordination system also has the functions of green wave speed guidance, signal information push, red-light running early warning, and so on.
In terms of power, the Ford Mustang Mach-E GT model is equipped with a battery pack with a capacity of 88kwh and driven by two permanent magnet synchronous motors, with a maximum power of 488 horsepower, peak torque of 860 Nm, an acceleration time of 0-100km/h of only 3.65 seconds which is faster than Tesla Model Y Performance. The endurance of the Mach-E GT version is 492km under CLTC conditions.
Source: 163