BAIC Group is an automotive conglomerate owned by the Beijing Municipal Government. There are several of these groups in China and most are managed by faceless bureaucrats, that rose up through Communist Party. Many times we don't even know their names, but sometimes there's an exception. Today we meet Xu Heyi, the man who transformed the Beijing auto industry from a small scale military supplier to a large car manufacturer.
Xu Heyi leads the way
For a long time the Beijing auto industry has two pillars: BAW and the Beijing 2nd Automobile Works, that makes trucks. The 2nd Factory is one the first Beijing companies to be incorporated in 1988, under the new name Beijing Light Automobile Co., Ltd. It is the start of a further professionalization of the industry. In the nineties, the consumer market for passenger cars begins to take shape and BAIC group wants a part of it. BAW is of course not the most likely candidate for low cost passenger cars, so BAIC searches for different alternatives.
In 2002 BAIC Group and Hyundai Motors from South Korea reach an agreement for a joint venture. Hyundai will make their popular Elantra and Sonata models in Beijing. This is the first time we meet Xu Heyi, because he is appointed general manager of Beijing Hyundai. Xu is an influential member of the Communist Party and made his career through Beijing's steel giant Shougang Industry. Ater a short sting with Beijing Hyundai, he becomes President and Chairman of the BAIC Group in 2006.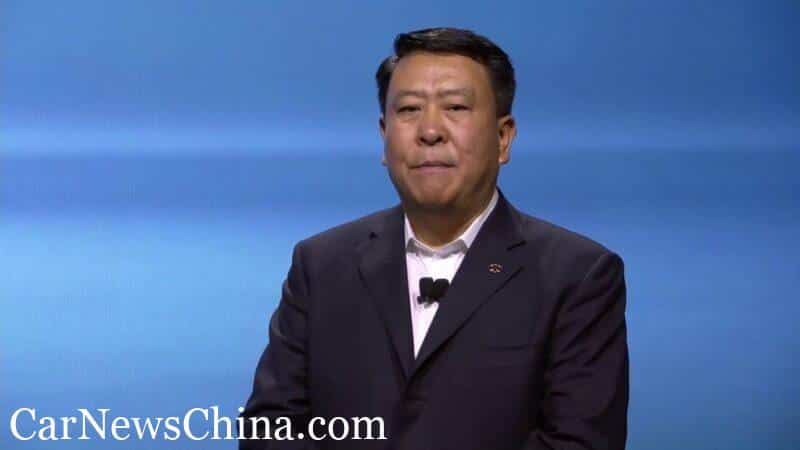 Xu Heyi turns out be anything but the average bureaucrat, but a man of vision and determination. He becomes the driving force behind a spectacular overhaul of the entire group. In the years following his appointment, he makes some critical decisions. For example, he sets up an independent R&D institute, builds up an entire components industry, including joint ventures with renowned international suppliers, and creates a group for trade and financial services.
Recognizing that BAIC Group is just a collection of loosely connected companies over which it has little control, he systematically buys control of all important business units. As a result, BAIC Group finally becomes a real holding company as we understand it. The group, still wholly owned by the Beijing government, has direct influence over its subsidiaries, can appoint directors and make strategic decisions. A whole series of developments around 2010 will eventually give the BAIC Group the contours as we know it today.
I've tried to list all BAIC Group's automotive activities in the schedule below. I've decided to leave out the components group, the financial services group and the group's other activities in area's like aviation and aerospace. In the remainder of the article, I'll describe the different business units.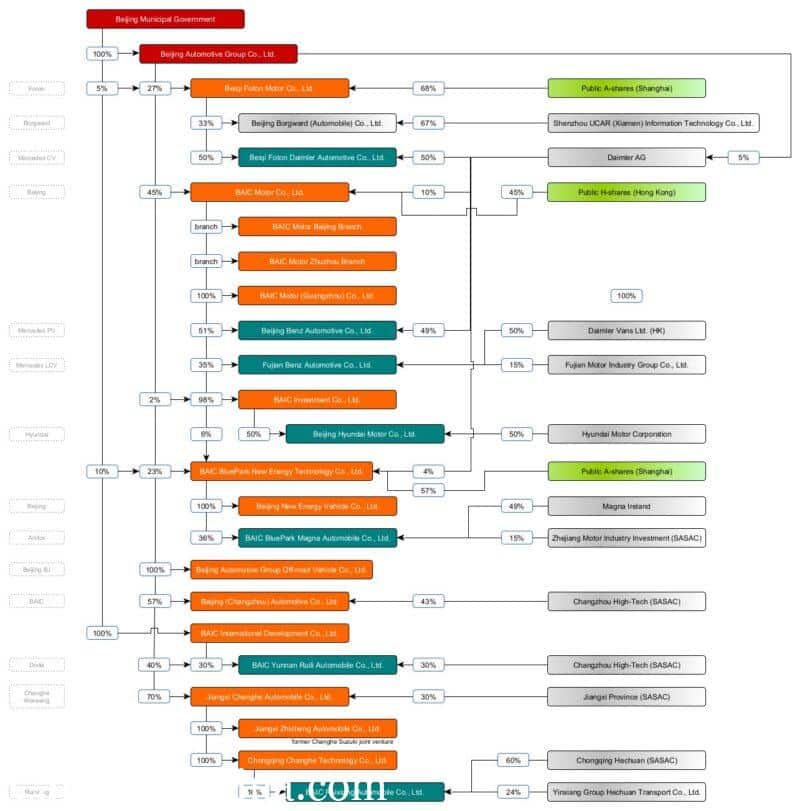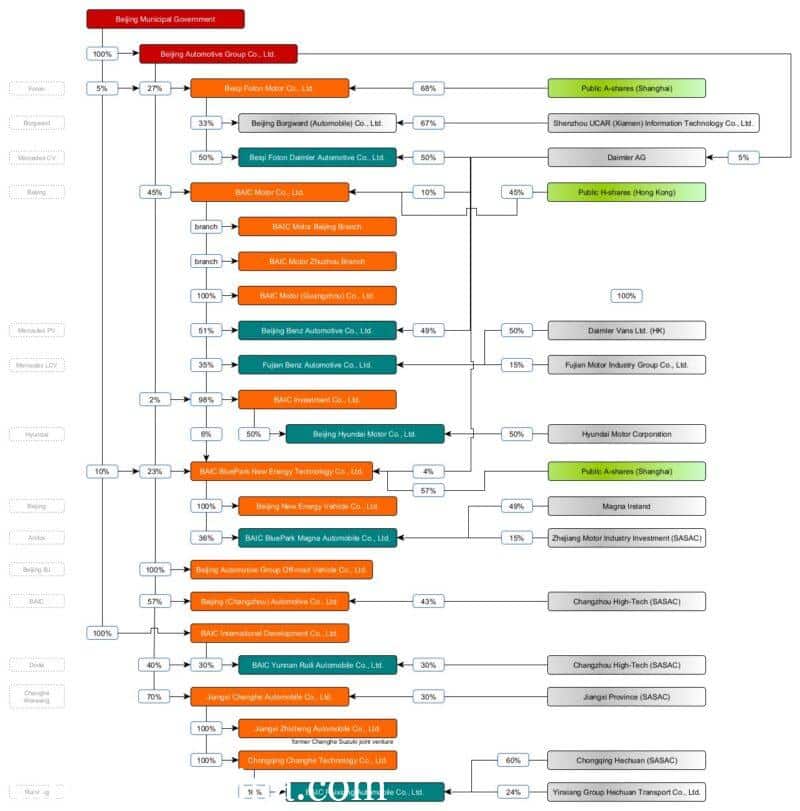 Beiqi Foton Motor Co., Ltd. / Beijing Borgward (Automobile) Co., Ltd.
(Beiqi is short for Beijing Qiche, Beijing Automobile, and Foton is the English translation of the Chinese name Futian.)
Well before Xu Heyi's arrival, BAIC Group already took a step in creating a more professional organization. In 1996 it founds Beiqi Foton Motor, the loosely controlled subsidiary that will become its main manufacturer of commercial vehicles and agricultural equipment.
It is however a then 23 year old Wang Jinyu that gets the ball rolling. Wang is the manager of a state-owned factory in Shandong province. This Shandong Agricultural Repair Factory dates back to 1958, when it started as a repair shop, and specializes in manufacturing farming equipment like textile machinery and chicken-killing machines. In the late 1980's the factory also starts making farm vehicles with restricted speed under the Mingfei brand. The company name is changed to Shandong Zhucheng Motor Vehicle Factory in 1989.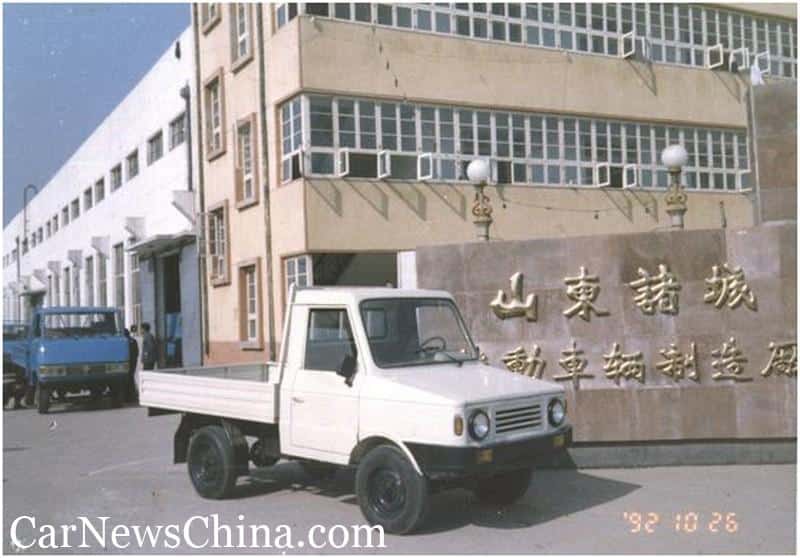 Wang Jinyu becomes the manager in 1991 and reviews the vehicle lineup. The low-speed off-roaders are based on regular trucks and Wang notices the BJ1022 truck as a much more attractive option than Zhucheng's own product. Wang contacts BAIC Group in search of cooperation or licensing of the BJ1022 truck, but BAIC sets some very unfavorable conditions. In fact it's a rejection of Wang's proposal.
Wang is in a dire situation. The Zhucheng factory needs new technology and funds to cover its debts. He works with the state governor to raise some money and in 1994 BAIC Group takes a stake in the factory. The shareholding is small and the problems remain, so in 1996 Wang puts in place a far more ambitious operation. BAIC, Zhucheng and 98 other companies together form Beiqi Foton. At once it's a company with some scale. In 1998 Beiqi Foton is listed on the Shanghai Exchange, raising over 3 billion yuan and giving Beiqi Foton the wings to take off. Wang Jinyu acts as company president until he has to resign due to illness in 2017.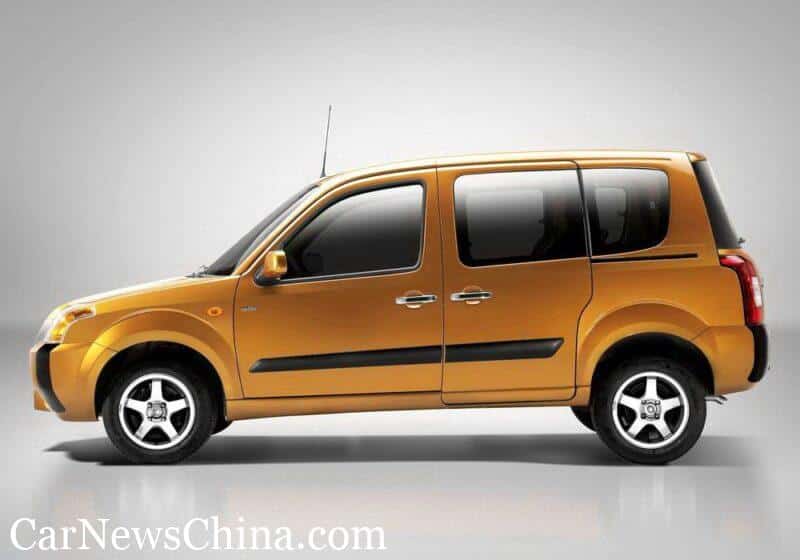 At first Foton continues its lineup of agricultural vehicles and diesel engines, but it adds light trucks to its lineup rather quickly. It is so successful that BAIC's own light truck factory, Beijing Light Automobile, is liquidated in 2002. Foton enters the heavy truck segment with the Auman brand. In the first decade of this century it concludes two major joint ventures. The first is with Cummins for the production of diesel engines, the second with Daimler for the production and technology transfer of Mercedes-Benz trucks.
So Foton focuses on commercial vehicles, but also enters segments related to passenger cars. There's a SUV and pickup early on and in 2009 it releases the Midi, an unlicensed copy of the Citroen Berlingo. The car is made until 2016, when it's replaced by the Jiatu-series (Gratour in English) of MPV's and minibuses. The pickups under the Tunland sub-brand do quite well, the MPV's less so. Then Foton goes all in on passenger cars by adopting an European icon.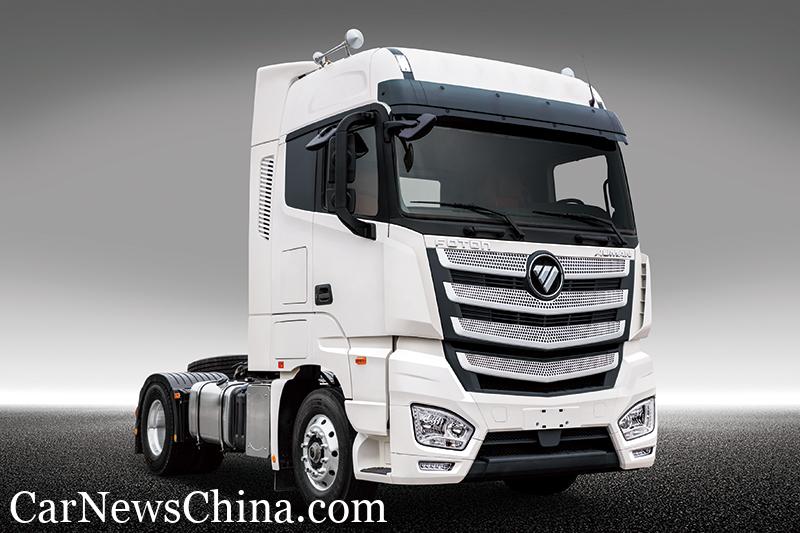 So, the Borgward adventure. Borgward is, of course, a long-gone German car brand, which was revived in 2008 by the grandson of the original founder. Initially, Borgward AG has a difficult start, until it is acquired by Beiqi Foton in 2014. With the money from Foton and the technical basis of the BAIC Senova models (see below), a series of crossovers is quickly developed. At the same time, Foton sets up an entirely Chinese division with its own factory, Beijing Borgward. Production takes place there, although the BX7 also makes it to Europe in small numbers.
The bet on a German brand name doesn't work out as expected. Borgward's commercial success is mixed at best and in March 2019 Foton decides to sell a large part of the shares. Around 67% of the shares in Beijing Borgward are sold to Shenzou UCAR (Xiamen) Information Technology Co., Ltd. This is a large mobility provider under the umbrella of the UCAR investment fund of Lu Zhengyao. Foton retains a minority interest in Beijing Borgward and remains the full owner of the Borgward AG in Germany, that owns some R&D and intellectual property.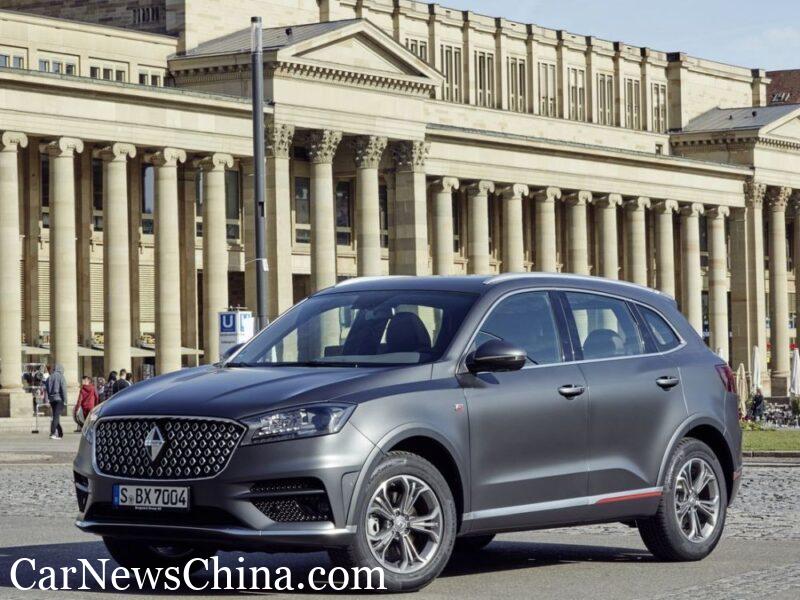 UCAR has diversed investment in UCAR mobility, CAR rental and a chain of coffee stores called Luckin' Coffee. It's the latter company that causes trouble. In 2020 evidence of widespread financial fraud of Luckin' Coffee and investor misleading surfaces and the share price collapses, dragging the entire UCAR fund down with it. So far Lu Zhengyao is unsuccessful in saving his empire. CAR rental is sold (to BAIC Group), but brings too little money. Payments to Foton for the acquisition of Borgward are defaulted and Borgward has (or will shortly) applied for bankruptcy proceedings. In the meantime Foton is trying to sell the Beijing factory to mobile phone maker Xiaomi.
Despite the failure to break through in the passenger car market, Foton remains a very successful company. Sales of commercial and agricultural vehicles are still excellent and the trucks are exported as well to several Asian countries.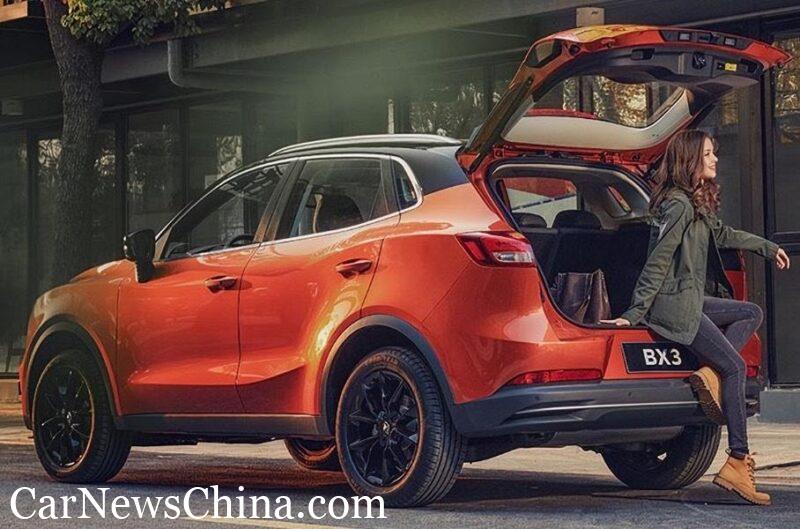 Beijing Benz Automotive Co., Ltd.
Last week I already introduced the Beijing Jeep Corporation, China's first joint venture for passenger cars between BAIC Group and American Motors. The joint venture took over most of the BAW BJ212 production and gradually introduced the Jeep Cherokee technology to the Chinese market. That's where I left it, around the start of the nineties. In the following years the strategy doesn't change a lot. The Cherokee is sold as Jeep and as BAW Qishi as well. Beijing Jeep also develops a new military vehicle called Yongshi, mentioned last week as well.
The major events affecting this joint venture take place outside of China. American Motors is sold to Chrysler Corporation in 1987 (after an unsuccessful earlier tie-up with Renault). This doesn't change much for Beijing Jeep, but when Chrysler merges with Daimler AG in 1997 to DaimlerChrysler, change is gonna come. First of all new models come to China. Chrysler introduces the Sebring and 300-model to Beijing Jeep, as well as the Mitsubishi Outlander and Pajero Sport (Mitsubishi is tied to Chrysler through Diamond Star Motors). Second, Beijing Jeep is dissolved.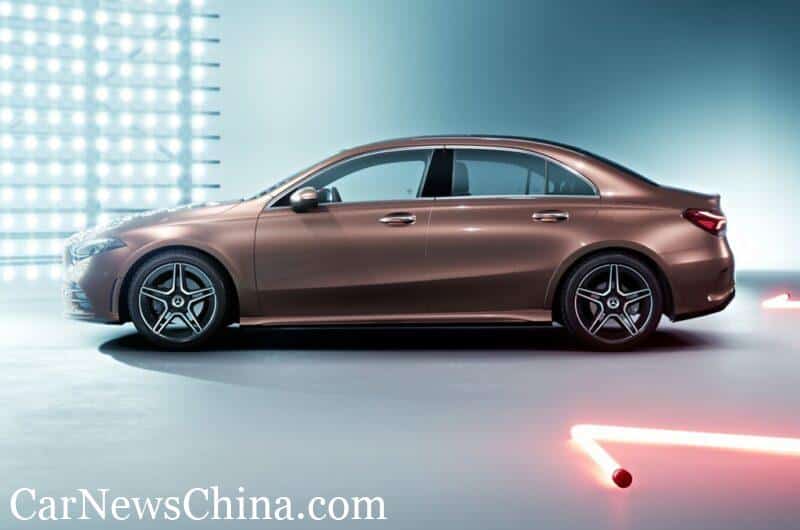 Beijing Jeep had always been a joint venture with a majority interest for the Chinese side. In 2005 the joint venture is closed and replaced with a new one, now with an almost equal 51/49 relationship, called Beijing-Benz DaimlerChrysler Automobile. The BJ212 is returned to BAW, the Chrysler and Mitsubishi products continue for some time, but the new strategy is to concentrate on Mercedes-Benz products. Mercedes has a late entry with local production, but is just in time for the Chinese car boom.
The E-class and C-class are the first models off the assembly line. Over time the production expands to the more cars, including the A-class crossovers. The latest addition is the electric EQC. BAIC Group also acquires 35% of the shares of Fujian Benz from Fujian Motor Group in 2016. Fujian Benz produces the Mercedes vans for the Chinese market and was set up as 50/50 joint venture between Fujian Motor Group and Daimler in 2010.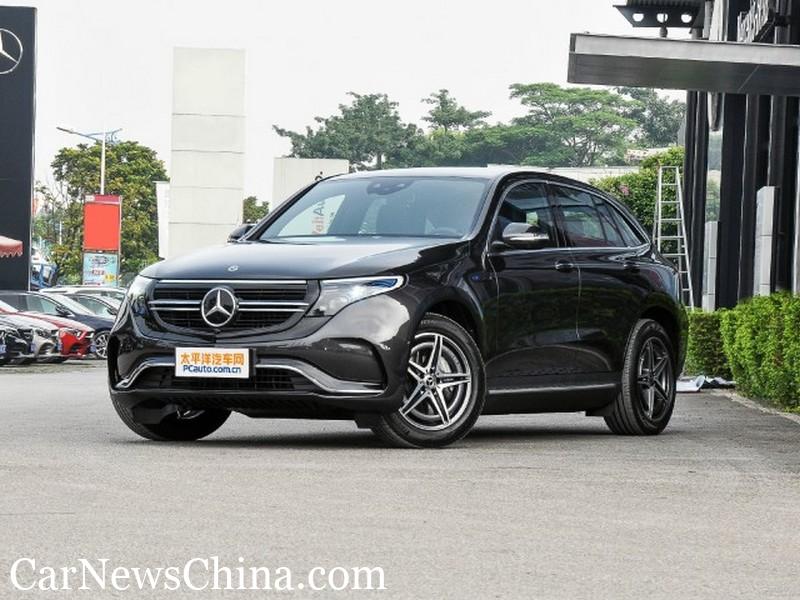 Although Mercedes and Chrysler go their separate ways in 2007, the Chinese joint venture retains its name until 2010, when the Chrysler models are phased out. Then the DaimlerChrysler part is dropped and the company adopts its current name Beijing Benz Automotive. Over the years Beijing Benz becomes the most consistent money maker for BAIC Group. When Li Shufu of Geely unexpectedly buys a significant stake in Daimler, the Mercedes parent company, in early 2018 alarm bells are ringing in Beijing. BAIC ties in Mercedes with several small share holdings in BAIC subsidiaries and eventually buys 5% of Daimler itself.
Beijing Hyundai Automobile Co., Ltd.
In the late nineties BAW assembled some passenger cars form CKD kits, the Mazda 929 Estate and Renault Megane Scenic for example (both for the taxi market), and some of the Beijing Jeep products are close to passenger cars, but BAIC deems it necessary to establish a strong presence in this market. BAIC finds a partner in Hyundai Motors and appoints Xu Heyi as the general manager of the new joint venture, established in 2002.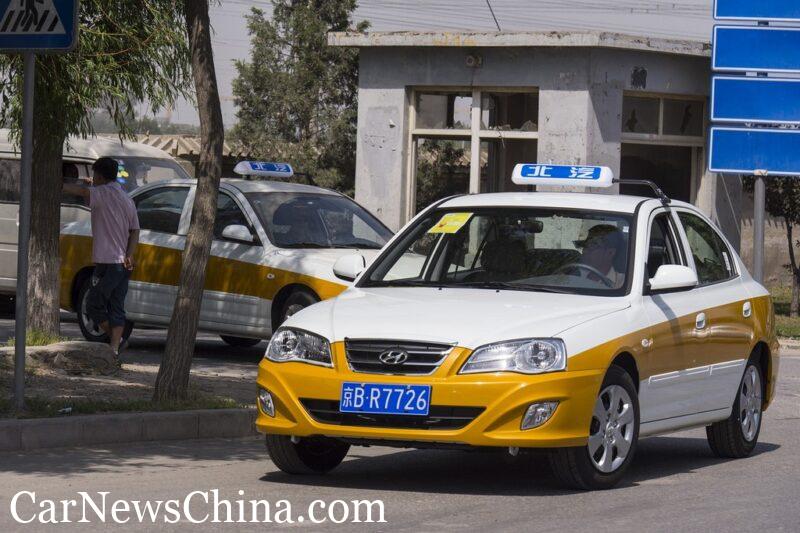 The Beijing automotive industry is not well developed at the time, the supply chain for components is missing. This means the first Hyundai products have a very low localization rate, which angers the local government as its one of the key objectives for the joint venture policy. Hyundai tries to sneak its own supply chain (Hyundai Mobis) under the radar, while for Xu Heyi it's the incentive to start building a BAIC components industry.
Beijing Hyundai builds a first plant in the Shunyi district of Beijing to produce the Elantra and Sonata. Later three more factories in Beijing and one in Chongqing follow. Despite the early challenges Hyundai becomes a successful brand quite quickly, adding cheaper models and the very popular Tucson SUV. In 2005 Beijing Hyundai shortly reaches an 10% market share and between 2010 and 2016 it consistently sells over one million cars per annum.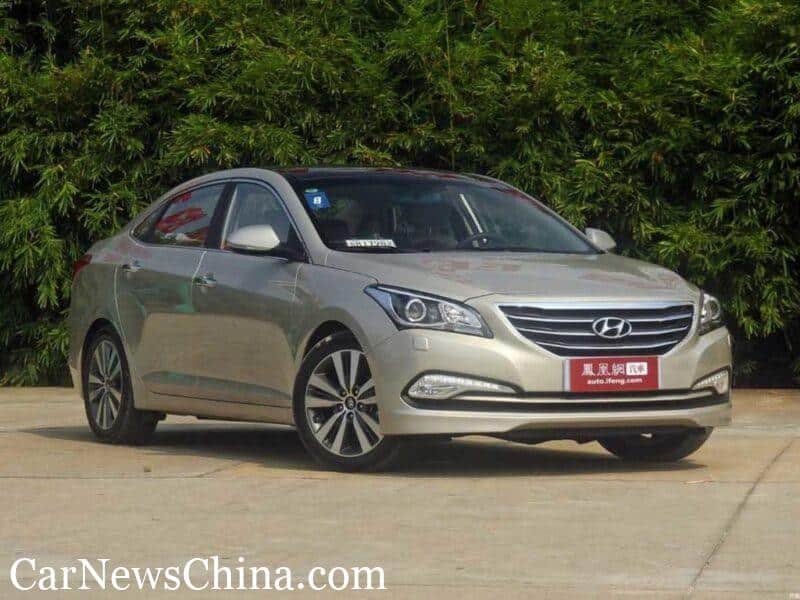 In 2016 however Beijing Hyundai falls victim of geopolitics. The South Korean government approves the installation of the Terminal High Altitude Area Defense system (American missile defense system formally known as 'Star Wars') on its territory. It instigates a diplomatic war with Chinese, leading to economic retaliations, including calling for a boycott of Korean goods. Hyundai sales suffer and gradually decline to just over 400.000 in 2020.
In a response to the situation, Beijing Hyundai shifts its strategy from mainstream to premium, replacing sedans with bigger SUVs and introducing the Genesis brand later this year. To re-align its production capacity, the company sold its Shunyi plant (annual capacity of 300.000 cars) to the local government in May, who then leased it to new energy startup LI Auto. It's a sign of the times.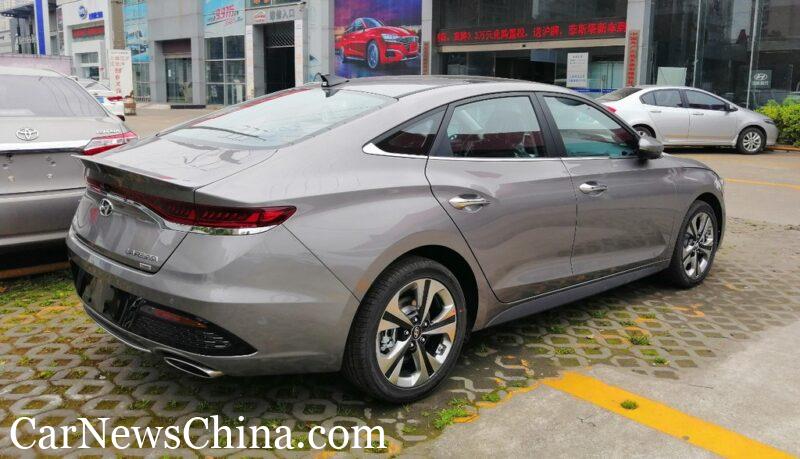 BAIC Motor Co., Ltd.
Xu Heyi becomes chairman of BAIC Group in 2006 and is not satisfied with making Hyundai, Mercedes or Chrysler branded passenger cars and BAW's few off-roaders . He wants to make BAIC Group a serious player in the Chinese market with its own brand. He lays the foundation by creating a R&D center and a parts industry (BAIC Hainachuan) in 2008 and financial services company BAIC Finance in 2011. In between he sets up two self-owned car companies, BAIC Motor being the second of these.
BAIC Motor is the major auto-manufacturing arm of BAIC Group. It is founded in 2010 by BAIC Group together with Beijing Shougang (a major steel producer) and a number of investment funds. Where the contribution from the external parties mainly concerns capital, BAIC Group provided facilities. BAW, BJEV (see below), the joint venture with Hyundai, newly acquired manufacturer Guangzhou Baolong and plants in Beijing and Zhuzhou are placed in the new company.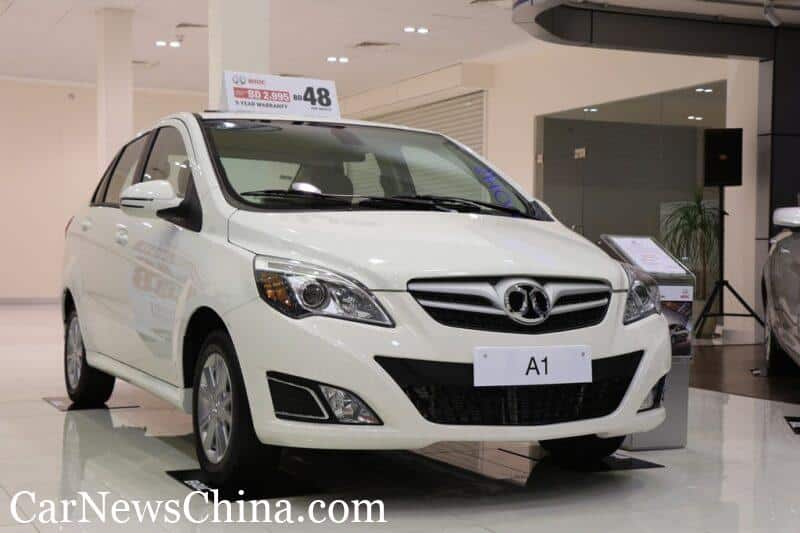 BAIC Motor's first car is released in 2012. The E-series shares its platform with the Smart Forfour/Mitsubishi Colt and is powered by Mitsubishi engines. It's the first and last car sold as BAIC. Xu Heyi's car building strategy takes off in 2009, when he buys a whole lot of intellectual property from the Swedish Saab company. The deal includes three platforms, two engines and two gearboxes. BAIC Group was offered the entire Saab operation as well, but decides against for fear of existing liabilities, restrictions on the use of the brand name and objections from Saab owner General Motors.
BAIC Motor develops a series of cars based on the Saab IP. It creates the Senova brand for it, Shenbao in Chinese (which sounds a little like Saab). The model line-up quickly comprises four different sedans and a growing number of crossover vehicles. The original E-series car relaunches as Senova model as well. Besides the Senova models, BAIC Motor develops a line of budget MPV's under the Wevan brand (Weiwang in Chinese). These models are however mainly build by BAIC Yinxiang, of which we will learn next week.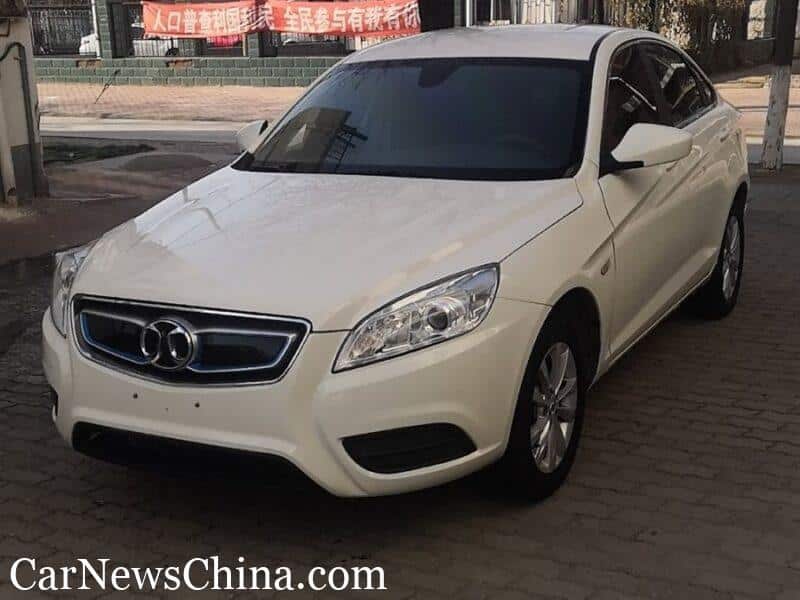 In 2013 BAIC Group transfers all its shares in the Beijing Benz joint venture to BAIC Motor. In exchange Daimler acquires 12% of the shares of BAIC Motor. This transaction is part of a larger asset transfer between BAIC Group and BAIC Motor in preparation of IPO. BAW, BJEV and BAIC Changzhou are all placed back under direct control of BAIC Group, while the equity in Fujian Benz and Beijing Hyundai is added to BAIC Motor. BAIC Motor lists on the Hong Kong Stock Exchange in 2014. BAIC Group remains the controlling shareholder, with Shougang Steel Group and Daimler as the largest private shareholders.
BAIC Motor transforms the Beijing auto industry from small military vehicle producer to a large passenger car manufacturer. However, in 2019 the Chinese economic growth slows down and then the covid pandemic follows. BAIC Motor sales drop dramatically, by over 60% in 2020 (to a mere 100.000 vehicles) and the decline doesn't stop this year. BAIC Motor basically sells upgraded versions of its Saab-based, first generation cars. The only exception is the X7, on sale since this year and partially based on Mercedes technology. The company desperately needs an overhaul and new products.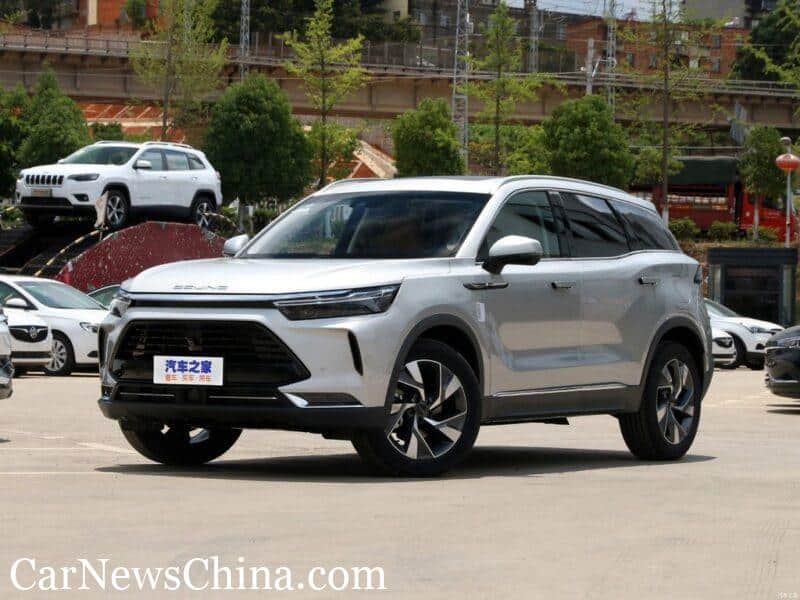 Xu Heyi, who is also the Chairman of BAIC Motor, instigates the overhaul in late 2019. The names BAIC and BJEV are dropped and all cars will be sold under the "Beijing" brand. Actually I should write BEIJING, because the company insists on using capitals. The new products are a matter for Xu's successor, because the company revamp is his final major act before a well deserved retirement in 2020. What follows is sign of despair and lack of control. BAIC's board room, both Group and Motor, seems to employ a revolving door scenario for directors. Personnel changes follow in quick succession and it's clear that BAIC Motor's revival is not a done deal yet.
Beijing BluePark New Energy Technology Co., Ltd.
One of Xu Heyi's major contributions to the automotive industry is his early recognition of the potential of electric cars. He creates Beijing Electric Vehicle Co Ltd (BJEV) in 2009, even before BAIC Motor, that focuses on internal combustion engine driven cars. In addition BAIC also establishes Beijing Pride at the same, a company specializing in battery pack assembly. The main battery partner will be Funeng (Farasis), but BJEV also works with other suppliers.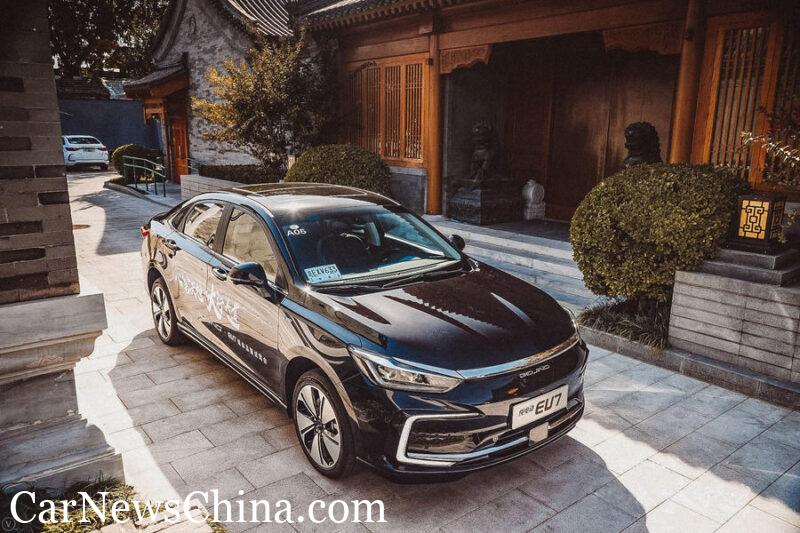 BJEV converts the BAIC Motor lineup of cars to electric vehicles. The E-series is the first product and the Senova models follow quickly. The Senova name is dropped for the electric cars. While marketed by BAIC Motor, the EV's are sold under the BJEV banner. The exception is a small, upmarket, self-developed Mini EV. During the conception phase the name Arcfox circulates, but it's called Lite in the market place.
Between 2010 and 2014 BJEV is a subsidiary of BAIC Motor, but it's put back under direct control of BAIC Group again prior to BAIC Motor's listing. The company is renamed to Beijing New Energy Automobile Co Ltd. BJEV models sell very well under the government's New Energy policy. BJEV and BYD compete for the title 'largest NEV manufacturer'. BYD wins most of the time, but BJEV is a strong second. In 2018 BAIC Group monetizes the success with a backdoor listing of BJEV on the Shanghai Exchange. The procedure is much like an American SPAC. The shell company used, is renamed Beijing BluePark New Energy Technology and becomes the parent of BJEV. Beijing BluePark receives an additional investment from Daimler.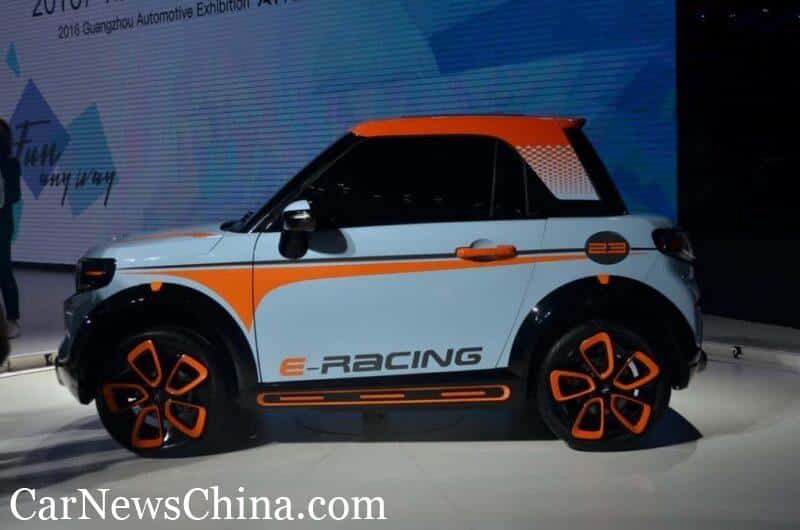 BJEV sales drop massively following the cutback in government subsidies in 2019. BAIC Motor sales dropped 60%, BJEV's decline is closer to 90%. BJEV relies for a significant part of its sales on car-sharing and rental programs, which are invaded by startups like Weltmeister. It is also totally unprepared for the sudden market shift to more advanced products from NIO, XPeng and Tesla. So urgent action is needed.
BAIC Group transfers its production facility Beijing (Zhenjiang) Automotive to Beijing BluePark. In December 2019 Beijing BluePark expands an existing cooperation with global automotive supplier Magna International (based in Canada) to a full fletched joint venture, using Beijing Zhenjiang as the donor company. Its revised name is BAIC BluePark Magna Automobile and it will produces premium cars under the Arcfox brand.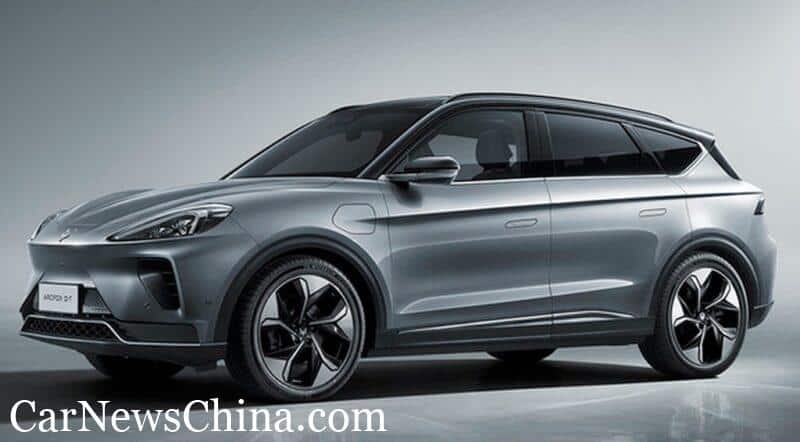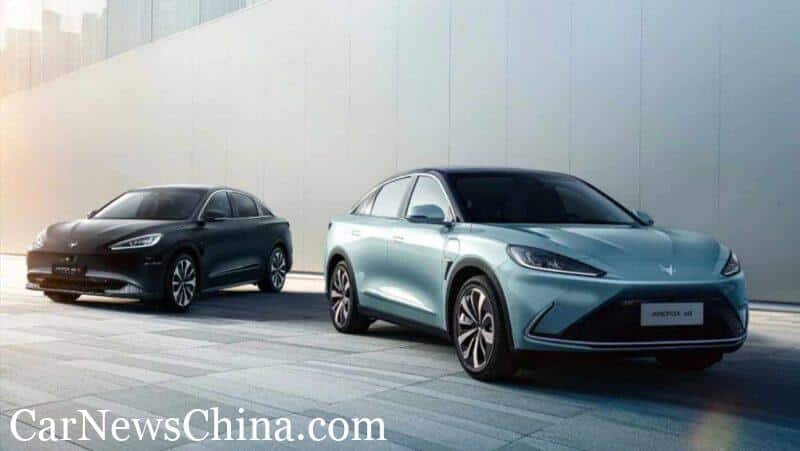 In early 2021 Arcfox releases two cars, a SUV called α-T and a rather interesting looking crossover sedan called α-S. Both cars have quite a bit of Mercedes mechanicals under the skin and use the latest pouch batteries from SK Innovation, the most energy dense batteries on the market. Furthermore Arcfox closes a deal to use the "Huawei Inside" connectivity technology. Despite the high-tech approach and crispier design, the market response to the Arcfox vehicles has so far been lackluster at best.
Beijing Automotive Group Off-Road Vehicle Co., Ltd.
One of XU Heyi's objectives while building BAIC Group is to capitalize on the excellent reputation of BAW in the off-road segment. In 2013 he creates a branch within BAIC Group responsible for developing more civilian oriented off-roaders in the market. In the 2017 the branch is split off as an independent company within the group, bearing the name Beijing Automotive Group Off-Road Vehicle Co Ltd.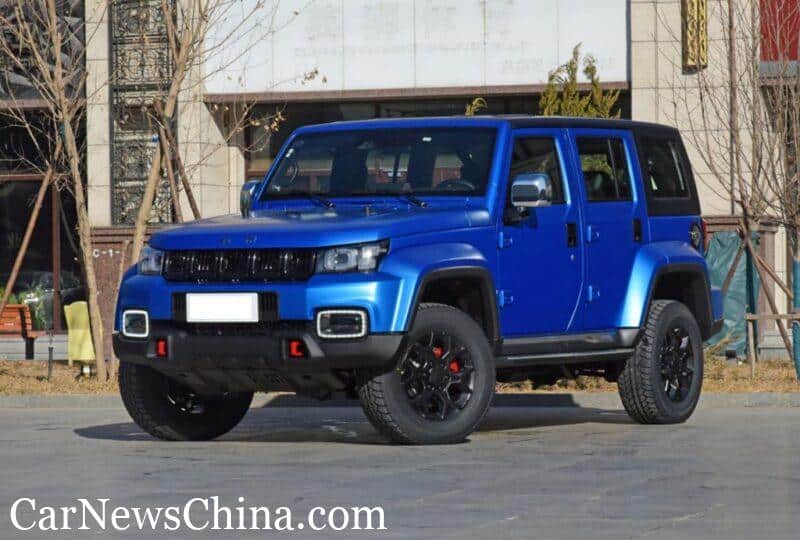 The main model is called BJ40. This is a much more modern alternative to the BAW BJ212, with a design reminding of the Jeep Renegade. On the market since 2013, the BJ40 becomes available in many versions, including long wheelbase, extreme off-road and a pickup. Below the BJ40 in the program we find the BJ20, based on a Senova crossover and above it the BJ80 and BJ90. The BJ80 is a shameless copy of the Mercedes G-Wagon, while the BJ90 is a fully authorized development of the Mercedes GLS.
In 2019, the BAIC Zhuzhou Sales company is transferred BAIC off-road. As a result BAIC Off-road now owns an independent sales channel, while it used to rely on BAIC Motor before.
Read more Automakers Stories
Every week we publish one exiting article about history of famous Chinese Automakers. Check the ones you haven't read yet.