This is the Weltmeister M7, a new and very advanced Chinese electric car. It will have its public debut on the upcoming Guangzhou Auto Show later this month. The M7 is the first sedan for the Weltmeister brand, which currently sells the W6, EX5-Z, and EX6 Plus 6 electric SUVs.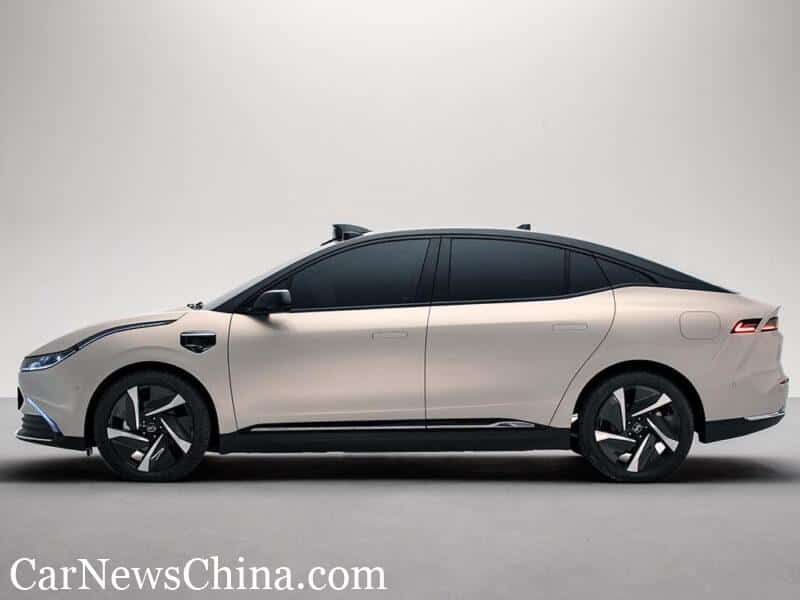 It is an interesting looking car, with a long wheelbase and a fastback-style rear end. The front lights run all the way over the fender, and the rear lights go 'around the corner' too. There are very visible sensor pods above the windshield and above the rear window.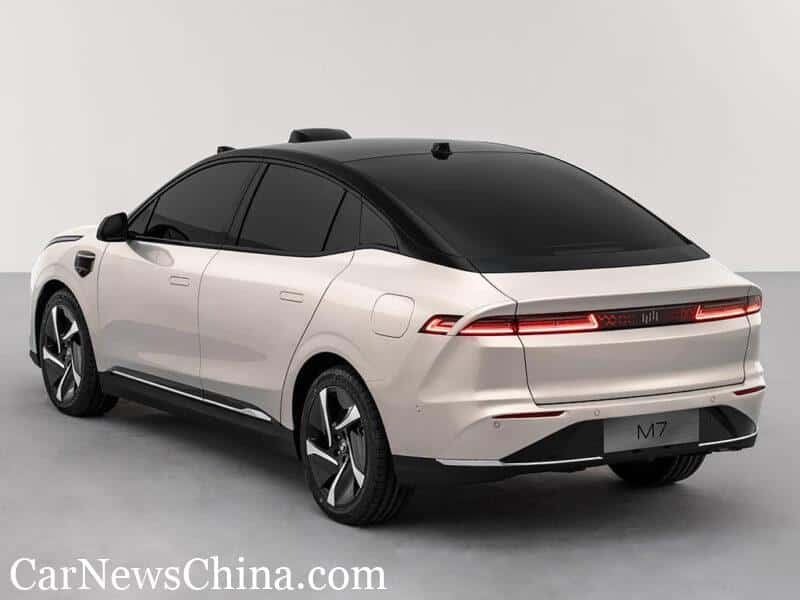 In China, most car makers no longer speak about "autonomous driving". Instead, they use the more neutral term "intelligent driving". The Weltmeister M7 is equipped with an impressive sensor package with 32 sensors, including 3 high-precision solid state lidars and seven 8-megapixel high-definition camera's. The system is powered by NVIDIA's Orin X chip set with a computing power of up to 1,016 TOPS.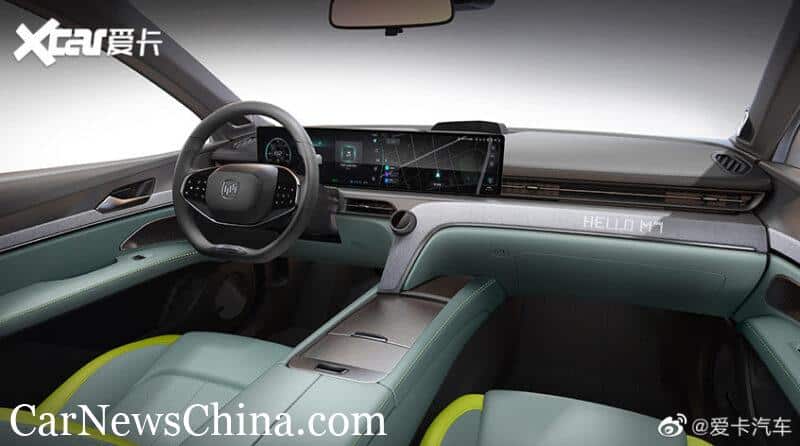 The interior is pretty with a large twin-screen and haptic touch buttons on the flat bottom steering wheel. The colors are cool too, light green combined with brown and polished metal. Very clean for a Chinese car maker. But, somewhat disappointingly, it has a traditional rear view mirror instead of a digital 'smart' mirror.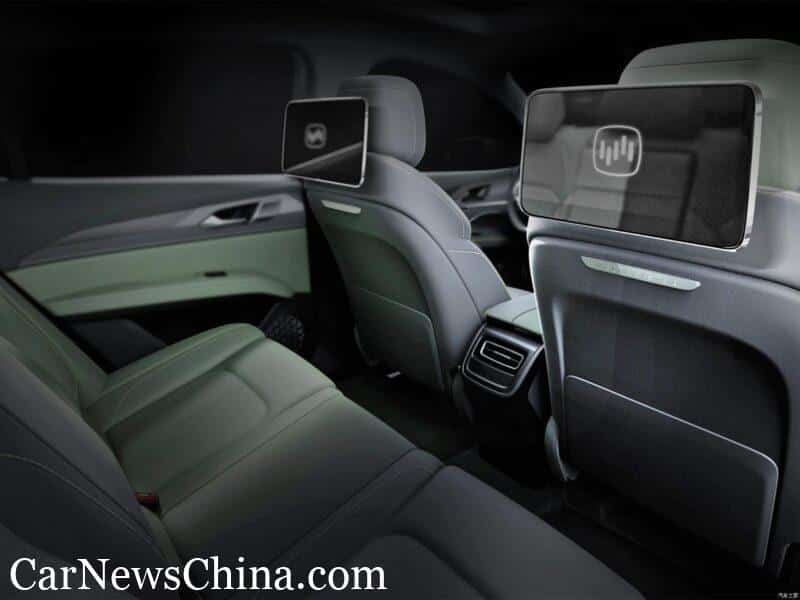 The passengers in the back don't have to get bored by talking to one another, as the M7 is equipped with a personal infotainment screen for each seat.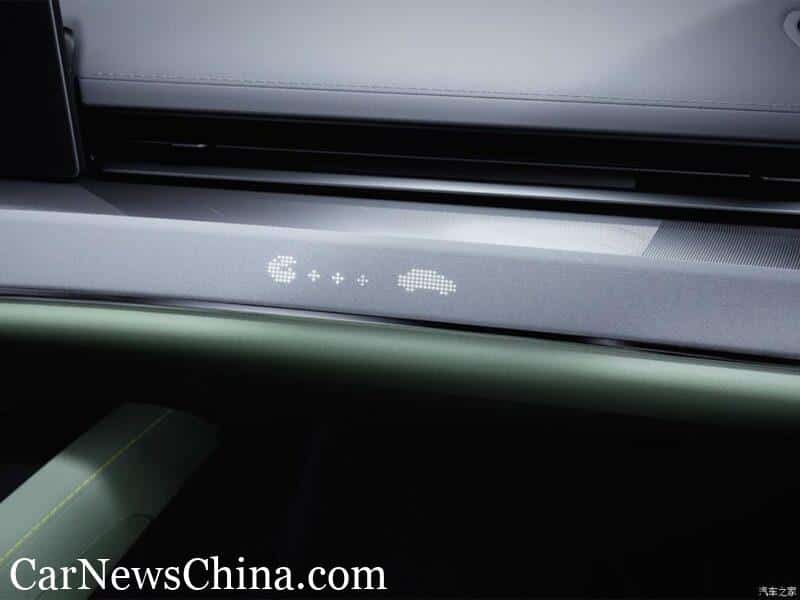 The Weltmeister M7 sedan has some cool tech too, like the "i-Surf dot matrix screen" on the passenger side of the dashboard. It it fully integrated in the dashboard's trim and can show adjustable moving graphics or text: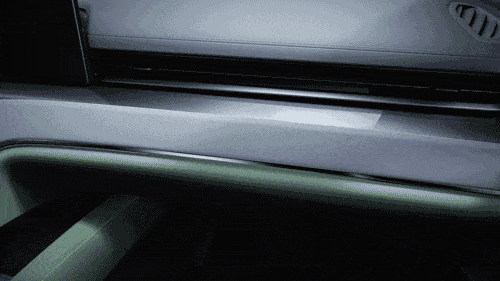 Car Pac Man!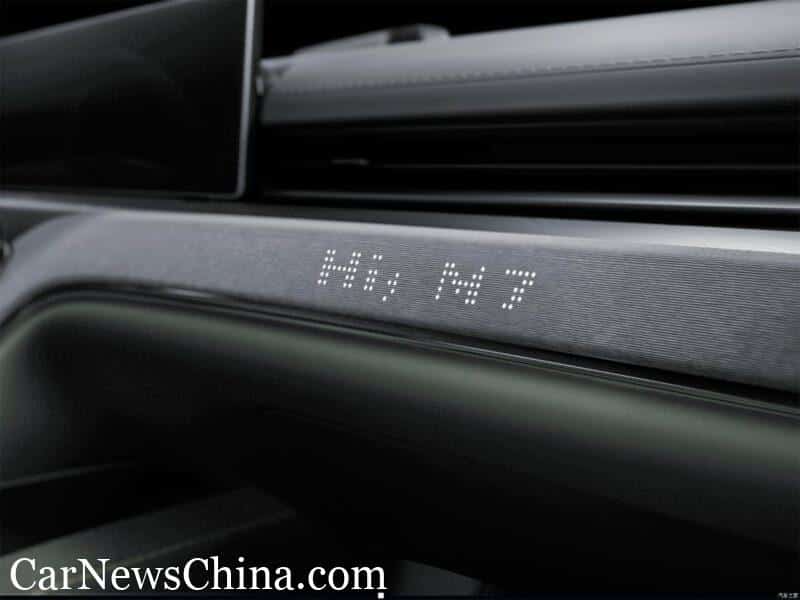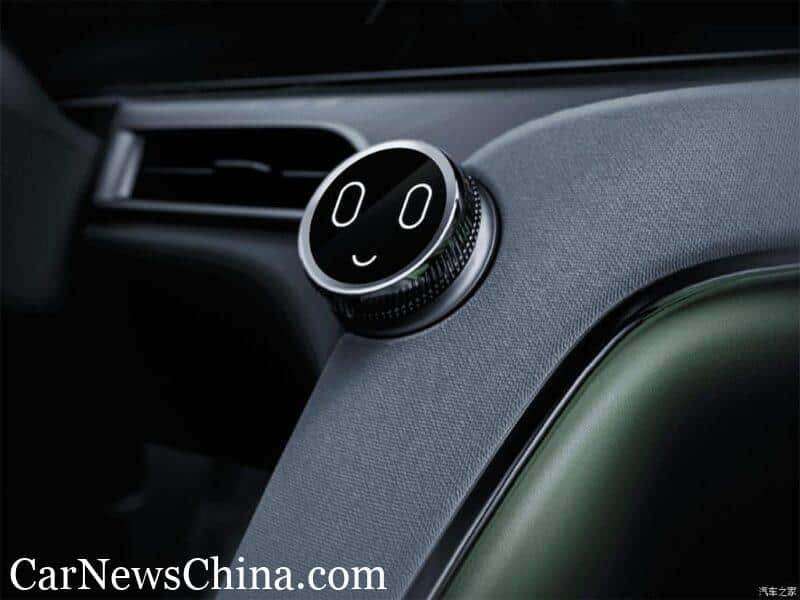 Another cool feature is the 'i-Rota super knob', a knob in the center of the dashboard, designed to look like a smart watch. It is basically a digital assistant, able to show all sorts of information, control the air conditioning, and play music.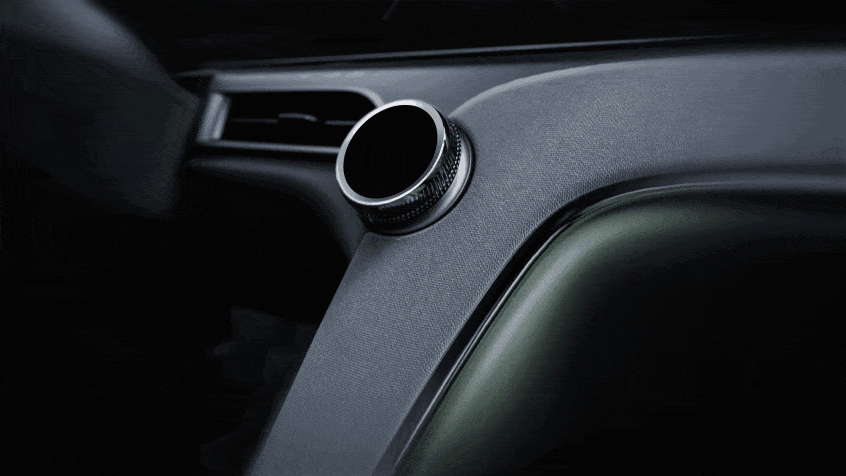 The i-Rota in action, going through its functions.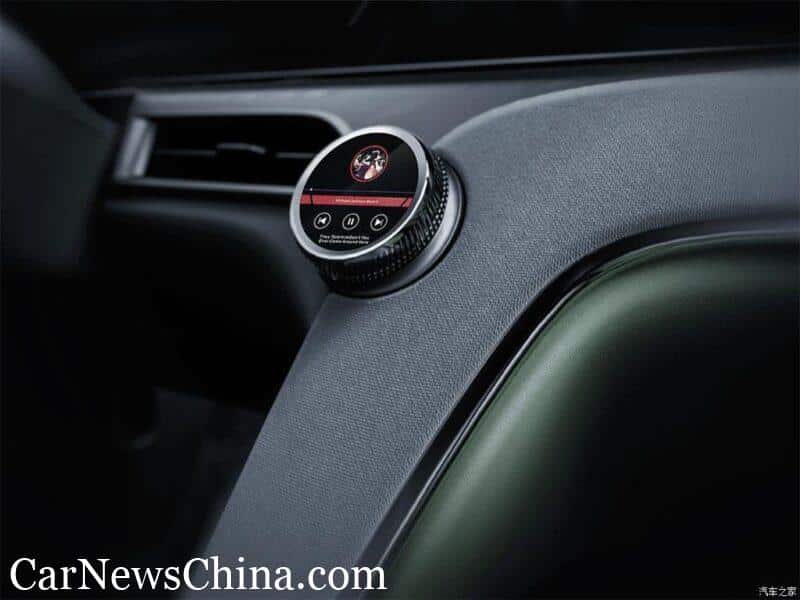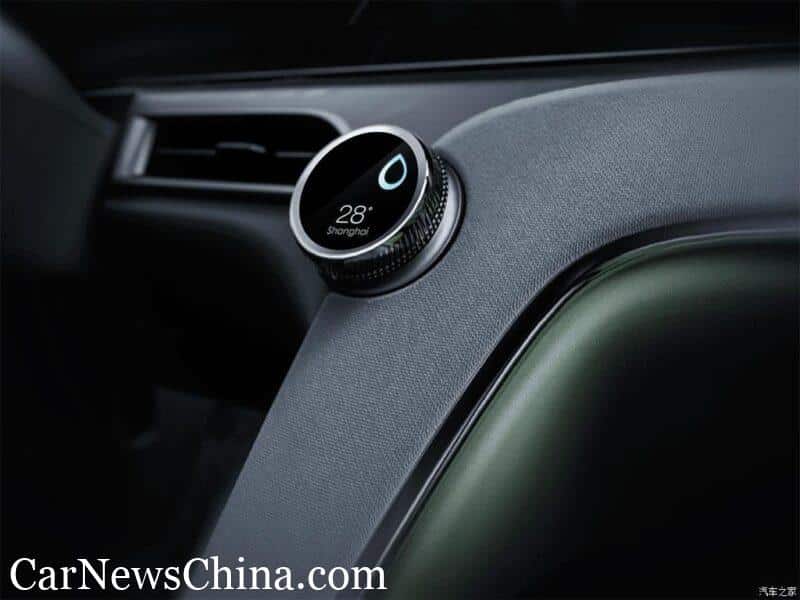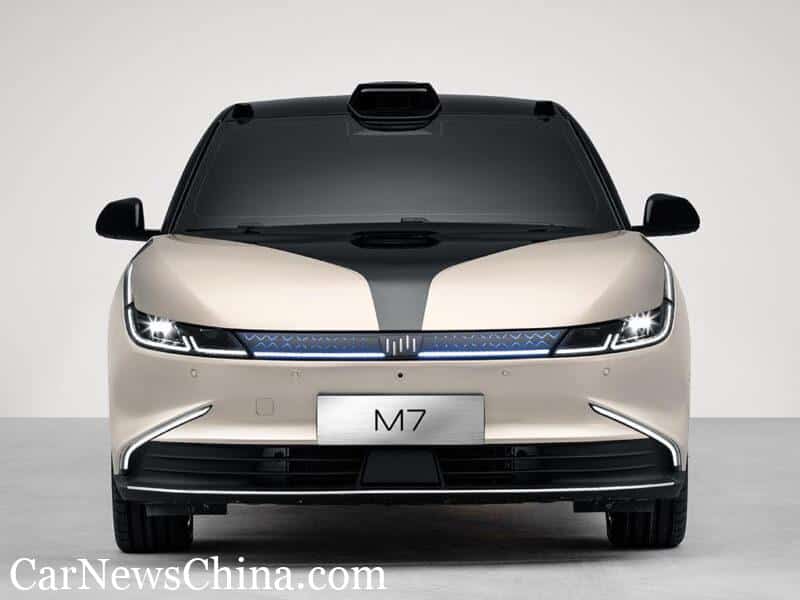 The Weltmeister M7 is a very smooth car with a drag coefficient of only 0.23cd. In terms of body size, the Weimar M7 has a length of 4930mm and a wheelbase of 2918mm. Weltmeister hasn't unveiled much about the power train yet but they did say that the M7 has an NEDC range of some 700 kilometers, which, in China, is the norm for this kind of electric cars these days.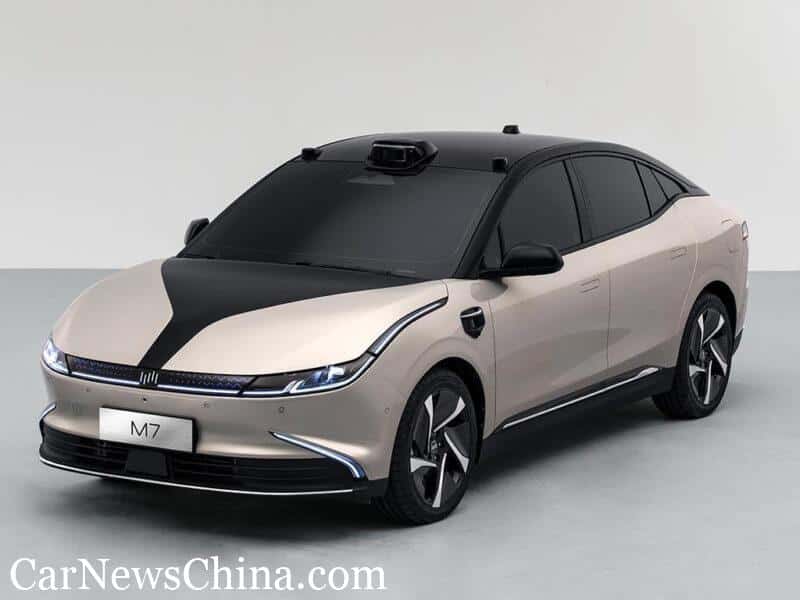 The Weltmeister M7 seems an interesting new contender in the busy mid-size electric sedan segment. More specs and photos coming soon! The Guangzhou Auto Show starts on November 19.