This is GAC Aion LX Plus. Aion is their electric brand of GAC which stands for Guangzhou Automobile Industry. It is no surprise they took the home ground of Guangzhou Auto Show for the world premiere of their second generation of Aion LX called Plus.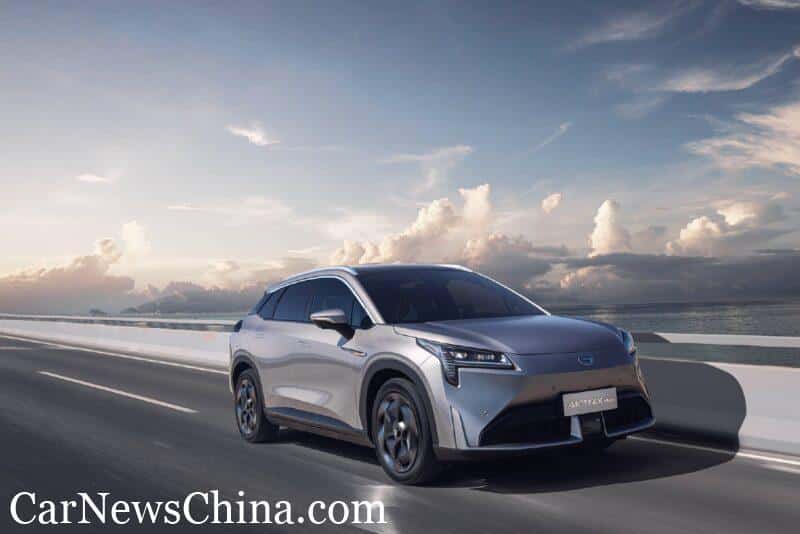 The car got lots of attention when it announced the 1000km range and 480kW supercharger. Now we see the CLTC (China light-duty vehicle test cycle) is 1008km thanks to a massive 144kWh battery. Aion LX Plus has dual electro motors with a maximum power of 725 hp (540kW) and a two-speed gearbox. GAC claims it can accelerate 0-100km/h in 2.9 seconds. LX Plus is also equipped with three second-generation self zooming lidars from RoboSense.
There is also a lower-trim version with a single motor, 180kW (240kW) power, top speed 170km, and a nice 15kWh per 100km consumption.
The 144kWh battery pack is equipped with GAC patented Sponge silicon negative plate battery technology. According to GAC, "It makes the negative silicon sheet inside the battery as soft and elastic as a sponge, strengthening it against wear and tear from charging and giving it a larger storage capacity." The technology is said to reduce the volume and weight of a single battery by 20% and 14%, respectively. The energy density of the GAC Aion LX battery pack is 205Wh/kg. It seems like GAC wants to market this technology the same way as BYD with its Blade battery.
The most significant change in the appearance of GAC AION LX PLUS is the grille under the front face, which adopts a more exaggerated straight waterfall style, which gives a strong visual impact. In other appearance designs, it is the same as AION LX.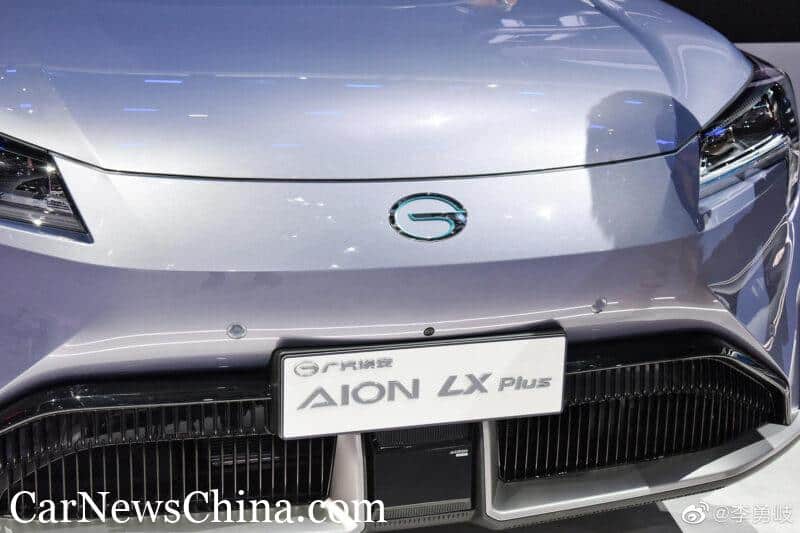 In the rear, the design of the lower bumper echoes the front face, which is very sporty. The famous through-type taillights are not absent. The length, width, and height are 4835/1935/1685mm, respectively, with a wheelbase of 2920mm. It is slightly longer than the previous Aion LX (4786mm), but the wheelbase is the same.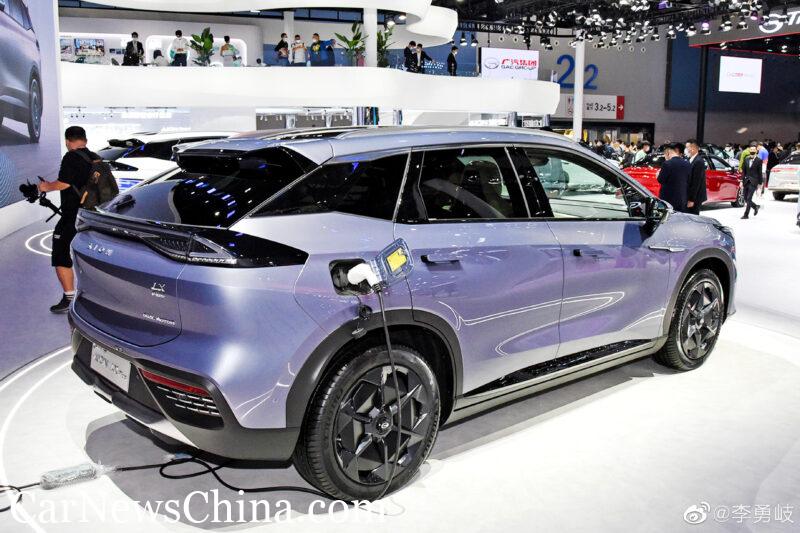 In the interior, GAC AION LX Plus adopts the Venus white theme; the 15.6-inch high-definition large screen supports ADiGO4.0, and it's all run by a 7nm 8-core Qualcomm 8155 chip. In addition, the new car is also equipped with 10-speaker Alpine master audio and NAPPA leather seats.
GAC Aion didn't reveal the price yet. I will keep an eye on that and update when announced.
Source: GAC, Guangzhou Auto Show