80% charge in 8 minutes?
GAC Aion has recently unveiled its A480 supercharger, capable of delivering 480kW of power at 1000V. This is a quantum leap for the EV industry, effectively eliminating the time difference between refueling and recharging.
Other than Tesla's 250kW V3 Supercharger, mainstream charge points in China average between 60-180kW. Aion's 480kW system is therefore very impressive- delivering a 35.1kWh (30-80%) charge to the new Aion V 6C in less than 5 minutes. 0-80% charge takes 8 minutes.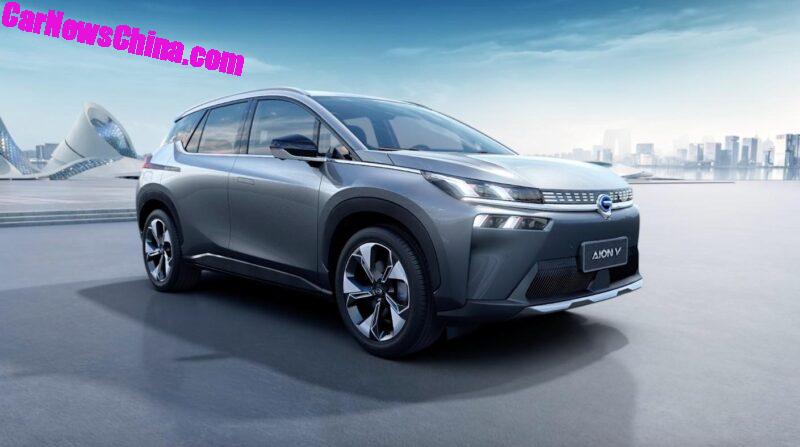 Lithium batteries degrade at a much quicker rate if charged/discharged rapidly. GAC claims the Aion V's 6C battery uses 3DG (3D structure graphene) technology which can withstand high amperage charge with minimal degradation. The 6C battery has a 1 million km service life even under the A480's charging speeds, supposedly.

100 A480 charging stations by the end of 2021 and 2000 stations by 2025 were announced, eventually covering 300 cities. The first A480 charging station recently opened near Guangzhou's Baiyun airport.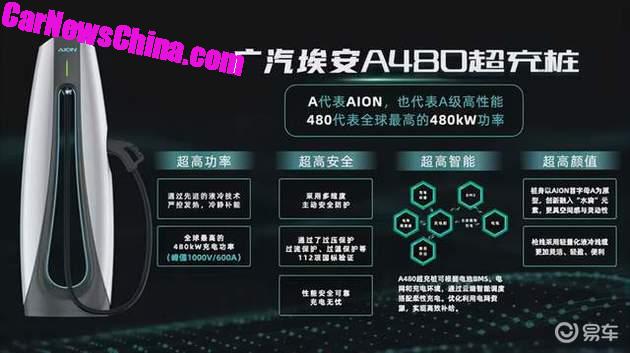 With the exciting news in mind, this is not the first time Aion has made an exaggerated claim. Previous claims of the Aion V getting 1000km range have quietly disappeared. That said, if the A480 and the 6C battery get anywhere close to the claimed performance, it is a major leap in the right direction.
Fingers crossed Aion will deliver on these promises!
Sources: