At the 2021 Guangzhou Auto Show, ORA launched a new EV called Lightning Cat. ORA is an EV brand of Chinese automaker Great Wall Motor. ORA Lightning Cat has appeared at the Shanghai auto show in the first half of the year. This time, it is the mass production version. According to ORA, the car is designed for an international market and will sell in the EU and ASEAN markets (mainly Thailand, Indonesia, and Malaysia).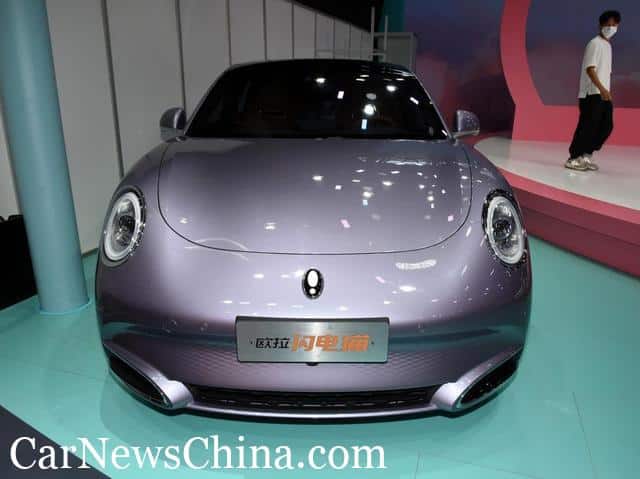 Their EU expansion might be fun in terms of IP as ORA Lighting Cat doesn't look like Porsche Panamera and 911 would have a baby. And their other car ORA Punk Cat is in no way a reminiscence of VW Beetle. I'm sure lawyers in Wolfsburg are now thinking something about easy success fees. Nevertheless, the Lightning Cat is a great-looking little machine.
In terms of specific details, the mass production version is a bit different. The area of the front headlamp is reduced. The bumper is lower and forward. The sidelines are still smooth and stretched. The lightning cat adopts a frameless door design. The area of the rear windshield is enormous. It extends from the roof to the center of the tail. The taillights are narrow at the top and wide at the bottom. The outside is decorated with a circle of chrome.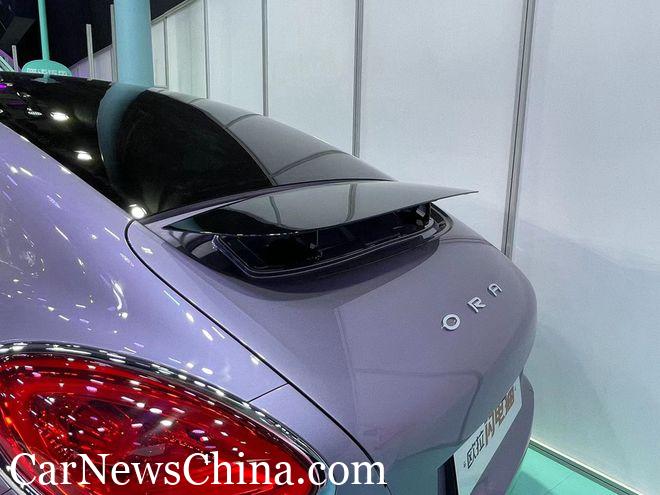 The length, width, and height of the new car are 4870*1860*1500mm. The wheelbase is 2870mm.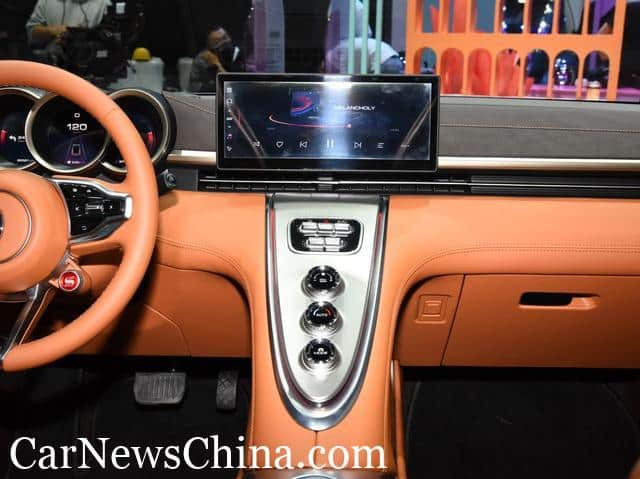 In terms of interior, the ORA Lightning Cat T-shaped center console looks like a sports car. The central control is a touch screen. The control screen on the concept car seems to have been canceled on the mass production version and replaced by buttons. The red button on the steering wheel with the word 'sport' is an ejection start button. The new car is also equipped with IESS intelligent exhaust sound wave system. It can make the sound of ICE sound waves when accelerating.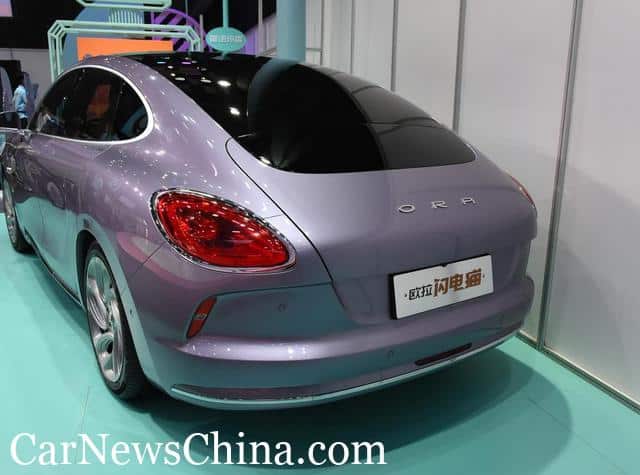 The car will provide a single motor and two motors. The dual-motor version is all wheels driven and can accelerate 0-100 in 3.9 seconds, and endurance will reach 700km. The car will be equipped with NOH automatic navigation assistance and Infinity surrounding speakers. The price of the full version will be about 200,000 yuan (32,000 USD). The car will start sales in the first half of 2022. ORA announced a massive expansion to the EU, and some of its vehicles had already started sales in the UK.