On the Shanghai Auto Show, Great Wall's trendy ORA EV brand unveiled the ORA Punk Cat, a concept that looked a tad too much like a mix between the Volkswagen Beetle and the New Beetle, with two extra doors. ORA has just released an official image of the production version of the Punk Cat.
Overall design remains exactly the same, but details differ quite considerably. In addition, ORA has also released images of the Ballet Cat, a softer variant of the Punk Cat aimed solely at female car buyers.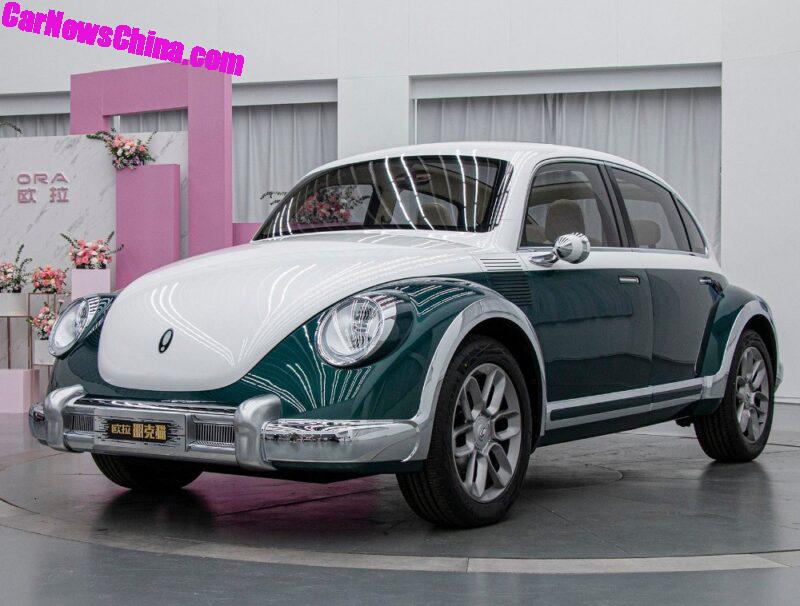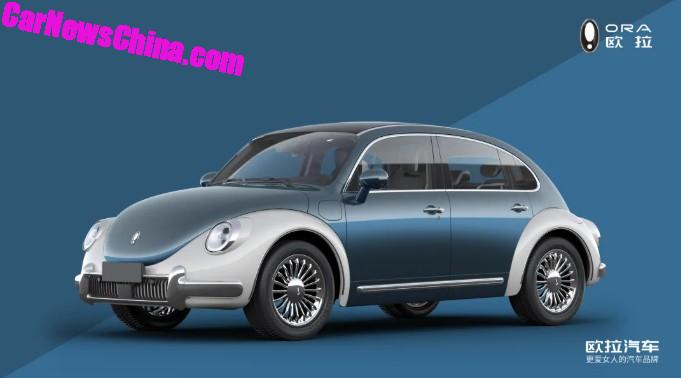 The Punk Cat production car has new bumpers, a charging cap on the front fender, new mirrors, a new paint job, normal door handles, new alloys, and the license plate moved up from the middle of the bumper to the top.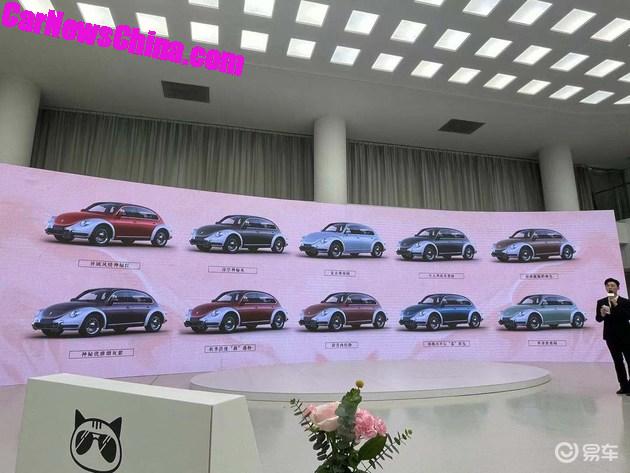 Punk Cat color combinations.
Interestingly, Chinese media report that ORA has applied for patent for the design of the Punk Cat at the European Union Intellectual Property Office (EUIPO), and that the application was approved. The patent is said to be valid for 5 years, and can be renewed for a maximum of 25 years. Naturally, the 25-year maximum means any patents on the original Volkswagen Beetle have long lost validity, but the New Beetle debuted in 1997 + 25 = 2022. So theoretically, Volkswagen may object it seems too many similarities between the Punk Cat and the New Beetle.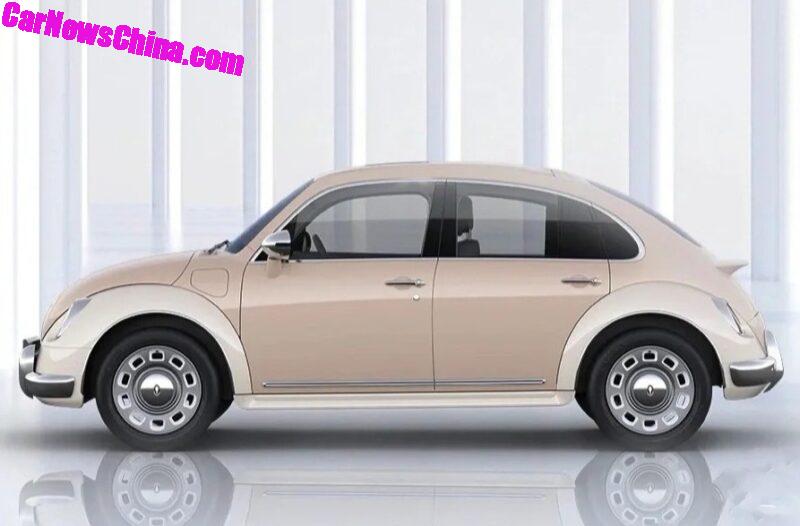 This is the Ballet Cat, the one for the ladies. It comes with a softer color scheme, and retro-style 'wheel cover' alloys. The mirrors are chromed instead of in body color. The third-side window appears to be blacked-out or over-paneled.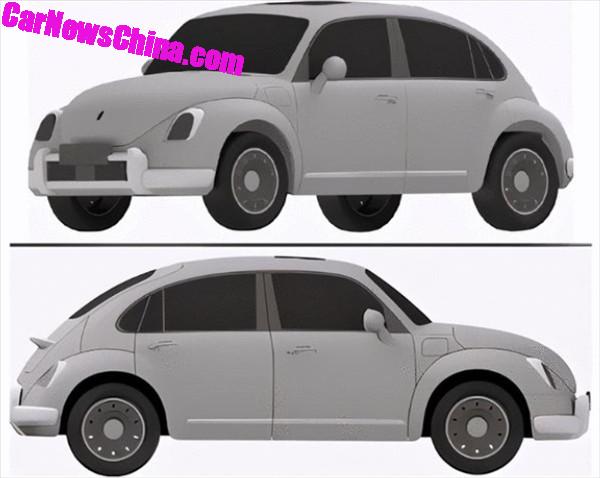 Patent images of the Ballet Cat.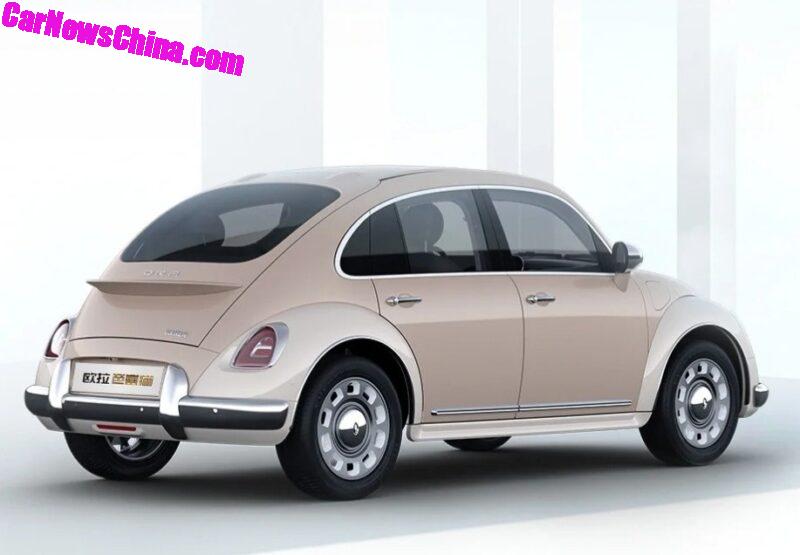 The rear is very retro with a chromed bumper and a small wing in the middle of the hatch.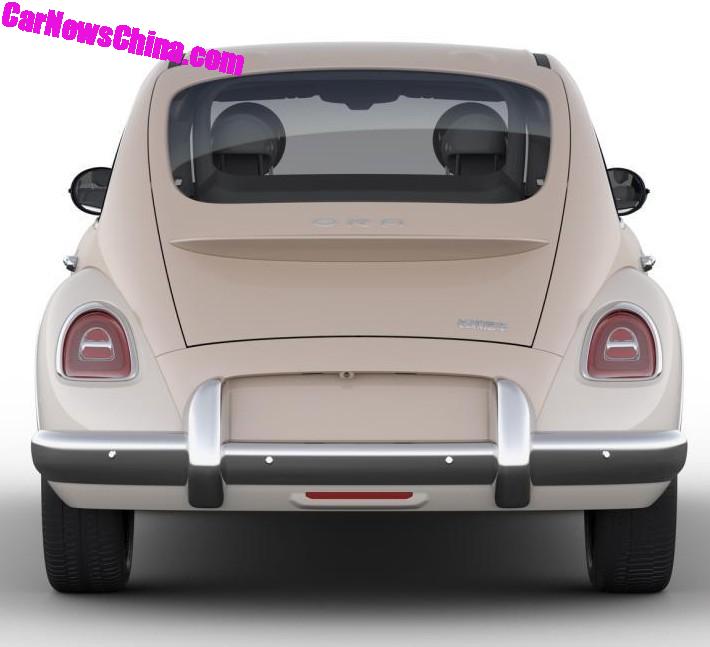 What kind of power the Punk Cat and the Ballet Cat will get is uncertain yet. They are large cars for ORA so we bet they will go for a similar drive train as the one that powers the ORA iQ; a single electric motor with 163 hp and 280 Nm, mated to a 54 kWh battery, good for about 400 km NEDC range.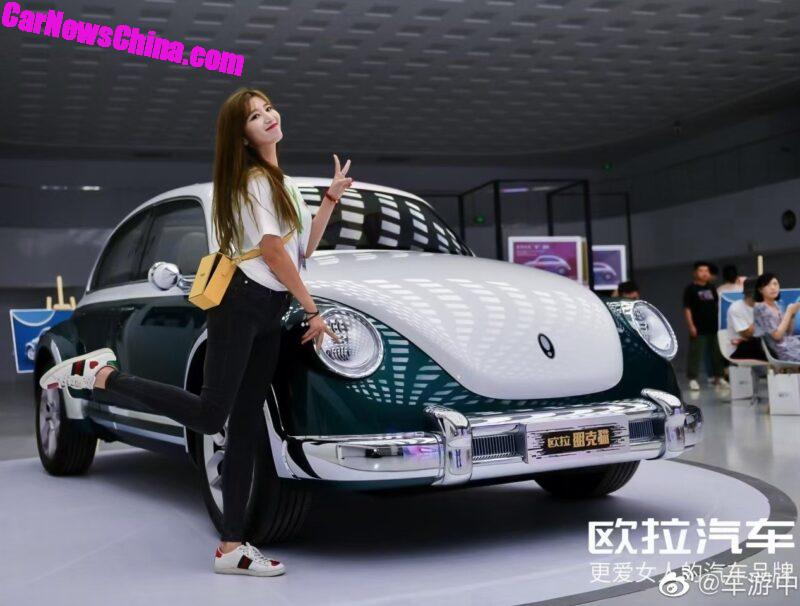 A confusing image: a Punk Cat, which is for guys, liked by a pretty girl.
More on the ORA Punk Cat and ORA Ballet Cat as we get it!
Sources: Weibo, MyDrivers, CarTourChina.