This is Aito M5 – PHEV SUV jointly created by Seres and Huawei. Seres takes care of manufacturing and HW, Huawei supplies the "car's brain" and smart parts.
Although Huawei CEO claims they will never make a car, they are getting dangerously close to it. On Dec 2nd, Seres launched a brand named AITO (Chinese 傲图) in cooperation with Huawei. AITO is an acronym for Adding Intelligence to Auto. Huawei contributed its newest technology to the car, including Harmony OS.
AITO is built on the Seres REEV (Range-Extended Electric Vehicle) platform and equipped with a Huawei Harmony OS driving system. Also, this is the first time that Huawei Harmony OS will be used as a driving system in the vehicle market. In the future, AITO will be shown in Huawei retail stores. According to MIIT released information in Sep, this car might be named M5 in the AITO family. The vehicle has two features for the option. The wheel drum will be in 2 different sizes, 19 inches and 20 inches, and the tires are equipped 255/50 R19 and 255/45 R20. 4770/1930/1625 mm dimensions with 2880 wheelbase bring larger room than SERES SF5.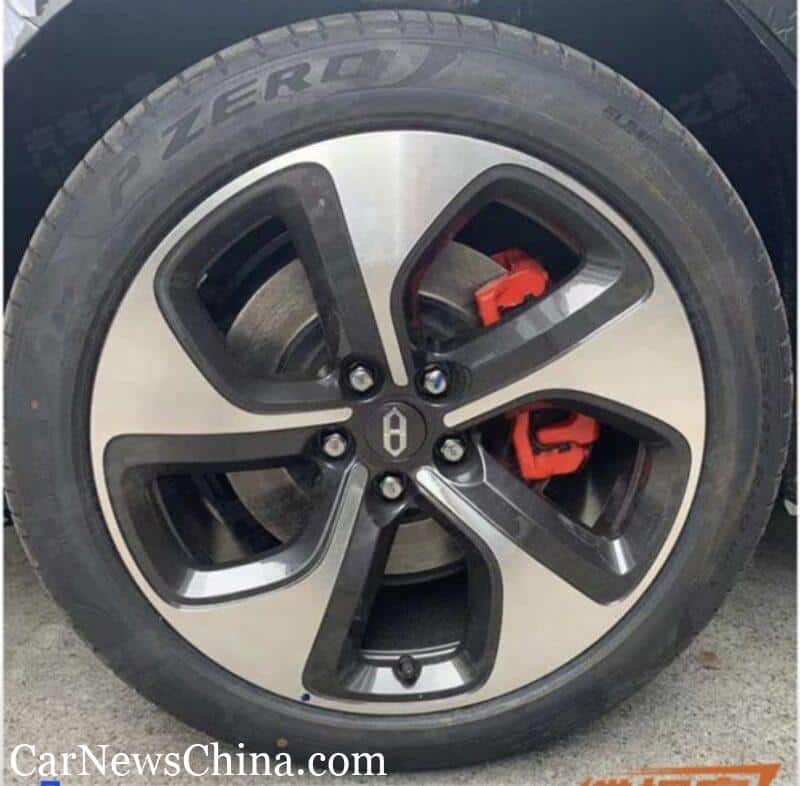 AITO uses an AWD system in the power train system and keeps equipped with a 1.5T ICE, the rated power 92kW, and 60kW E motor with peak power 165kW front-drive and 150kW rear-drive. WLTC ratting 0.80L/100km.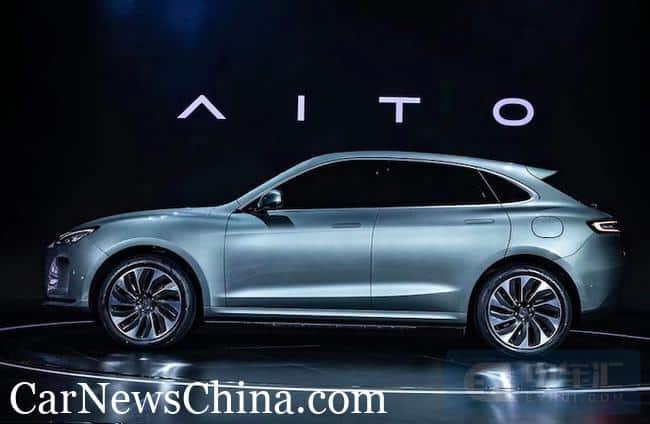 The model is Huawei's first range-extender (EREV) EV using its HarmonyOS operating system. Range extender means it is a PHEV where the petrol engine's only purpose is to charge the battery. The maximum driving range can reach 1000km.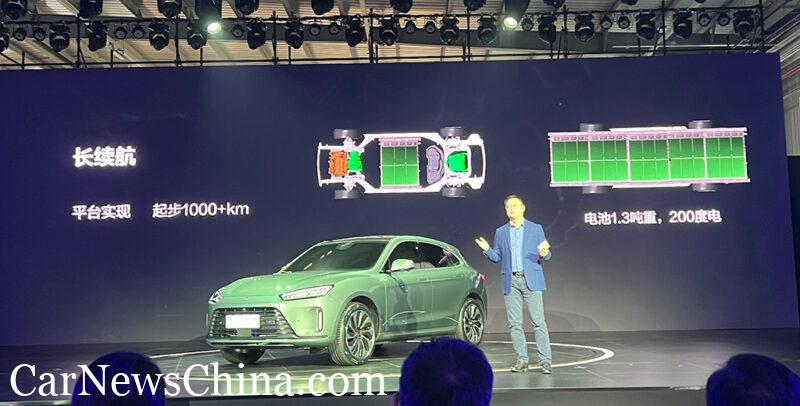 The AITO used some elements from Seres design language, especially the front lights are a bit reminiscence of SF5. The overall shape is more like a Porsche Macan, but in detail, the trapezoid grille in the front with a new style Logo and whole width tail light with AITO crossing the back door shows the car is unique.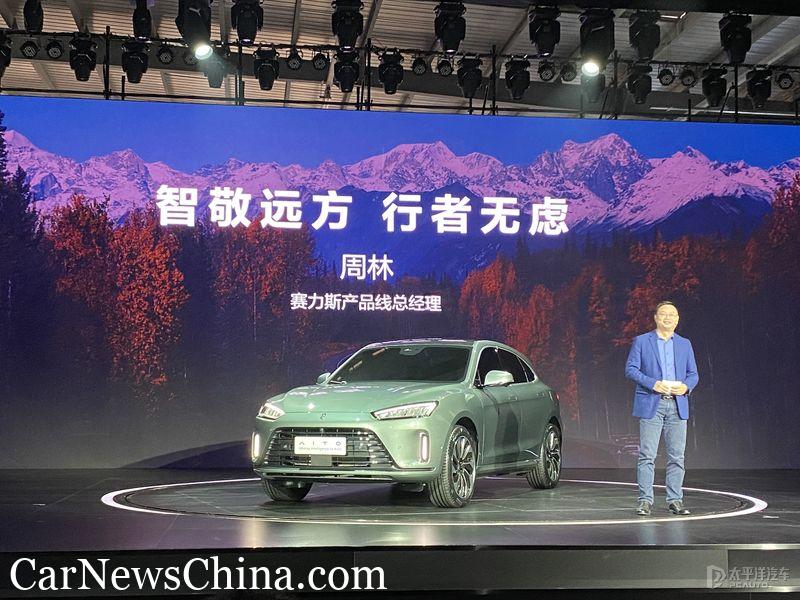 Seres already have a good track record with Huawei. They offer their Seres SF5 in Huawei Stores. When Huawei started selling Seres SF5 in its Stores in April, Seres got 3000 preorders in just two days. Shocked, Seres had to announce the deliveries would be delayed due to overwhelming demand.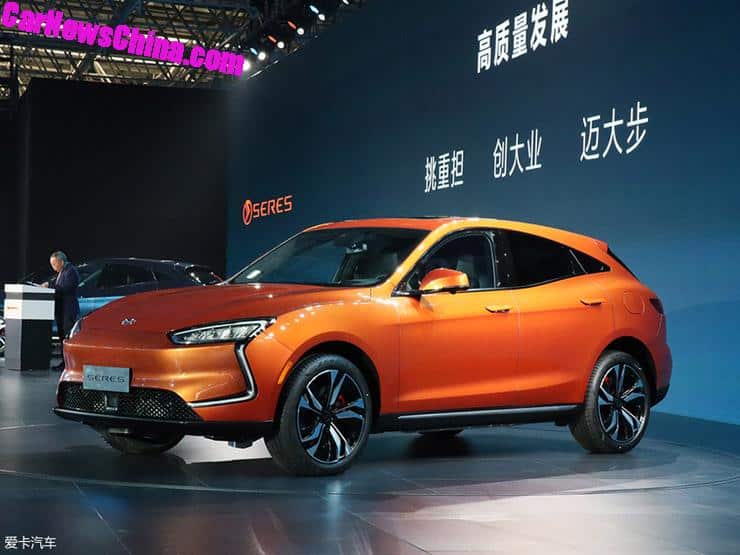 In the last two years, Huawei officially denied it would build its car at least a dozen times. Even its CEO Xu Zhijun stepped in and claimed in April, "I'm tired of answering the question that Huawei doesn't build cars." It makes sense. Their customer's target group is top automakers. But top automakers don't want to cooperate with a potential competitor. Thus Huawei is positioning itself as a Bosh-style supplier of technologies. So far, it seems that car manufactures have come to believe that. However, Huawei has been getting close to the red line over the last few months.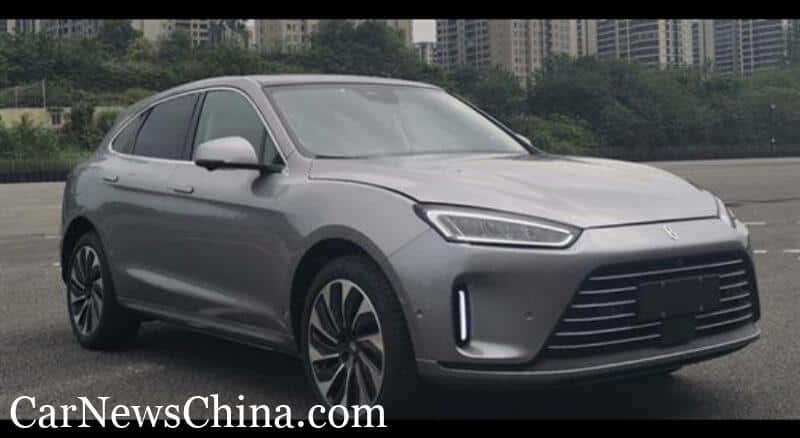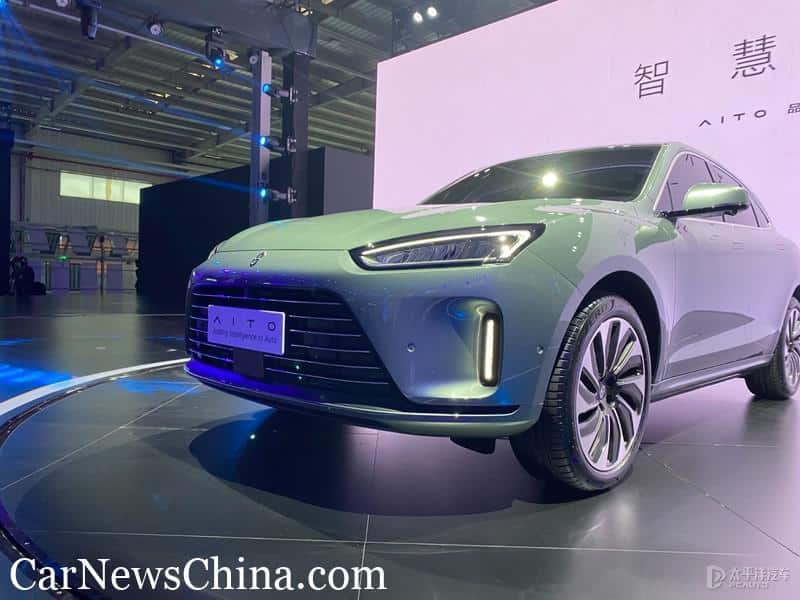 Seres will show more details of vehicle features by Dec 23rd, and we will keep an eye on that.