GAC team is happy and celebrates the 20 millionth car roll off an assembly line last week.
On 20 May, Changan Automobile confirmed its new high-end EV brand, previously referred to as "AB brand", named Avatar (阿维塔) Technologies.
Yesterday we reported that Changan would launch its new brand next week and unveil 5 premium models. The first of them will be a powerful 4 wheel drive SUV codenamed E11 with a price of up to 400 000 yuan (62 000 USD). New Avatar SUV is supposed to compete with Tesla Model Y and Nio ES8. Gasgoo previously speculated that the new brand name would be "Guangyu."
Avatar cars will be based on the CHN platform, which Changan, Huawei, and CATL allegedly developed together. However, Huawei responded that Avatar is Changan's own brand and has nothing to do with it and only figure as a supplier.
Changan has big plans with Avatar Technologies. However, it claims it won't be its subsidiary. Tan Benhong, Vice President of Changan Automobile, told China Business News that the "new Avatar brand is not affiliated with Changan EV unit, but the fully independent company."Avita Technology will be publicly listed on the Shanghai STAR exchange. Details were not yet publicly disclosed.
As previously reported, Huawei should provide its HI (Huawei Inside) smart and autonomous car solutions, CATL batteries, and Changan takes care of design and manufacturing. As Bloomberg puts it, this is a typical Huawei approach. Huawei sets up a vehicle's brain and central nervous system, allowing metal benders like Changan to focus on things as fundamental as design and mechanics.
UNI-K proved that with a little inspiration, Changan's manufacturing capabilities are not bad.
Changan Automobile recently stated that "Avita Technology and Huawei will jointly build a full value chain link in R&D, channels, services, ecology, etc." Well, it brings more questions than answers. Does this mean that Huawei will also sell Avita Technology's products at Huawei Stores? A relevant person from Avita said: "At this stage, we carry out cooperation in terms of technology research and development. With Huawei, we focus on integration and co-creation. In the future, we also hope to explore more possibilities for cooperation." So it's probably no to Avatar in Huawei Stores.

It is not surprising. When Huawei started selling Seres SF5 in its Stores in April, they got 3000 preorders in just two days. Shocked, Seres had to announce the deliveries will be delayed due to overwhelming demand. And Huawei plans to sell 300 000 cars through its stores next year.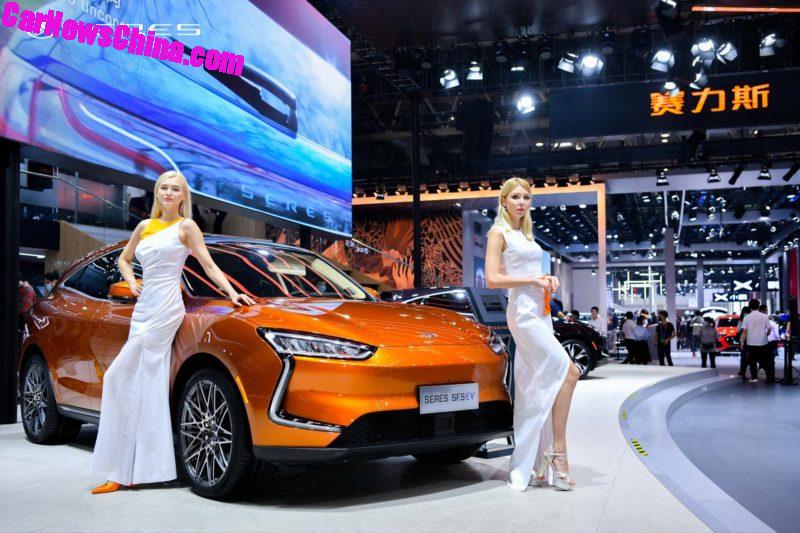 Also, Arcfox aS equipped with HI got 1000 preorders when it was unveiled and huge media attention on top of that. However, everything comes at a price, and Huawei doesn't hesitate to stretch its muscles. Last month it was reported Huawei tried to gain a controlling stake in both EV startups, but both Sokon and BAIC (owners of Seres and Arcofx brands) denied it. Huawei later officially disclaimed this information.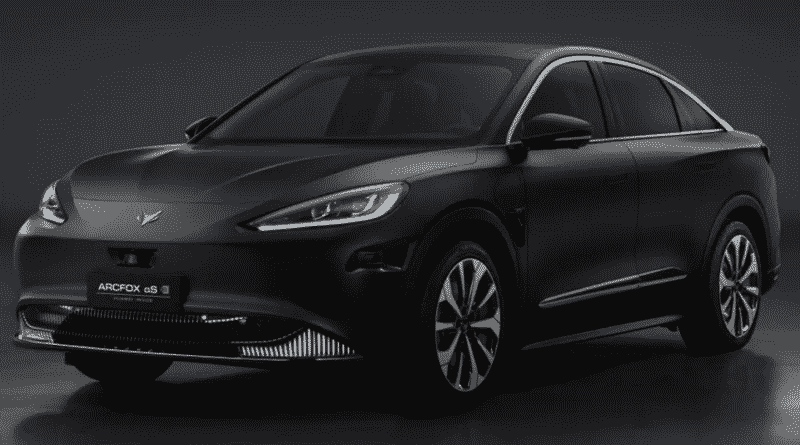 It might be a forewarning to anyone cooperating with Huawei. Not to mention that Huawei might trap manufacturers with being unable to differentiate. If Huawei supplies the newest technology, it will also supply it to dozens of other manufactures. Especially if Avatar becomes a strong brand, their growth will be more dependent on Huawei. The only way to differentiate is to make your own R&D and SW.
Also, it's worth mentioning that Huawei is in talks with other carmakers as BYD, BMW, Mercedes-Benz, BAIC to offer their cars in its flagship stores. Huawei is not just "serious" about automotive anymore, this is a full dedication.
As for the Avatar brand, it's finally clear how it emerged. In August 2018, Changan made a joint venture with Nio Inc., each having 45%. Creatively they called the new company Changan Nio. This EV unit was supposed to use Changan manufacturing expertise and Nio's EV experience and startup elan to produce top-quality electric cars. It never happened. Since then, the joint venture kept silent, never producing any car nor announcing any cardinal news. As Nio was on the brink of bankruptcy last year, Changan raised money into JV alone, and Nio's stake was diluted from 45% to 4.62%, leaving Changan with 95%.
By the way, the very same happened to another Nio's joint venture with GAC, where Nio's shares were diluted from 45% to less than 5% in January this year.
Changan teases the launch of a new brand since last year. Now we see it meant renaming Changan Nio to Avatar Technology and announcing 5 new models. Interestingly, Nio still has a 4.62% share in Avita Technologies. The rest belongs to Changan. Also, we can see that Huawei nor CATL have a stake in Avatar, explaining PR language "team-up" means "they are our suppliers".
Still, we are looking forward to it. Huawei, CATL, and even Changan are some of the strongest players in the Chinese automotive market, so it's possible to witness born on the EV startup star.
Source: Sina Finance, Sokon, BAIC