According to the China Consumers Association research, Tesla ranked first in the Chinese consumer rights protection dissatisfaction ranking. The main reason for Tesla's poor ranking is the much-discussed incident at the Shanghai Auto Show.
On April 19, 2021, at the 19th Shanghai International Auto Show, a woman wearing a white t-shirt printed with "brake failure" stood on the roof of a Tesla show car and shouted, "Tesla brakes failed." The owner claimed that the Model 3 suddenly accelerated and that pressing the brake pedal didn't stop the vehicle. Read more details here.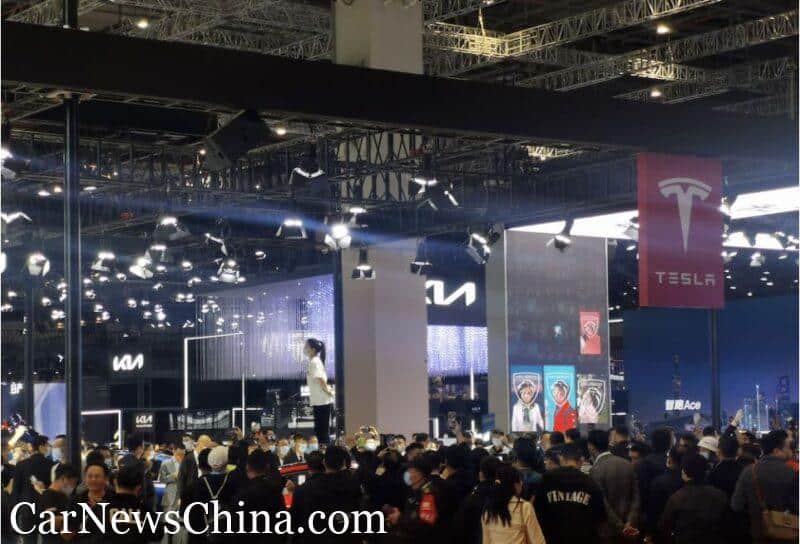 That night, Tesla issued a public apology for failing to promptly resolve the car owner's concerns. Tesla announced it respects and agrees with the decisions made by government agencies and cooperates with government agencies to conduct any investigations.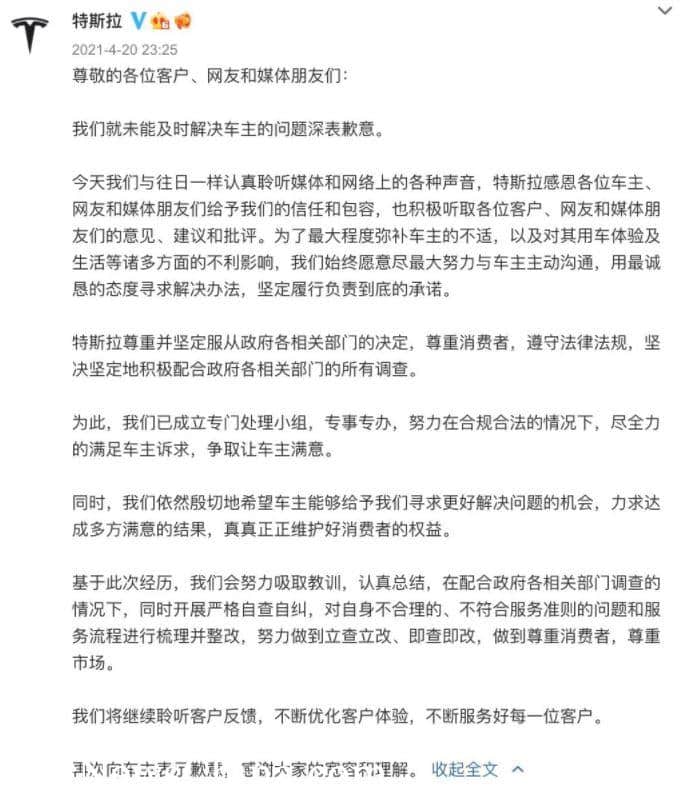 The Chinese Central Commission for Discipline Inspection responded to Tesla's apology that "compared with Tesla's previous statements, Tesla finally showed some sincerity and modest looks; the Chinese market welcomes foreign companies' participation only if they abide by Chinese laws and regulations, market rules, and respect consumer rights."
The investigation is still ongoing, but since the incident, Tesla legal team successfully sued several Chinese influencers for faking a brake failure and making videos about it. Another Chinese driver lost a court battle against Tesla when it was discovered he was masking his bad driving for Tesla brake failure.

Ranked first on consumer protection rights dissatisfaction report
On January 24, the China Consumers Association released the "Top 10 Consumer Rights Protection and Most Influential Incidents in 2021" report that listed the top 10 most discussed and influential consumer rights violation incidents calculated based on big data research of online social influence and public opinion conducted by the China Consumers Association and People's Daily Online Public Opinion Data Center. In this report, "the roof incident" was ranked first on the list.
The other events in the top 10 lists include:
poorly managed educational and tutoring institutions that either closed down or changed their business model refused to refund unused fees to parents since the students are no longer receiving any tutoring services (#2 on the list)
multinational companies including Swedish fashion brand H&M were criticized by netizens for unreasonably rejecting Xinjiang cotton products (#3 on the list)
APPs including WeChat violated regulations by collecting personal information excessively which leaks consumer privacy and infringes on personal information (#6 on the list)
Canada Goose's return policy is inconsistent between China and foreign countries in which stores in mainland China do not allow products to be returned (#9 on the list)
The government-backed China Consumers Association is comprised of 3,193 consumer organizations established at county-level or above nationwide, with 16,351 sub-associations, 80,444 complaint handling offices, and 22,952 liaison stations established at the villager's committees, community committees, industrial administration departments, colleges and universities, factories, and mining enterprises in urban and rural areas, and over 72,461 voluntary supervisors and participants are engaged in the undertakings of consumer rights protection.
The People's Daily Online Public Opinion Data Center is owned by People's Daily – a wholly government-owned newspaper agency.
Tesla had record high recalls in 2021
The new energy vehicle industry had experienced explosive growth in 2021. Tesla sold 320,743 vehicles in China, an 133.3% increase from 2020. Model 3 and Model Y had total annual sales volumes of 150,890 and 169,853 units, respectively. Tesla's stock price also rose sharply during 2021 from $729 on January 4 to $1,056 on December 31, with its market value exceeding $1 trillion for the first time.
Behind this explosive growth, there are still many problems that need to be solved in battery energy replenishment, information security, data compliance, and assisted driving function safety. As Tesla sales were growing aggressively, recalls of Tesla models also hit a record high in 2021. According to the Chinese State Administration for Market Regulation, Tesla recalled 543,811 electric vehicles in China in 2021, exceeding the recall level in 2020.