Chinese car export rose 100% YoY in 2021 to a record 2.015 million units. Passenger vehicles, commercial vehicles, and new energy vehicles accounted for 1.614 million, 402,000, and 310,000 units, respectively, according to the China Association of Automotive Manufacturers (CAAM).
Top 5: Changan Automobile Export Rose 114.3% YoY
Changan Automobile's export volume exceeded 110,000 vehicles. Models such as CS75PLUS, Eado PLUS, and CS35PLUS were the most popular in the overseas market.
It came in first to export Chinese brands to Saudi Arabia, Pakistan, Peru, and Bolivia.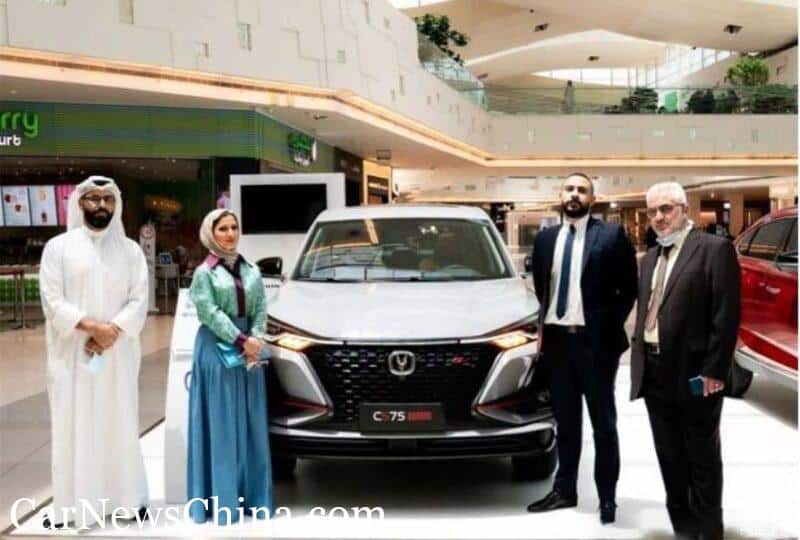 Top 4: Geely Plans to Export 600,000 vehicles by 2025
The cumulative export volume in 2021 reached 115,008 vehicles for Geely, a 58% increase from 2020. In particular, Lynk & Co delivered 11,602 cars to the European market. Currently, Geely has 227 sales and after-sales outlets overseas.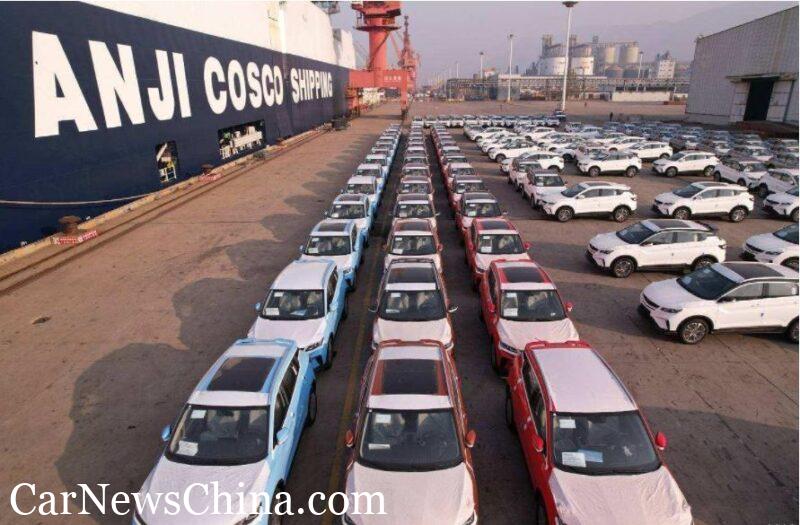 Furthermore, Geely plans to export 600,000 vehicles by 2025 to "Belt and Road" countries in Eastern Europe, Middle East, Southeast Asia, Africa, and South America; build over 600 overseas sales outlets around the world, and enter the European and Asia-Pacific new energy vehicle markets.
China's Belt and Road Initiative (BRI) aims to accelerate the economic integration of Asian, European, and African countries along the route of the historic Silk Road to build peace through trade and economics. Currently, 71 countries are taking part in the BRI, accounting for more than one third of the world's gross domestic product and two thirds of the world's population.
Geely leveraged the "Belt and Road" countries because "Open collaboration is the automotive industry's path to win the future. The BRI is a concept of interconnection and common prosperity. To achieve a brighter future for China's automotive industry, we must be open, inclusive, and collaborative with the rest of the world." According to Geely's CEO Li Shufu.
TOP 3: Great Wall Motor Export Rose 103.7% YoY
Great Wall Motor's overseas sales exceeded 140,000 units, accounting for 11.1% of all export volumes in 2021. Up to now, its cumulative overseas sales volume has exceeded 900,000 units in over 170 countries.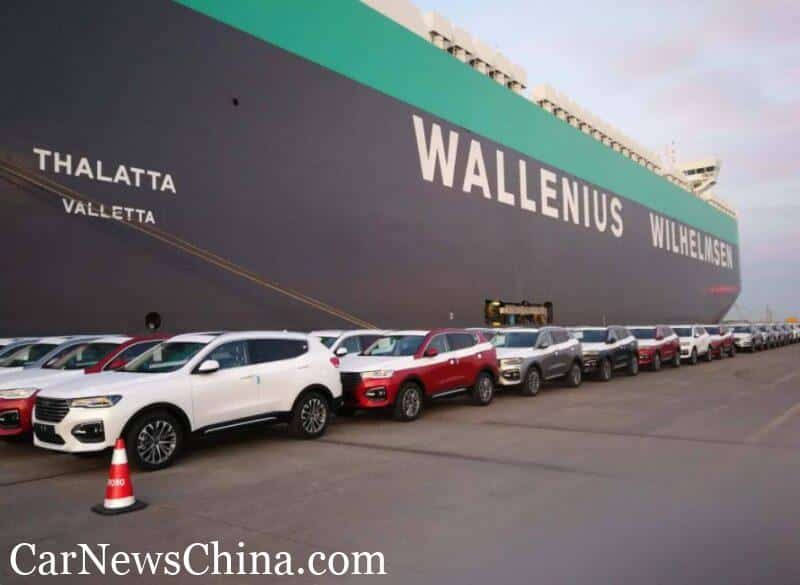 TOP 2: Chery Export Rose 136.3% YoY
2021 was the 20th anniversary of Chery's going overseas, with annual exports approaching 270,000 units.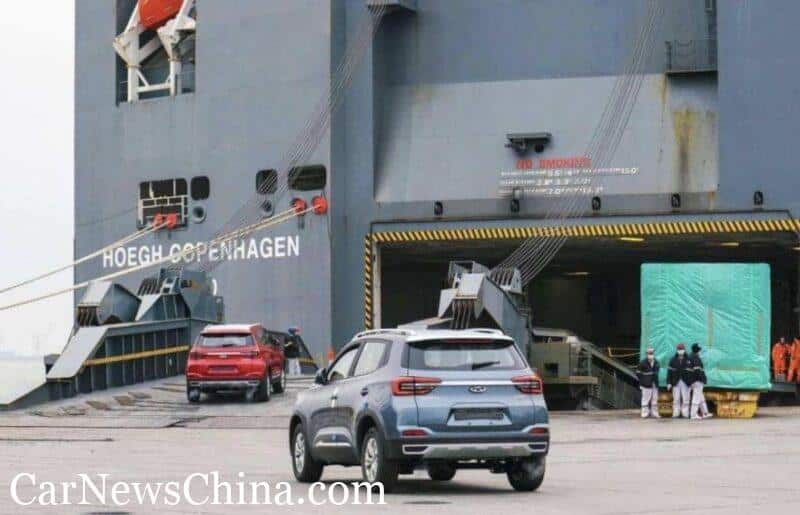 Chery plans to export 500,000 vehicles to achieve an export profit of 5 billion RMB or 786 million USD by 2025, which means a quarter of Chery's 2025 sales will come from overseas markets.
TOP 1: SAIC Motor Export Rose 78.9% YoY
SAIC Motor exported 697,000 vehicles in 2021. For every three Chinese cars sold overseas, one is from SAIC.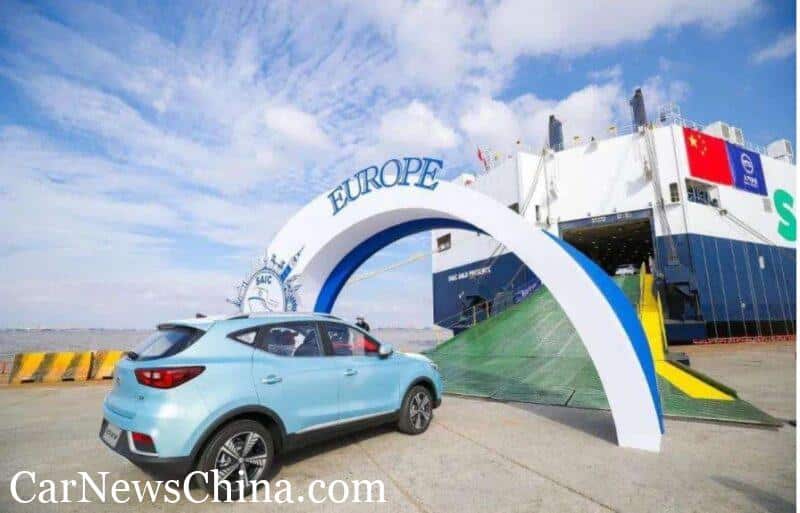 In particular, the MG brand's overseas sales reached 360,000 units, accounting for 15% of SAIC's total export sales.
Newer Chinese Automakers Making Moves
At the same time, the newer automakers, including NIO, Xpeng, and Li Auto, exported a total of 100,000 vehicles, with the European market becoming their expansion targets. According to its CEO, by the end of 2022, NIO plans to expand to at least six European markets. XPeng also plans to launch in Sweden, Denmark, and the Netherlands in 2022.
In May 2021, NIO announced the "Norway Strategy" to enter the Norway market that plans to deliver 7,000 ES6 and ES8 vehicles within the next two years. In July, the first batch of ES8 was shipped from Shanghai to Norway. Then in August, XPeng sent the first batch of its flagship model XPeng P7 long-range smart sedan from Guangzhou to Norway.
Which Chinese automakers will top this list in 2022?