This is BMW X5 L – a long-wheelbase version of the BMW X5 SUV. The Brilliance BMW X5 L price was recently leaked online, starting at 558,000 RMB (87,000 USD), cheaper than its competition. It is also the only car with an extended wheelbase. The vehicle is expected to officially debut at the Beijing Auto Show in April this year. Read more about our previous coverage of the car spy shots here.
Initially, it will only be sold in China, but BMW may export it to other countries later.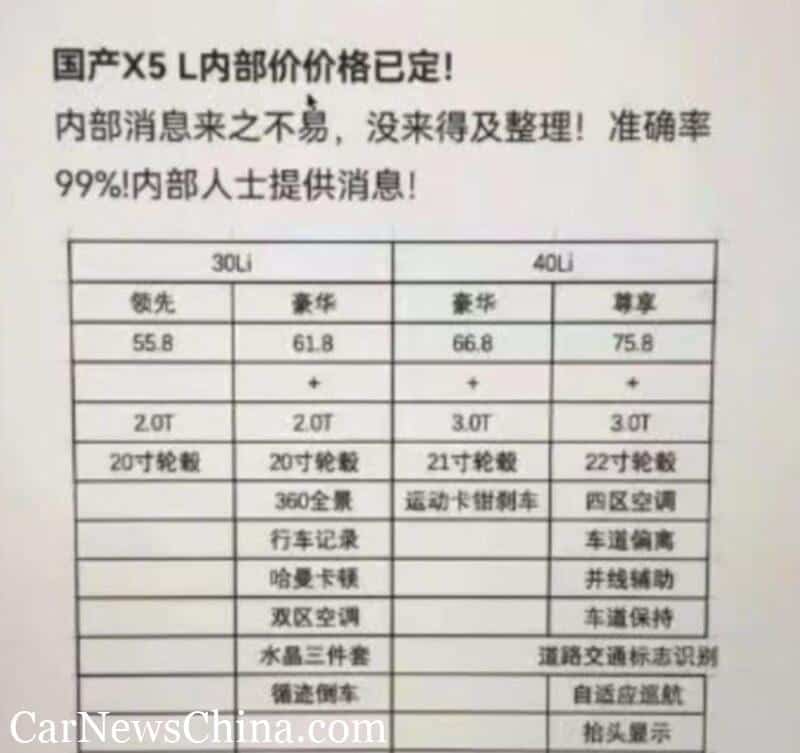 30Li and 40Li Models
The 30Li model with the 2.0 turbocharged petrol engine comes in two versions – Leading and Luxury. The 30Li Leading version is priced at 558,000 RMB (87,700 USD) and comes with 20-inch wheels. The 30Li Luxury version is priced at 618,000 RMB (97,000 USD) and equipped with the 20-inch wheels, 360 degree 3D surround view camera, drive recorder, Harman Kardon audio, and dual-zone air conditioning.
The 40Li model with the 3.0 turbocharged petrol engine comes in the Luxury and Exclusive versions. The 40Li Luxury version is priced at 668,000 RMB (105,000 USD) and comes with the 21-inch wheels and performance caliper brakes. The 40Li Exclusive is priced at 758,000 RMB (119,000 USD) and equipped with the 22-inch wheels, four-zone air conditioning, head-up display, wireless charging, leathers seats, and reversing assistant. It is also equipped with an advanced driving assistance system (ADAS) that includes lane departure, merging assist, lane keeping, road traffic sign recognition, and adaptive cruise control.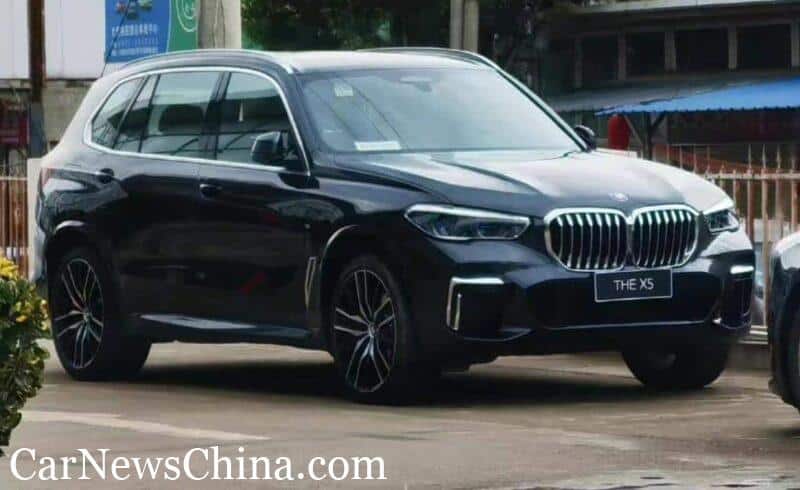 The wheelbase of the X5 L is extended by 130 millimeters, which translates into a lot of space in the rear passenger compartment. Passengers can almost entirely stretch their tired legs, or so it seems. The size of the X5 L is 5080/2004/1779, with a 3105 wheelbase. And that, incidentally or not, is precisely the same wheelbase as the 'larger' BMW X7 SUV. However, the X7 is still longer with 5151 millimeters, but it is slightly narrower with a width of 2000 mm.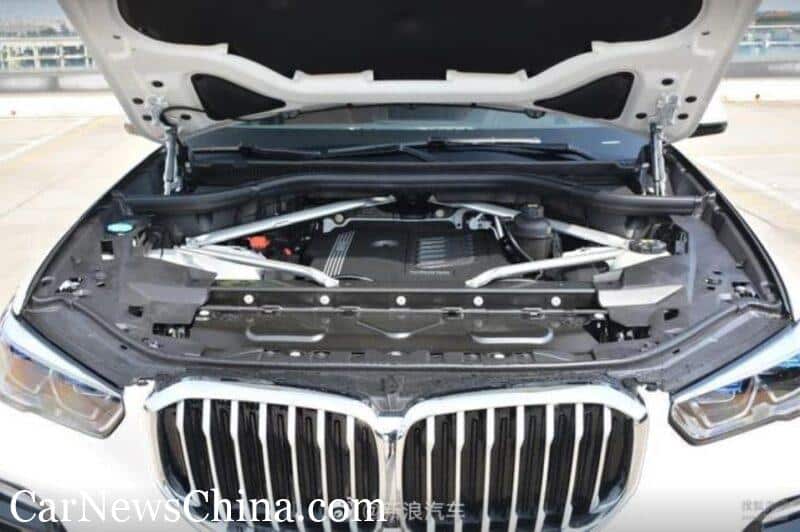 If the leaked price is true, this might impact the sales of other imported high-end luxury brands such as Audi Q7 (priced around 909,800 RMB or 143,000 USD) and Mercedes-Benz GLE (priced around 709,800 RMB or 111,000 USD for the GLE 350 4MATIC), as well as the second-tier luxury brands such as Volvo XC90 (priced around 638,900 RMB or 100,000 USD), Volkswagen Touareg (priced around 658,000 RMB or 103,000 USD), and Lexus RX350 (priced around 792,000 RMB or 124,000 USD).