This is the new Audi Q6 SUV for China, a large three-row SUV set to launch on the Chinese car market in the second quarter of the year. Design is impressive and in-your-face, with a large grille, large lights, and a set of two secondary lights on each side of the grille.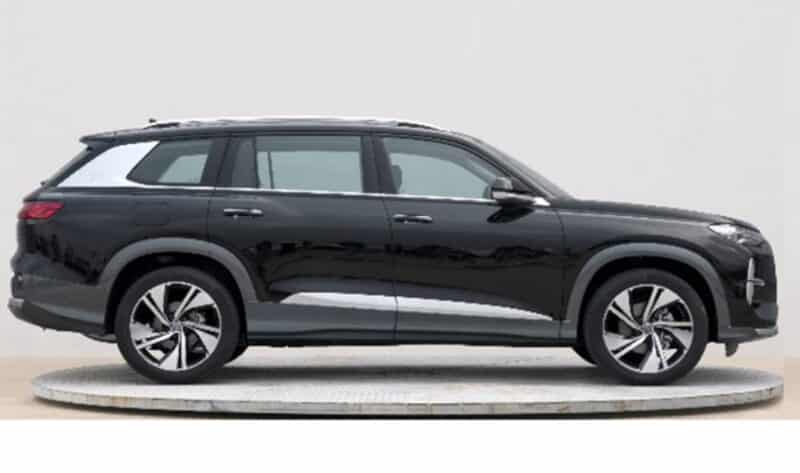 The Audi Q6 is made locally at the SAIC-Audi joint venture, part of the larger SAIC-Volkswagen joint venture. It is based on the same platform as the Volkswagen Teramont SUV, known in the US as the Volkswagen Atlas. But the Audi Q6 is larger than the Teramont. In fact, it is actually longer wider and higher than the Audi Q7. Size comparison:
Audi Q6: 5099/2014/1784, 2980. Curb weight is 2205 kilo.
Audi Q7: 5067/1970/1731, 2996.
VW Teramont: 5052/1989/1773, 2980.
The new Audi Q6 SUVs is a seven-seat car with a 2+3+2 layout. Audi will also offer a six-seat version with a 2+2+2 layout.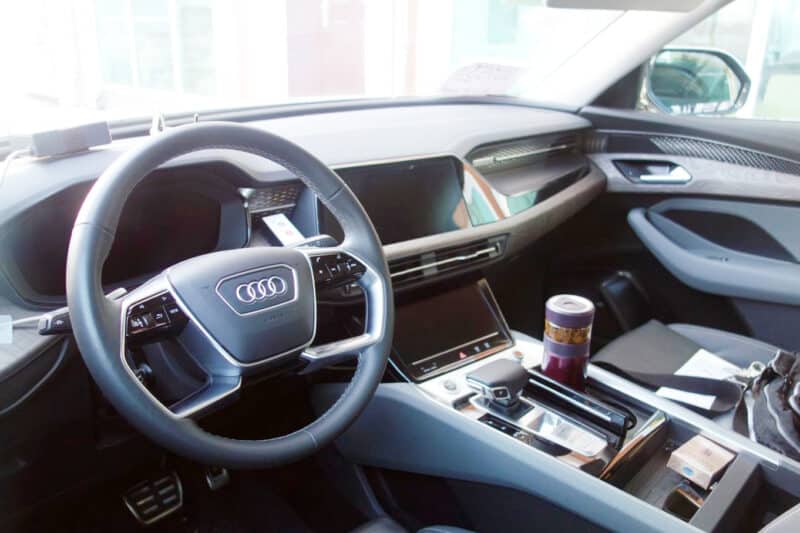 Earlier spy shots of the interior show a typical Audi dashboard. It retains some elements of the Taramont dash, but not much. There is a screen for the digital instrument panel, a screen for the infotainment, and another one for the aircon controls.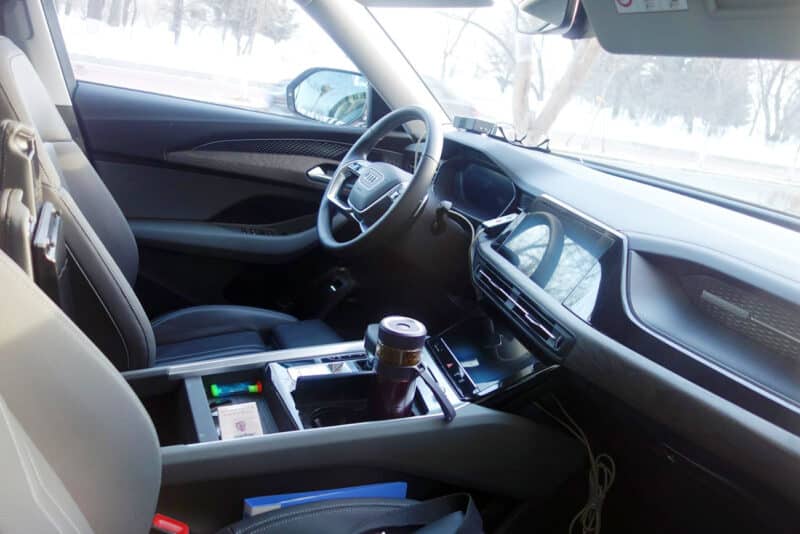 It all looks very well-built but also a tad old-school in a time when many automakers have long switched to twin-screen or even triple screen systems.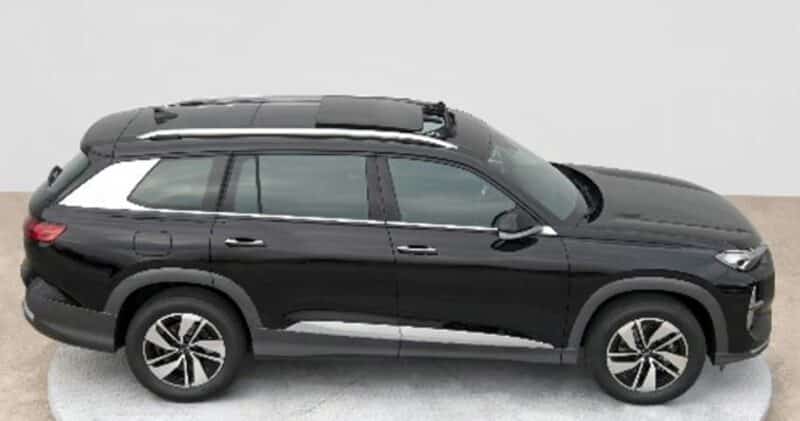 The Audi Q6 is powered by a 2.0 turbocharged petrol engine code named EA888 Evo 4. Interestingly, this engine isn't made locally but imported from Audi Hungaria. The base version produces 231 hp and the high-power version has 265 hp. The latter has four-wheel drive and a top speed of 207 km/h. The Volkswagen Teramont is also available with a 299 hp 2.5 liter VR6 turbo, but it seems the Audi Q6 won't get this motor. There are no plans yet for a PHEV version either.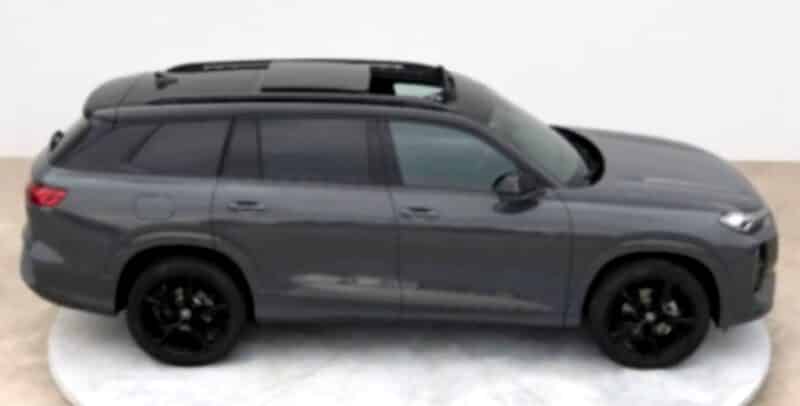 The images show a sporty variant as well, with dark gray paint, black pillars, a black roof, and black alloy wheels. Perhaps an upcoming Audi Q6 S version. The Q6 has to do with traditional door handles, instead of modern pop-out examples. This too, or so it seems, shows the Q6 isn't exactly the newest of new cars. Don't forget, the Volkswagen Teramont launched all the way back in 2017. That's an eternity in China.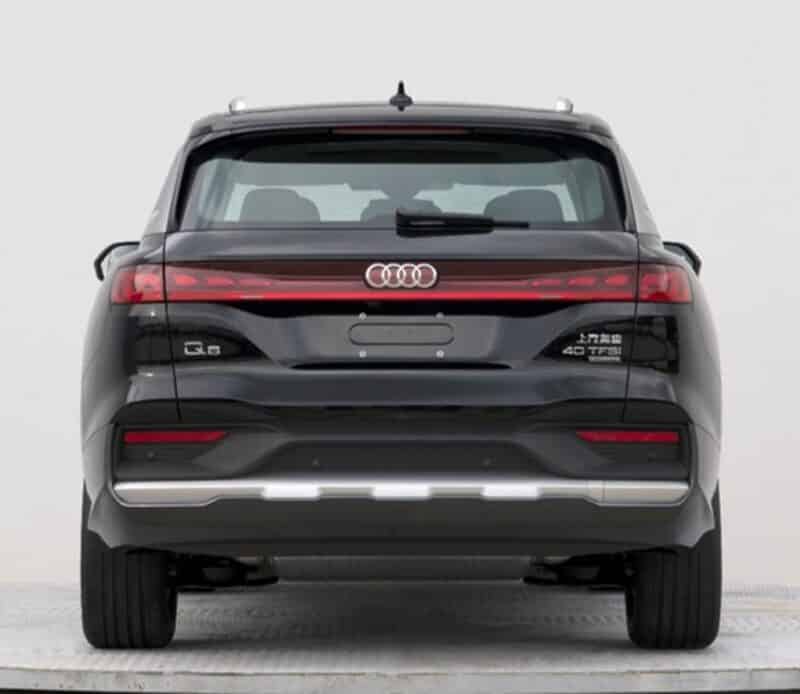 The new Audi Q6 will have its official debut at the Beijing Auto Show next month, where it will be standing among a trillion other new exciting cars, including the largest amount of new electric vehicles ever unveiled.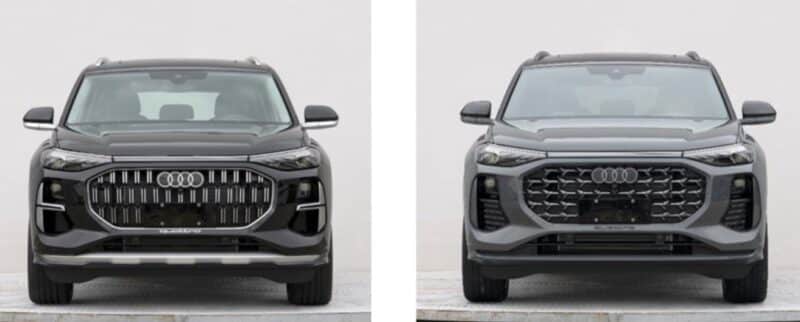 More details on the Audi Q6 as we get them!