Chinese sedan Geely Emgrand HEV passed through various winter tests in China. This is a methanol-fueled car with the groundbreaking 3-speed DHT Pro transmission. It produces way less pollution than gas vehicles. Soon the Emgrand HEV could hit Chinese market. So it isn't just a demonstration car. Speaking of winter tests, they've become viral in China. Many car companies make videos about their cars' durability in cold-weather. This way they get more publicity. Sometimes Chinese companies even invite the media to test drive the test cars on ice.
What is Geely Emgrand HEV?
The Geely Emgrand is a cheap sedan. It got its fourth generation last year. The Geely Emgrand is based on Geely's BMA (B-segment Modular Architecture) platform. This car's dimensions are 4638/1820/1460 mm with a wheelbase of 2650 mm. This sedan has a petrol version with a 1.5-liter engine for 114 hp, and CVT. But in January 2022, the HEV version of the Geely Emgrand appeared in announcements from Chinese MIIT.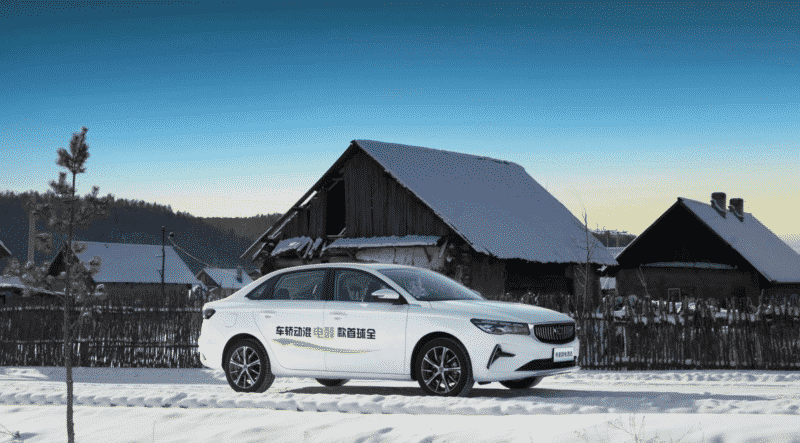 The Geely Emrand HEV got a 1.8-liter JLC-4M18H engine which delivers 132 hp. This engine can only be fueled with methanol. This engine works in pair with the 3-speed DHT Pro transmission. It integrates two E-motors (P1+P2). Last year it was presented on the Geely's flagship SUV called Xingyue L Leishen Hi-X. According to Geely, the pollutant emission of the Emgrand HEV is less than 5% of that of gas vehicles. The methanol consumption of the Geely Emgrand HEV is 9.2 L/100 km. Geely also compares the 9.2 L/100 km methanol consumption with 3 L/100 km standard gasoline consumption. It is mostly because of a cheap price of methanol. The Emgrand HEV can be presented at the Beijing Auto Show.
Winter Tests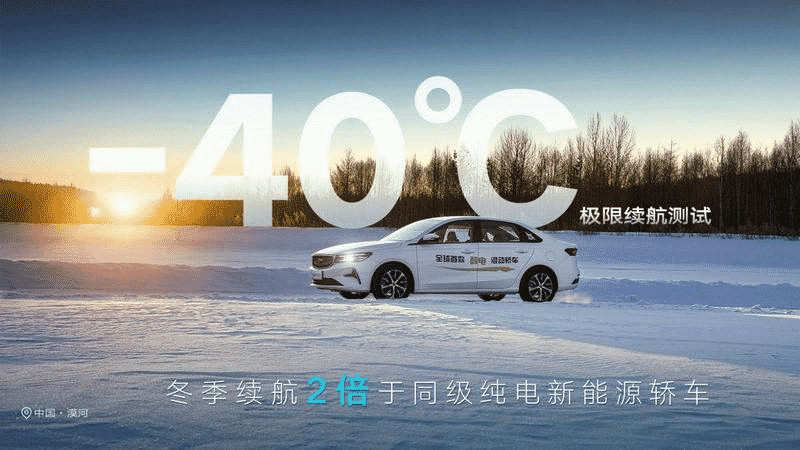 A lot of Chinese car companies have tested their vehicles in Yakeshi city, Inner Mongolia. This place is known as the coldest place in China. But Geely tested the Emgrand HEV in Mohe city, Heilongjiang. Anyway, Geely said the temperature there reached minus 40 degrees Celsius. And the Emgrand HEV has gone through 200 performance tests in these extreme conditions. Test pilots have driven around 150,000 km. They've tested Emgrand emission rates, battery, etc. Geely concluded the Emgrand HEV passed all the tests and proved the efficiency of methanol technology.
Geely and Methanol Brief Story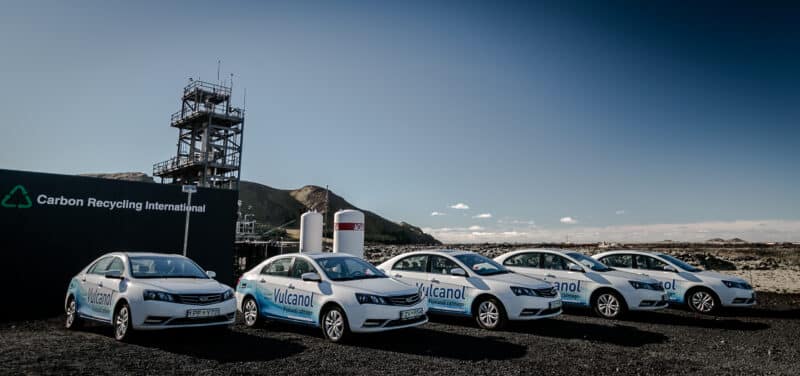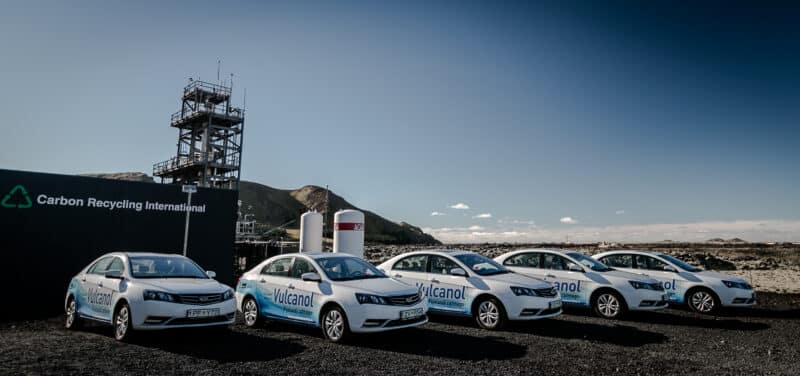 Geely started to explore methanol car technologies back in 2005. In 17 years, Geely has invested over 3 billion RMB (471,6 million USD) in methanol research. This company has applied for over 200 patents in the methanol sphere. In addition, Geely was the first car company in China to use methanol technologies on production cars. Since 2013, it has also taken part in several domestic and foreign methanol vehicle pilot projects. In past 17 years, Geely sold about 27,000 methanol cars, mainly commercial.
What's Up with Methanol in China?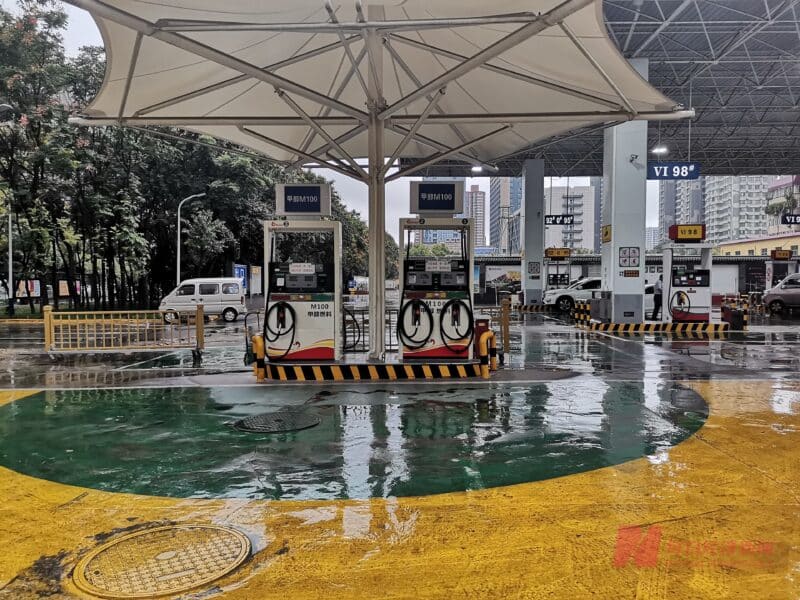 Chinese government plans to reach carbon neutrality by 2060. For this purpose, it supports various new energy projects. Methanol isn't an exception to this rule. Methanol stations could be found in every Chinese province, but in rather poor amounts. A city with the highest number of methanol stations is Xi'an, Shaanxi province. There are over 45 stations, and each of them can fuel 500 methanol cars a day. But, there are only 10,000 methanol vehicles in Xi'an, mainly working for taxi services. Methanol fueling and methanol cars are subsidized in Xi'an. In this city, 1L of methanol is subsidized at 0.6 RMB, and the price is 2.5 RMB/L. In comparison, the price of gas in China reaches 9RMB/L. Looks like a good deal, but the calorific value of methanol is 4,650 kcal/kg, which is much lower than the calorific value of 10,490 kcal/kg of 93-octane fuel. All in all, methanol is slightly more remunerable.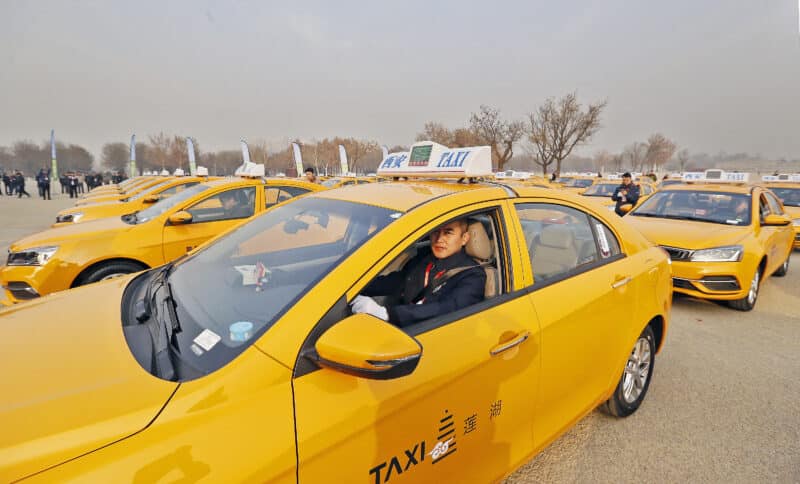 According to data from 2019, there are 115,000 methanol vehicles in China. Apart from Geely, Aiways and Haima Automobile also develop methanol vehicles. The exact amount of methanol stations is unknown. It's worth mentioning the cost of a new methanol station is about 1-3 million RMB (157,200-471,600 USD). In contrast, the methanol station converted from a gas station costs less, about 500,000 RMB (78,600 USD). So methanol companies try to convert gas stations, but not to build new methanol ones.
Right now it looks like this segment is only developing because of subsidies. There are few methanol stations in China, and the amount of methanol vehicles is also unimpressive. And only Chinese government knows what will happen to this industry further.
Source: Geely, Sohu, Geely Weibo, nbd, QIBEBT