Geely Emgrand 4th generation
On 30th May, Geely unveiled its latest model – 4th generation Geely Emgrand, confirming leaks we previously reported.
New Emgrand borrowed some of the design elements from Geely Xingyue, like a waterfall-style grid and the shape of the front bumper. However, the sides of the bumper seem not as sporty as Xingyue's.
Geely Xingyue L gave some inspiration to the new Emgrand.
The overall sharp design is underlined by a strong waistline that runs from the headlights to the taillights. The rear of the car decorates a big sign GEELY and hidden exhausts. For such a sharp and bold kind of design, I would expect them to be exposed.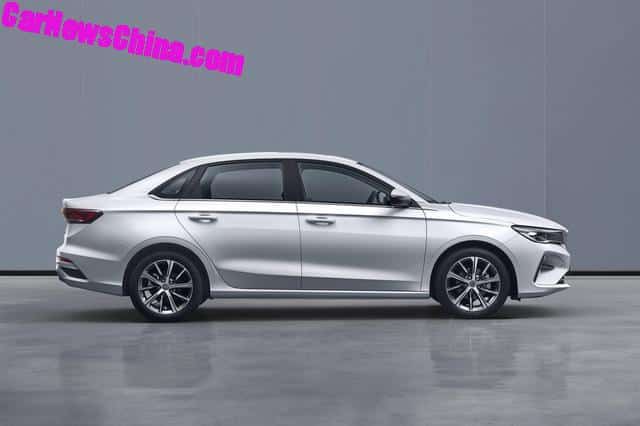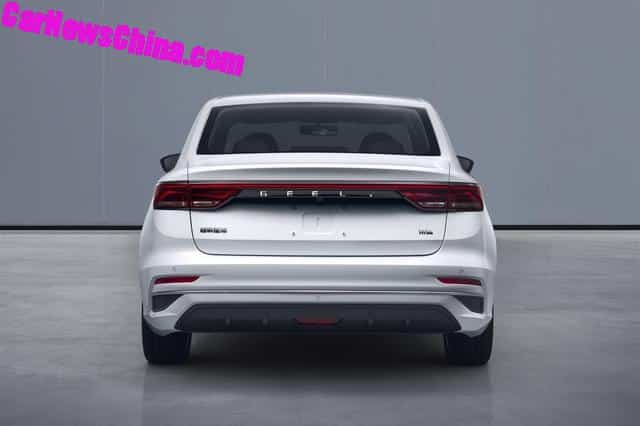 The size of the car is 4638/1820/1460mm, wheelbase is 2650mm. New Emgrand is expected to have a 1.5L engine with 114 hp and a 175km/h maximum speed. The drag coefficient is supposed to be 0.27Cd. We wrote more about the drag coefficient metric here.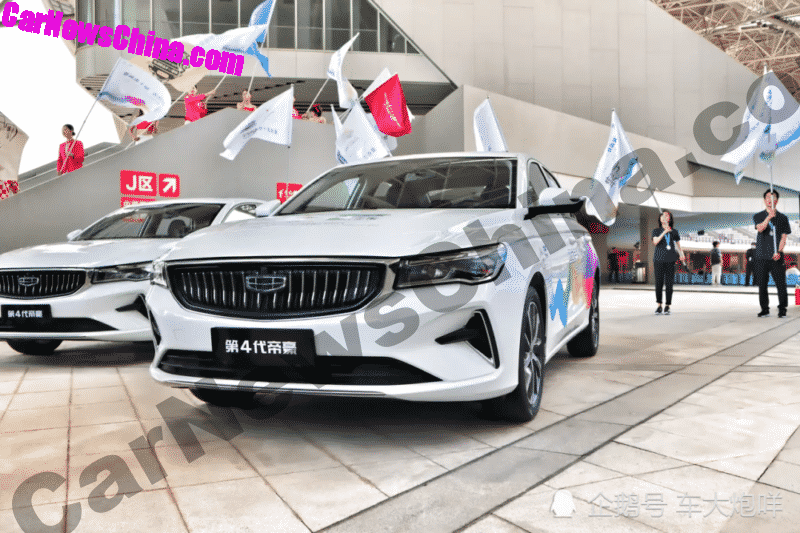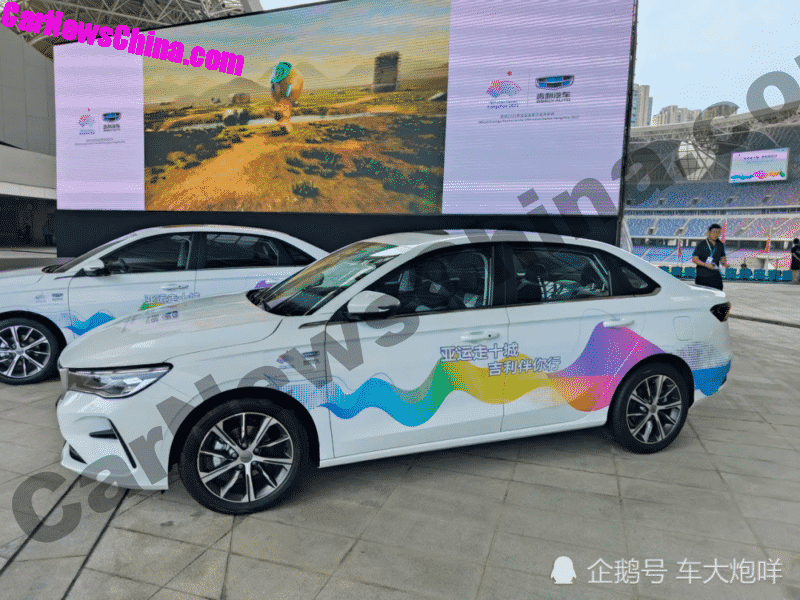 Since the launch of the first generation of Emgrand in 2009, it has been sales champion of Chinese brand cars for 9 years in a row. It was about time for Geely to refresh this legend as the third-generation model is at the end of its life cycle and is already surpassed in sales by Changan Eado.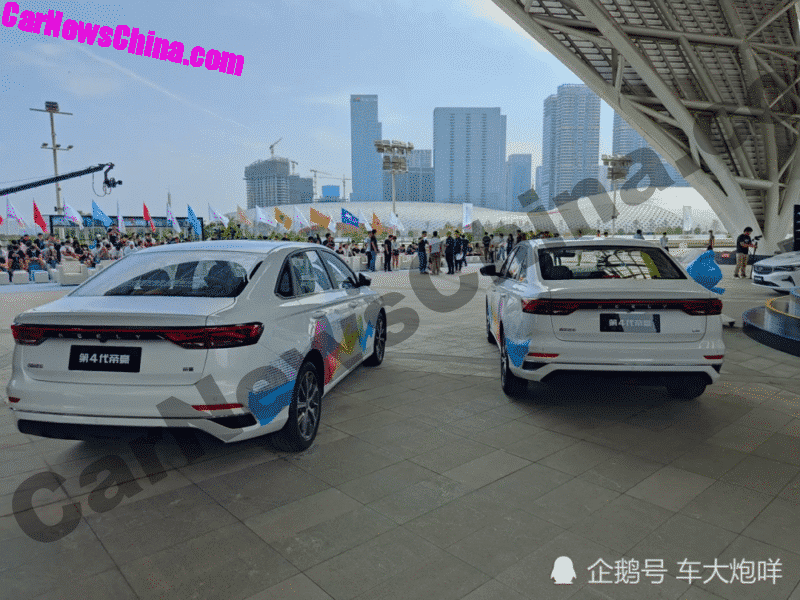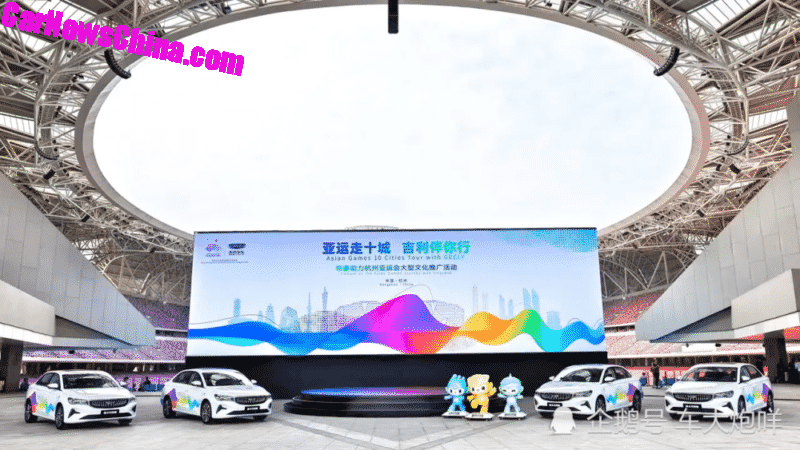 New Emgrand was unveiled at the event organized by Hangzhou 2022 Asian Games. It will be the official car of the games. By joining, Geely tries to tell us the fourth Emgrand will be a champion. Geely also claims it sold 1 million Emgrand cars as of today.
One of the displayed cars at the event was painted by Geely Emgrand current owners' messages as "100 thousand kilometers without repair", "easy to drive", "just buy Emgrand", "40 cents per kilometer", etc. I'm not sure where Geely took these comments, but I have to agree that the Emgrand series has a reputation for long durability and low price.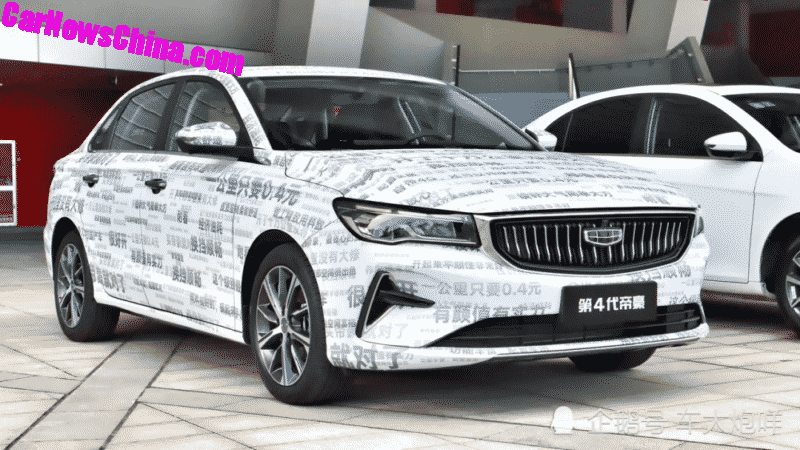 From a design point of view, the car was greatly improved, especially in technology and infotainment, attracting more younger consumers. However, we still talk about good old Emgrand – price is an important factor in customer decision-making. It is expected it will start at 63 000 yuan (10 000USD), which is quite pleasant.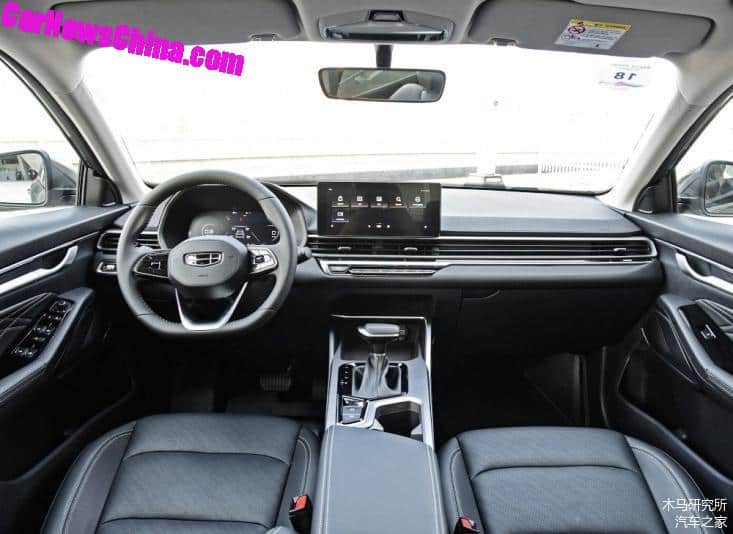 Source: LianZhongAuto, Geely Auto