Avatr has unveiled a special edition of their upcoming 11 electric SUV-coupe. The 'Avatr 011 MMW' was designed in collaboration with Matthew M. Williams, designer at Givenchy, a luxury fashion brand based in France. At Givenchy, the MMW label is used for a line of clothing using the same black coloring as the Avatr MMW edition. That edition is limited to 500 units.
We will crack on with the key feature of the Avatr 011. And it is styling. The special version got a full black scheme with all the decorative panels, rims, badges, etc., painted in this color. As for the general look of the Avatr 011, it has a strong Sci-Fi feeling with thin dual headlights and a smooth body shape.  
There are also plenty of MMW badges on the side of the car, brake calipers, headrests, etc.
Avatr 11 Interior
We saw the appearance of the 011 many times, but the interior was hidden for a long time. Now we can finally see that Sci-Fi continues inside the Avatr SUV. The special version trim level has a black interior with delicate silver accents on the center console, door cards, and seats. As for the steering wheel, it is incredibly sporty, with an oval shape. There also is a Face ID sensor behind the wheel, which monitors the driver's condition. The center tunnel has two wireless charging pads and a hidden cup holder area. The armrest itself looks small. Of course, the critical feature of the Avatr 011 is a total of three screens. One is the instrument panel display, while the other is for the passenger's infotainment. The central touch screen is floating and large.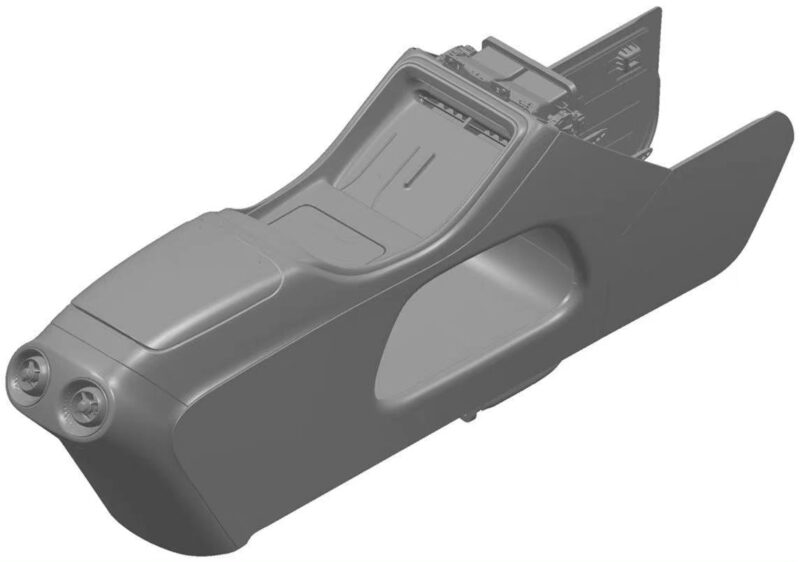 In addition, we got a patent image of the center tunnel. So there are two turbine-looking vents in the second row.
Moreover, we have found patent images of this monitor layout and functions. So the lower part of the screen has climate control adjustments, a call button, and the main menu. In the menu, there are six main sections: quick control, driving control, body settings, light adjustment, driving assistant, and safety maintenance.
Avatr 11 Specs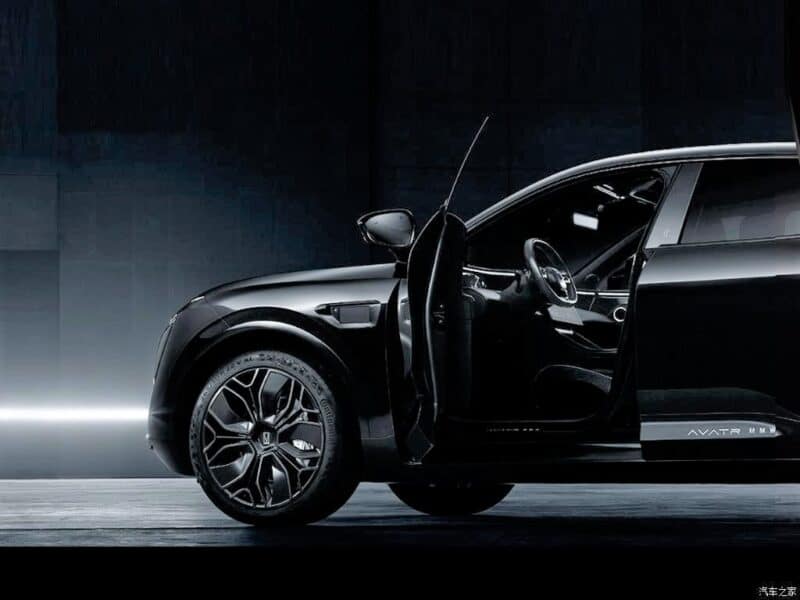 The Avatr 11's dimensions are 4880/1970/1601 mm with a wheelbase of 2975 mm. It has a 4 and 5 seat layout. The peak power of this beast is 578 hp. Acceleration from 0 to 100 km/h takes 3 seconds. As for the top speed of the Avatr 11, it reaches 200 km/h. The Avatr 11 got a CATL ternary battery (NMC) with a 90.38 kWh capacity. As for autonomous driving, the Avatr 11's autonomous driving system comprises 3 LIDAR sensors, 6 millimeter-wave radars, 12 ultrasonic radars, and 13 cameras. The "brain" of this system is Huawei's computing platform, capable of 400 TOPS. It will be officially released in Q2 2022.  
Source: Avatr Weibo, Weibo 汽车拍客阿睿, Autohome