Sany Group is a Chinese heavy truck, semi, and pickup maker. As we learned today, it also developed its battery swap infrastructure. It recently launched a company with a business scope in developing the vehicle battery swap infrastructure, chargers sales, etc. Sany has already built battery swap stations for heavy trucks. And it looks like the newly formed company could also be aimed at the private vehicle segment.
What is Sany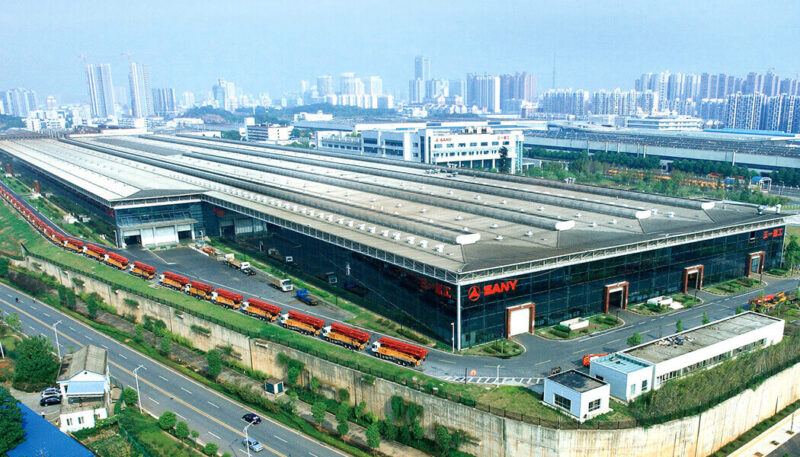 Sany is a Chinese commercial vehicle and heavy machinery giant operating since 1994. It ranks 468th in Forbes Global 2021 with profits of 2.2 billion USD. It not only makes excavators, cranes, and trucks, but it also provides wind turbines. Now Sany is making a step forward in new fields like renewable energy, housing, fire protection, and even the military.
New Battery Swap Company Under Sany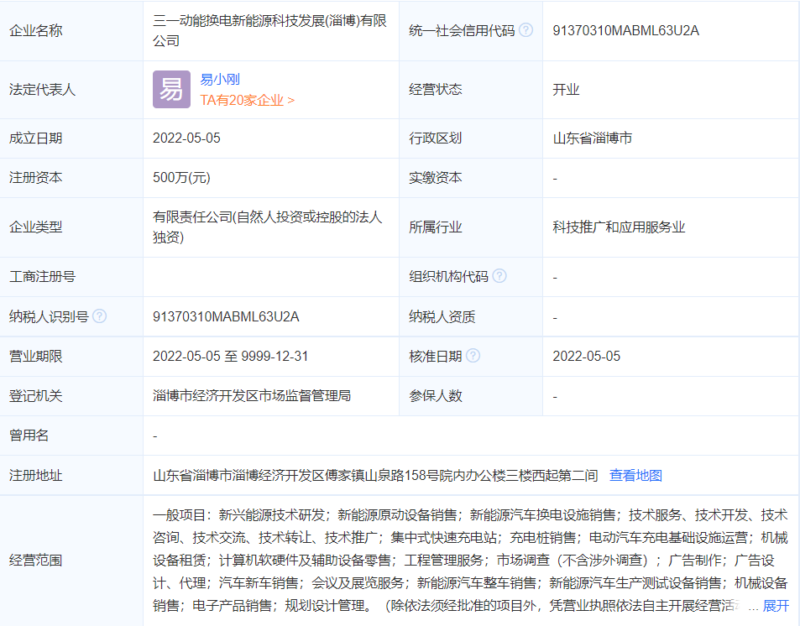 First, let's get acquainted with a new company under Sany. It hasn't got an international name yet. The Chinese name is 三一动能换电新能源科技发展(淄博)有限公司. We can translate it into English as Sany Kinetic Energy Battery Swap New Energy Technology Development (Zibo) Co, LTD. Zibo is a Chinese city in Shandong province, and this company has a registered address here. For simplicity, we'll call it "Sany Kinetic".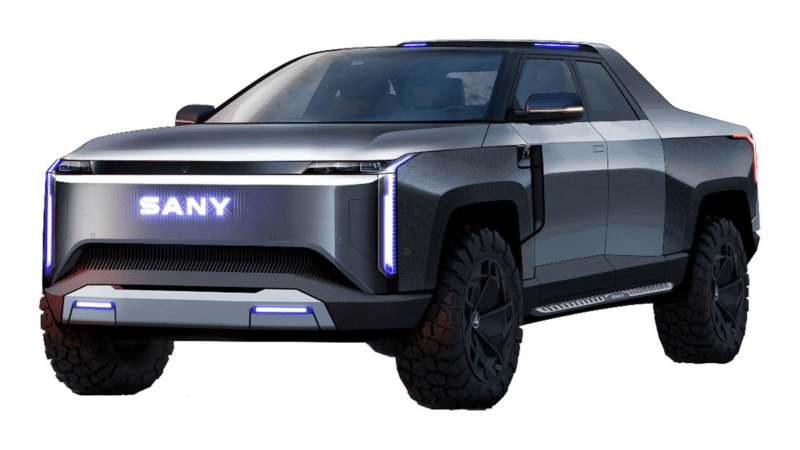 As we have already mentioned, Sany Kinetic has a business scope in developing the vehicle battery swap infrastructure. Unfortunately, they haven't made it clear if they'll develop batteries for trucks only or private cars as well. Sany has already designed battery swap stations for heavy machinery, so the newly formed company can focus on the private-car sphere. So there is a chance that the first truck from Sany will get a swappable battery.
Sany Battery Swap Stations For Trucks
Sany is highly involved in battery swap technologies for heavy machinery. In November 2021, this company presented its Intelligent Battery Swap Station for trucks. Every station has eight batteries inside. Each of them can be charged in one hour. It takes five minutes for a station to swap batteries. It can provide 168 operations daily.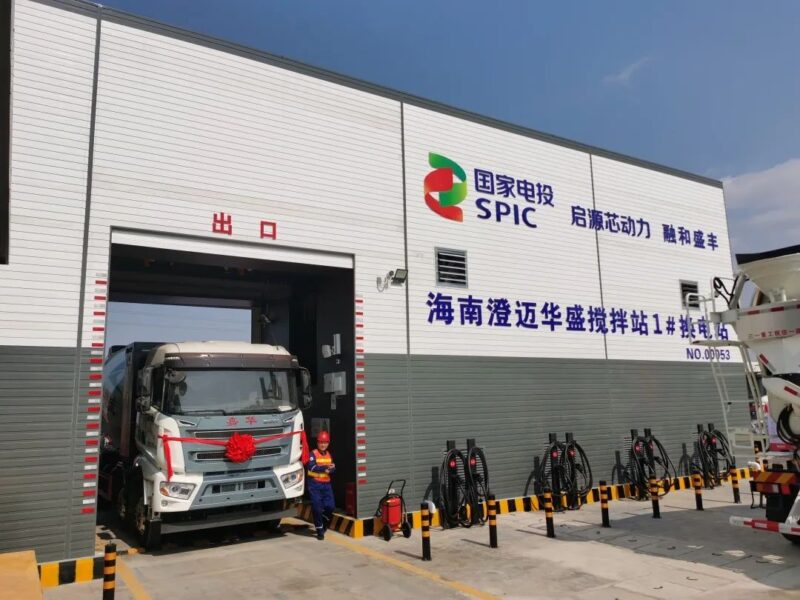 Sany has launched three battery swap stations in Hainan. They work with SPIC (State Power Investment Corporation) and Hainan Huasheng. SPIC is a company involved in heavy machinery fast-charging stations development. It also develops new energy trucks. Hainan Huasheng is a building company.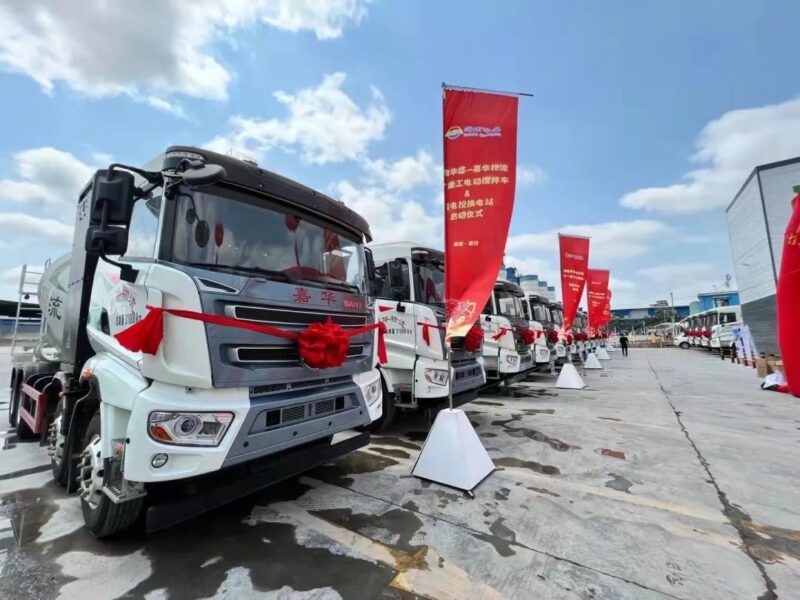 Back to Sany, it develops not only battery swap stations. This company also sells new energy trucks. In 2021, it sold 1,497 NEVs (including ones with swappable batteries, hydrogen trucks, and EV trucks). In March 2022, Sany delivered 30 cement mixer trucks with swappable batteries to Hainan.
Sany Group rapidly develops new energy-heavy machinery. And now, Sany Kinetic will also be involved in battery swap technologies. Maybe they will also build battery swap stations for private cars. We will keep an eye on this situation, so stay tuned.
Trucks With Swappable Batteries Are Getting Hip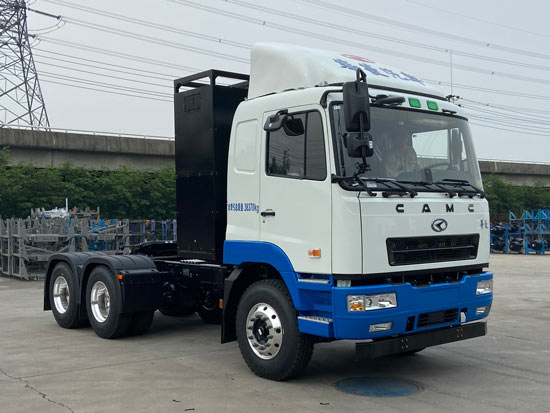 Worth mentioning that Sany isn't the only Chinese company that makes trucks with swappable batteries. Other industry giants like XCMG, Hanma Technology and Bei Ben are also involved. The leader in trucks with swappable battery sales is CAMC, with their model called HN4250B36C6BEV. In Q1 2022, its sales reached 363 vehicles.