An electric pickup truck from Sany Group leaked online. The company under Sany has applied for its patents. It has a modern design and massive ground clearance. This truck could become a competitor to an upcoming M18-1 electric pickup from Dongfeng.
What is Sany?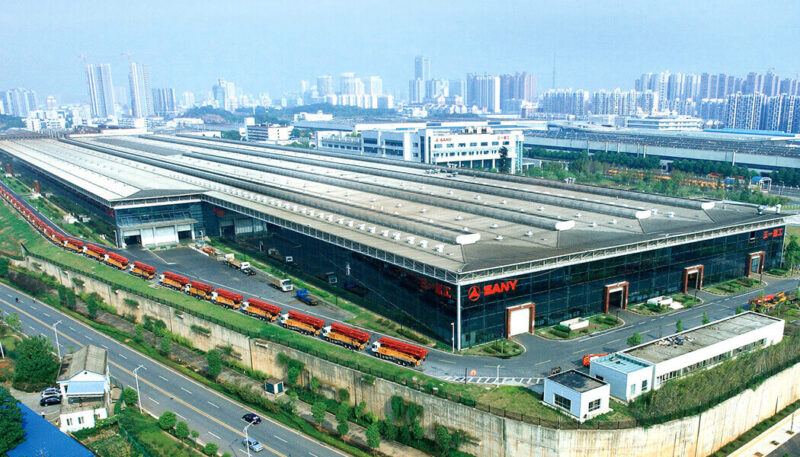 Sany is a Chinese commercial vehicle giant that has been operating since 1994. It ranks 468th in Forbes Global 2021 with profits of 2.2 billion USD. It not only makes excavators, cranes, and trucks, but it also provides wind turbines. Now Sany is making a step forward in new fields like renewable energy, housing, fire protection, and even the military. And it looks like Sany is aimed at the passenger vehicle segment, as their first pickup truck has leaked online.
Electric Pickup From Sany Group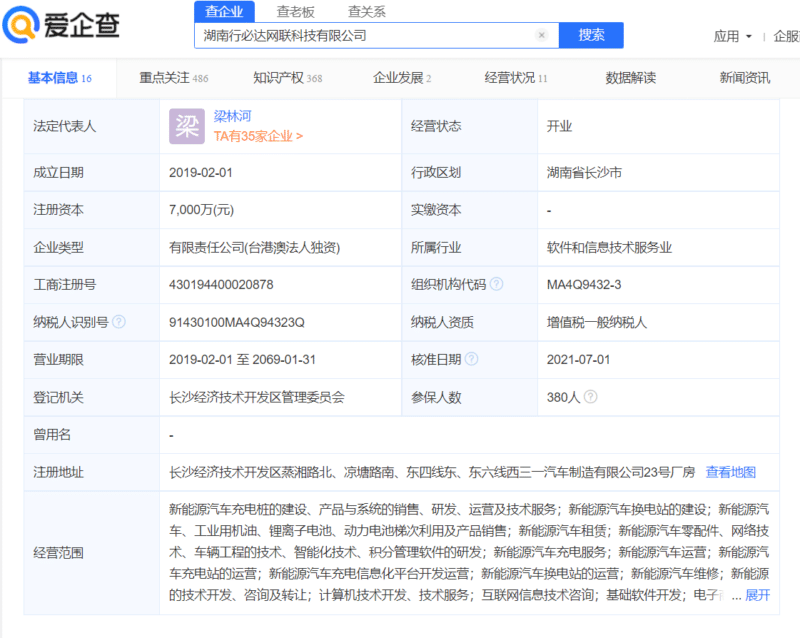 We will crack on with the company that applied for a patent for this pickup. Its Chinese name is Hunan Xingbida Network Technology (湖南行必达网联科技有限公司). Its international name hasn't been revealed yet, so we can probably call it Xingbida. It was launched in 2019 with Sany Group as the sole shareholder. It has a business scope at EVs, EV charging piles, swappable batteries, etc. And now, Xingbida has applied for patents for its first EV. No wonder it appeared to be a truck.
As we can see from the patent images, the pickup truck is branded Sany, not Xingbida. It is an understandable step because Sany Group is a widely known company. As for the appearance, the truck has futuristic vibes with vertical running lights and high beams in thin horizontal elements. The Sany logo is also luminous. There are two strange elements near the running lights that could hide charging ports.
From the side, we can highlight this truck's pop-out door handles, decent ground clearance, and a lot of sharp lines. Worth mentioning that it also has the Sany logo on the wheels. The size of this truck wasn't detailed, but it looks smaller than a full-size truck. The Sany truck has a comparatively short trunk.
As for the back of this truck, we may see it got the taillight unit and two reflectors. It also got parking sensors and cameras on the front and rear ends.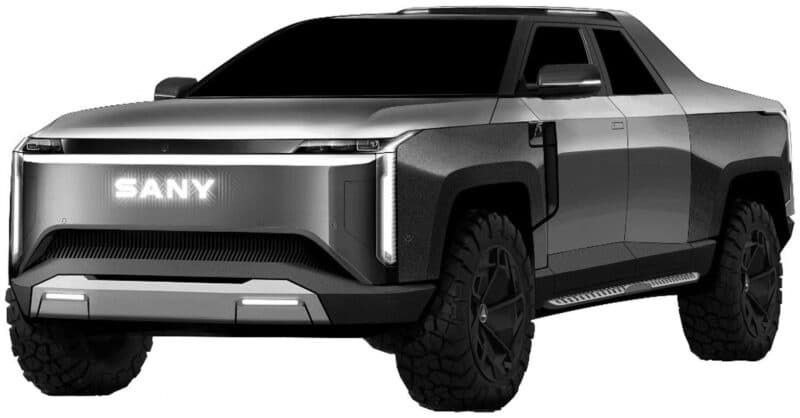 There are no specs for this pickup truck yet. Sany now works closely with CATL, so the truck can get this company's battery. The date of its debut is another riddle. But now we know what Sany is up to, and we will look for its pioneer in the passenger car segment.
Source: Sany Group, Aiqicha, Weibo 汽车拍客阿睿, Forbes