Trumpchi showed off its electric concept sedan, TIME, at the Guangdong-Hong-Kong-Macao Greater Bay Area Auto Show – which is a terrible name, so we simply call it the Shenzhen Auto Show. Trumpchi is a Chinese car brand under GAC. Last year, this car was first officially unveiled at the Guangzhou Auto Show to explore the future luxury sedan market. The TIME is based on GAC's design language for EVs called 'Teardrop on the Blade'. One of TIME's highlights is its aerodynamics with a low drag coefficient of 0.191cd.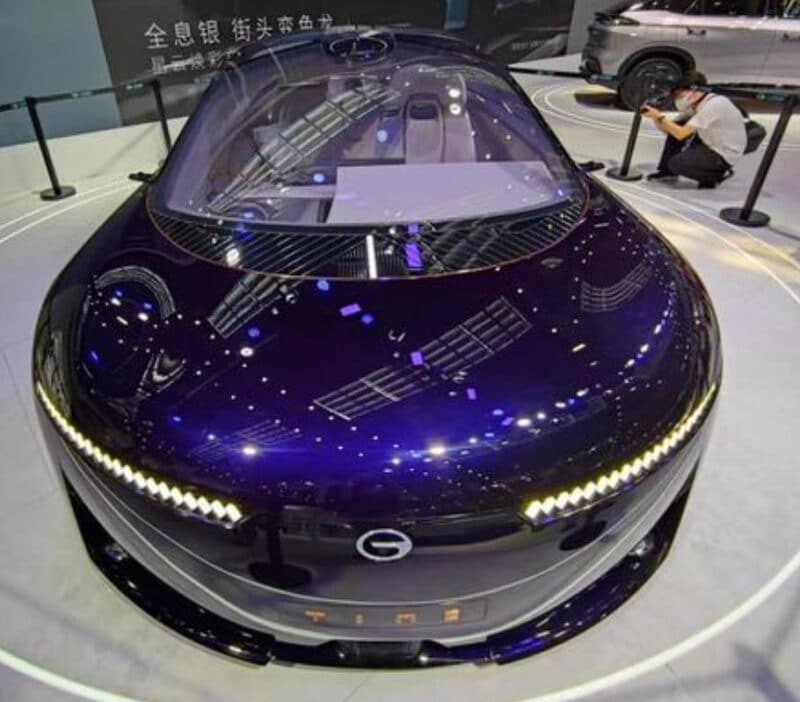 The rounded and smooth front features headlights that can switch on and off in a sequential manner from left to right or right to left with the GAC logo in the center.

From the side, the TIME looks sleek with a water droplet design. The sunroof extends all the way to the rear window while the rear of the car slopes inward to reduce the drag coefficient.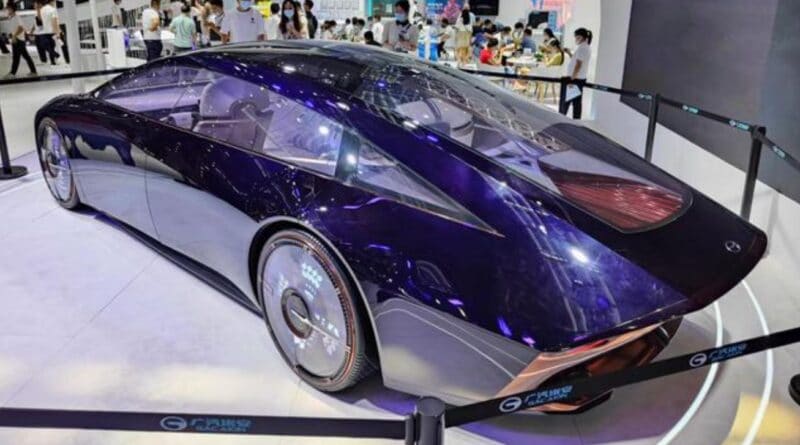 The rear features a hatchback design with a geometric cut that emphasizes the sharpness of the car, differing from the rest of the car's rounded shape. In addition, the wheel hub creates a 3D dynamic illusion on the 2D plane.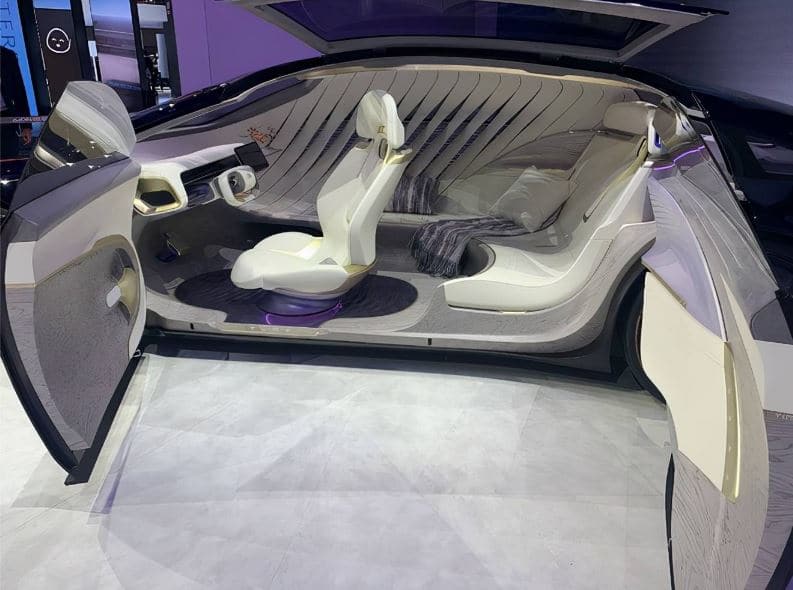 The TIME doors open in 3 ways: large gull-wing doors covering the whole cabin, normal front doors, and suicide rear doors.
Furthermore, GAC claimed that the TIME has Level 4 autonomous driving capabilities with lidar and sensors embedded into the body.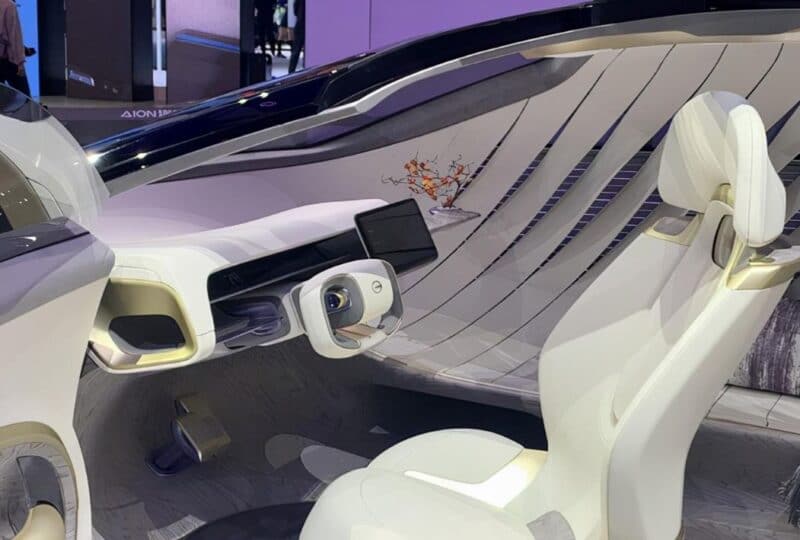 The interior is equipped with a suspended central control screen, a small LCD instrument panel, and an arty fake tree on the right side of the central control screen. The steering wheel is small with a flat bottom and top. When driving autonomously, it looks like the steering wheel might be able to fold away.
The TIME only has a single front seat. The space of the other front seat is taken by the sofa that extends to the rear part of the cabin. Moreover, the front seat can turn around. If the car drives autonomously on Level 4, the driver can turn the front seat and chat with the passengers.
GAC didn't release more information about the TIME's interior or powertrain. We'll continue to pay close attention to the TIME for more details from GAC.