Yesterday we saw the launch of the spectacular Faraday Future FF91, a concept-prototype of an electric SUV-MPV that will hit the market in 2018, if the company manages to build a factory, because they don't have any just yet. Here is everything we know about the car so far: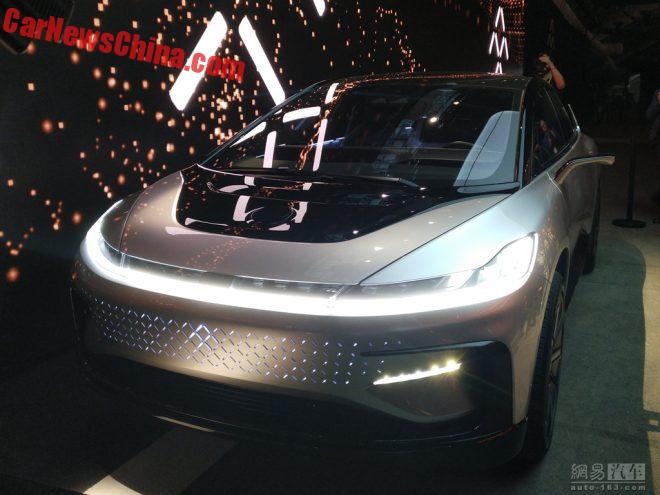 The FF91 stands on a platform called Variable Platform Architecture (VPA). It will be powered by two electric motors, one on the front axle and one on the rear axle. Combined output is 1050 horsepower. The company did not release a number on torque. Range: 608 (EPA est.) and 700 (NEDC est).
It will do 0-60 mph in 2.39 seconds. The motors will get their juice from a 130 kWh "high density" battery developed with LG Chem. A home charger will charge up to 50% battery in 4.5 hours on 240V.
The FF91 will have a fully autonomous mode. The get around safely it is equipped with 13 long and short range radars, 12 ultrasonic sensors, 10 high definition cameras, and one 3D retractable lidar.
Size: 5250/2283/1598, and wheelbase is 3200.
All numbers as claimed by FF.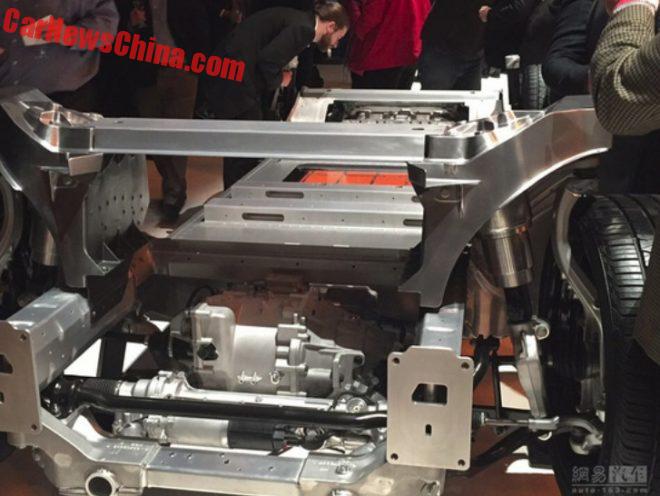 The platform showing the chassis with a motor on each axle. The batteries will be located under the floor, between the axles.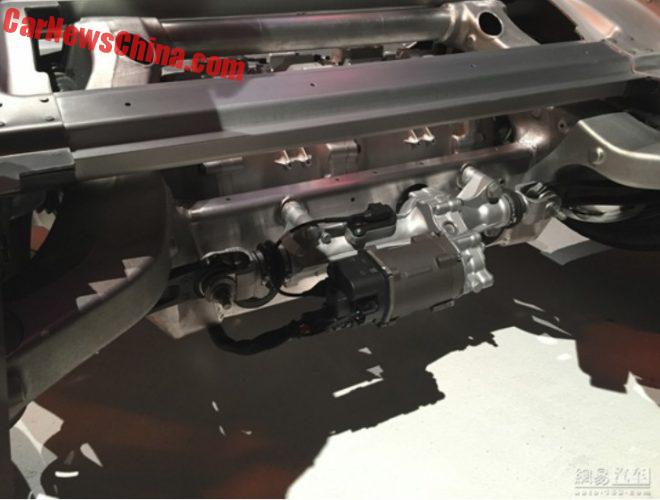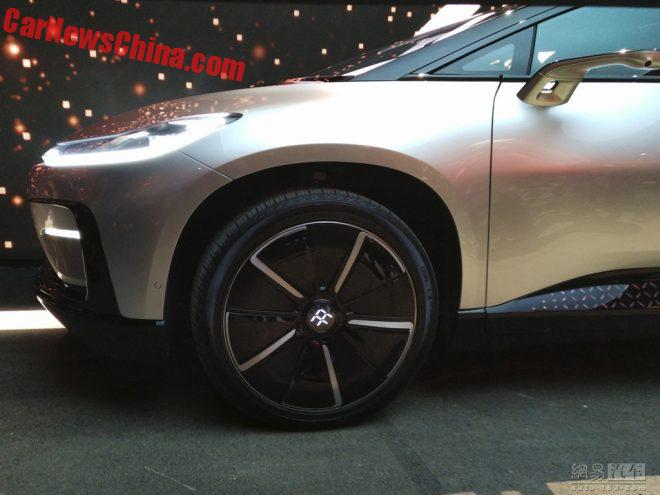 The infotainment system comes from LeEco. The FF press release says the following:
Through its strategic partnership with LeEco, a global Internet company that seamlessly blends devices, content, applications and distribution into a first-of-its kind ecosystem, FF 91 offers the ultimate in-car connectivity. FF EcoSystem integrates users' digital lives into FF 91, giving access to the apps and content, while learning user's preferences over time to create a smarter, more personalized experience.
This is the same system that will also be used in the upcoming LeEco LeSee electric car, which will be manufactured in China.
They only opened the doors for a short time during the show. The interior looks properly concept with a racy steering wheel, a lot of screens, and piano black panels.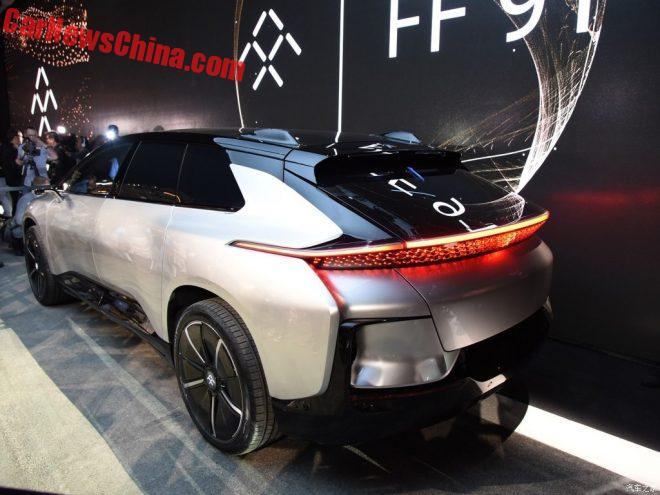 Other goodies include: facial recognition so you don't need a key. Camera's will recognize your face when you approach the vehicle, and the system will open the door. Once inside, the vehicle will check you face again and remember your personal preferences.Very nice. But it gets even better, and a little weird as well. Again from the press release:
(The) FF91 can not only recognize faces, but also facial expressions and moods it uses to auto-prompt an experience to match, using music, temperature, scent, content, massage and more. Users' facial recognition data is saved natively and securely in the vehicle. 
So when you are angry it will release flowery scents and calming music and friendly messages. They say that the facial facial recognition data is saved only inside the vehicle.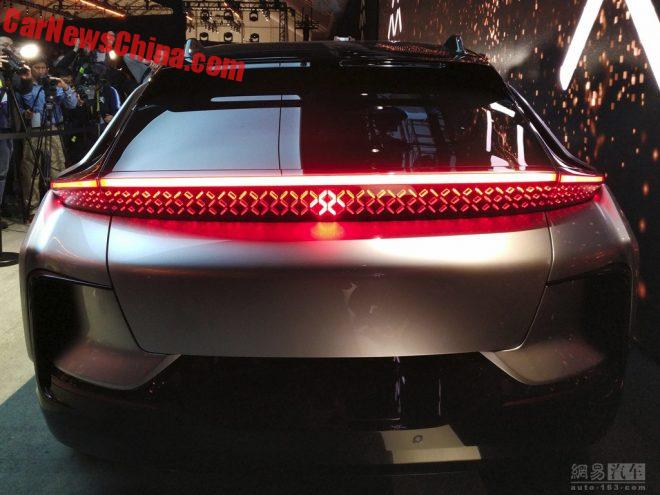 Rear light looks great.
FF will also create a FFID account, a system that remembers your settings everywhere:
Creating a FFID account establishes a global profile that travels with users through the FF EcoSystem and remembers personal preferences, such as seating positions, favorite music and movies, ideal temperatures, and driving style settings to ensure users have a consistent experience across the FF EcoSystem.
Yesterday on stage FF said this FFID account allows users to hop into different FF91's, which then will recognize the user and set up his or her preferences. It is not entirely sure what the account is using to recognize users, but it can't be the facial recognition, because those data are only saved inside the vehicle, at least according to the press release.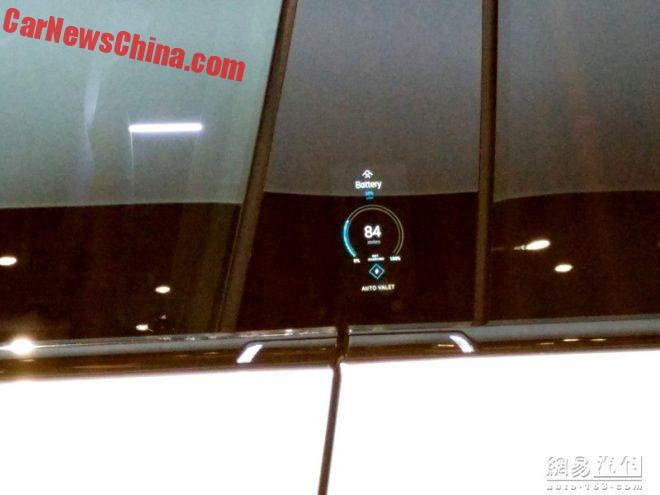 This is the B-pillar based panel, which also includes the camera that will check out your face. Here it shows the battery status.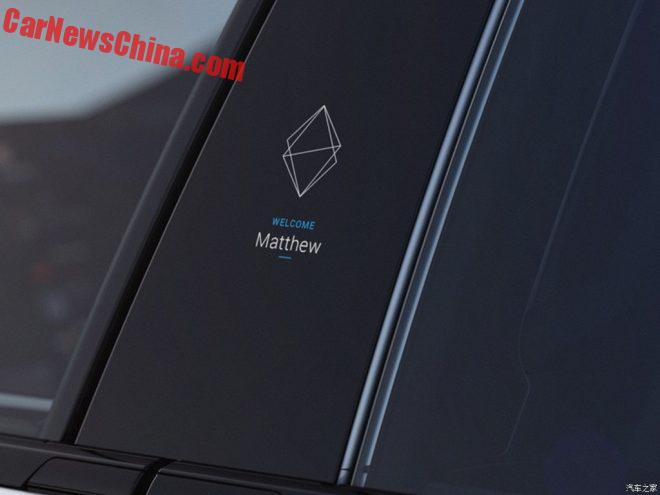 And here it welcomes a certain Matthew.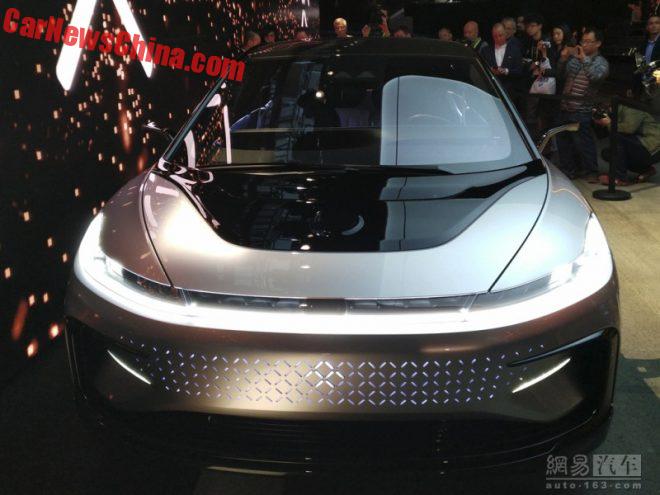 It is a fine looking car packed with interesting technology. FF appears to have at least two more-or-less working units at the moment. They say they want to start deliveries in 2018. That seems hopelessly optimistic for a company without a factory. All they have is a piece of land that isn't even properly cleared. The building of the factory hasn't begun yet. So they have to do that first, outfit it, setup production, do all the testing and checking, and start the actual production. It is early 2017 now. That leaves FF two years to pull it off. That os not going to be easy. Delays however are not unheard of in the EV business, just look at Tesla. Anyway; we will be watching.