Another day, another EV from China. AITO has released official photos of the M5e, its first fully electric car. The car will be made available by September.
AITO (Adding Intelligence To Auto), a brand owned by Seres, already has the M5 electric plugin hybrid but is now teasing a BEV version. It was co-developed with Huawei, which provided the electric motors for the hybrid drivetrain.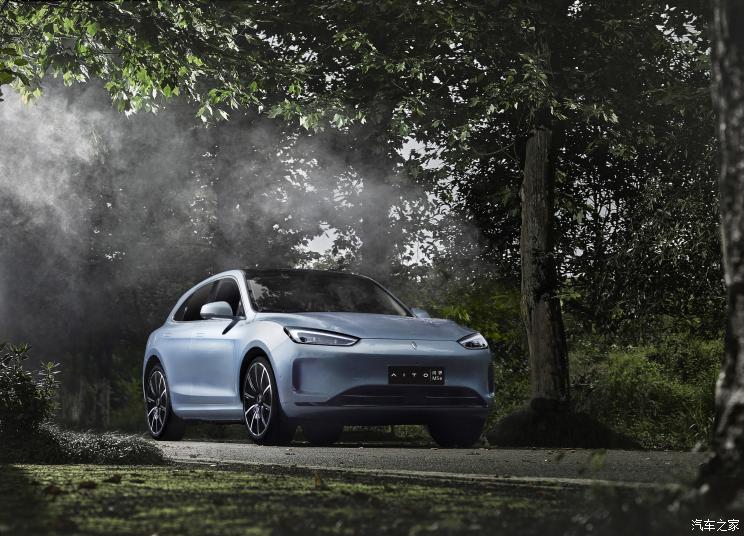 The M5e looks like the M5 but has some differentiation. For example, the front is completed sealed, as there is no need to cool an internal combustion engine. However, there is a dark vent area in the shape of a trapezoid directly under the nameplate. There are two additional air intakes under the headlights. Both help to improve the car's aerodynamic performance.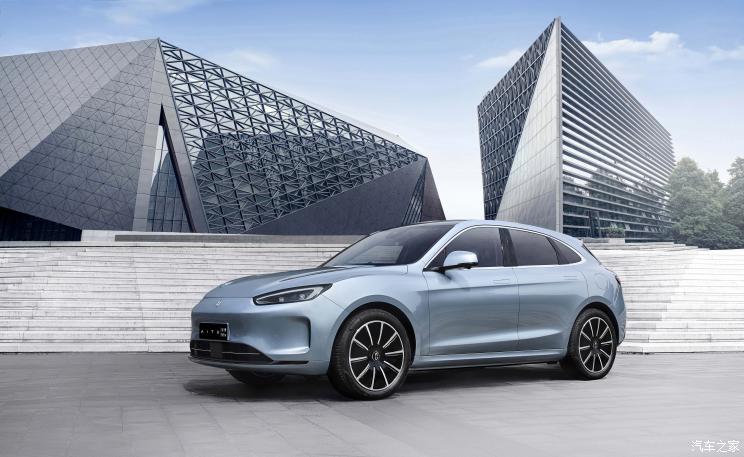 The rest of the purely electric SUV's body, including the sides and roof, is just like its hybrid cousin's.
The M5e is 4785 mm long, 1930 mm wide, and 1620 mm tall, with a wheelbase of 2880 mm. The M5e's wheelbase is longer than the M5.
As for performance, the M5e comes as a single or double-motor configuration. The single electric motor setup produces power of 200 kW, while the dual-electric motor version has an additional 165 kW motor. The electric motors are supplied by Huawei.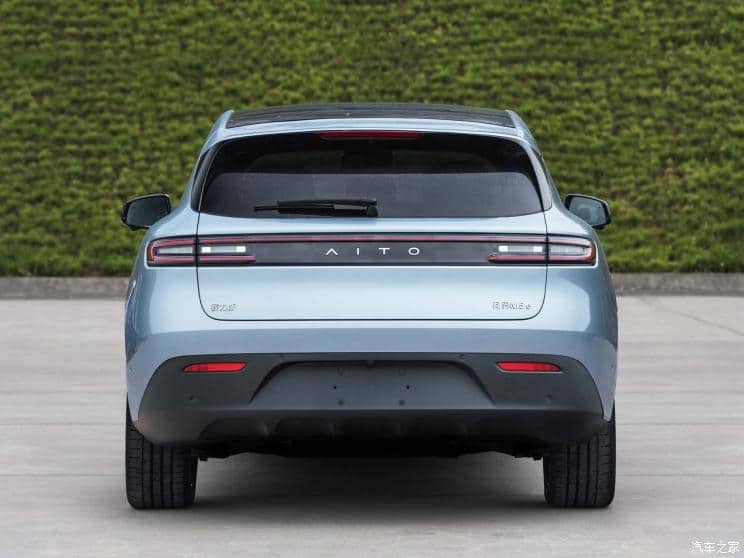 The M5e is powered by a lithium phosphate battery, but the driving range has not been revealed yet. However, the M5 hybrid claimed a driving range of 150 km, meaning the purely electric version should do significantly better.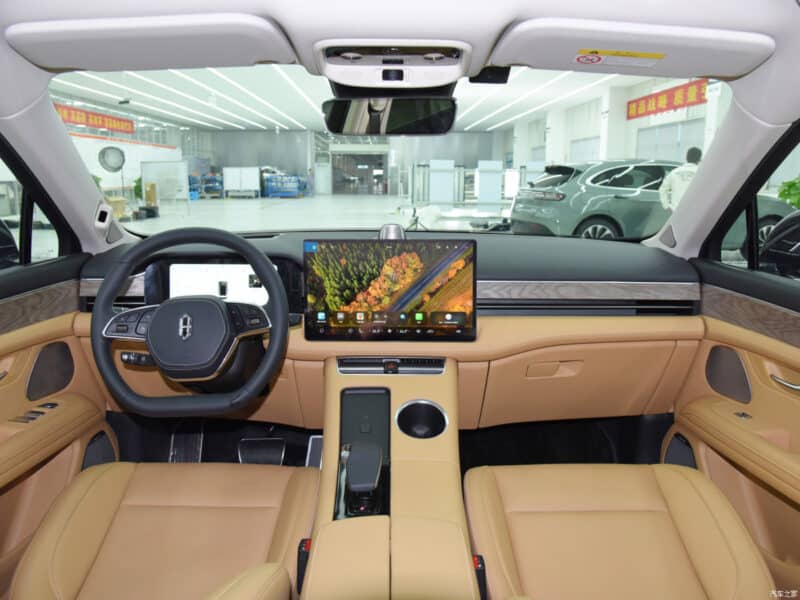 Inside, the M5e is not expected to be much different from the M5. The hybrid used in-car electronics and infotainment system supported by Huawei's Harmony OS. One of the quirky features of the M5 is the ability to simulate different engine and exhaust sounds, which could fake gear shifting sounds. We won't be surprised to see the same feature on the M5e, which be completely quiet otherwise.
There is a large touch-enabled screen for accessing the settings, under which is a conspicuous cup holder.
The M5e will ride on 19-inch rims, but you can upgrade to 20-inch.
There is no pricing info yet.
Seres sold 5006 AITO M5 units in May 2022.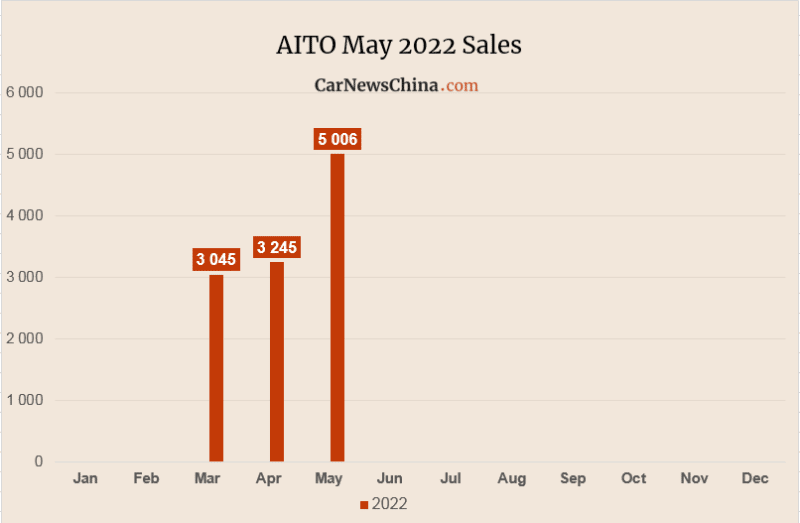 You can read about Seres (formerly Sokon) in this article by my Car News China colleague Leo.
Edited: changed info about the battery of the M5e.