Recently, Chinese media reported that Tesla China demands subsidies back from some corporate customers, which cars didn't make it to reach 20,000 km in 2 years. It is caused by Chinese policy on Government Subsidies for the Promotion and Application of NEVs. Let's sort it out together.
Where Is The Crux Of The Problem?
In 2010, China launched a pilot program to provide government subsidies to buyers of new energy vehicles. This program became very ambitious in two years. In 2012, the Chinese Government set a goal for EV sales volume (not NEVs) to exceed 5 million cars from 2012 to 2020. The sales volume has risen drastically. But some car companies appeared to cheat to receive subsidies. They registered vehicles illegally, used smaller batteries in production, or falsified clients. Some car makers sell EVs to their own operating companies.
To prevent further fraud, in 2016, the Chinese Government adjusted the policy stating that NEVs, purchased by corporate customers should have a cumulative mileage of 30,000 km in 2 years. This threshold was set to prevent subsiding vehicles that weren't operating. Later, the Government l required mileage to 20,000 km in 2 years. This policy doesn't extend to special-purpose vehicles, official vehicles of CCP, etc.
Tesla China Story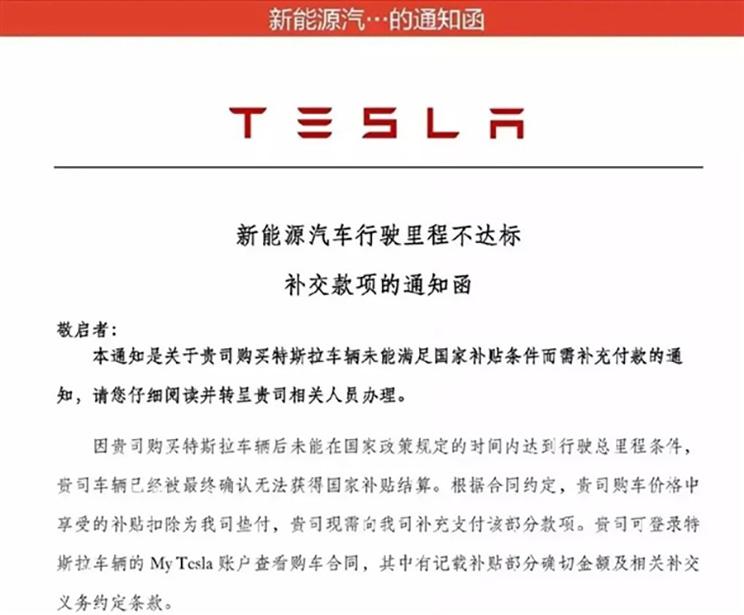 On June 21, information about notice letters from Tesla to corporate clients emerged online. Tesla demands that companies make payments to it. Its main reason is that corporate clients' cars haven't reached mileage conditions. Since their cars didn't face requirements, Tesla couldn't apply for the full subsidy. So it pursued the money from customers to compensate for losses. As it goes from notice letters, these payments were a part of a contract between Tesla and its client. So it is a fair deal.
According to Chinese media, Tesla isn't the only company to have disputes over subsidies. Previously, Asiastar Bus, Ankai Automobile, and other companies also demanded payment from customers as a compensation. Worth mentioning that NIO, XPeng, and BYD were reported to won't pursue compensation from clients.