The Changan Shenlan SL03 is a sedan jointly developed by Changan New Energy, CATL, and Huawei. Now the all-electric version of the SL03 appeared at the Chongqing Auto Show. It is ready for pre-sale with 700 km of range (CLTC), 258 hp, and a starting price of 179,800 RMB (26,880 USD). Let's get to know the SL03 better.
Briefly About Changan Shenlan SL03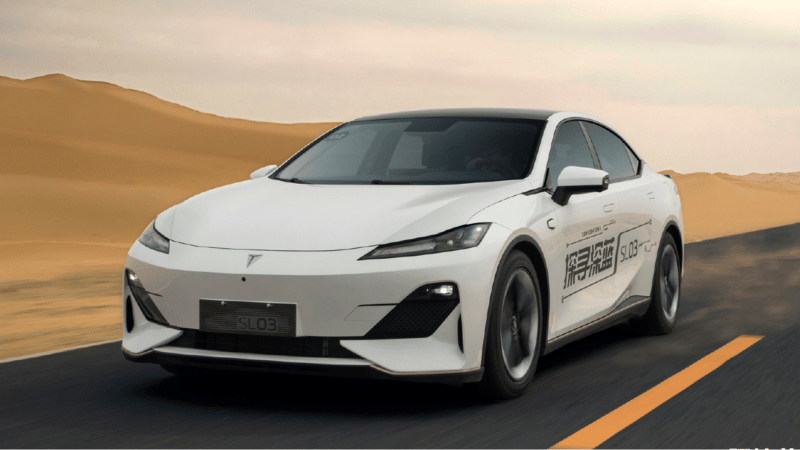 Shenlan is a joint project between Changan, CATL, and Huawei. Its first car's name was a riddle for a long time. We knew it only by its code name, 'C385'. Later, it appeared in the MIIT announcements with an odd name, 'SL03'. Aside from the name, it is an exciting vehicle.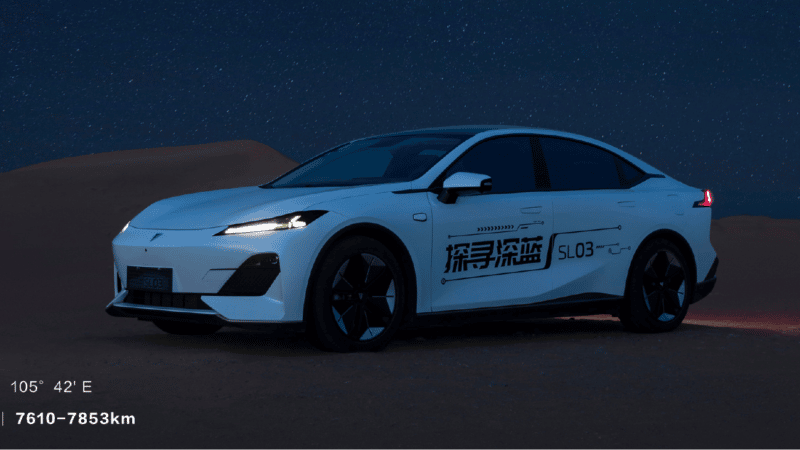 The Shenlan SL03 is a mainstream sedan that stands on the EPA 1 platform. Its dimensions are 4820/1890/1480 mm, with a wheelbase of 2900 mm. So the SL03 is 106 mm longer than the Tesla Model 3. It has RWD only and goes with three powertrains: EV, EREV (range-extender), and FCEV (hydrogen). And now, the all-electric Changan Shenlan SL03 is ready for pre-sale.
Changan Shenlan SL03 EV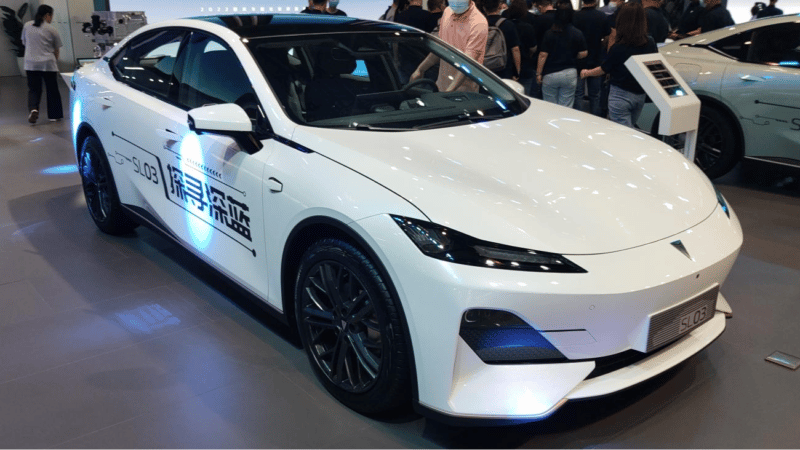 The production version of the SL03 EV appeared at the Chongqing Auto Show today. It stays in line with the version we saw in MIIT announcements. The Changan Shenlan SL03 has sporty proportions, thin headlights, and a rear light bar.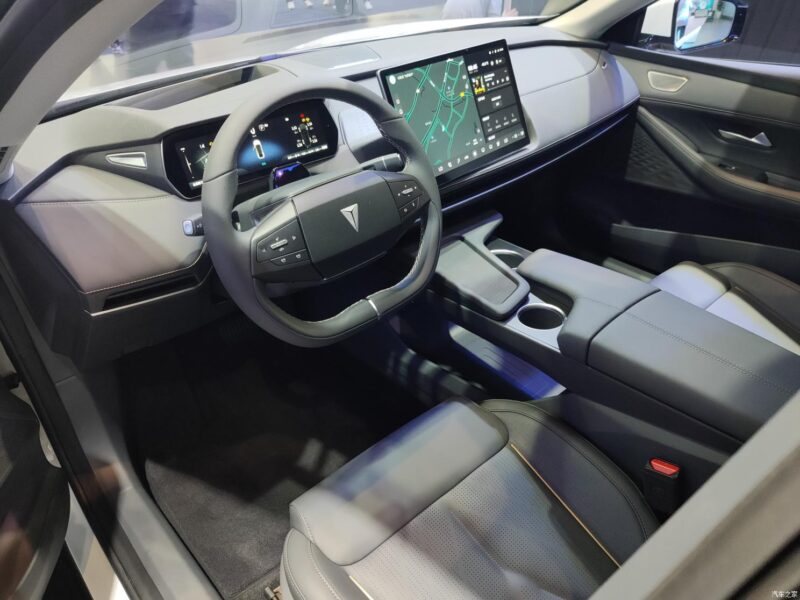 The interior of the SL03 looks modern and simple. There is a huge 14.6-inch screen that can turn right or left, a sporty steering wheel with a flat bottom, a wireless phone charging pad, and two cup holders. The SL03 seats are wrapped in perforated leather. We haven't seen the second row and the trunk.
Now let's talk performance. The SL03 EV has two versions. The first one has a 160-kW (218 hp) electric motor on the rear axle. As for the second version, it is more powerful and offers 190 kW (258 hp). We don't know the battery capacity of the SL03 yet. But its range is 700 km (CLTC). The SL03 EREV's range reaches 1,200 km (CLTC).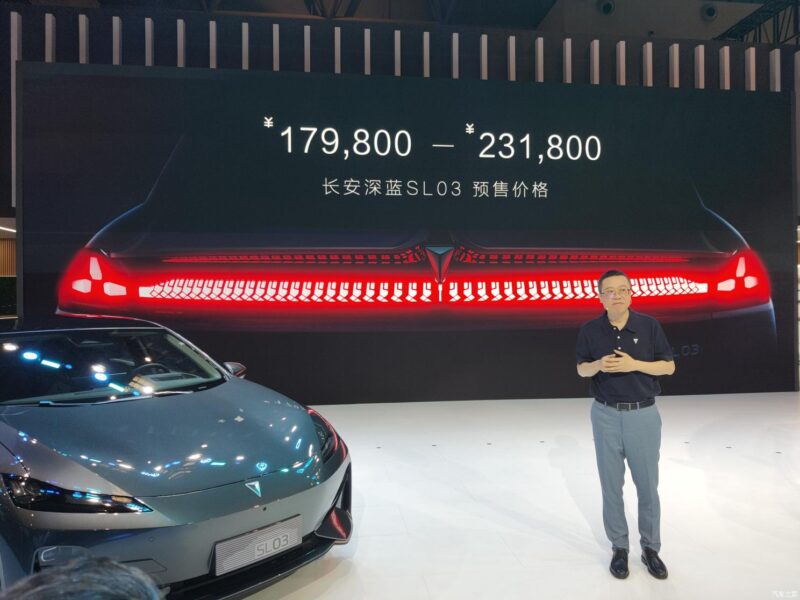 The Changan Shenlan SL03 EV has a wide price range. It starts with 179,800 RMB (26,880 USD). For a comparison, a starting price of the Tesla Model 3 in China is 290,000 RMB (43,350 USD). As for the highest price of the SL03, it reaches 231,800 RMB (34,650 USD). Unfortunately, the price range wasn't detailed yet. So the differences between versions are unknown. In July, Changan Shenlan will launch the SL03 in China. We will keep an eye on this exciting vehicle, so stay tuned!
Source: Changan Shenlan Weibo, Autohome