This is the Bestune B70S Black Warrior Edition, a sinister special edition based on the regular Bestune B70S. The Black Warrior Edition comes with an all black color scheme, with a black body, black roof rails, black bumpers and mirrors, and darkened windows.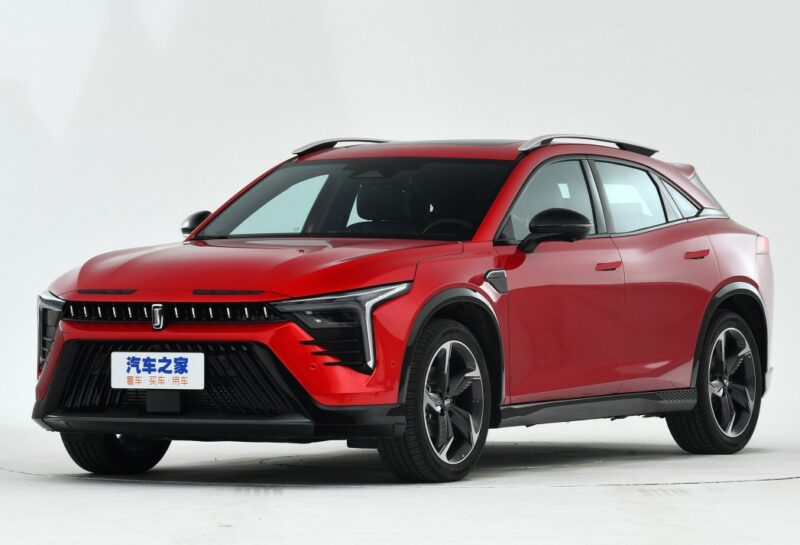 This is the regular Bestune B70S, and it is quite a good looking car. Bestune, formerly known as Besturn, is a brand under First Auto Works (FAW). The Bestune B70S was launched on the Chinese car market earlier this year. There are two engine options: a 170 hp 1.5 turbo mated to a 7-speed DCT and a 224 hp 2.0 turbo mated to a 6-speed automated manual. Both are front-wheel drive. Price of the Bestune B70S ranges from 109.900 to 142.900 yuan (16.350 – 21.260 USD).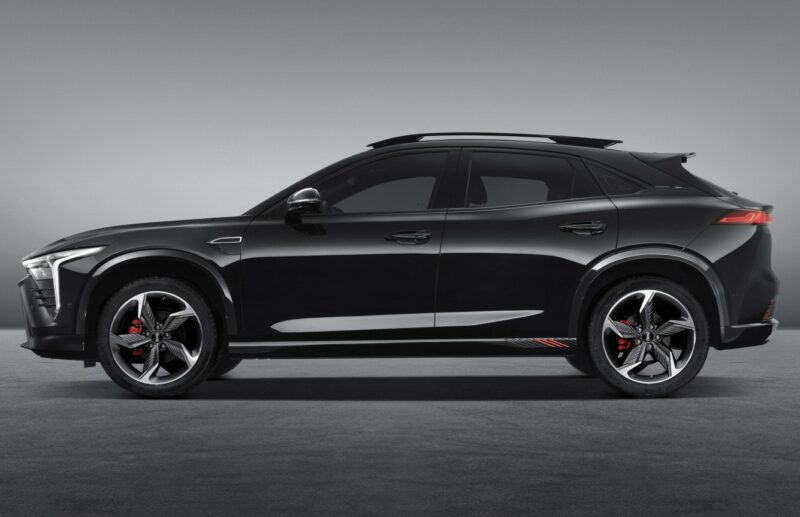 The Black Warrior edition will get the same engines and 'boxes. There are some parts not black: the chrome around the headlights, the decoration on the front fender, the weapon-like alloy wheels, and the red brake calipers and red striping below the rear doors.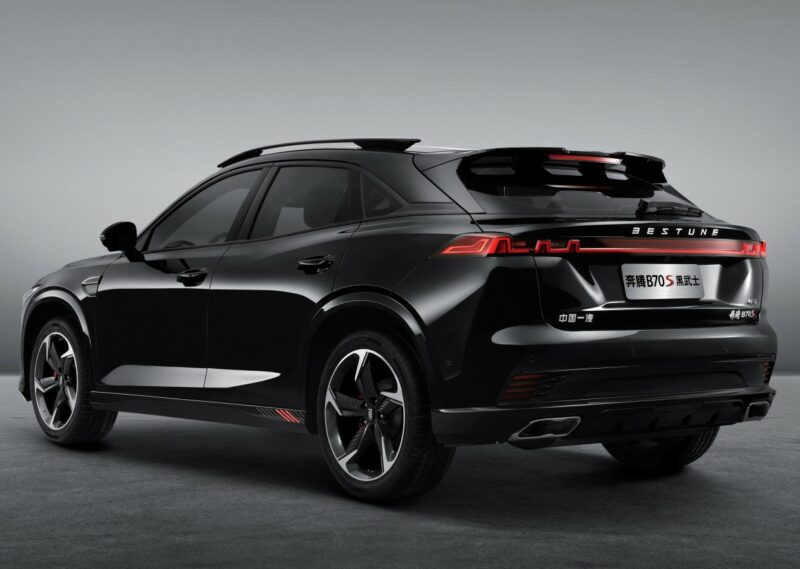 The super cool rear lights work really well with a black car but they are the same lights as on the standard car. Pipes are the same too.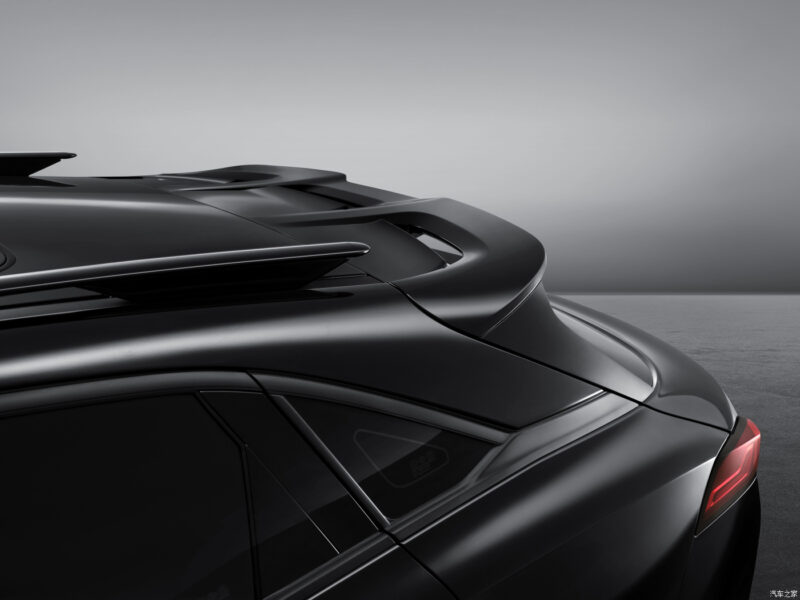 Bestune seems very proud of this complex rear-spoiler unit. The released two media images focused on the spoiler. It is indeed an interesting design, with a lower part in the middle flanked by two higher ones.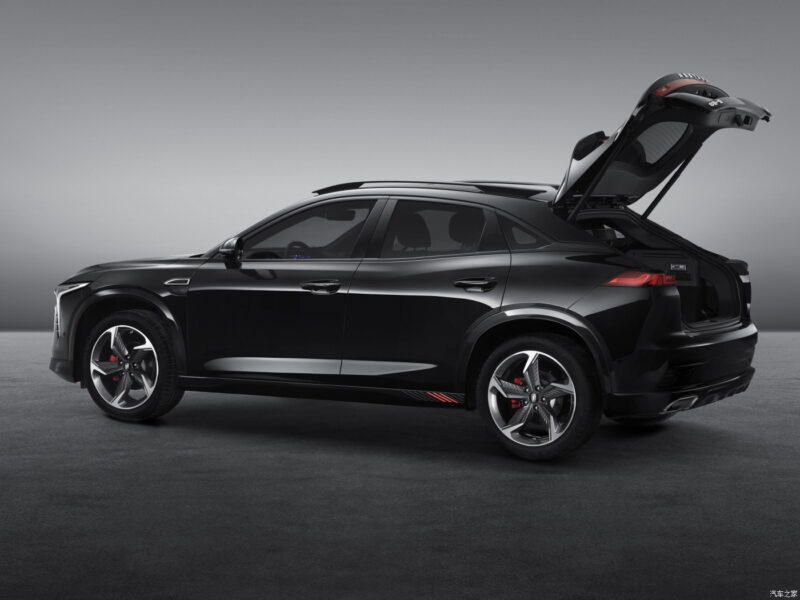 So black one might loose his stuff in the back. The Bestune B70S is a liftback.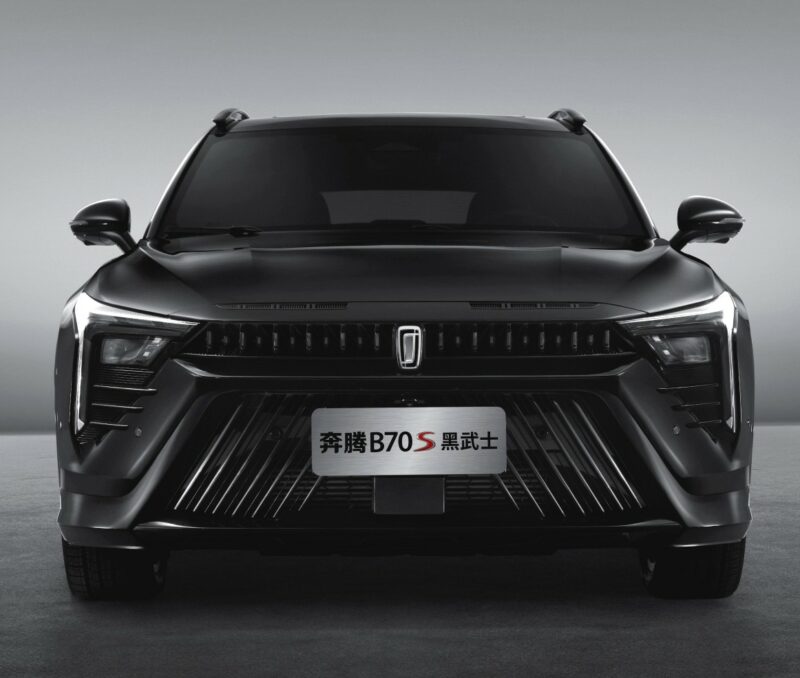 The front design, with all the lines and bars that seem to go everywhere, has an interesting name: the "Sexy curved surface of light and shadow philosophy" (光影哲学之性感曲面).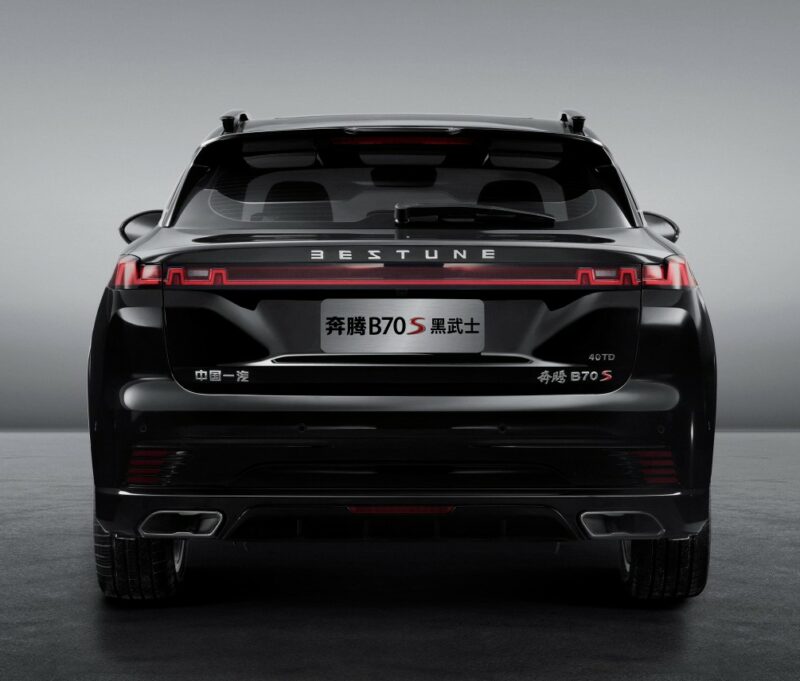 The Bestune B70S Black Warrior will have its public debut on the 2022 Changchun Auto Show, which starts on July 15. Changchun is also the home-city of FAW, so they always bring cool stuff there. When Bestune announces the pricing I will add it to this article.