The Toyota bZ3 is a new electric sedan. It actually is Toyota's first electric sedan, yes, the Japanese are that far behind, and it is only for China. The Toyota bZ3 is made at the FAW-Toyota joint venture. It will launch on the Chinese electric car market in late Q4.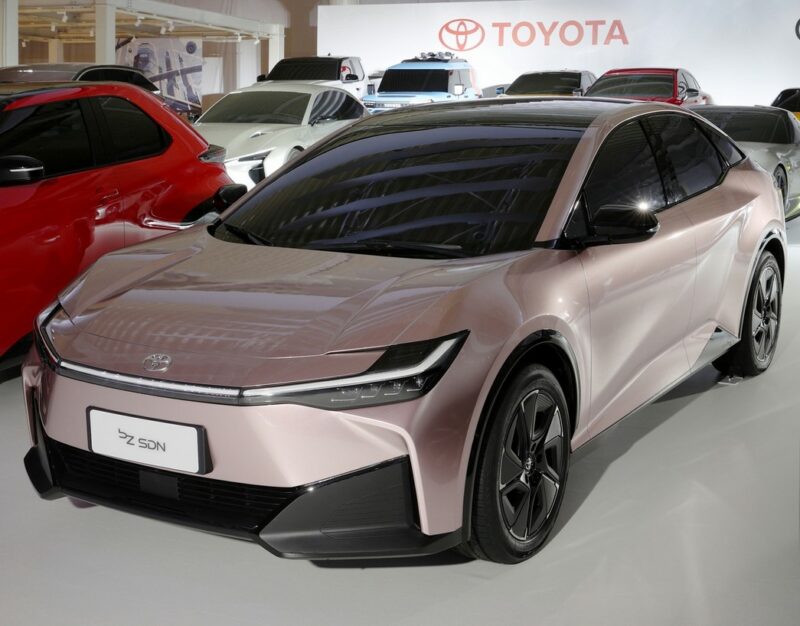 The bZ3 is the production version of the 2021 bZ SDN concept car.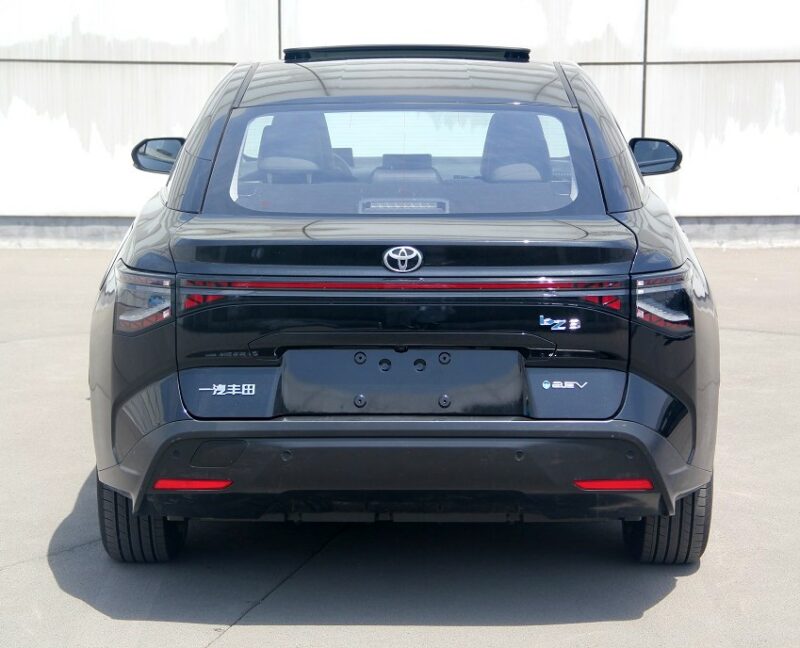 Toyota held on to its hybrids for so long that it totally missed the EV boat in China. Worse, most of Toyota's hybrids are HEVs, instead of PHEVs. In China, only EVs, PHEVs, and FCEVs are counted as New Energy Vehicles (NEVs), and only NEVs qualify for various subsidies and other perks.
So to get some EVs on the Chinese market quickly, Toyota is buying technology from others. Earlier this year, Toyota launched the bZ4X, made by GAC-Toyota, which uses an electric motor provided by GAC. For the bZ3, Toyota went to BYD. To be exact, to a company called Fudi Industrial, a wholly-owned subsidiary of BYD that sells EV tech to other car makers. The platform, however, is based on Toyota's own e-TNGA architecture.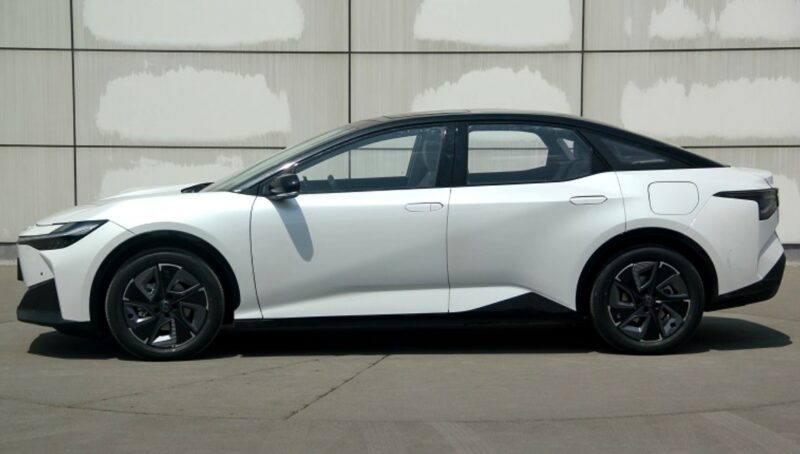 The Toyota bZ3 uses a BYD Blade LFP battery pack, but the size of the battery is yet unknown. The bZ3 is a rear-wheel drive car. There 'TZ200-XS002' motor comes in two kinds: 183 hp in the base model and 244 hp in the top-spec model. Top speed is limited to 160 km/h on both versions. Size: 4725/1835/1475, with a 2880 wheelbase and a 1835 kg curb weight. The 244 hp car (white and pics above) gets 18 inch tires, the 183 hp car (pics below) tiny 16 inch tires.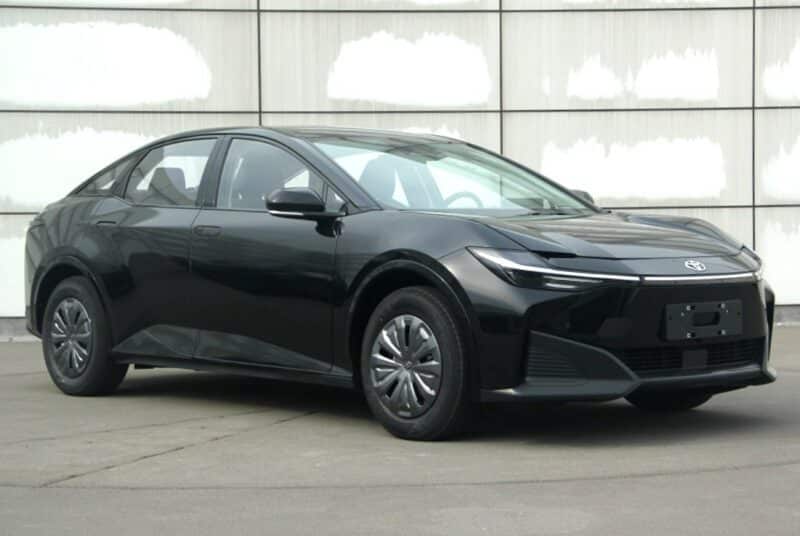 The Toyota bZ3 looks okay, but rather bland compared to all the exciting stuff that Chinese car makers are launching these days. The front is probably the coolest part, with a nose that has some Toyota 86 vibes.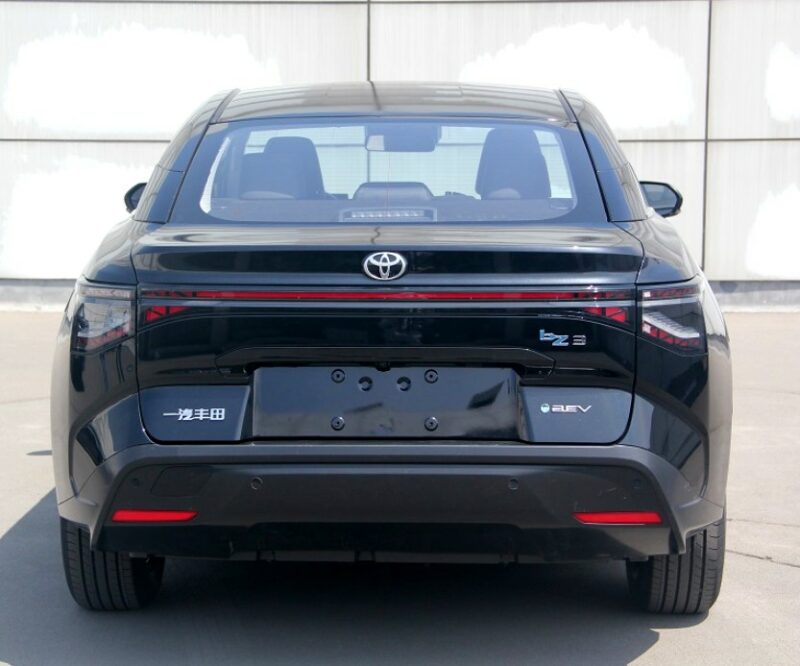 Badge on the left: 一汽丰田, FAW-Toyota. The Toyota bZ3 will debut on the Guangzhou Auto Show in November and launch on the Chinese auto market soon thereafter.