This is the new Hongqi HQ9, a large MPV for the Chinese car market. The HQ9 is the first ever MPV for the Hongqi brand. Unlike many other recently launched MPVs, the Hongqi is an old-school gasoline car instead of an EV.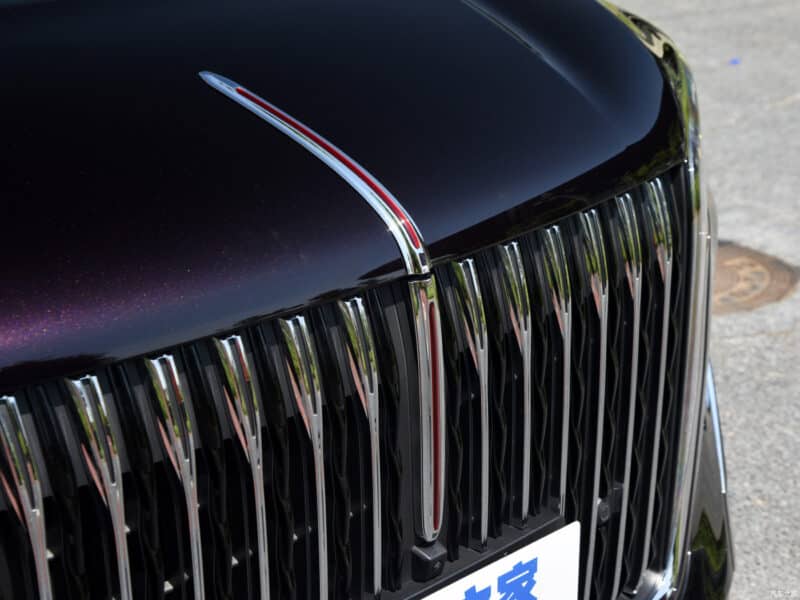 MPVs are very popular in China. The Hongqi HQ9 aims at the high-end luxury market. It has a typical Hongqi grille with lots of shine and a Hongqi ornament that runs from the grille over the hood.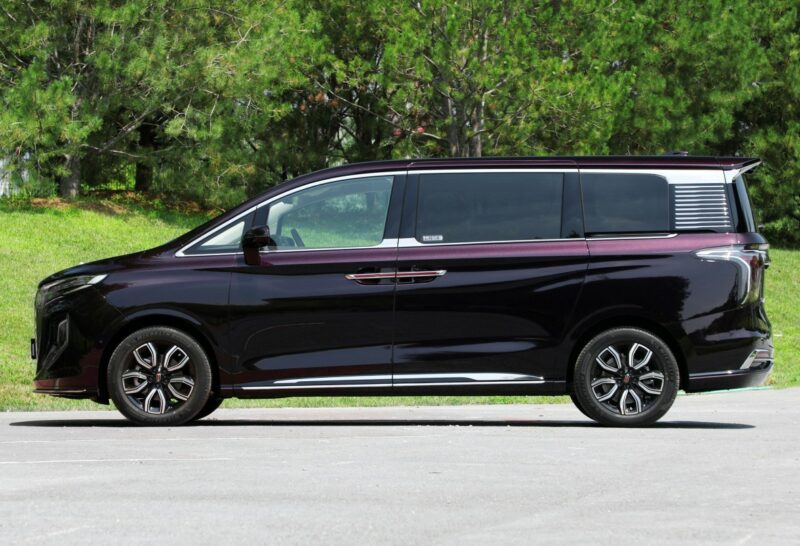 This kind of MPVs are typically bought by companies to drive their top management around, by VIP taxi businesses, and by high-end hotels.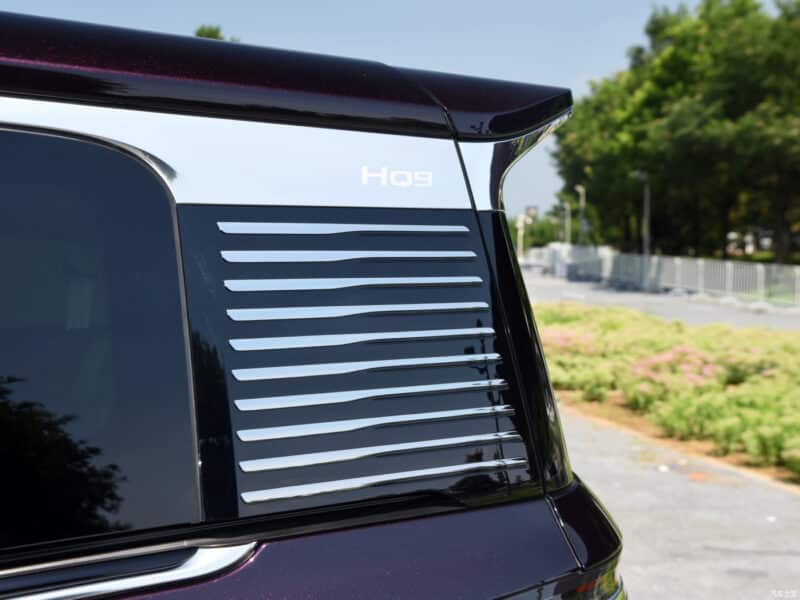 Some design details are really nice, like this D-pillar with chromed bars topped by a HQ9 badge.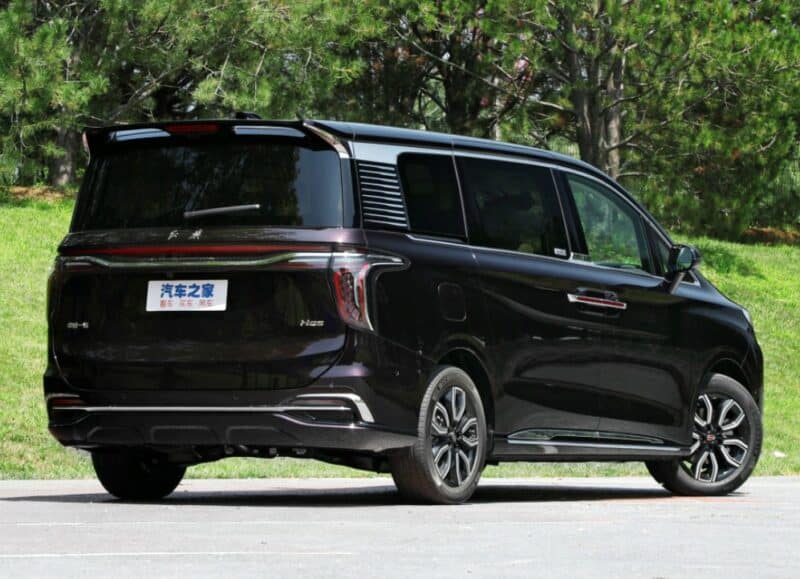 The red inlay on the doors is a cool detail too. It has a racy wing above the window, and a lot more chrome again.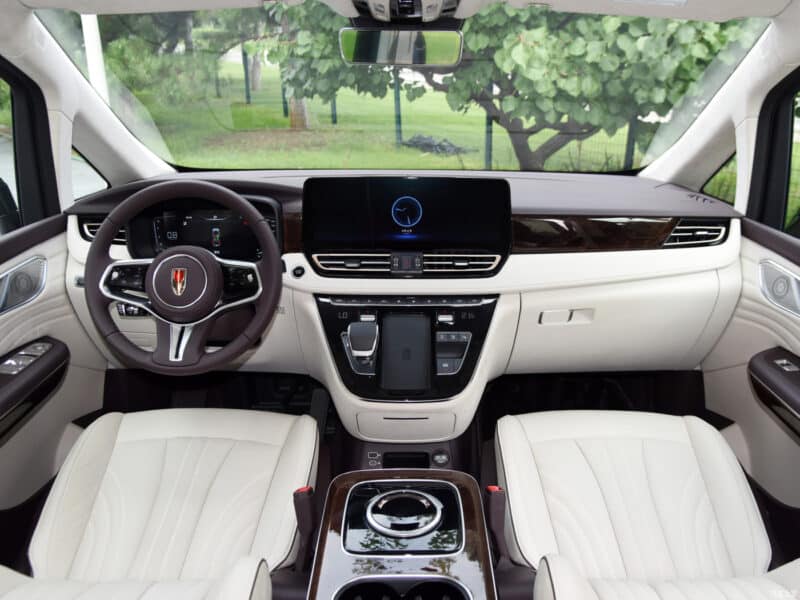 The interior looks great with white leather seats, some brown leather, lots of wood, and a two-screen setup. The center console is dominated by a large wireless charging pad. A 16-speaker Dynaudio sound system takes care of the music.
The Hongqi HQ9 seats seven, with a 2/2/3 seating layout. It is a large car: 5222/2005/1892, with a 3200 wheelbase.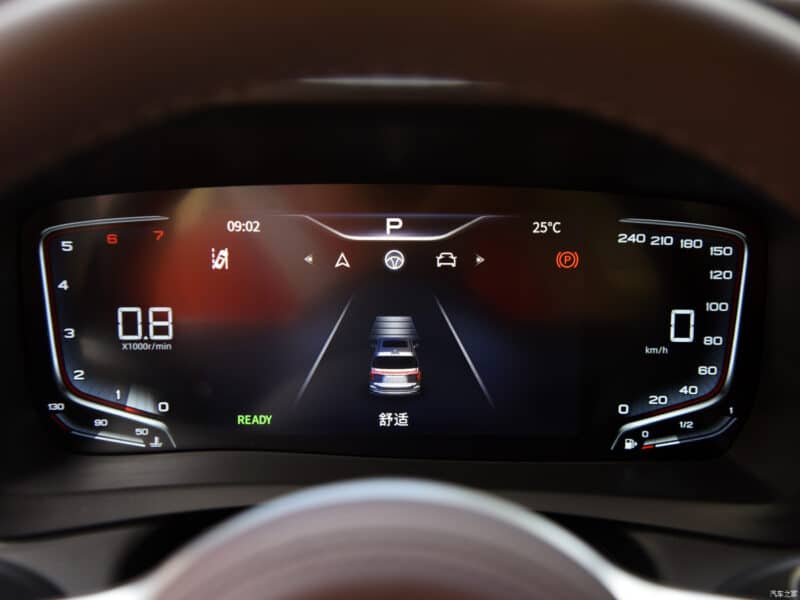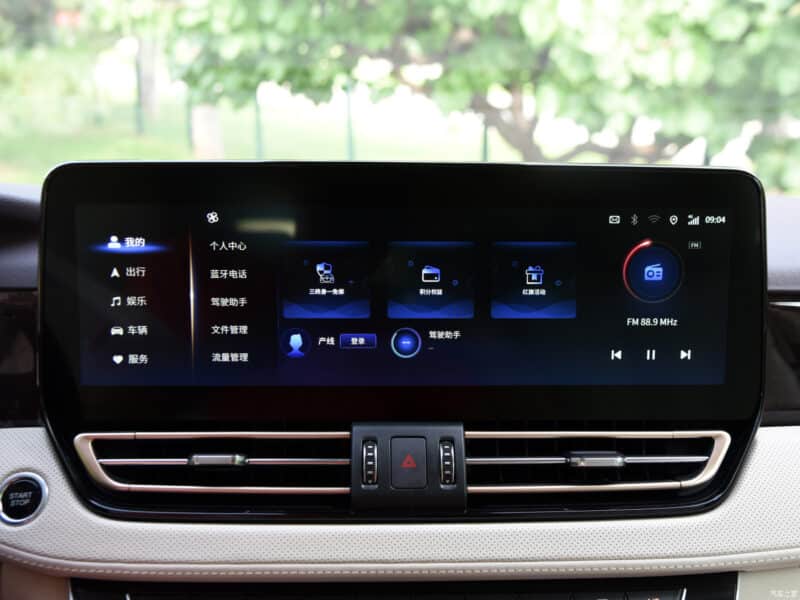 Graphics are slightly outdated for a new high-end car in China in 2022.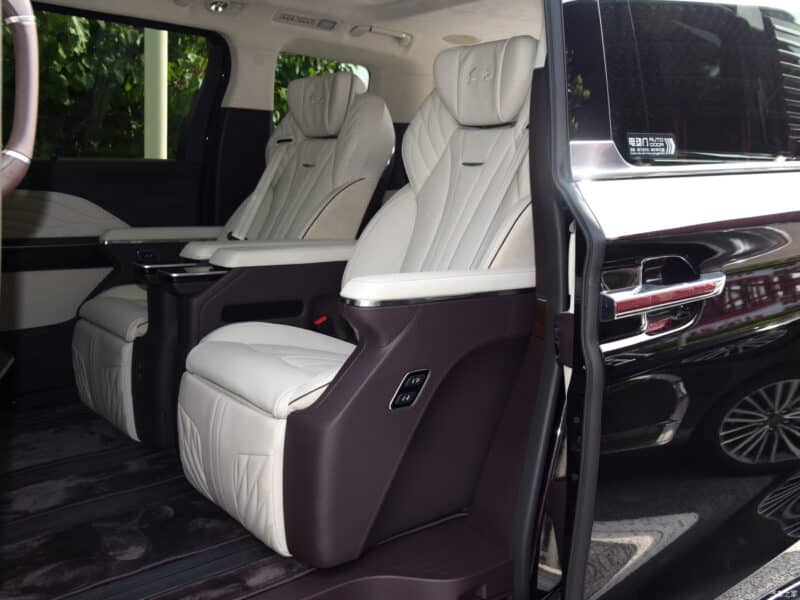 The seats on the middle row are super luxurious. They are 16-way adjustable, wide, with arm rests and leg rests. Thick carpets on the floor and lots of white leather more.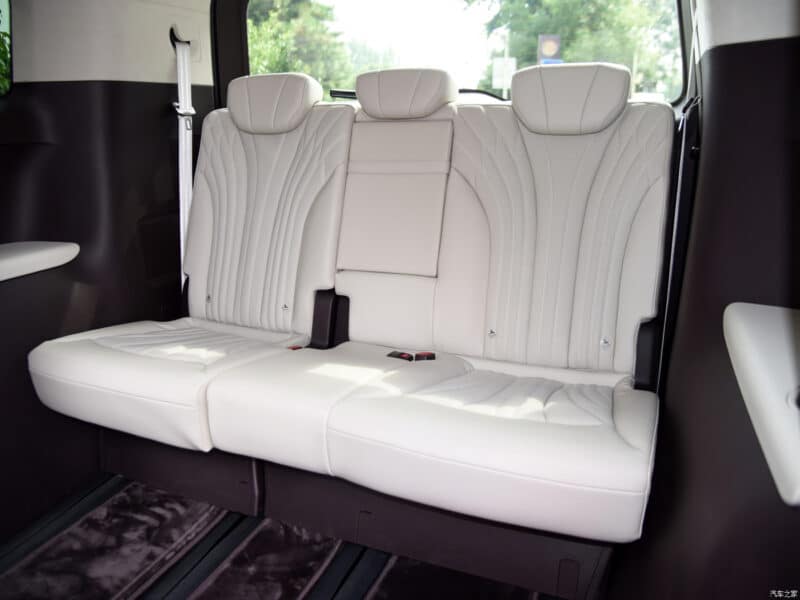 The third row looks almost poor in comparison. The middle seat seems barely usable.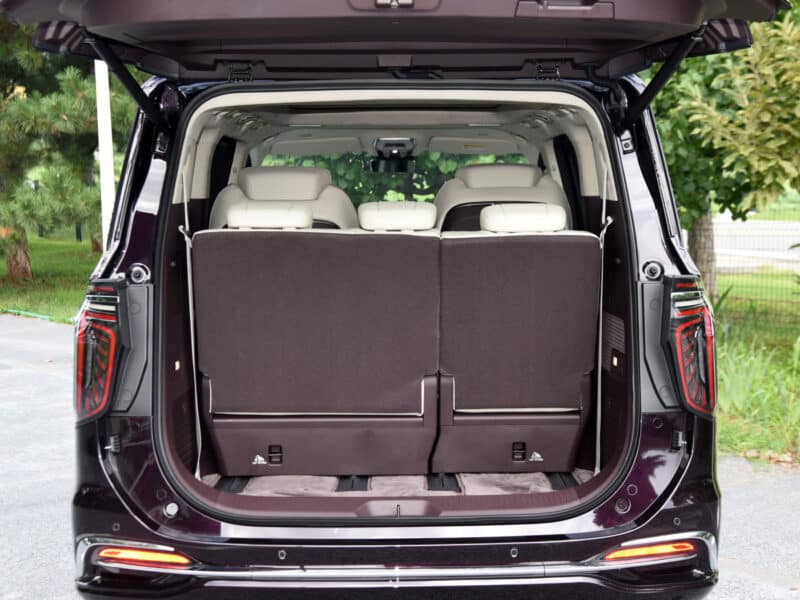 Not much space for the bags with the third row up.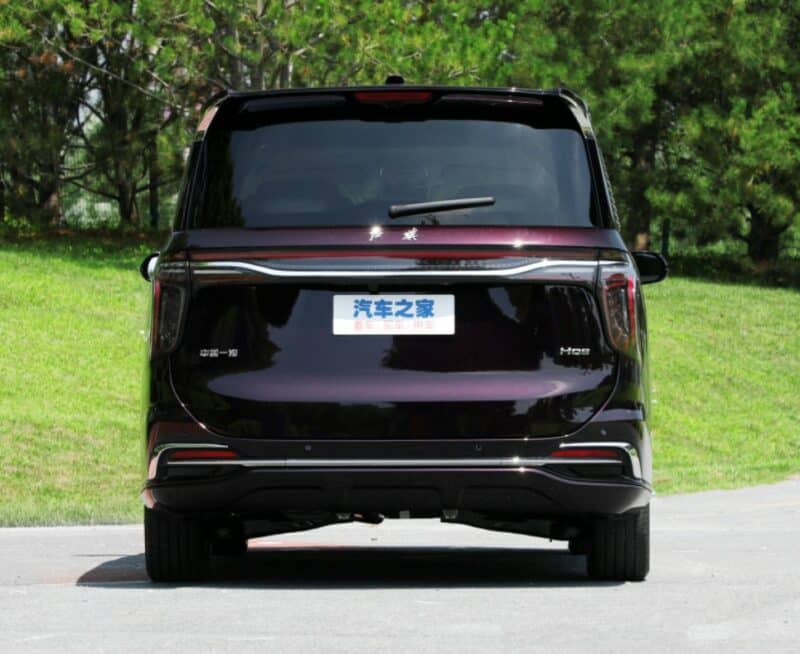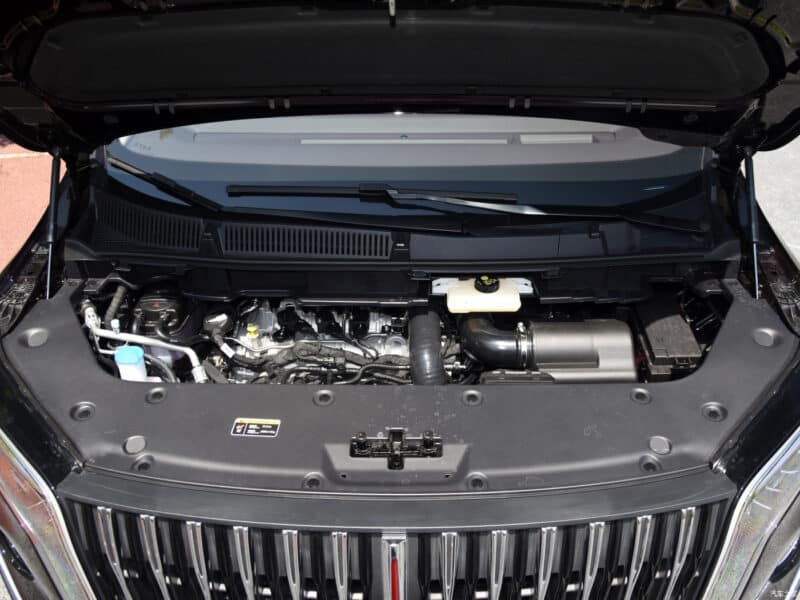 Power comes from a 2.0 turbocharged gasoline engine with an output of 252 hp and 380 Nm. Gearbox is a nine-speed automatic, sending horses to the front wheels. Hongqi is reportedly working on a PHEV version but specifics are yet unknown.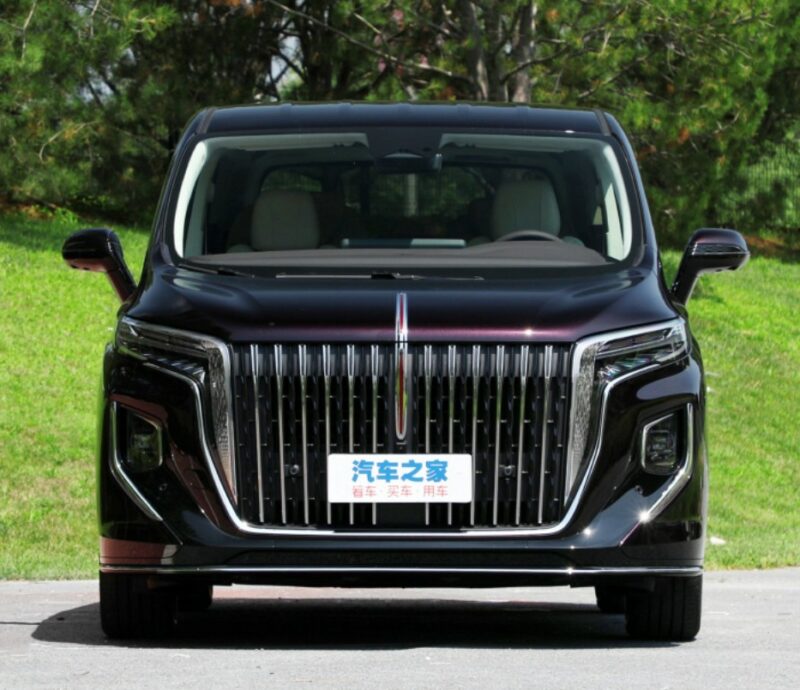 The Hongqi HQ9 will launch on the Chinese car market later this month. Pre-sale price is 400.000 yuan (57.700 USD). Well, that's a lot of money but you do get the tallest mirror stalks I have ever seen on a Chinese MPV.
More reading: Autohome.