Today, September 5, NIO launched its NIO Air AR Glasses which were designed in collaboration with Nreal Technology limited. According to NIO, the new Air AR Glasses are now available in limited quantities for preorder on the NIO Life online store and the first discounted sets will sell for 2,299 yuan ($330). The information which was made available on the NIO app also reveals that deliveries are scheduled for late September.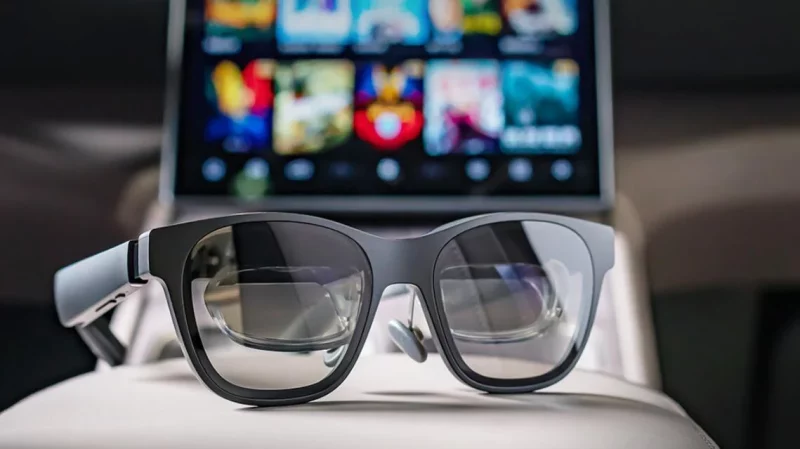 In December 2021, NIO announced plans to develop PanoCinema, a panoramic and immersive digital cockpit with VR and AR technologies. The automaker also revealed plans to partner with Nreal to develop AR glasses exclusive to NIO. According to NIO, the Air AR glasses are an essential component of its panoramic digital cockpit.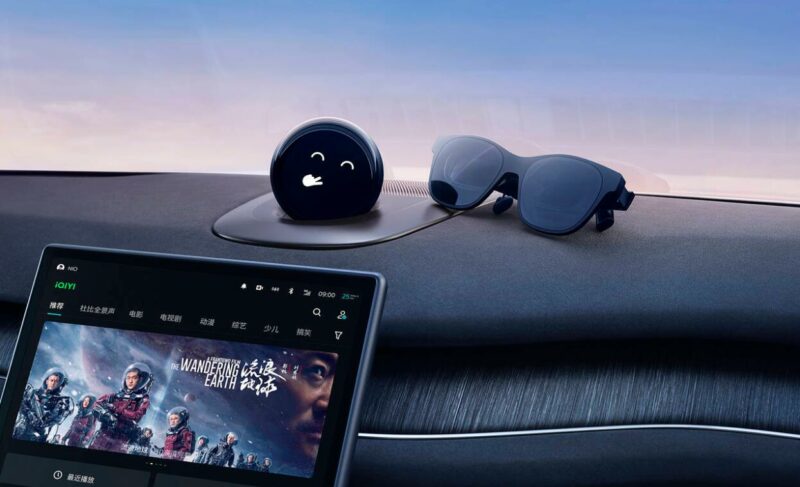 The NIO Air AR Glass will offer users a cinema-quality in-car 3D viewing experience with an equivalent "130-inch HD giant screen + 256-color ambient lighting + Dolby Atmos + 7.1.4 immersive sound stereo." Additionally, it offers users a full sensory experience, with a 7.1.4 immersive sound audio system and Dolby Atmos technology. The augmented reality glasses also supports binocular 1080P 3D display and 108% sRGB color gamut coverage.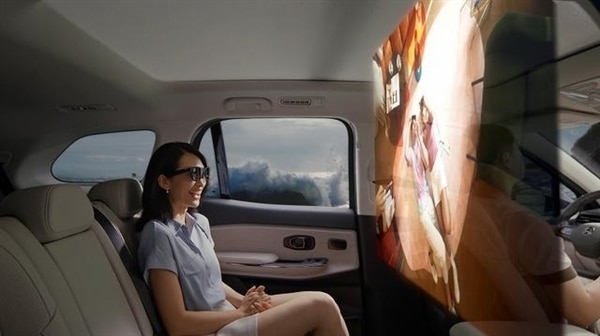 The NIO Air AR is based on the similarly priced Nreal Air, which was launched in China in August. This is the first time Nreal has collaborated with an automaker for its product. While the Nreal Air and NIO Air AR are similar, the NIO Air AR Glasses were specially developed for in-car use with higher brightness, anti-glare, and in-vehicle anti-shake functions.
The Glasses also support in-car audio systems in all vehicles built on NIO's NT 2.0 platform. On the flip side, NIO vehicles with the NT 1.0 platform such as the NIO ES6, EC6, and ES8 are not configured to connect to the glasses. However, the automaker says it is working to provide solutions.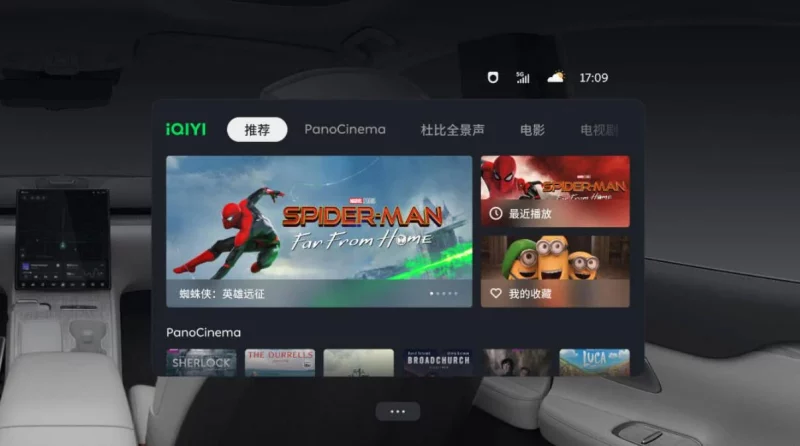 Users can control cockpit and AR functions via the NIO Air Ring, NOMI voice, and a special mobile app while using the augmented reality glasses. The NIO Air Smart Ring is a 3 DoF remote control jointly developed by NIO and NOLO, which allows users to control spatial interaction in NIO's XR OS.
Presently, NIO offers over 200 3D movies and 260 Dolby Atmos-enabled movies. The automaker plans to add more content to its PanoCinema in the future. While NIO ET5 owners who have already reserved the glasses can use them immediately after delivery, ET7 and ES7 owners will need to book an appointment for installation which takes about 30 minutes.
Sources: Mydrivers, Weibo