It isn't possible to buy any NIO car in the United States yet. But the bunch of NIO ES8 SUVs has hit U.S. roads in Detroit. They are equipped with Mobileye Drive Level 4 self-driving solution. In future, those NIO SUVs will become a part of the robotaxi services fleet. Let's get to know the NIO ES8 with Mobileye Drive better.
What is NIO ES8?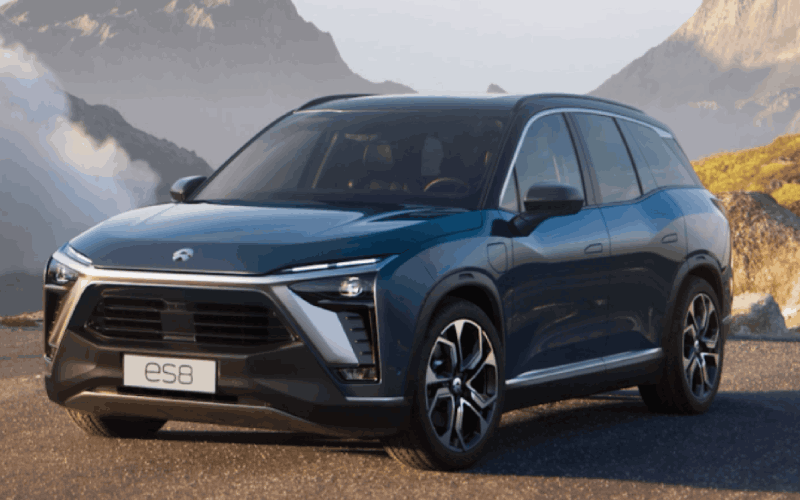 The ES8 is the first car from NIO electric vehicle brand. They launched it in 2017. The ES8 is a large SUV with dimensions of 5022/1962/1756 mm and a wheelbase of 3010 mm. It is available with 6 or 7 seats. As for the power output, the ES8 gets two electric motors as standard. Their combined power output reaches 400 kW (544 hp) and 725 Nm. The ES8 has optional 75-kWh and 100-kWh batteries for 450-580 km of range. Speaking about the price tag, the NIO ES8 costs 478,000-656,000 RMB (68,880 – 94,530 USD) in China. It is also available for customers in Norway for 519,000 – 769,000 NOK (52,140 – 77,250 USD).
Briefly About Mobileye Drive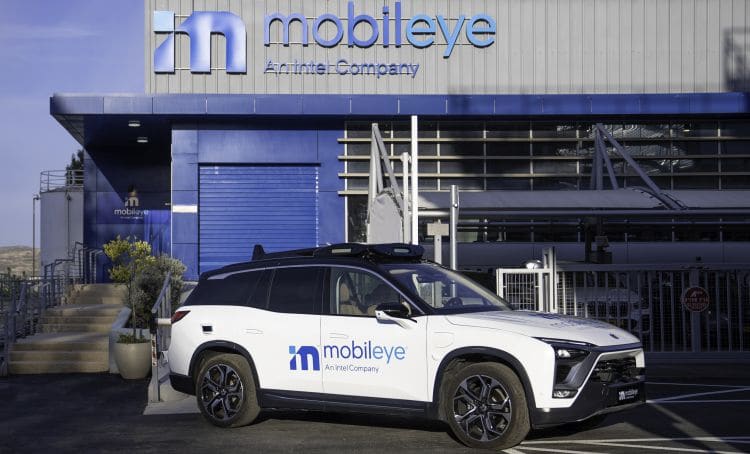 Mobileye was founded in 1999 as a system that detects vehicles using a camera and software processor. In 2007, Mobileye shipped its first autonomous driving chip called 'EyeQ'. By 2012, they had managed to ship one million of those. In 2017, Intel acquired Mobileye for 15.3 billion USD. As for the Mobileye Drive self-driving system, it was presented in 2021. Its key feature is the Level 4 self-driving system with a variety of tech. It comprises cameras, radar and LiDAR. As for the autonomous capabilities, they consist of Road Experience Management, Responsibility-Sensitive Safety, etc. Now Mobileye develops Mobility-as-a-Service (MaaS) solutions. MaaS partnership agreements have been signed in France, the UAE, South Korea, and Japan. And now Mobileye Drive cars made it to the U.S.
NIO ES8 Mobileye Drive In the U.S.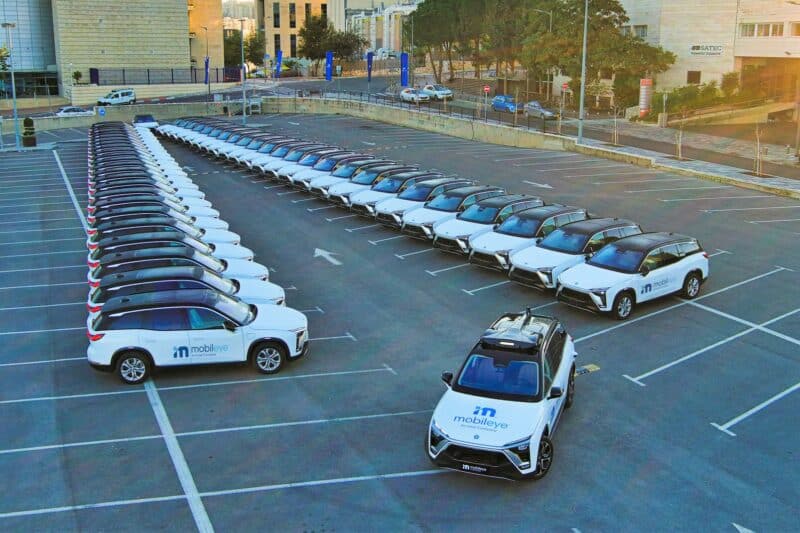 As mentioned, a bunch of NIO ES8 cars equipped with Mobileye Drive has arrived in Detroit, Michigan, U.S. It is the first time vehicles with Mobileye's Level 4 self-driving solution have hit U.S. roads. They got an impressive total of different sensors: 11 cameras, 6 radars, 3 long range LiDARs, and 6 short-range LiDARs. EyeQ6 chips power them. This system provides road conditions and traffic sensing. It also understands the country's driving rules and is highly adaptable.
During road testing in Detroit, an experienced driver always sits behind the wheel. These vehicles can't be tested without safety drivers. However, Mobileye doesn't give rides to public members. The U.S. National Highway Traffic Safety Administration ensures safe operation of these vehicles.
The NIO ES8 equipped with Mobileye Drive serves as a test platform in the development of our turnkey self-driving solutions for both commercial and future consumer AVs. Later, the ES8 will become a part of the robotaxi services fleet in Germany and Israel. As for the Mobileye plans in the U.S., they will be announced later. We will keep an eye on it, so stay tuned!
Source: Mobileye