This is the Li Auto L8, a new SUV for the Chinese car market. The Li Auto L8 is the successor of the Li One. It will be positioned just below the Li Auto L9. The L8 looks a lot like the L9 but there are some significant differences.
Let's start with a size by size comparison.
Li L8: 5080/1995/1800, with a 3005 wheelbase and a 2480 kilo curb weight.
Li L9: 5218/1998/1800, with a 3105 wheelbase and a 2520 kilo curb weight.
So the Li Auto 8 is 13.8 centimeter shorter, 3 millimeter narrower, 10.5 centimeter shorter in wheelbase, and 40 kilo lighter.
The Li Auto L8 will seat 5 or 6, whereas the Li AutoL9 is always a 6-seater. Both cars use the same four-wheel drive EREV power train: a 1.5 turbocharged gasoline engine combined with two electric motors. Output is 320 hp and 530 Nm. Full range is 1315 km and EV-only range is 215 km.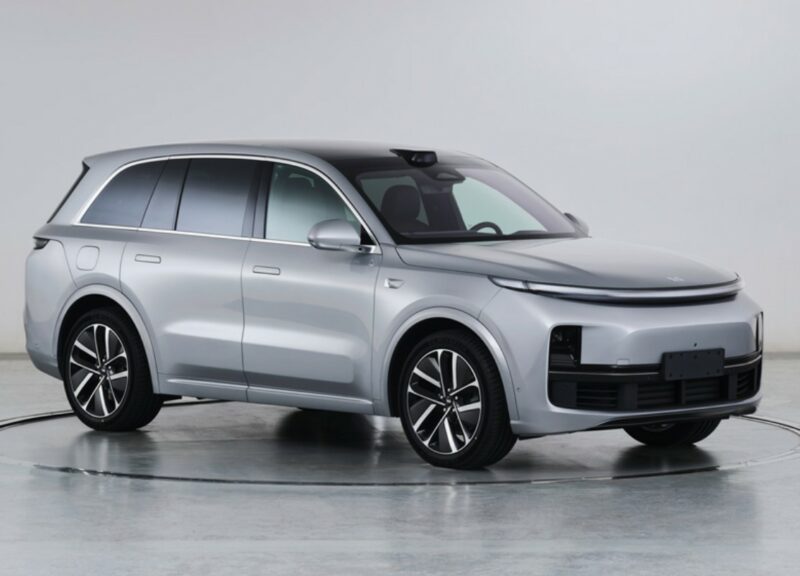 Time for a visual comparison. Less easy. Pic above is the L8, pic below is the L9. The main differences are in the area behind the C-pillar, towards the D pillar: the L9's window is larger and the chrome strip around the window has an other design. Li Auto says the that the relationship of the L8 and L9 is similar to that of the BMW X5 and BMW X7. That may be, but the X5 and X7 are easier to discern than the two Li's.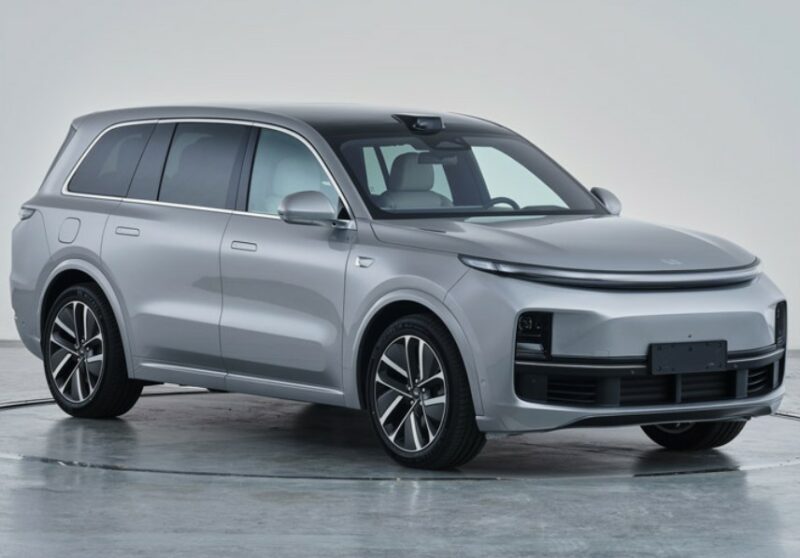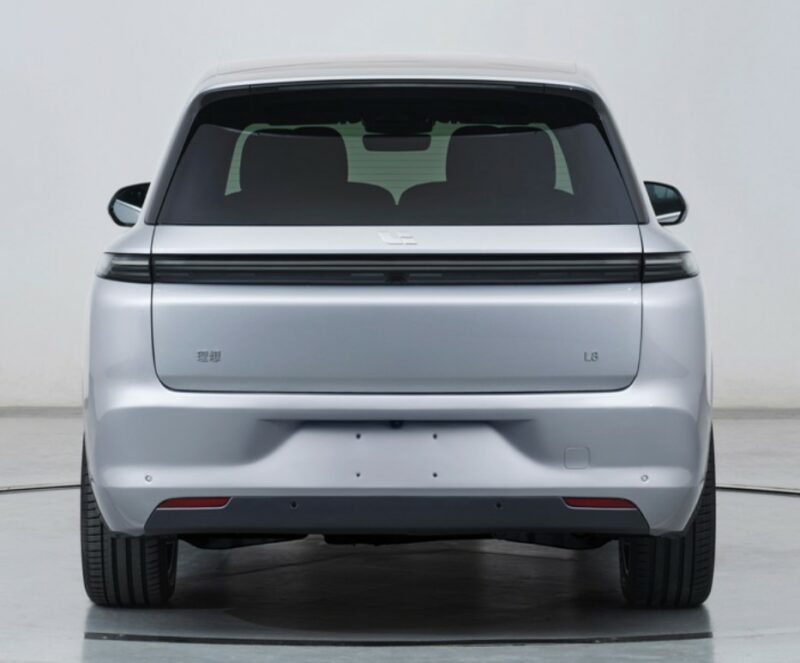 The differences at the rear are easier to spot. L8 above and L9 below. The shape of the tailgate and bumper is significantly different. The L8 has the license plate area in the bumper, the L9 has it on the tailgate itself. The reflector units are inside a black colored part of the bumper on the L8, and they are on the far sides of the bumper on the L9.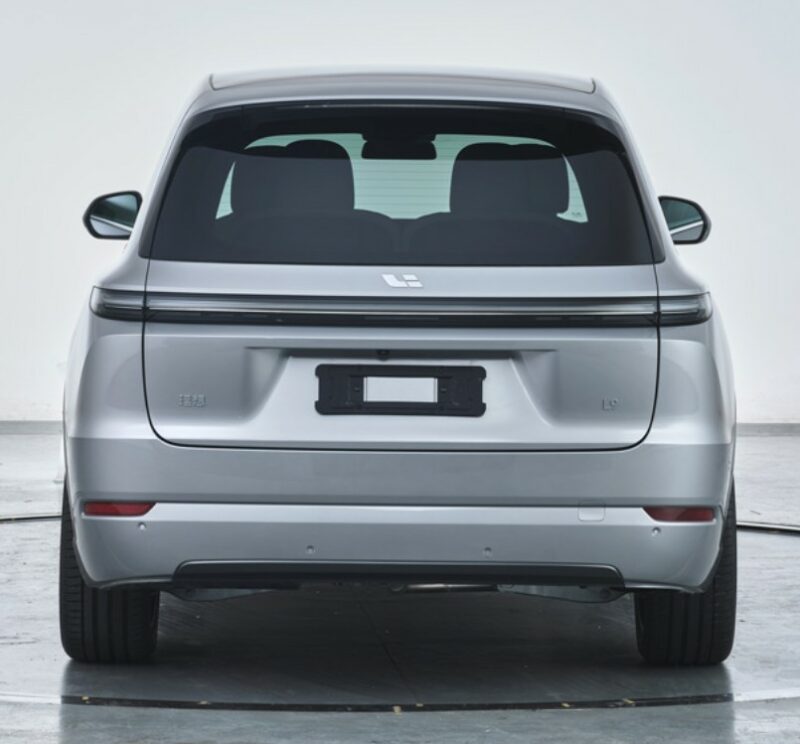 The Li Auto L8 have its public debut on the Guangzhou Auto Show in November and launch on the Chinese car market soon thereafter. Price is expected to start around 420.000 yuan (60.640 USD). Hopefully, Li Auto dealers and customers will able to keep 'm apart. Otherwise, one might buy an L9 for 450.000 yuan and get an L8. Or the other way around…