The Niutron NV is officially launched in China on October 8 with a price range of 278,800 – 318,800 RMB (39,100 – 44,800 USD). Delivery is expected to begin in December 2022. As the first electric car from Niutron, the NV is a 5-seat SUV that comes in both fully electric and extended-range plug-in hybrid versions. Pre-orders for the Niutron NV started on March 31 this year.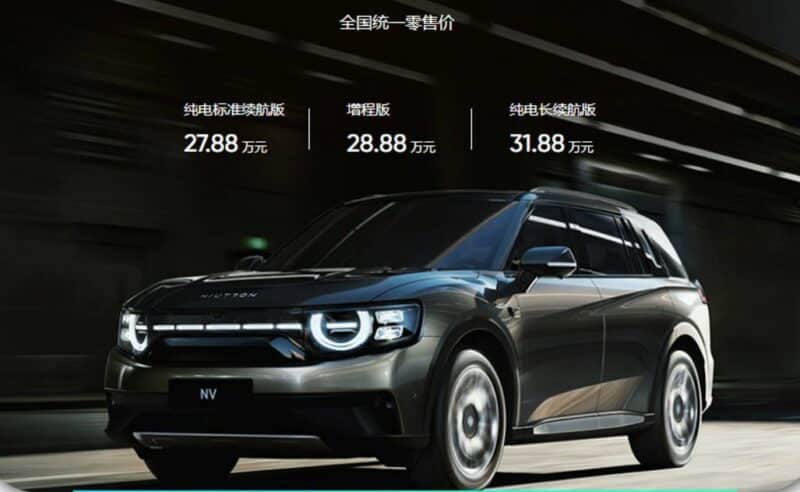 Niutron is a new premium NEV brand. Its founder and one of the critical investors is a Chinese billionaire and former CTO of Baidu – Yan Li. Niutron now operates a 770,000-square-meter R&D and manufacturing plant in Changzhou, Jiangsu Province, roughly 200km from Shanghai. The production capacity is 180,000-unit-per-year.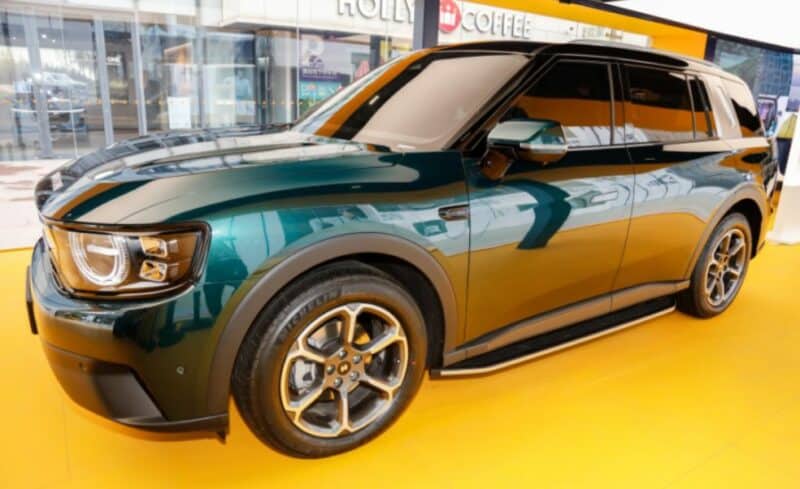 The size of the car is 4915/1962/1745mm with a 2910mm wheelbase. From the side, the notable design elements are hidden door handles, the black body pillars that create a suspended roof effect, silver trims on the C-pillar, and 20-inch wheels.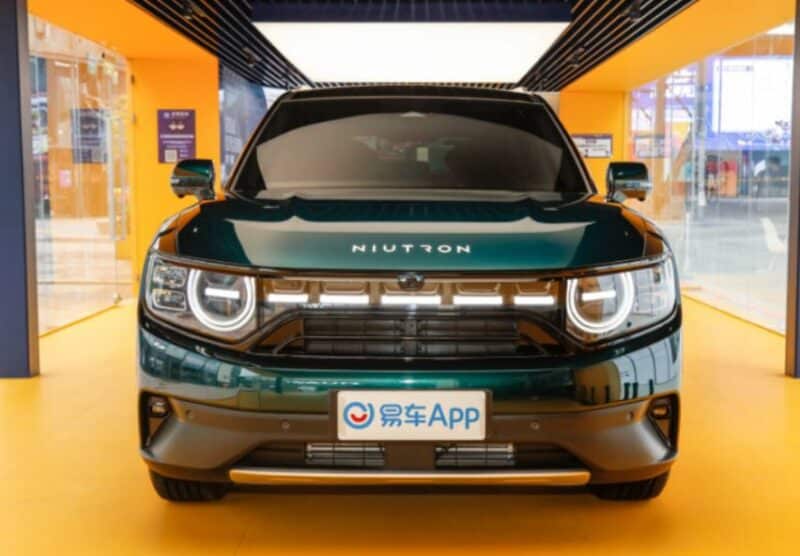 The headlight gives a retro look known as Dual track ring lights. Thanks to the elevated engine cover and black front surround, the front has a commanding presence.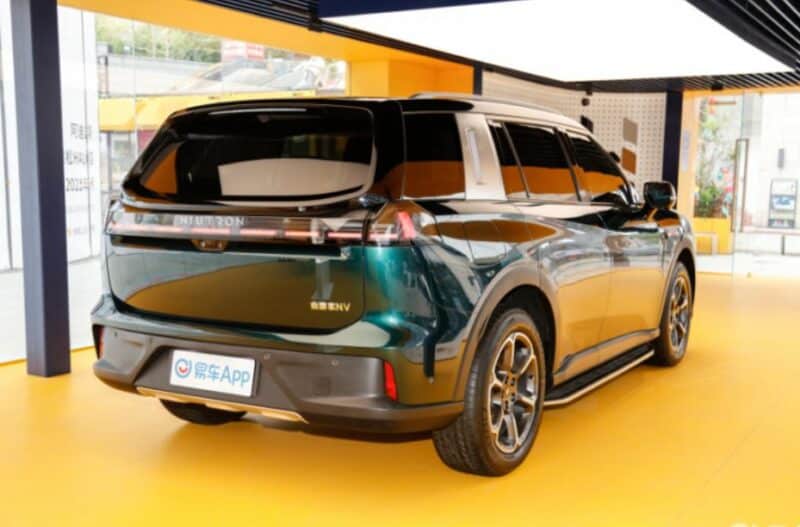 The rear end gets a nice and beautiful Niutron logo, integrated roof spoilers, and side airfoils.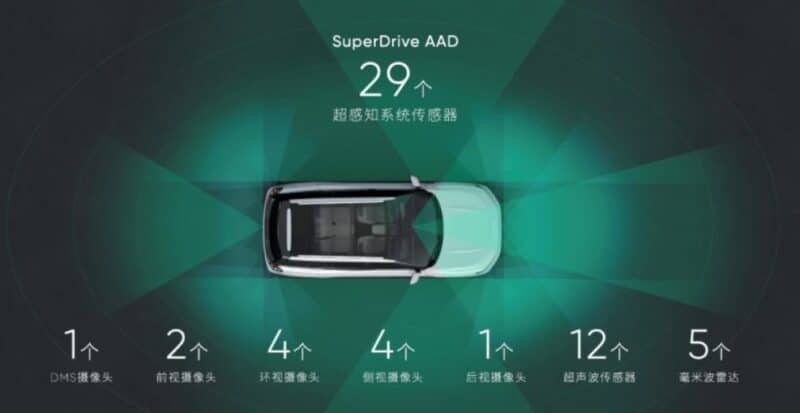 The Niutron NV's driving assistance system comes standard with 24 advanced assistant driving functions including automatic emergency braking, full-speed adaptive cruise, lane centering control, lever change lane, blind spot monitoring, and automatic parking assist.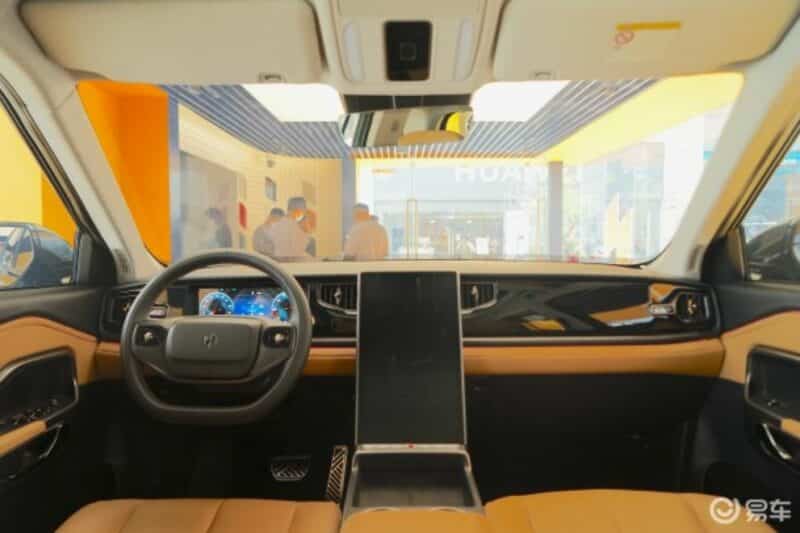 The interior is equipped with a large 15.6-inch vertical central control screen connected to the center console, a flat-bottom steering wheel, and a digital instrument panel.
Other features include small screens at the air vents, 15W wireless phone charging pads under the center console, a panoramic sunroof, and windows made of double-layer laminated glass for noise isolation.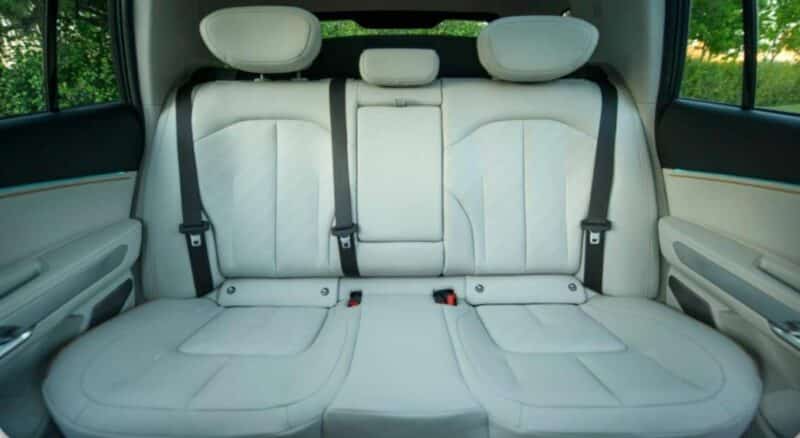 The interior space looks spacious. If the detachable glove box is removed, the passenger leg rest can be fully flat and the backrest can be folded down to 167°.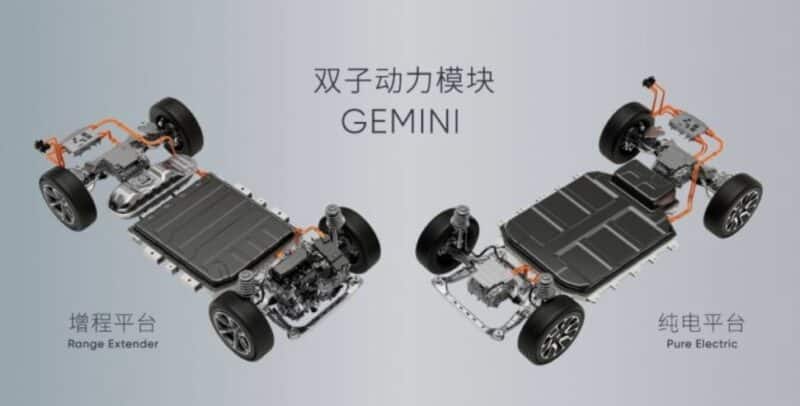 The Niutron NV comes in both fully electric and extended-range plug-in hybrid versions built on its Gemini power module system. The car comes standard with an iAWD intelligent dual electric motor all-wheel-drive system. The extended-range version is equipped with a 1.5T engine with a thermal efficiency of up to 41.07% and has a combined power of 270 kW (front 130 kW and rear 140kW), peak torque of 526 Nm, a cruising range of 939 km in WLTC conditions (1257 km in CLTC), and fuel consumption of 6.8L/100km.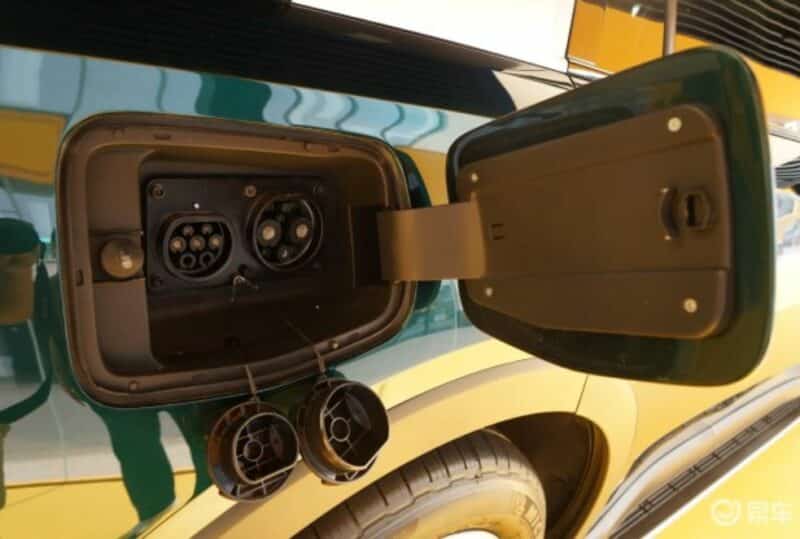 The pure electric version has a maximum power of 280 kW and a peak torque of 452 Nm. The cruising range under CLTC conditions is 440 km (standard endurance version) and 560 km (long endurance version). All Niutron NV versions can accelerate from 0 to 100 km/h in 5.9 seconds and support 7 driving modes.
Source: YiChe