Niutron NEV brand suffered some severe problems and couldn't deliver its first vehicle on time. As a result, it started to return deposits to all 24,376 Chinese customers and even closed its shop in China. Is this new Chinese NEV brand in deep troubles? Let's sort it out.
What is Niutron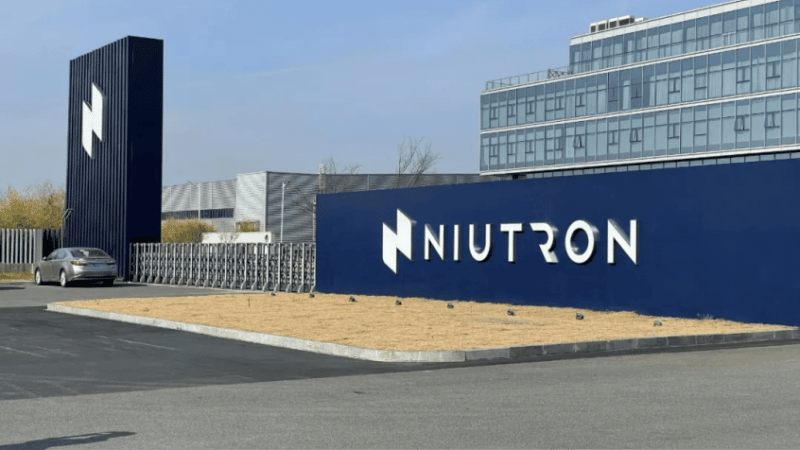 Let's start with some basics. Niutron is a high-end NEV brand, founded by Yan Li, a controversial Chinese billionaire and former CTO of Baidu. He is also well-known as the founder of Niu – a Chinese electric scooter maker. Back to Niutron, it operates a 770,000-square-meter R&D and manufacturing plant in Changzhou, Jiangsu Province, roughly 200 km from Shanghai. Previously, brand representatives mentioned that the production capacity of their plant reaches 180,000 units per year.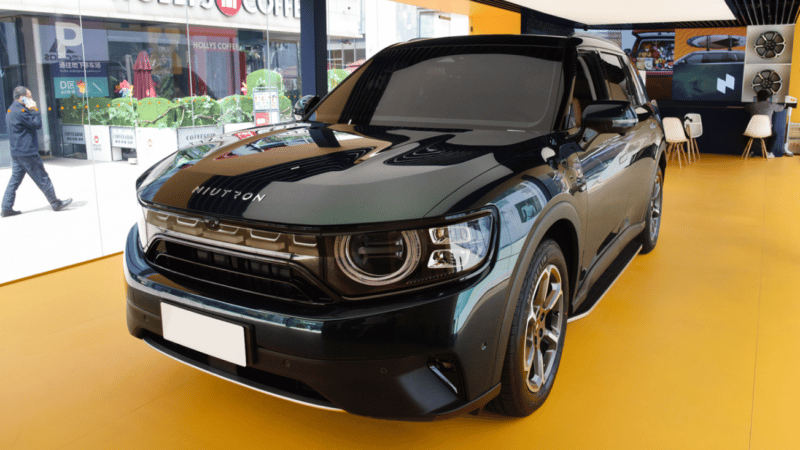 The Niutron's first vehicle has appeared to be the NV SUV. Its dimensions are 4915/1962/1745 mm with a wheelbase of 2910 mm. It stands on the Gemini platform and has two powertrain versions. The first one is all-electric with two electric motors for 381 hp, 452 Nm, and 440-560 km of CLTC range. As for the second one, it is a range-extender equipped with 1.5 ICE, two electric motors for 367 hp, and a 1257-km CLTC range. The Niutron NV was launched on October 8 with a price range of 278,800 – 318,800 RMB (39,940 – 45,670 USD). Its deliveries should have started in December this year, but Niutron has faced some problems.
Niutron Is In Trouble
Recently, some rumors about Niutron's problems started to appear rapidly. According to some Chinese media, a lot of Niutron employees from the mentioned Changzhou factory went through resignation procedures. But the company's representatives said that it is operating normally.
Anyway, closer to December 2022 – the month of a planned delivery start, another issue appeared. The Niutron NV wasn't listed in the catalog if the Chinese Ministry of Industry and Information Technology. But in China, every production vehicle must be listed there, or it won't be able to hit Chinese roads. Niutron mentioned that they have started the process of catalog approval, but it seems like they have faced some issues with it.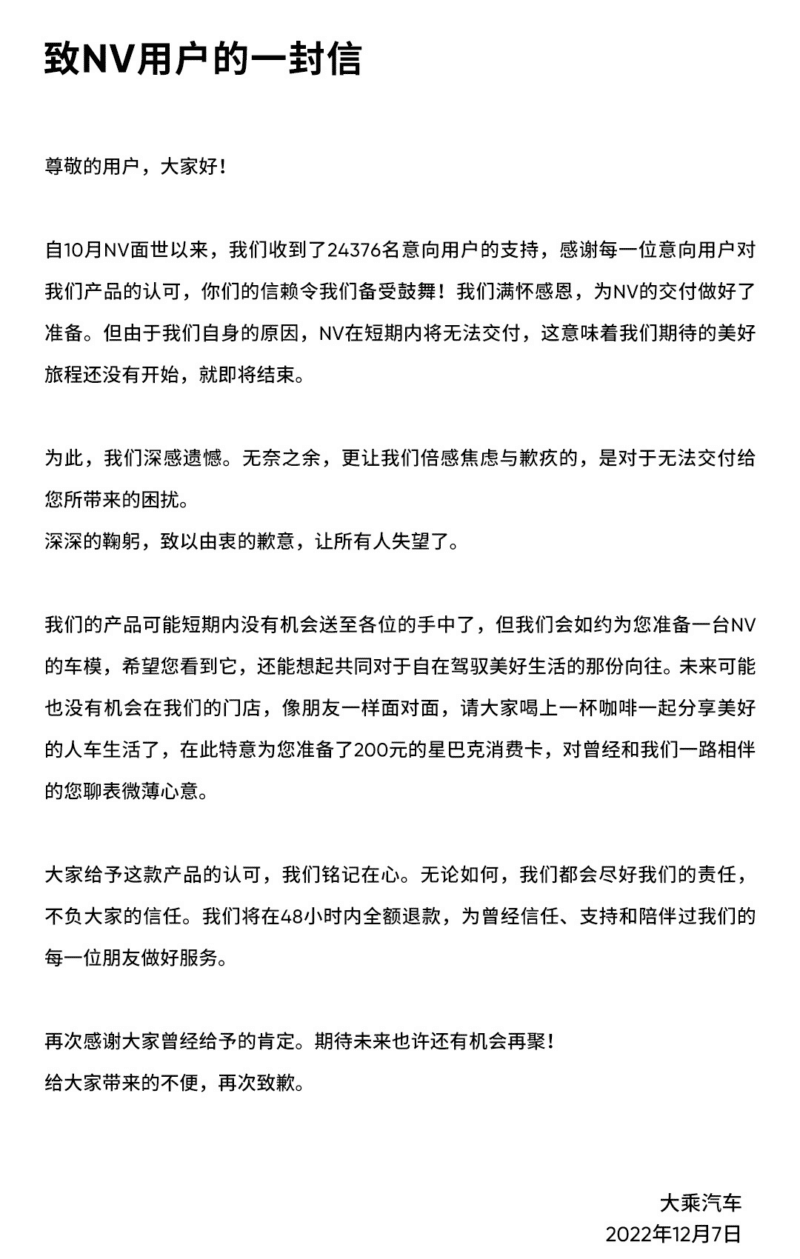 Yesterday, Niutron published an official letter, telling that the NV SUV won't be delivered on time due to some internal reasons. It looks like Niutron won't be able to solve this problem in a short period of time. It mentioned that it will return deposits to customers in 48 hours and give them 200 RMB Starbucks cards. Moreover, Niutron closed its store and mentioned that 'a beautiful journey will come to an end before it begins'. This statement sounds like Niutron is a 'very dead' company. However, it mentioned that NV vehicles will be prepared 'as usual' and that it 'hopes to meet again in the future'. Anyway, it is unknown when the NV will be listed in the MIIT announcements. So its deliveries are in danger.
We will monitor the Niutron's case and inform you as soon as possible, so stay tuned!
Source: Ofweek, Niutron Weibo