Dongfeng company is full of surprises. Previously, they have launched an all-electric high-end brand called Mengshi. Now we can see that Dongfeng also continues to extend its Warrior series powered by petrol engines. Its monstrous truck, with a codename M20, was exposed by a Chinese regulator. It has the 6.7-liter ICE and a wheelbase of 3700 mm. Dongfeng also develops an SUV version of this beast. Let's get to know it better.
What is Dongfeng Warrior?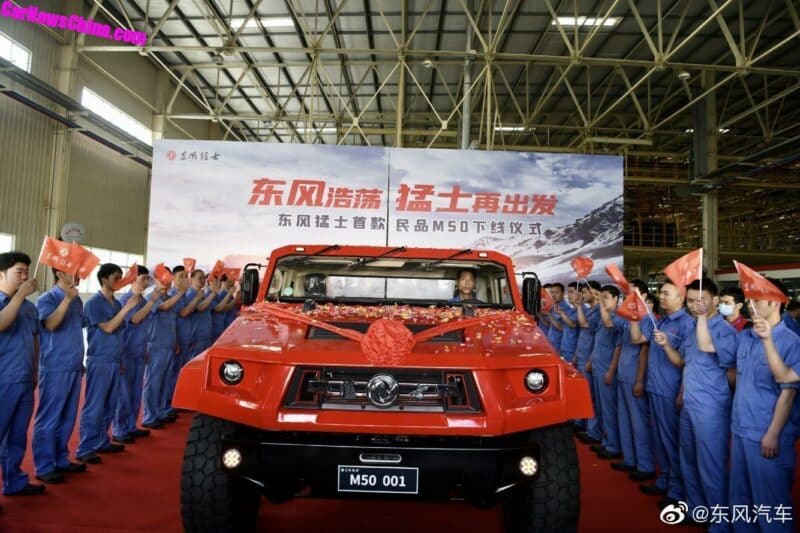 Warrior is a long-running Dongfeng series of special military utility vehicles. Last year, Dongfeng launched their civilian variant called Warrior (Mengshi) M50. It is a petrol pickup truck with a 4-liter turbocharged diesel engine for 200 hp and 600 Nm. Recently, Dongfeng launched an independent car brand called Mengshi. It comprises all-electric pickup truck and SUV based on a new MORA platform. But Dongfeng also continues to develop the Warrior series. And its new beast called M20 was exposed.
Dongfeng M20 Explained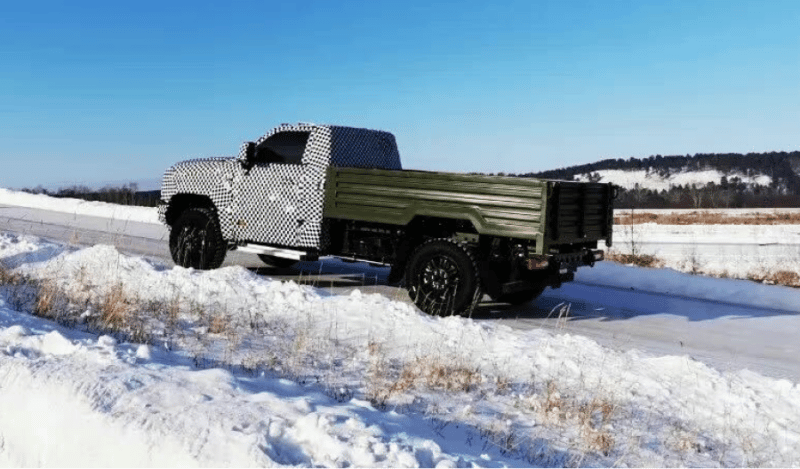 Previously, we have seen the M20 several times in different spy shots and a leaked promo picture. Anyway, there was almost no information about this vehicle. And now the M20 showed up in MIIT announcements.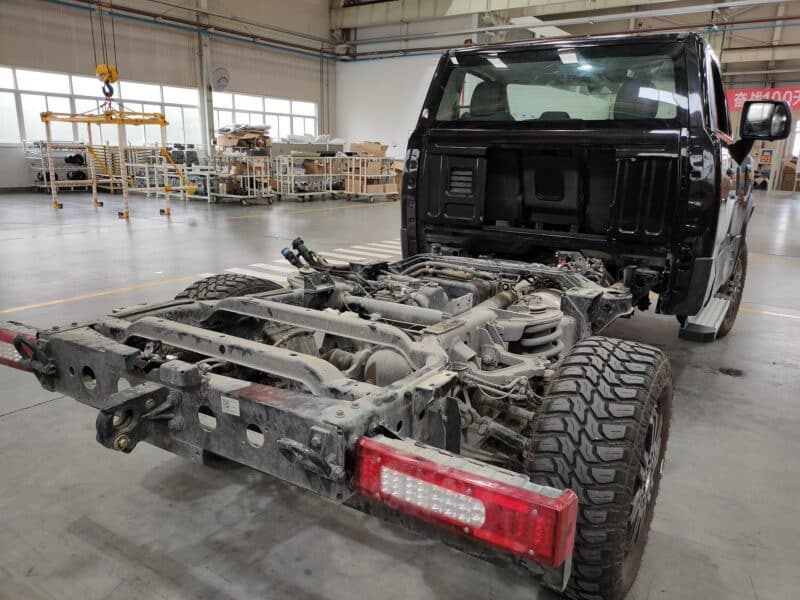 It appeared to be a huge pickup truck with wide wheel arches, sharp and thin running lights, huge trapeze-shaped high beams, a giant grille with 猛士 (Mengshi, Warrior) lettering, and a huge front bumper. As we can see, the M20 is a two-door pickup truck. According to the announcement, 3 people can sit there at the same time. It has no truck bed, so it seems like it can be highly customizable.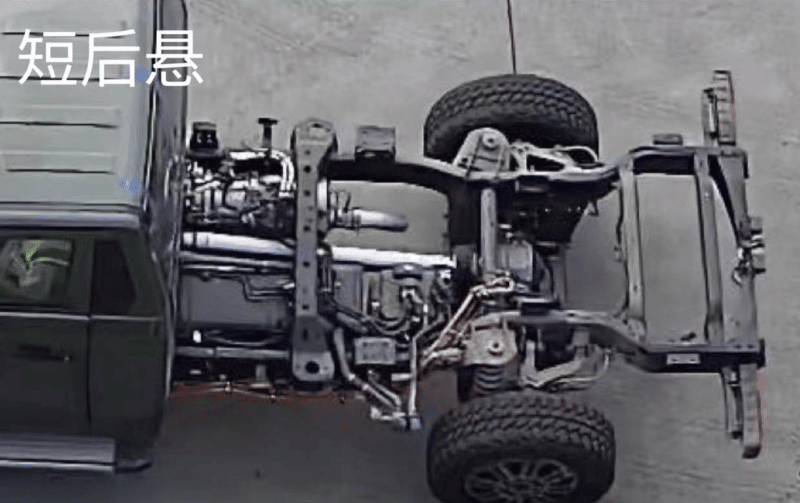 Speaking about the size of the M20, it is an enormous vehicle. The version with a 'short' chassis has dimensions of 5850/2160/2155 mm with a wheelbase of 3700 mm. The car with a long chassis has a length of 6180 mm with the same wheelbase. Its wheels look tiny, but they are 295/65 R20. And the curb weight of this beast reaches 3750 kilos. As for the gross weight, it is 5900 kg. So it means that the M20 can be loaded with over 2 tons. It also has an optional front winch.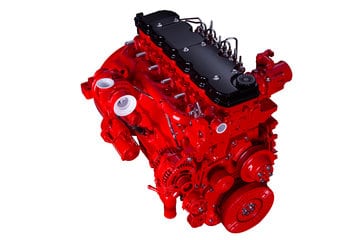 The M20 is powered by the 6.7-liter D6.7NS6B320 diesel engine with a power output of 231 kW (314 hp). This ICE also powers Dongfeng dumpers, full size trucks, etc. Its peak torque reaches 1200 Nm. So it looks like the M20 will not be a passenger vehicle but a heavy-duty truck.
How About Dongfeng M20 SUV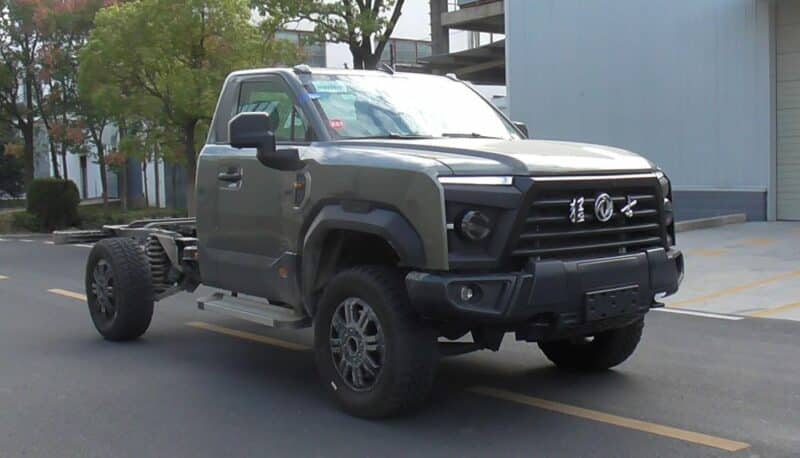 Worth mentioning that previously a promo picture of the M20 SUV leaked online. So it means that Dongfeng really wants to make a huge 5.8-meter SUV based on this truck. But will it also adopts an insane engine from Dongfeng commercial vehicles, or will it get a more reasonable ICE? Right now, there is no such information.
So the Dongfeng M20 is a real beast truck that can be launched in China soon. We will keep an eye on it, so stay tuned!
Source: MIIT