Today, one more brand called BeyonCa has been launched in China. Its founder is Su Weiming, a former executive vice president of Volkswagen Group. BeyonCa will focus on the luxury electric vehicle market. Its first model, called GT Opus 1, will hit the market in 2024 with a price tag of 1 million RMB. Let's get acquainted with BeyonCa.
BeyonCa Story and Team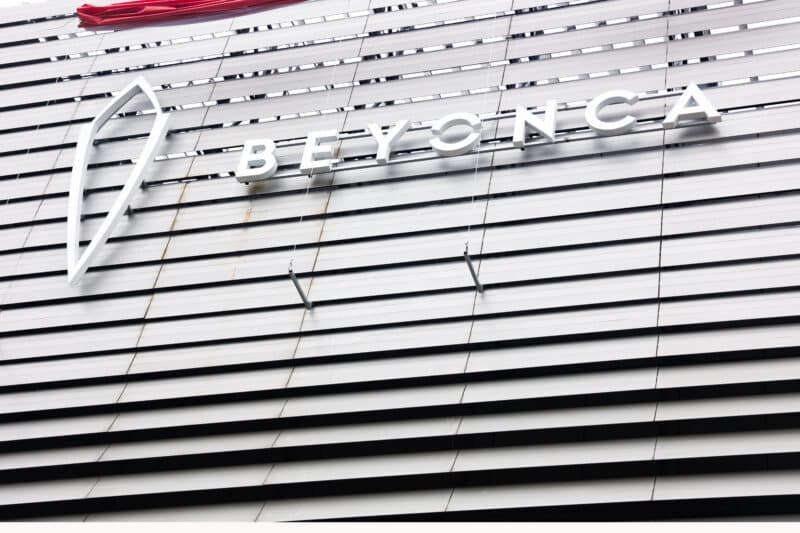 BeyonCa was founded in 2021 by Su Weiming. As an ex-vice President of Volkswagen Group, he has extensive experience of working in the automotive industry. As a result, Su Weiming has gathered a strong team of highly qualified employees who have worked at Volkswagen. For example, Christian Klinger, who is a former member of the board of Volkswagen AG.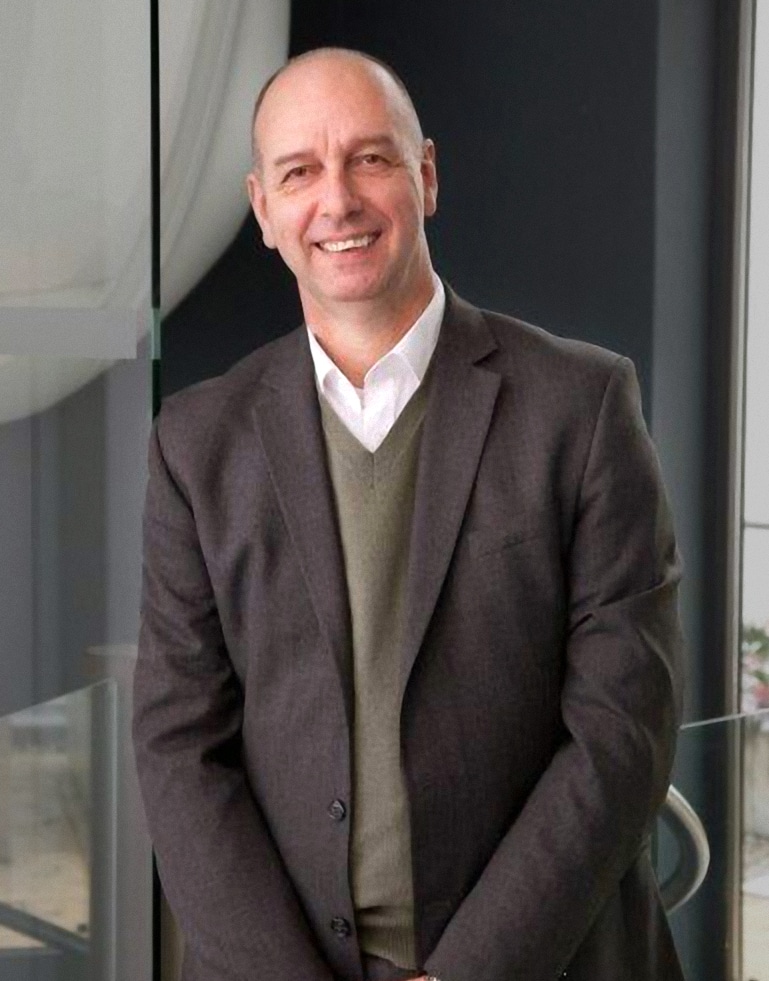 The engineer in charge of R&D is Hans-Joachim Rothenpieler. He has launched over 20 cars, including Bugatti Chiron, Lamborghini Urus, Porsche 911, etc. And the chief designer of BeyonCa vehicles is Dirk van Braeckel. He has designed plenty of Audi, Skoda and Bentley vehicles.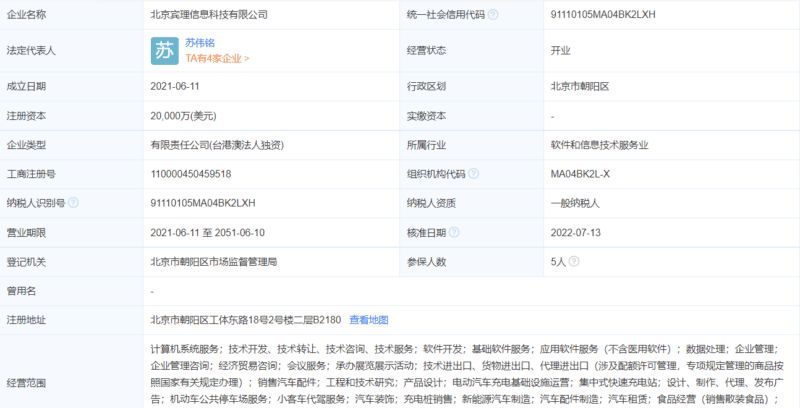 Right now, BeyonCa's registered capital reaches 200 million USD. Interestingly, its business scope comprises not only NEV (new energy vehicle) manufacturing, auto parts manufacturing and other 'vehicle-sphere-related' spheres, but also a food business. Almost a year BeyonCa brand has been hiding from our eyes. But today it was officially launched in China.
BeyonCa Launch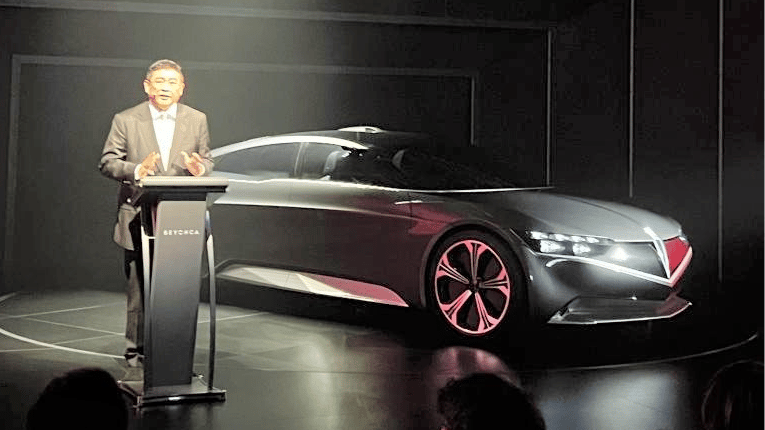 First, let's speak about the name of the new brand. According to Su Weiming, BeyonCa is an acronym that stands for 'Beyond the Car'. Its logo is simple and has the shape of a rhomb. What is the BeyonCa's targeted market niche? It's an electric vehicle segment with a price tag of around 1 million RMB (137,885 USD). It will be manufactured by Dongfeng.
Shortly before an official launch, Su Weiming mentioned that its first vehicle would be a competitor to the Porsche Taycan. And during the official launch we had a chance to get acquainted with it. It appeared to be the BeyonCa GT Opus 1.
What Do We Know About BeyonCa GT Opus 1?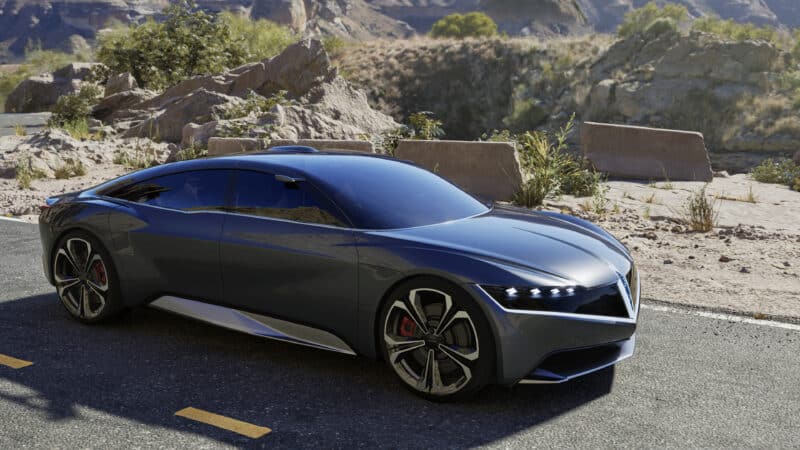 During the official presentation, BeyonCa unveiled its concept car called 'GT Opus 1'. Its name sounds a bit quirky. Letters GT here stay for 'Gran Turismo'. So BeyonCa tells us that this vehicle is the magnum opus among all Gran Turismo cars.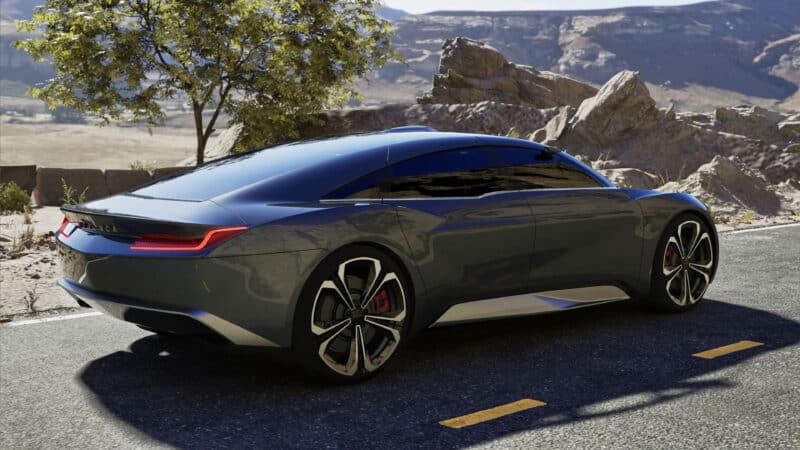 The GT Opus 1's exterior looks a bit controversial. On the one hand, it has a smooth aerodynamic shape, a minimalistic design, and attractive five-spoke wheels. But its front end is rough with an arrow-shaped gloss grille imitation. So we can't call the GT Opus 1 a gorgeous vehicle, it's just nice.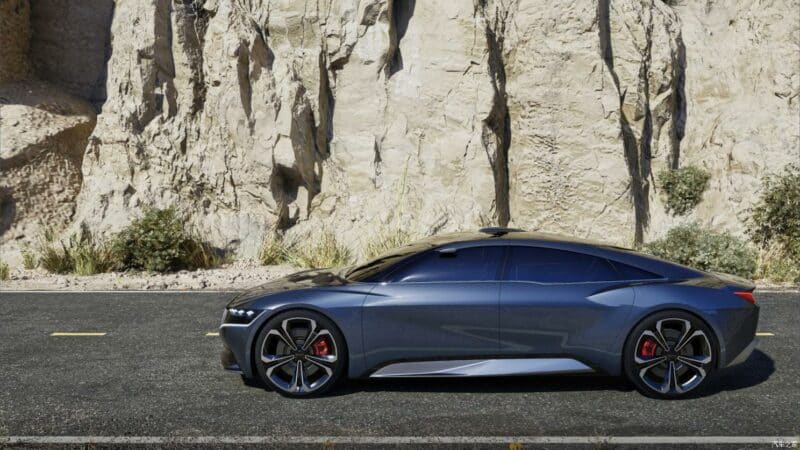 But let's speak about some numbers. According to BeyonCa representatives, its body length is 5.2 meters while its wheelbase is 3 meters. As for the battery, its capacity will reach 130 kWh with CTP and CTC technologies. Moreover, it will stay on an 800V platform with a possibility of 300-kW fast charging. The power output of the GT Opus 1 is unknown yet. But Su Weiming mentioned that we will also get its performance version called GT Opus 1 R.
BeyonCa GT Opus 1 Interior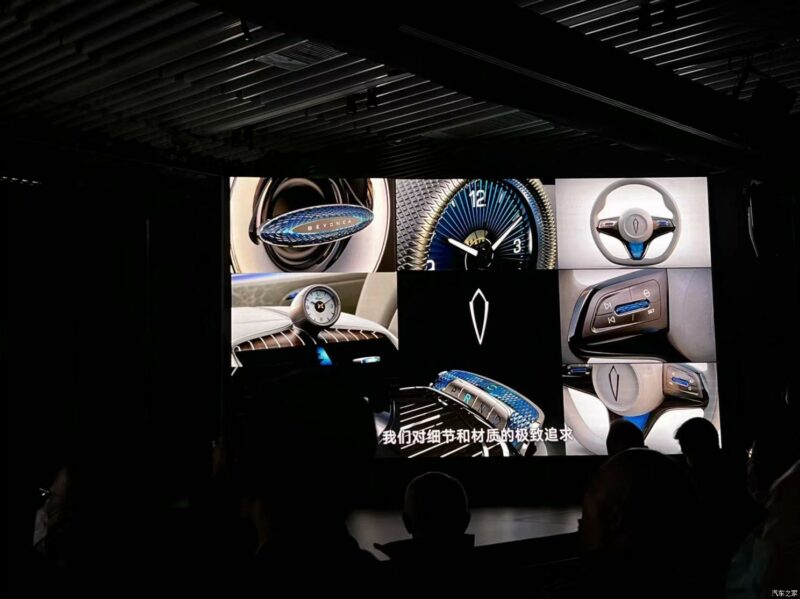 BeyonCa hasn't shown us the whole interior, just some details. It has a D-shaped sporty steering wheel, an armrest, and a clock. We have also seen its seats, wrapped in black leather with red stitching. Its door card has a circular handle with BeyonCa lettering on it.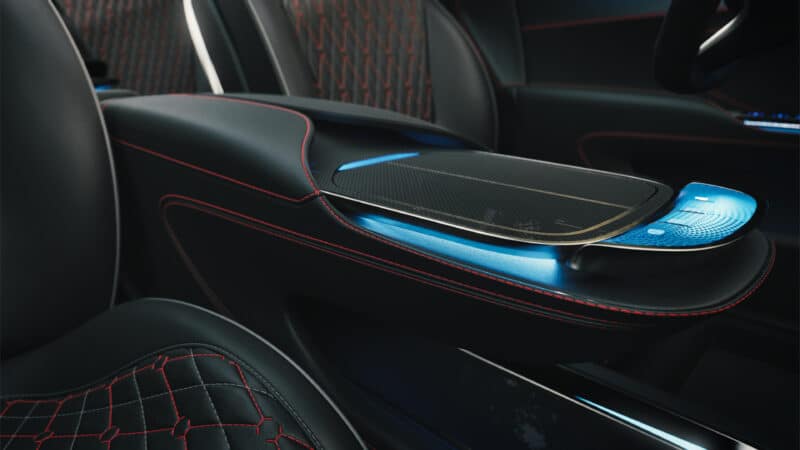 Worth mentioning that the GT Opus 1 will have an interesting system on board. Its name is 'New Bian Que Diagnosis'. This system will collect data about the mood, heart rate, pulse, and breathing of people inside the car. It will enhance the self-driving system of the GT Opus 1. Bian Que is a most important figure in the history and development of Chinese Medicine.
The BeyonCa GT Opus 1 is just a concept car for now, but it will hit the market in 2024. So we will keep an eye on it.
Source: BeyonCa Weibo, Aiqicha, Autohome, Weibo