Today, BYD has produced the 3 millionth NEV, challenging Tesla. It has appeared to be the BYD Seal sporty electric sedan. BYD mentioned that it has taken only a half of the year to produce 1 million NEVs. Let's get acquainted with the BYD's important milestone.
We will remind you that NEV is a term widely used in China. In simple words, it comprises three types of vehicles: BEVs, PHEVs, and EREVs (range-extender). Worth highlighting that HEVs and MHEVs don't belong to NEVs. In China, BYD is the standout performer in terms of NEV production and sales volume. At the beginning of 2022, BYD even stopped producing ICE vehicles, focusing on BEVs and PHEVs only. A lot of local analysts suggested this move will allow BYD to grow its NEV market share.
BYD 3 Millionth NEV Milestone
As mentioned, on November 16, BYD has produced the 3 millionth NEV. It appeared to be the Seal sporty sedan. Worth mentioning that its owner is Wang Shuang, a famous Chinese female football player. What is it: a coincidence or the company's PR-move? Only BYD knows.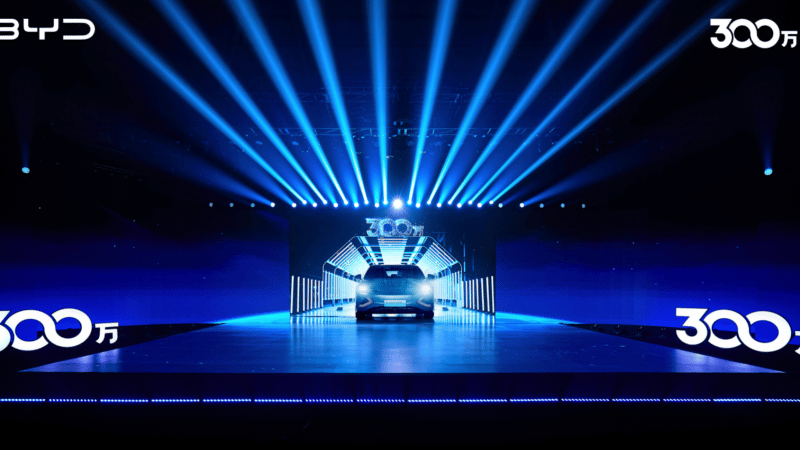 By the way, BYD reported that it took 13 years for it to produce its first million of new energy vehicles. In May 2022, BYD's 2 millionth NEV rolled off the production line in China. And it has taken only a half of a year to produce the 3 millionth one. This statistics clearly show how fast BYD has been developing last few years.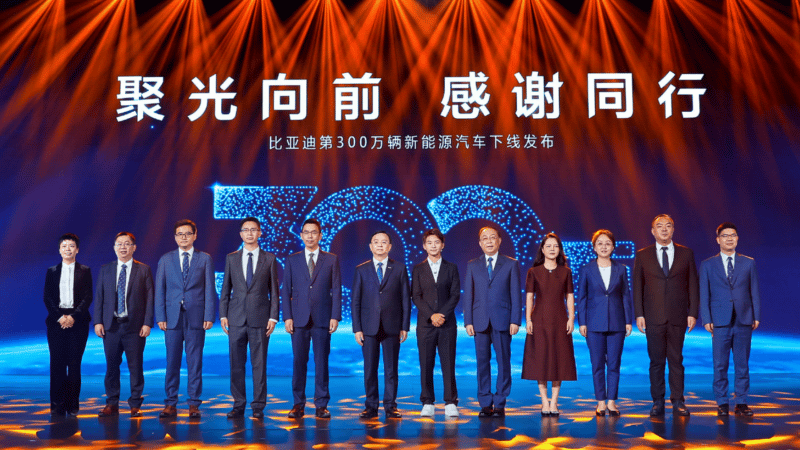 We will also mention that in October BYD has managed to sell 217,518 NEVs with a year-on-year increase of 142.2%. 9,529 of them were exported. Among all the sold NEVs, 114,361 units were PHEVs while 103,157 units were BEV. Cumulative sales of BYD overcame 2.9 million NEVs.
BYD Easter Egg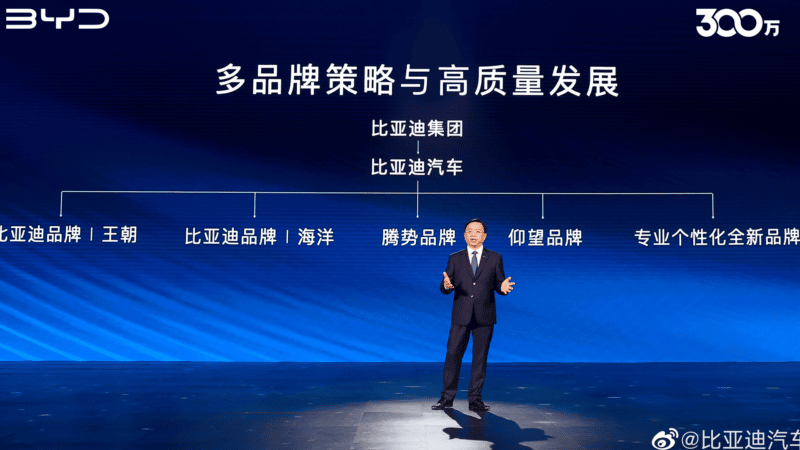 We thought that BYD will share some details on their new high-end SUV brand called Yangwang. Instead, BYD has announced a new brand in a price segment between 400,000 and 600,000 RMB (56,450 – 84,650 USD). They have promised to tell us more about the new brand in 2023. We will surely keep an eye on it.
Source: BYD Weibo